3 Ways to Earn Passive Income With Your Idle Crypto Holding In 2021
Today everyone is looking for ways and means to earn some extra money apart from their regular jobs. This is what we call passive income and does not require you to spend much effort or time. Gone are the days when people used to invest money only in stock markets and bonds. This is 2020 and the money market has opened up several alternative ways to generate passive income. One of the hottest trends of investing money or trading today is by holding cryptocurrencies.
Cryptocurrencies were always a popular source of passive income that generated rewards over a period of time. Earlier people used to buy and sell cryptocurrencies and this required technical proficiency and involved risks. Today, the decentralized finance market (DeFi) has undergone a massive makeover and there are many more lucrative opportunities and DeFi applications that can help you earn digital assets and that too in your spare time. In this article, we will look into some of the best ways to earn passive income through crypto holding.
3 Ways to Earn Passive Income By Holding Cryptocurrencies: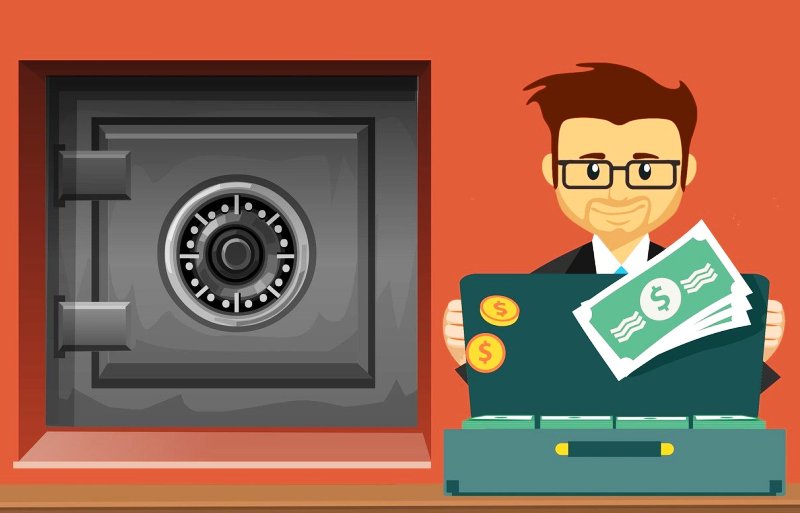 Earning Interests in Deposits:
One of the best ways you can earn money every month is by earning compound interests on your crypto holdings. The process is quite simple. Users simply have to sign up and open a savings account and deposit funds or cryptocurrencies from their crypto wallets. It is only a matter of time when users will start earning interest. The interest can be withdrawn every month. Here is a list of the best places to earn crypto interests.
Nexo: Nexo is one of the best platforms to earn crypto interests. Nexo charges zero fees and supports more than 40 cryptocurrencies. Interests start from 5.9% APR and 12% compound interest paid on daily basis. Users can start earning instantly without any credit checks or account information validation. What more? You can check out the Nexo smart crypto card with zero fees with flexible repayment options and instant 2% cashback on purchases. You will get 24-hour backup support and maximum asset protection as well.
Celsius: Celsius, another crypto wallet that pays maximum interest and that too with zero fees. It supports more than 30 cryptocurrencies including ETH, BTC, etc., and pays 15% compound interest APY that are paid every week. Furthermore, Celsius provides Stablecoin loans at just 1% interest to its valued customers. The interface comes with biometric authentication and antivirus protection for its users.
BlockFi: The BlockFi platform allows you to earn 8.6% APY and a $25 bonus on the minimum deposit of $500. Simply open a BIA (BlockFi Interest Account) and start earning compound interests. You can use cash or your local currency to buy cryptocurrencies like Ethereum, Bitcoin, Litecoin, USDC, etc.
Blockchain.com: Blockchain.com is an industry-leading crypto wallet that provides interests up to 12%, crypto swaps, and lightning-fast transactions. You can make exchanges in 4 different fiat currencies namely USD, GBP, EUR, and TRY. The exchange has 24/7 live customer support and comes with an easy user interface.
Read: Here is the list of platforms offering interest on cryptocurrency deposits.
Staking PoS Coins
The Proof-of-Stake or PoS consensus mechanism allows crypto holders to stake in the blockchain network. Staking PoS coins gives stakeholder voting rights, the power to make decisions in the network, and to generate passive income. The staking principle is quite simple. The more funds you stake in the network, the more power you have.
There are several PoS coins that allow you to stake with maximum interest rates. For e.g., NEO is a decentralized open-source blockchain network that gives 1.95% yearly rewards and charges zero fees. Apart from NEO, you can look into Tezos and DASH which are trusted digital currencies.
Other popular PoS coins are QTUM, Cosmos, PIVX, LSX, XLM, ONT, ALGO, TRON, Livepeer, VET, EOS, etc. In fact, PoS currencies are one of the safest and cleverest ways to earn passive income. You can earn coins without even participating in any transaction. All you have to do is to keep your wallet open and you can earn a minimum of up to 1 to 5% rewards. Have you heard about the Atomic wallet? AWC is the native cryptocurrency of this wallet that offers a 20% staking reward on your crypto staking.
Read: 
Liquidity Mining and Yield Farming
The rise of the DeFi (decentralized finance) market has boosted new applications and an opportunity to earn passive income through numerous platforms like decentralized exchanges (DEX), staking, and liquidity mining also is known as yield farming. Yield farming is a new concept and works on the Ethereum network and it is more secure, generates governance tokens, and does not require much understanding or knowledge of crypto trading.
Furthermore, savvy investors have an opportunity to earn more rewards by moving funds around different liquidity pools with greater yields. Participants in yield farming are called yield farmers and they stake or lock their funds in the lending protocol. On the other hand, liquidity providers or LPs invest these funds on behalf of the yield farmers in return for a fee. The higher the stake, the greater the fees, and returns on investments.
Read: