Are you looking for Best Decentralized Exchanges (best DEX)? Let start with a brief introduction of DEX and comparison of DEX vs CEX? Decentralized exchange or DEX is a cryptocurrency exchange market or platform that operates independently without any central authority or third-party intervention for holding or transfer of customer's funds. Peer to peer or P2P transactions occur between interested parties directly through an exchange of crypto assets or cryptocurrencies. All these transactions take place through a decentralized escrow account and smart contracts. In this article, we will discuss on Top 26 Best Decentralized Exchanges.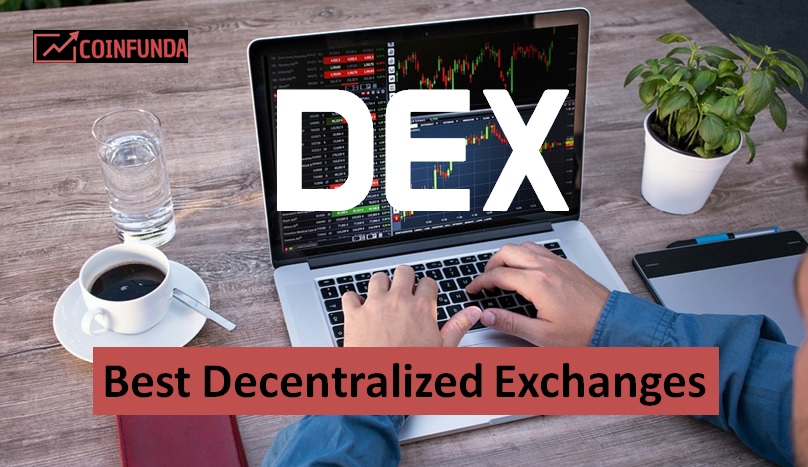 Decentralized Exchange (DEX) Vs Centralized Exchange (CEX)
Unlike DEX, a Centralized exchange is run by profit-making companies who earn through the market in the form of service fees, all of which go to the company's funds. In Decentralized exchange, there is direct trade between participants and rules out any intermediary or outside interference.
The "trustless nature" of DEX is another important factor. All the funds are securely deposited in your personal wallet. So, you do not have to worry about the security and honesty of the exchange.
The "privacy factor". Users do not need to disclose your private details other than bank transfers where only the authorized parties can know your identity. The users are completely anonymous.
In DEX, the users solely control the funds unlike in centralized exchanges.
There is distributed network operations in DEX so there is less hacking and server downtime as compared to the centralized market.
DEX operate completely independently and there is no government intervention. Centralized exchanges are governed by central authorities.
There is no account withdrawal limit in DEX as compared to Centralized exchange.
In Centralized exchange market you have control of your coins only when they reach your wallet, but in DEX, you have control of your coins all the time. So you are the owner of your funds.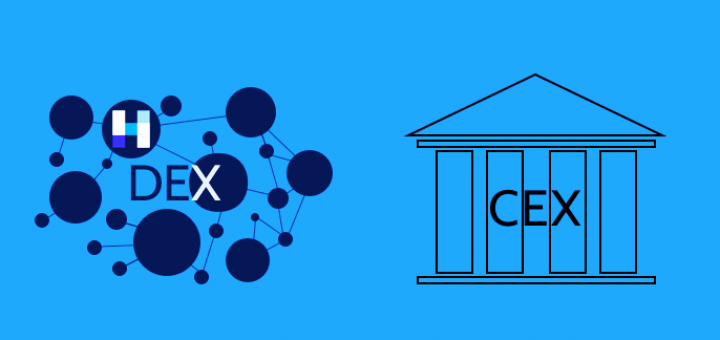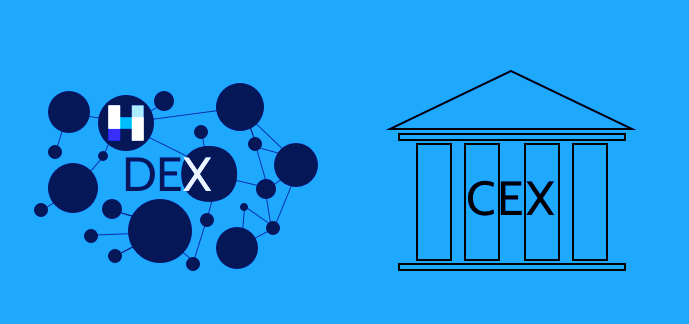 Benefits of Decentralized Exchanges
DEX operate completely anonymously and it does not require its users to sign up as such and your private details are kept hidden.
To open an account, users do not have to provide the KYC documents, which are mandatory in centralized exchanges. In such cases, it is impossible to track and access your records.
Users have full control of their funds. They decide when, where and how to invest their funds.
In DEX, since there is no third party involved, it is very difficult to trace your records. So, there is a very low risk of hacking and infiltration of vital information.
There is no government involvement in the decentralized market. So, participants can do transactions freely in the DEX exchange market.
As there is no sole authority involved in the decentralized market, there is no power game or intervention of central or a common authority. The benefactors of this market or the users get full authority and control of their accounts.
Transactions are risk-free and easy as there is no specific boundary or rule.
Direct fund transfer into your wallet.
The trading fees are also much lower.
Atomic swaps for easy transactions in DEX.
Pros and Cons of Decentralized Exchange (DEX)
Pros
Users have full control of their funds.
Users do not have to rely on any third party to manage their coins and accounts.
Full privacy and transparency are
No server downtime so that you can have optimum use of the DEX platforms.
Trading fees are much lower in DEX as compared to Centralized markets.
Atomic swaps for faster trading.
No transaction or withdrawal limit as opposed to centralized exchanges.
Completely decentralized thus eliminating government intervention and legal boundaries.
Cons
Traditional exchanges are often easier to use and people are aware of the procedures.
Amateurs and new users often are not aware of the benefits and uses of DEX so they are often sceptical about investing in the decentralized market. More than that, the technical knowhow often limits their free participation into the platform.
The decentralized market is comparatively a new market and its trading tools are often not so advanced as that of the centralized exchange markets.
Certain DEX markets have limitations in liquidity. This is one of the reasons why many people still rely on centralized markets.
Lack of proper customer support.
Due to the complete decentralization and lack of regulatory measures, many often find the DEX market risky to venture.
Points to Consider to Select Best Decentralized Exchange (DEX)
The trading interface should be easy to use especially for newbies.
Look for the security features in the platform. See if there are additional security measures which will help you to secure your funds even more.
Always look for platforms which will support your desired trading currencies.
Before choosing a platform see to it that it provides enough liquidity and trading volume.
Transaction and trading fees should be checked beforehand.
Look for the details you need to register for an account and the sign-up process should also be simple and fast.
Always go through the user reviews and experiences before choosing a platform.
Best Decentralized Exchanges (DEX List)
We have listed a total of 31 decentralized exchanges (DEX) in this list. These exchanges differ in terms of reputation, liquidity, volume, trade fee etc. Hope this list will be helpful for our reader to decide Best DEX (best-decentralized exchange) for them:
#
DEX Name
Trading Fee
Supported Coin
Link
1
Binance DEX

Trade 0.1%
(In BNB tokens 0.04%)
Multiple Coins and Tokens
Goto Exchange
2
IDEX

0.2% taker and 0.1% maker
ERC20 Tokens
Goto Exchange
3
Vite DEX

0.1%(staking 10,000 VITE)
0.2% ( if no staking)
Full Fee Details
BTC, ETH, VITE, USDT
Goto Exchange
4
OpenLedger

trading fee of 0.2%
Bitcoin, ETH, LTC, EOS, XRP DASH etc.(100+)
Goto Exchange
5
Uniswap

0.30%
Ethereum, ERC20 coins
Goto Exchange
6
Waves DEX

$0.01 (0.003 WAVES) per order
Waves, BTC, ETH, Litecoin, Monero etc (70+)
Goto Exchnage
7
Altcoin.io

<.25%
BTC, BCH, ETH, LTC, NEM, ADA, USDT, EOS many more
Goto Exchange
8
NASH

stake Nash tokens in return as share of exchange fees
Multiple coins + cross chain
Goto Exchange
9
Switcheo

Small Fee
ETH, EOS, NEO Tokens
Goto Exchange
10
Shapeshift

Depends on coin swap
Any to Any (Large Number of Coins)
Goto Exchange
11
Bancor DEX

GAS Price
90+ Tokens
Goto Exchange
12
DDEX

0.2% maker fee, 0.2% taker fee
WETH, ETH, XYO, BNB, BAT, KIN, oX, HT, etc(90+)
Goto Exchange
13
Oasis Direct

No Registration, No Fees
ETH, DAI, MKR
Goto Exchange
14
BISQ

Depend on Order Size
BTC, ETH, XMR, DASH, LTC, PIVX, SC
Goto Exchange
15
Crypto Bridge

0.2%
200+ Tokens
Goto Exchange
16
Ether Delta

0.0003 ETH
Huge List of Tokens
Goto Exchange
17
Fork Delta

0.0003 ETH
Huge List of Tokens
Goto Exchange
18
Stellar Port

0.00001 XLM
XLM, RMT, XRP. BTC, SLT, XRP, BCH, REPO, OMG, oX etc (20+)
Goto Exchange
19
Stellar Term

Trading is free
XLM, RMT, BTC, SLT, XRP, BCH, REPO, etc (10+)
Goto Exchange
20
0X

No Fee
Multiple Tokens
Goto Exchange
21
Airswap

Trading is free
ETH Tokens
Goto Exchange
22
XCP DEX

Trading is free
Multiple Tokens
Goto Exchange
23
Kyber Network

Unknown
Multiple Tokens
Goto Exchange
24
Radar Relay

No Fee (Only GAS cost)
WETH, ZRX, OMG, REQ, SNT, FUN CVC etc
Goto Exchange
25
TRX Market

No Fee
TRC tokens: GOC, BET, FUN
Goto Exchange
26
0.25%
ERC20 tokens
Goto Exchange
27
Paradex

No Fee
BNB, SNT, WETH, ZXC, CVC, HT, KNC other ERC20
Goto Exchange
28
SparkDex

0.20%
BitCNY, Bitcoin, Bitshares, Ethereum,
Sparkdex.AUD, Sparkdex.EUR, Stable.PHP,
Zeph etc
Goto Exchange
29
Blocknet

Low fee, Free withdrawal,
Free listing
Block, BTC, ETH, DASH etc.
Goto Exchange
30
McafeeDex

0.25%
ETH-based token (ERC-20)
Goto Exchange
31
ChangeHero

0.5%
All major coins
Goto Exchange
32
AtomicDEX

0.33%
Multiple Coins and Tokens
Goto Exchange
Final Words:
Hope you enjoyed reading this article and finally found a best-decentralized exchange for you. There are few more decentralized exchanges and counting. We will keep adding our this od best dex periodically. Meanwhile, feel free to share your experience with us in the comment section below.