The cryptocurrency exchange is a marketplace where you can buy or sell cryptocurrencies. You can exchange cryptocurrencies for other digital or Fiat currencies like US dollars. In return, these exchanges charge a small amount of fee for all the transactions done. The platform also provides direct trading between individuals who want to exchange their currency according to their own exchange rate. There are certain exchanges where you can trade cryptocurrencies at prices set by the brokers. For professional traders, these exchanges provide various tools and features, but for that, you need to have a verified account.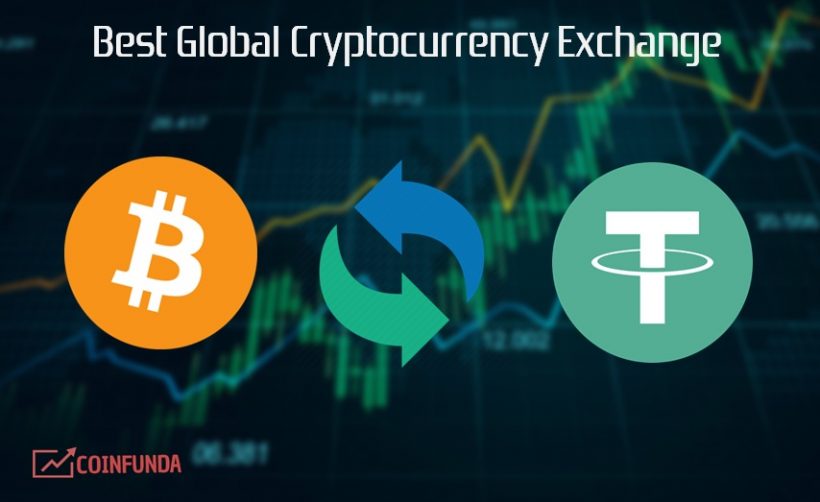 There are numerous cryptocurrency exchanges in the market. Investors generally choose an exchange based on factors like its reputation, ease of use, or the one that ensures maximum security. Each cryptocurrency exchange has its own set of rules, payment methods, exchange rates, verification requirements as well as geographical limitations.
Let us now look into some of the best cryptocurrency exchange for 2021 list.
Recommended: List of Best Decentralized Exchange 2021
Best Cryptocurrency Exchange 2020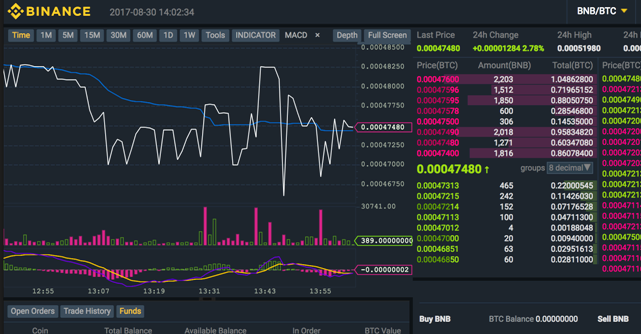 Binance or "Binary Finance" is a HongKong based crypto exchange platform. Due to a recent ban in cryptocurrency in China, it is not working in China but is operating in other countries. Binance has a transaction fee as low as 0.1%. It does not support Fiat coin so you need to buy Bitcoins or other Altcoins in order to trade in the platform. The user interface provides a Basic View and an Advanced View both for beginners and pros. Binance is a complete crypto ecosystem which includes services link NFT marketplace, Lunahcpad, Margin and future trading, Crypto debit card and much more.
Benefits: Low fees and a wide variety of crypto coins like Ethereum, Tether, etc.
Limitations: Some investors are sceptical about joining the exchange market due to its recent ban in China.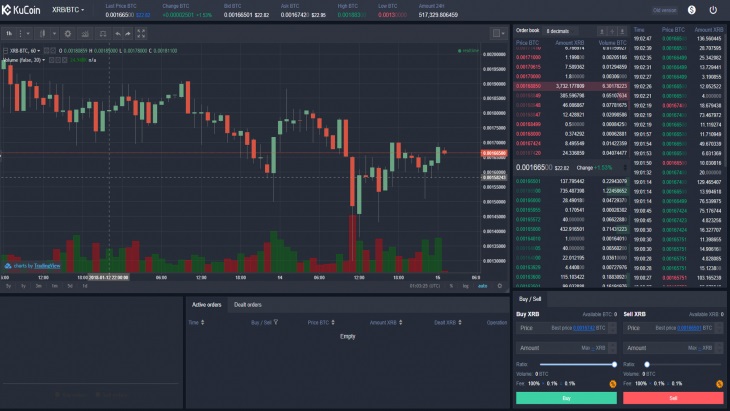 KuCoin is one of the popular ,easy-to-use and safest global cryptocurrency exchange ranks within the top 10 list by volume on coinmarketcap. The KuCoin exchange is loaded with the features like trading bot, margin trading, lending, future trading etc.. KuCoin exhcnage has its own cryptocurrency known as KCS through which traders can get a 20% discount on trading and will also recieve bonus for holding KCS coins. Kucoin laso has a n OTC trading desk for large trading amount so that bulk orders can be executed without fluctuation. Another fetures which I like the most is trading bots offered bu the exchange. These boits can be used to execute your orders automatically. The fee for spot trading starts with 0.1% maximum which can be further reduced to 0.025% depending upto your trading volume.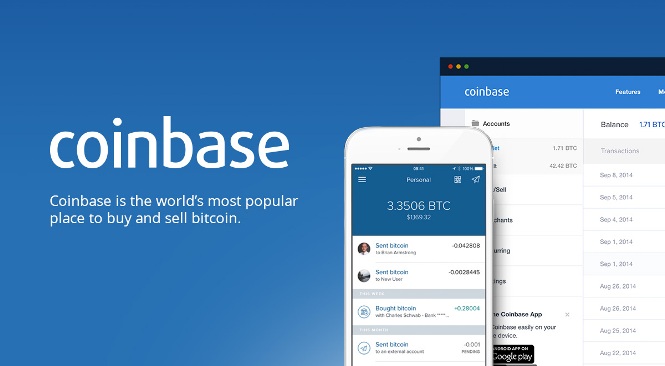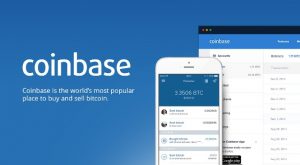 It is one of the most popular exchange modes and currently operating in 32 countries. Coinbase with its headquarters in San Francisco is operating since 2011. If you are a novice and want to try your luck in crypto market, Coinbase is your exchange. Coinbase supports Bitcoin, Bitcoin Cash, Ethereum, and Litecoin. For transactions, you simply have to download the Coinbase app in your Android or iPhone or you can trade in the company's trading exchange market platform GDAX, which is especially suitable for seasoned traders.
Benefits: Good for beginners with its low exchange rates, security, and good reputation.
Limitations: Limited payment options, lack of anonymity and does not support a wide geographical area.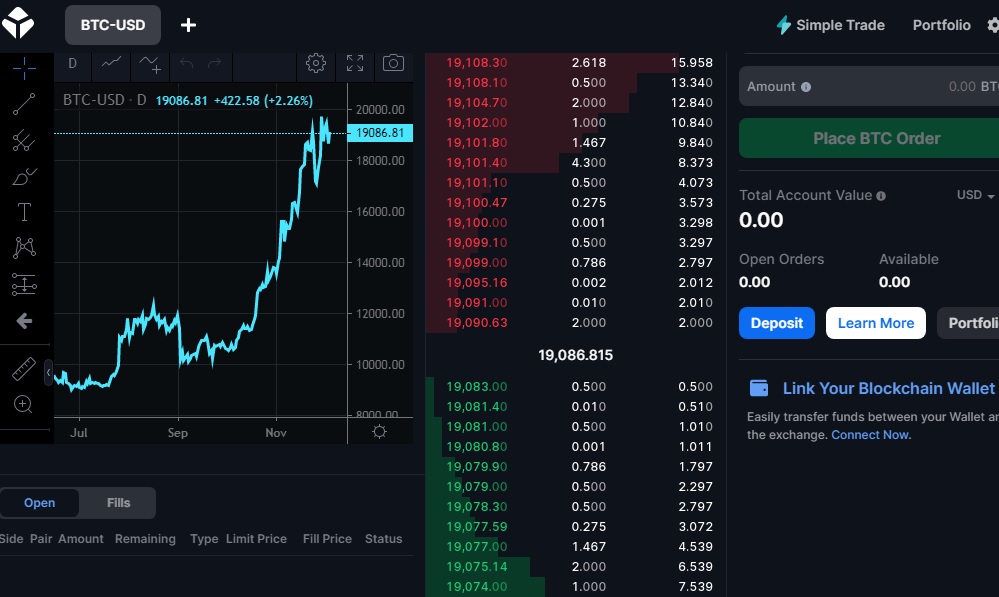 Blockchain.com is a well-known brand in the cryptocurrency space. Founded in 2012, Blockchain is one of the oldest and reliable cryptocurrency wallet and explorer services that launched its exchange in 2020. The exchange charges a fee of 0.2% fee if you are trading <$10k/month while for high volume trading fee goes down to 0.00% (maker). So this exchange is really useful for big traders. 
Blockchain wallet is a non-custodial, reliable wallet since 2012, and you can connect your wallet with exchange for secure trading and moving money back easily.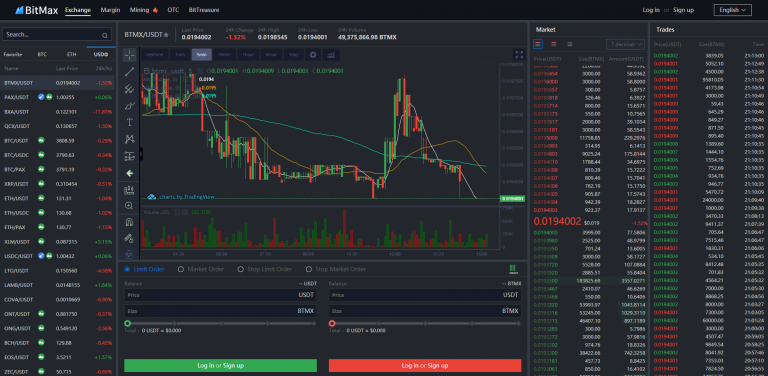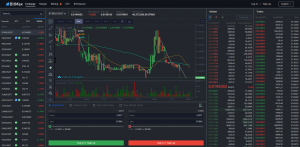 BitMax is a Singapore based cryptocurrency exchange that launched an ICO in 2018. Bitmax offers crypto to crypto trading in BTC, USDT, and ETH markets. Bitmax native token known as BTMX and Bitmax has a transaction mining model in which is returns 100% of the trading fee in BTMX.
PrimeXBT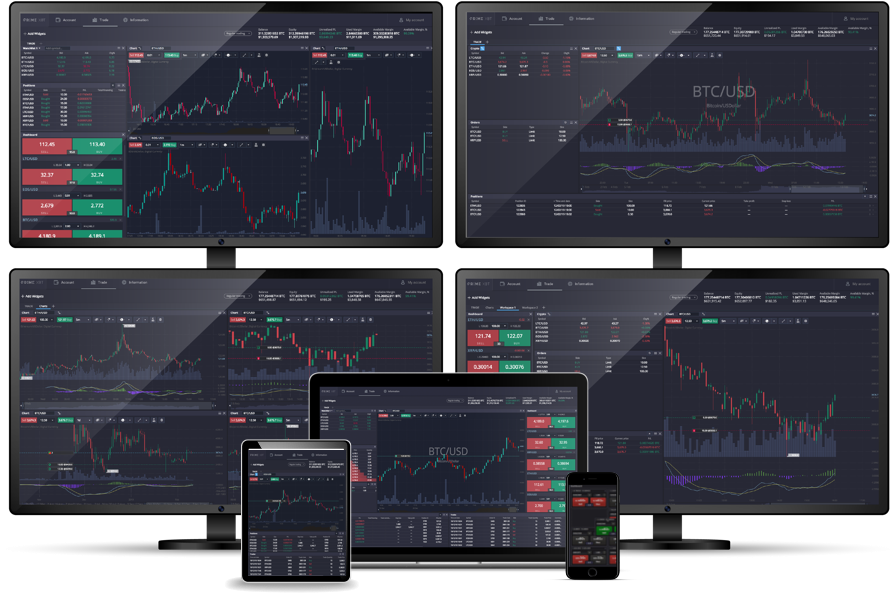 Founded in 2018 in Seychelles, PrimeXBT is a Bitcoin-based exchange that offers crypto, Forex and CFD trading. Though it is a relatively new exchange, PrimeXBT experienced significant growth within a short period of time. The platform is available in more than 150 countries and available in 6 different languages. The exchange offers 100x leverage crypto markets and 1000x leverage for Forex trading. Deposits and withdrawals are possible only through Bitcoin. The cryptocurrency trading fee is only 0.05% for all traders. 
Huobi.pro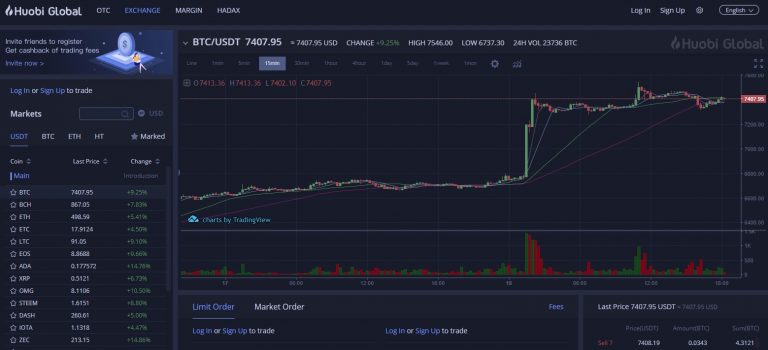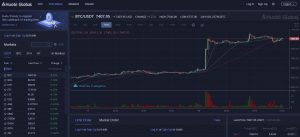 Launched in 2013, Huobi Group made a cryptocurrency exchange that now allows users to trade more than 190 cryptocurrency pairs. Features of this exchange include the ability to deposit and exchange many different currencies, with a low 0.2% trading fee and 24/7 customer service.
Pros: Available on Mac and Windows operating systems as well as through iOS and Android apps.
Cons: Has accused of falsifying trading volumes in the past.
Bitfinex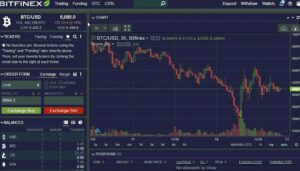 Bitfinex is one of the most secure exchange platforms right now. It is not accepting any new small accounts and engaging in securing only the existing working accounts. Bitfinex offers browser notifications and has a very tech-savvy interface highly preferred by the experienced traders.
Benefits: Good for serious traders.
Limitations: Limited Altcoin selections.
Bittrex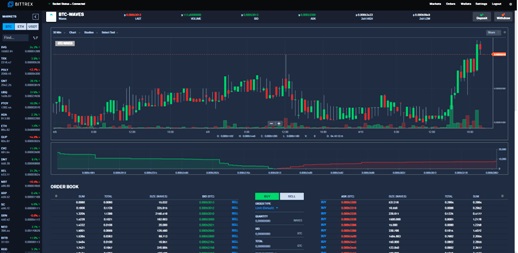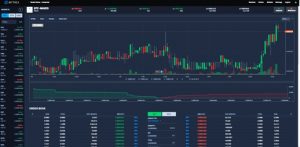 Based in Seattle, Bittrex is a US-based cryptocurrency exchange and supports over 190 cryptocurrencies worldwide. Bittrex charges a transaction fee of about 0.25%, which is relatively high compared to other exchanges. To open an account in Bittrex, you need to log in through your email ID. However, for the withdrawal of funds, you need to submit your KYC documents and contact number, and a two-factor identity authentication process. However, the process is not so lengthy.
Benefits: A highly secure exchange platform with the unique identification process.
Limitations: Slightly higher transaction fees.
Bithumb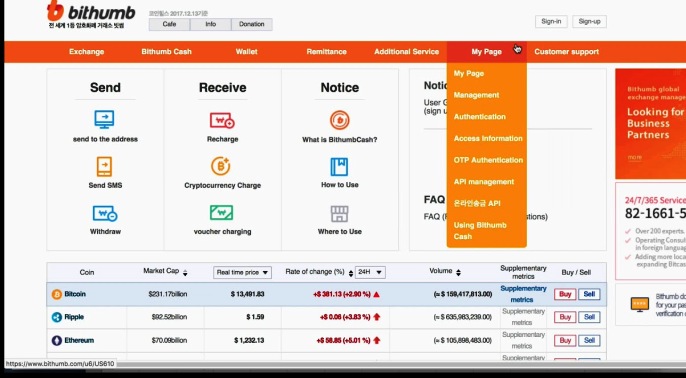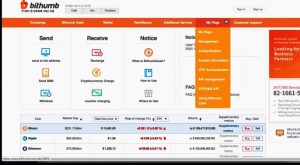 An exchange exclusively for the Koreans where other Fiat currencies can be exchanged. The interface is very simple and easy to use. Bithumb is one of the biggest exchanges in South Korea, allowing buy/sell/store Bitcoin and Ethereum. Bithumb offers extra services like gift vouchers and remittances.
Commission (Maker / Taker) – 0.15% / 0.15%  (0.01% / 0.07% – If using discounted fixed amount coupon)
Benefits: An easy exchange place for Korean Won currencies.
Limitations: It does not have a price history chart and such is not beneficial for day traders. You have to have access to Korean Won in order to work in this exchange platform.
BitMEX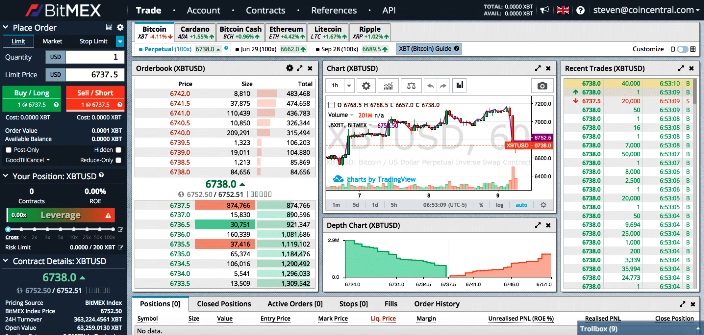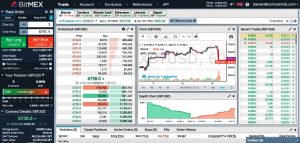 BitMEX, a short form of "Bitcoin Mercantile Exchange", is an advanced derivative trading exchange platform for cryptocurrencies. BitMEX provides an interface for investors to deal with global financial markets with bitcoin.
Unlike other cryptocurrency exchanges, which exchange one cryptocurrency for another, BitMEX is focused on derivatives trading. BitMEX provides perpetual swap contracts and also daily and weekly futures contracts.
eToroX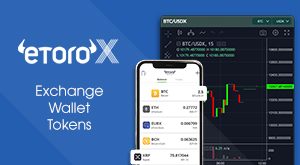 eToroX is the blockchain and crypto arm of the eToro Group and comprises a secure and regulated crypto asset trading Exchange, for professional, corporate and institutional-grade traders, on which an ever-growing list of stable coins, crypto, and tokenized assets can be safely traded. The exchange also offers institutional algo traders a special API trading program, which takes advantage of eToro's deep liquidity, tight spreads and advanced trading technology, plus many more of the forward-thinking features for which eToro is renowned. eToroX is also currently in the process of rolling out 120 ERC-20 tokens, which includes several popular tokens (eg DAI, PAX, and TUSD stable coins) as well as several eToroX tokenized assets: JPYX, GBPX, CHFX, and SLVX.
Benefits: Deep liquidity, regulated exchange, modern technology, secure infrastructure
Limitation: Not a huge selection of cryptoassets, although this list is growing fast as the company grows
HitBTC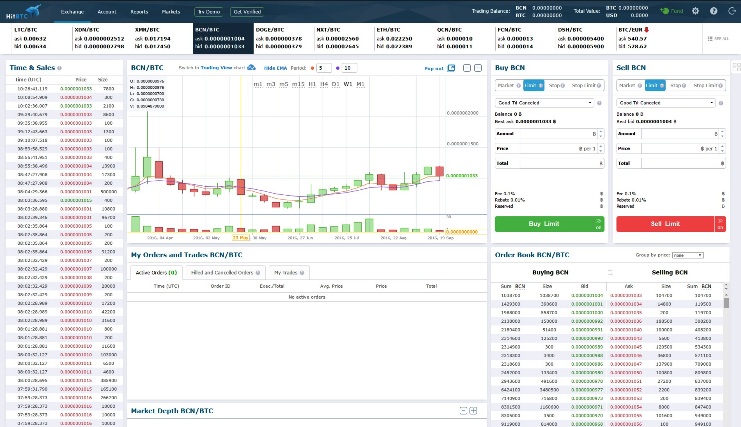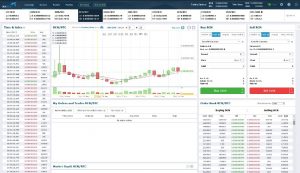 Started in 2013, HitBTC is a multi-cryptocurrency exchange and trading platform with support a big list of tradable digital assets, including cryptocurrencies, tokens and ICO as well.
Since its beginning, HitBTC has continued to add new tokens and tools to its platform It also includes an ICO feature that provides new tokens to the exchange.
Benefits: High liquidity, Low fees, Stable uptime, Fiat deposits, and withdrawals.
Problems: Was hacked in 2015, Currently does not provide a mobile app.
Bitstamp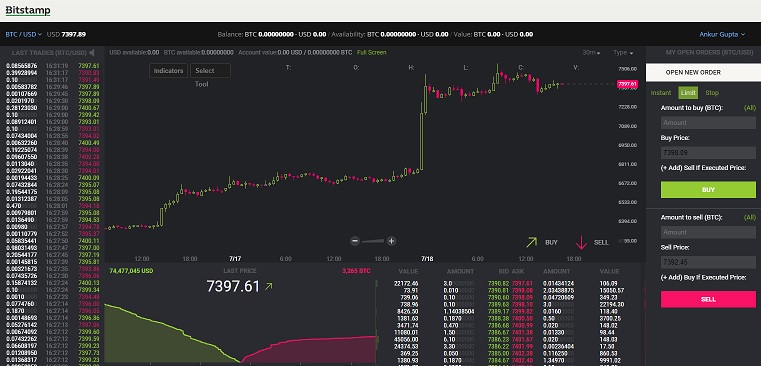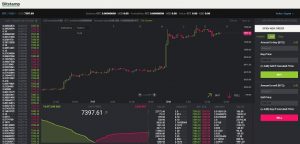 Founded in 2011, it is a US-based Bitcoin exchange and offers a two-step authentication process, a highly secured wallet and insured cold storage. You can start trading by opening a free account and customer support is available round the clock.
Benefits: Multilingual UI, Highly secure, low processing fees, and a good reputation.
Limitations: Not good for novice traders, high deposit fees and limited payment modules.
Kraken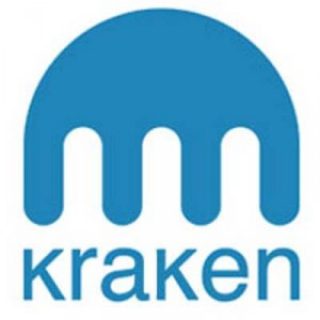 Founded in 2011, Kraken is a San Francisco based exchange market. Here you can buy, sell, and trade between Bitcoins and other Fiat currencies like Euros, Yen, US, and Canadian dollars. Kraken is especially suitable for more experienced traders where they can have access to a wide choice of trading tools. It does not support Ethereum, Litecoin, Dogecoin, Zcash, or Ripple to name a few. Kraken has also partnered with the cryptocurrency bank.
Benefits: The exchange provides low transaction fees, security, good reputation, and is supported globally.
Limitations: Not suitable for beginners.
BitFlyer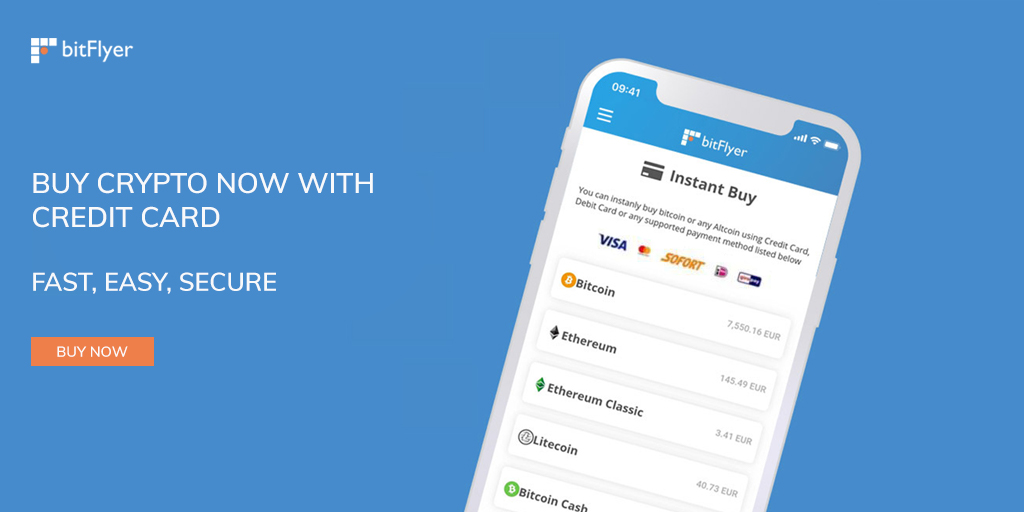 Founded in 2014, BitFlyer is one the biggest cryptocurrency exhcnage headquartered in Tokyo, Japan. BitFlyer offers three different products, to meet everyone's needs:
Instant Buy, to buy a defined amount of crypto instantly
Buy/Sell, as its name implies, to buy and sell cryptocurrencies easily.
Lightning, to trade like a pro on a powerful platform, and even access the BTC/JPY pair.
On bitFlyer, you can pay directly using a credit card, or make a bank deposit to transfer money to your account. It is also possible to fund your balance with a transfer from your PayPal account.
Access all of bitFlyer's features wherever you are thanks to our mobile App, available for both Android and iOS devices.
Sign up with your email address for free. Verify your documents with Quick ID verification and enjoy limitless trading in just a few minutes.
QUOINEX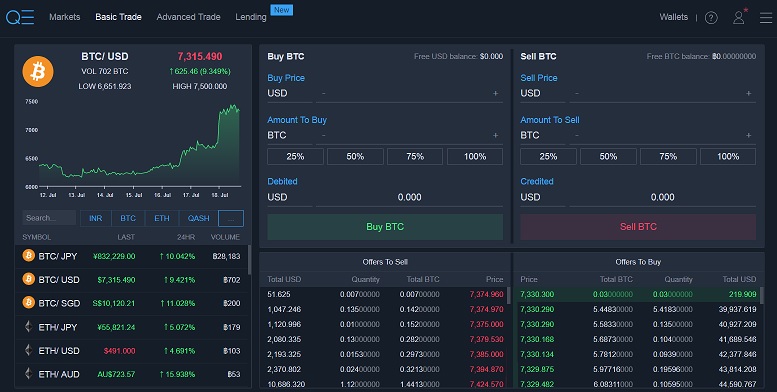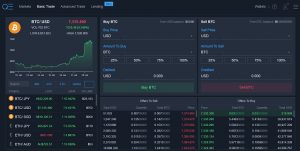 QUOINEX exchange is a fiat-crypto trading platform that was started in 2014 and was originally known as Quoine Exchange. As crypto is completely regulated in Japan, the platform holds in excess of US$12 billion in yearly transactions.
Owned by QUOINE Corporation, QUOINEX is headquartered in Tokyo, Japan, and has its offices in Singapore and Vietnam. QUOINE is basically a fintech company completely focused on blockchain and cryptos and it also provides a separate cryptocurrency-only exchange platform known as QRYPTOS.
CEX.io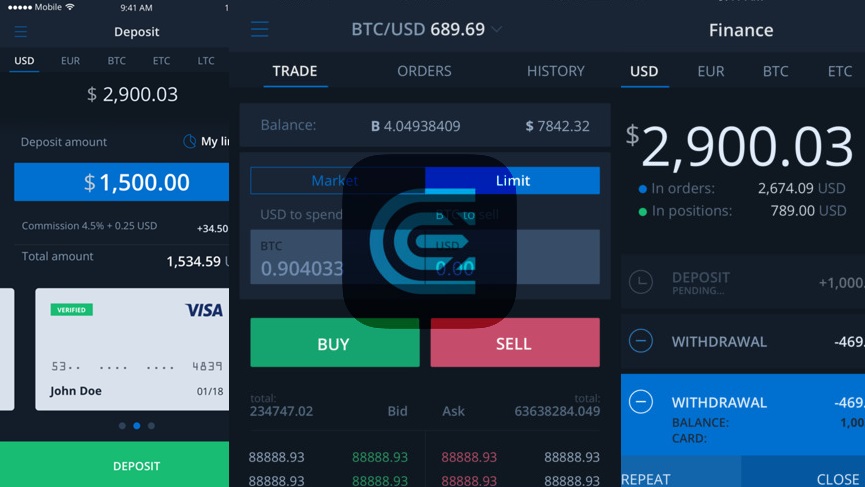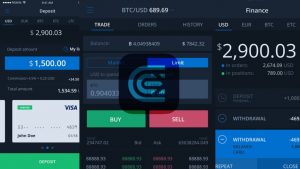 Founded in 2013, it is a London based exchange. It allows traders an easy exchange between Fiat and crypto money. The platform is suitable both for beginners as well as professionals. The user-friendly UI and trading tools are very easy to use. It has multiple payment options and is used globally. Its mobile app is very simple and easy to use. The CEX Brokerage service allows amateur traders to buy coins at the present market rate.
Benefits: It has a good reputation, user friendly especially for beginners and supported worldwide.
Limitations: The processing fees are high especially for credit cards.
Exolix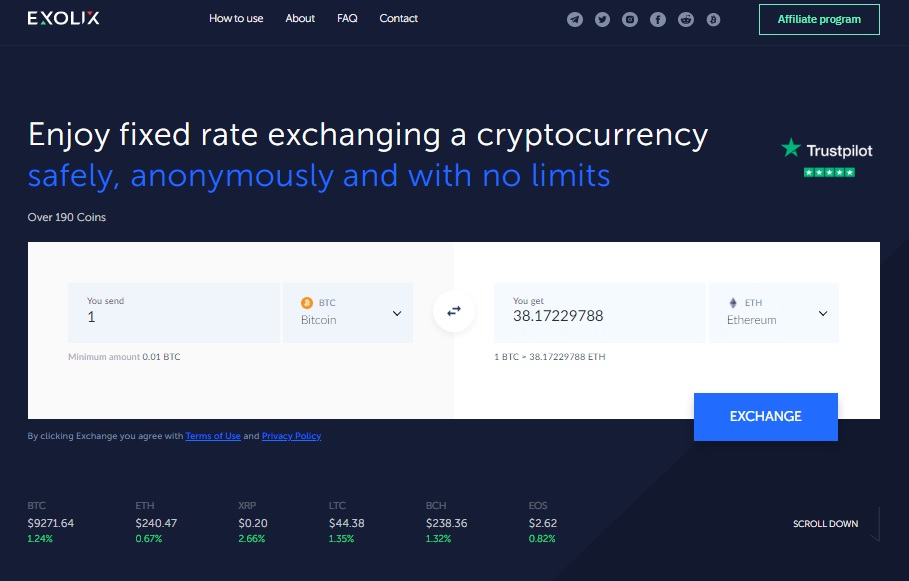 Exolix is a secure and anonymous cryptocurrency exchange with fixed rates that need no registration and limits. The exchange was launched in 2018 and for this time gained recognition as a fast and secure exchange. Exolix's interface looks well elaborated, intuitive, and easy to interact with. Exolix provides its customers with the highest standards of confidentiality, as you do not have to register to make a transaction. The system also fixes the exchange rate at the beginning of the transaction, thus, users are protected from market variations. In addition, Exolix does not have maximum limits, which allows everyone to exchange any amount of cryptocurrencies.
Benefits: complete anonymity, fixed rates, no registration, no limits.
Limitations: only crypto-to-crypto exchange.
Poloniex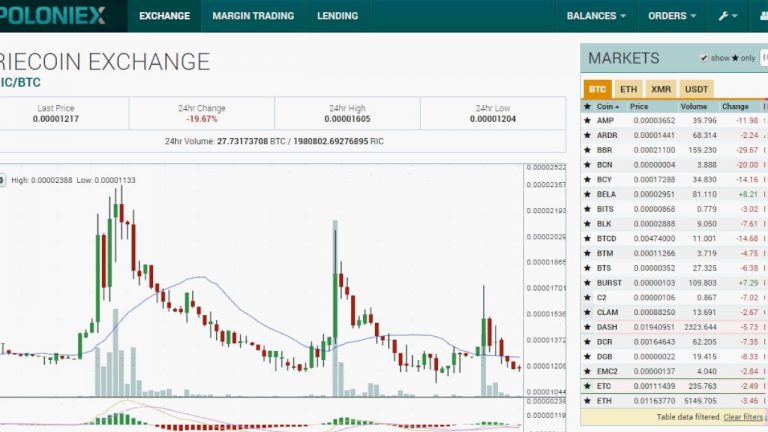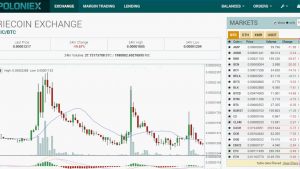 Founded in 2014 Poloniex is one of the most popular exchanges today. One of the unique features of Poloniex is the maker-taker feature. If you are a maker you have to pay a maximum of 0 to 0.15% fees on the amount traded. If you are the taker you have to pay 0.10% to 0.25% fees. The ChatBox is another feature where you can chat about anything like addressing any problem or any other queries. Inappropriate messages are immediately regulated and deleted by the moderators.
Benefits: Low fees, user-friendly UI, huge transaction volume, etc.
Limitations: It does not support Fiat coins. The high volumes often cause disruption and clutter in the system.
Final Words
I hope you enjoyed this article on Best Crypto Exchanges. Due to regional legal restrictions in different countries, few exchanges follow strict rules for KYC/AML. Before depositing your funds to any exchange wallet make sure that you have cleared KYC requirements if any else you may not be able to withdraw your fund as per their rules. There are a few exchanges where KYC is not mandatory. Read more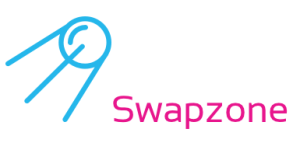 Do you know!!! You can use Swapzone to find out the best exchange rate before making any transaction. Swapzone finds, aggregates, and indicates the most relevant exchange deals on the crypto market. Users can compare the exchange rate and cut between multiple exchanges and choose the best one for their profitable deal.