There are many open source Bitcoin exchange projects under development. In this list, we have added working open-source, decentralized, and p2p exchanges for trading cryptocurrencies.
Open-source software is a distributed software that is designed to promote collaboration and sharing and can be easily published and is available to everyone in the community instead of a single business. Since open-source is completely decentralized and is available to everyone it does not pose any hindrance to the development of cryptocurrency.
Just like the Bitcoin network, open-source software is a collaborative effort and is not produced by any single business that runs the computers in the network. It is completely decentralized and can be difficult to handle for those who are not familiar with the software development technology.
Today with the rising number of blockchain networks, there has been a substantial rise in the launching of new cryptocurrencies in the market. These cryptocurrency projects attract new users to interact and connect to each other and reach an agreement in the blockchain network.
Recommended Read: Best Open Source Crypto Wallet
Best Open Source Cryptocurrency Exchange
In our previous articles, we have discussed articles discussed:
In this article, we have listed working open sources crypto exchanges. We will keep updating this article in the future so stay tuned with us. Let's discuss open-source exchanges:
HollaEx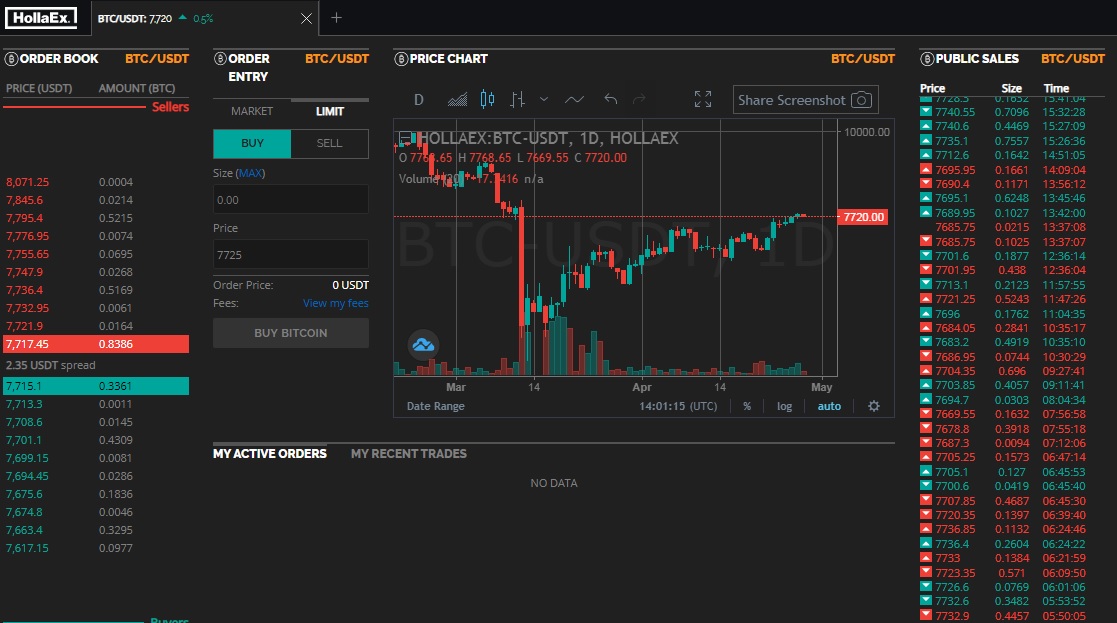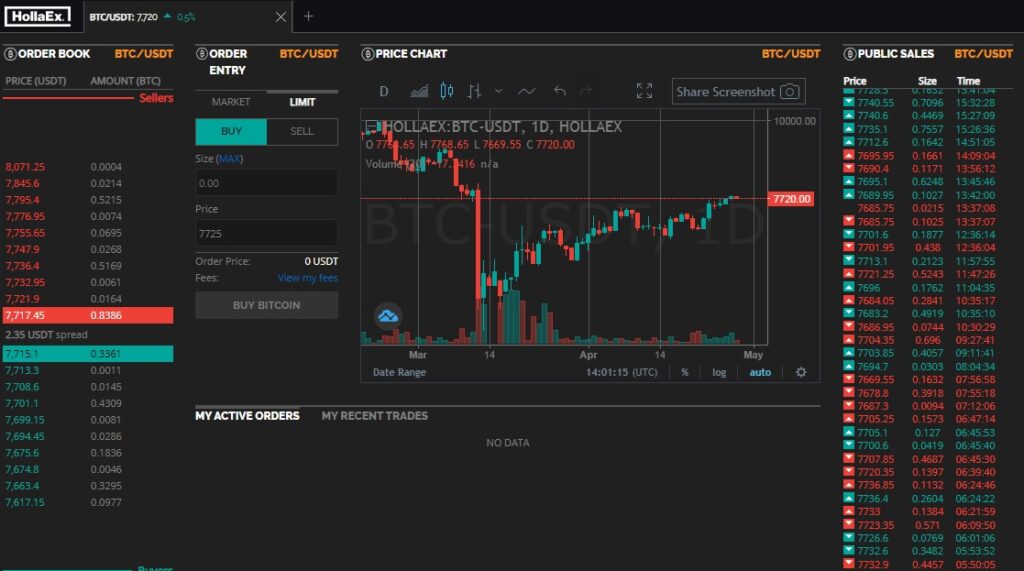 HollaEx powered by bitHola is an open-source exchange platform that was launched on January 1, 2020, in Seoul, South Korea. As a launching gift, HollaEx is offering its users a flat 30% off on trading fees. You simply have to log in and click on the referral link as given on the platform. Previously bitHola introduced HollaEx in October 2019 as an innovative digital asset and later on January 2020, the exchange was opened to the public.
HollaEx was built with the sole purpose of providing an exchange that is flexible and at the same time has an easy platform for crypto users and was built by local crypto developers. The platform was built by the "HollaEx Kit", open-source white-label software that allows its users to create and operate their crypto exchange and digital assets.
The HollaEx.com exchange platform will also launch its utility token HollaEx (XHT) on HollaEx Wave auction, one of the longest wave auctions that have been made public over the last 3 years. Users can also track the history of Wave auctions on the Wave Auction tables.
The HollaEx.com by using the HollaEx Kit is a true example of how future open-source exchange platforms should look like and offers round-the-clock impeccable performance. The platform currently supports some of the major cryptocurrency pairs like Bitcoin, Ethereum, Monero, Tether, Ripple, etc. The platform facilitates fast transactions with minimum fees.
HollaEx.com aims to provide crypto solutions to all business platforms including finance and eCommerce businesses.
BisQ.Network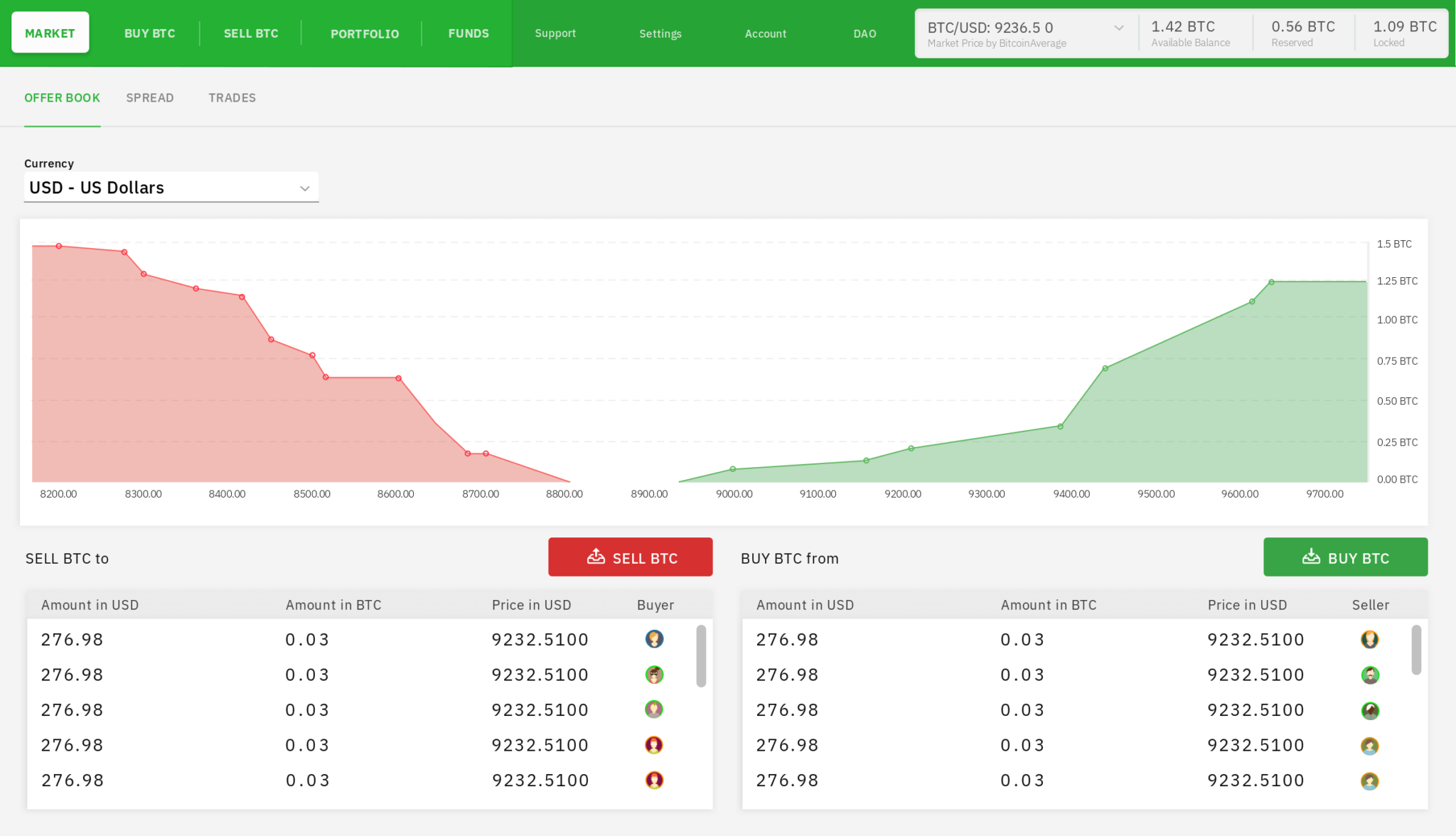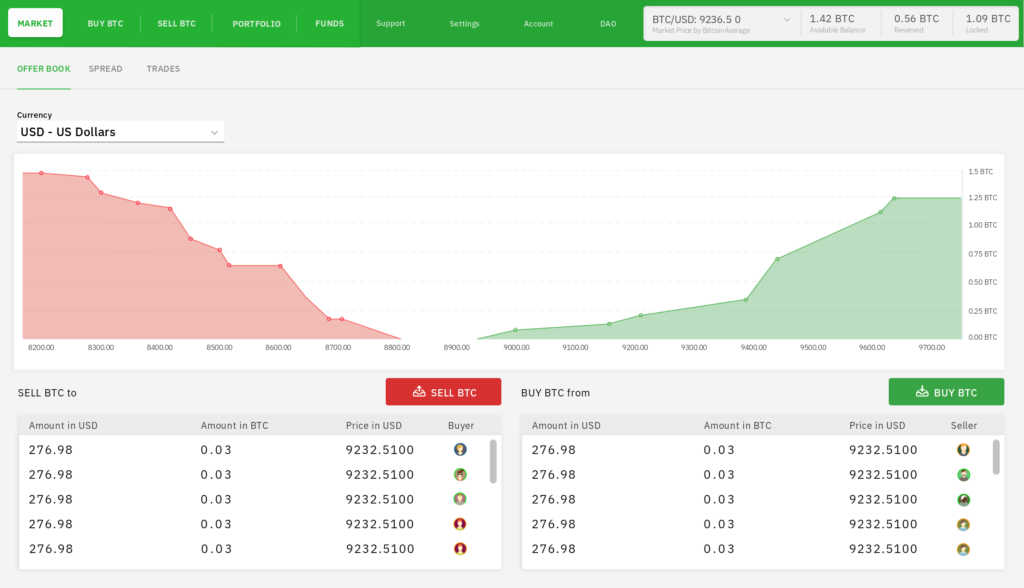 BisQ.Network is a 100% decentralized peer-to-peer (P2P) exchange platform for cryptocurrencies. The platform is fully open-source where all reviews are open for public discussion on GitHub. The platform is available for Windows, Mac, and Linux operating systems.
The P2P platform makes transactions less costly as there is no middlemen infiltration and facilitates direct transactions between buyers and sellers. This reduces the risks of hacking or DDoS attacks.
Users are free to register to the platform and do not need to provide personal details before registration. All personal information including trading data is stored locally in your device, is fully encrypted, and is secured by the Tor security services.
The platform is really simple to use and ensures fast transactions in less than 10 minutes. At BisQ, you do not need any third-party wallet. You can store your funds locally n the computer in BisQ Bitcoin wallets or your bank account.
One of the shortcomings of BisQ is that it is still at an early stage and some of the advanced features are still not available. Another drawback is that while completing transactions you need to be online and stay connected to the internet all the time. Some users may find it risky, but BisQ with Tor hidden services ensures maximum security and zero hacking to its users.