If you are interested safest open-source cryptocurrency wallets to store Bitcoin/Ethereum(Altcoin), Read to find out best open source crypto wallet for you. The list includes wallets for different platforms, with different features.
Open-source software development such as the development of open-source crypto wallets is essential to build safety and trust in the blockchain network. The computer program of each major cryptocurrency project is created as open-source software. Open-source software is produced as a community effort that is shared freely and published transparently. these projects are developed to be a community product so there is no company, or individual that creates or owns it. One of the biggest examples of open source software is Bitcoin itself. Bitcoin is open-source,  nobody owns controls Bitcoin, the design is public, and everyone can take part.
So if you are interested in free, and open-source cryptocurrency wallets to store you safely, read the complete article and find out the best open source bitcoin wallet for you.
Best Open-Source Cryptocurrency Wallets
Copay Wallet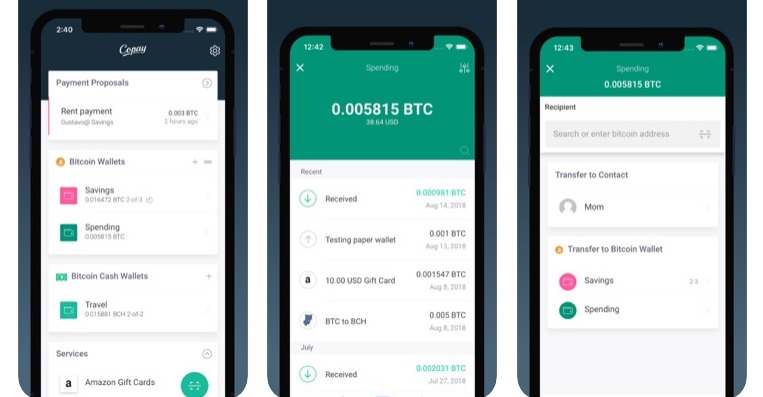 Copay is an open-source Bitcoin wallet. Its server is also open source so that developers and Bitcoin holders can have complete control over their activities. The Copay wallets allow users to have complete control of their Bitcoin instead of using a third-party wallet. It is a multi-sig wallet that supports multiple separate wallets within the same application. It is available for Android, Windows, Mac, Linux, and iOS platforms. It supports BIP32 HD address generation so that users can create a backup for the wallet. Copay wallet supports buy and sell of Bitcoin and Amazon.com gift card as well. It offers support for Trezor and Ledger hardware wallets.
Copay wallet is a highly secure, private, multi-signature wallet which is available for multiple platforms. But currently it supports Bitcoin (BTC) and Bitcoin Cash (BCH).
BreadWallet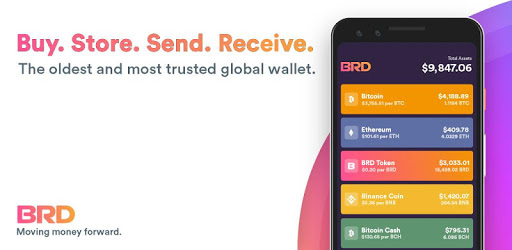 Breadwallet is an open-source crypto wallet designed by Bread company in 2015. Bread wallet app uses a simple interface and directly connect with blockchains to make the speed of the transactions fast. Bread wallet is available for mobile platforms and supports Bitcoin, Ethereum, Bread coin, and Bitcoin Cash. Users can download it from the Android play store and Apple store. Bread wallets also allow users to buy Bitcoin within the wallet itself.
Though Breadwallet is an opensource, free, and directly connect with Bitcoin blockchain but lacks the multi-signature ability and also there is no way to activate 2-factor authentication.
Jaxx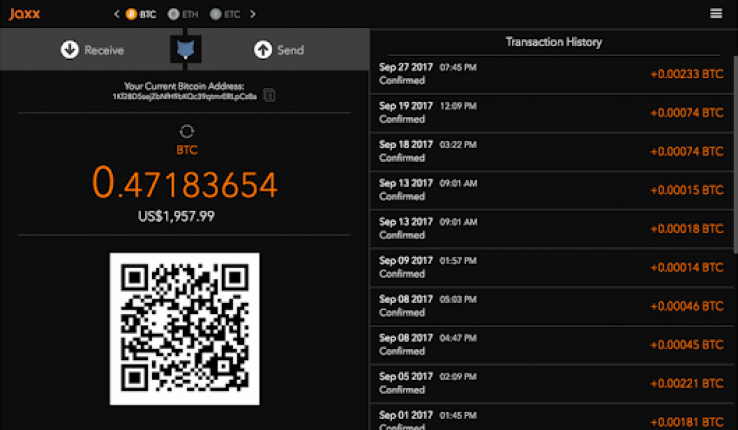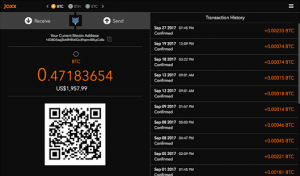 Jaxx is a popular, open-source, multi-cryptocurrency wallet that supports multiple coins including Bitcoin, Ethereum, Litecoin, Dash, Zcash, ERC20 tokens, and many more. Jaxx is available for Windows, Linux, Chrome(plugin), Firefox, Android, and iOS platform. The wallet uses 12-word masterseed through which users can also recover that wallet an their funds in case of device loss or system crash. It is also equipped with ShapeShift exchange so that users can exchange their cryptos within the wallet itself.
Green Address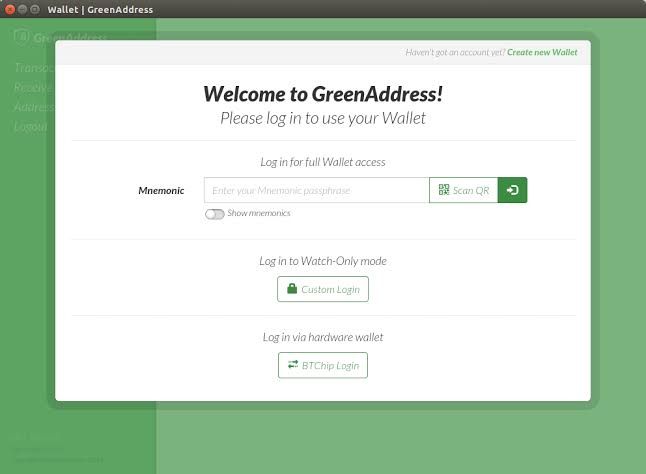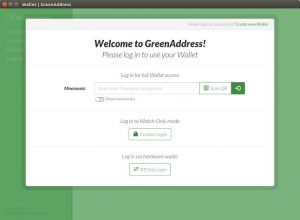 GreenAdress is a multi-signature, pen-source, safe cryptocurrency wallet that ensures high level security due to special trusted ECDSA key pairs to transfer the funds. The wallet is available for desktop, web, and mobile versions. Users will get per transaction 2-factor authentication with multi-signature options email, SMS, robot call, and Google authenticator. It uses BIT-39 mnemonics to send, receive, and recover Bitcoins. Users can use Barcode for sending and receiving funds.
MyEthereWallet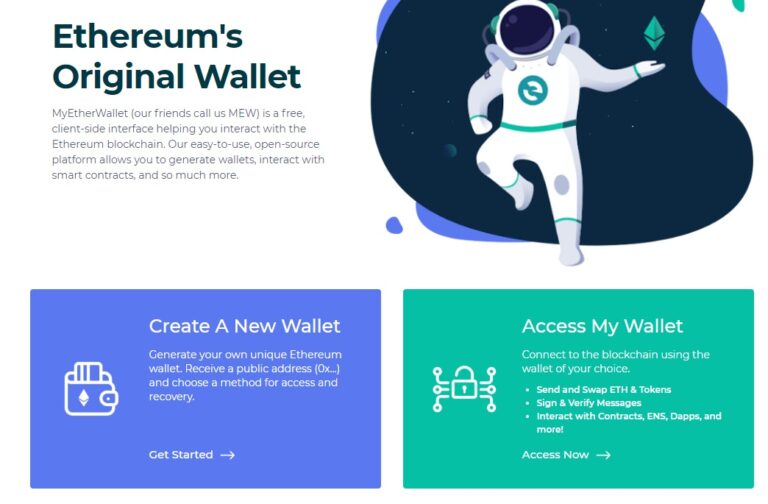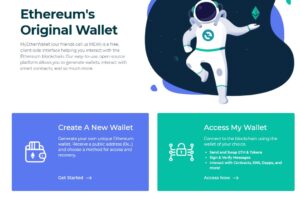 Created by Kvhnuke and Tayvano, MyEtherWallet is an open-source, client-side online tool for generating Ehtereum wallets and make transactions. It provides a flexible, web interface to access Ethereum blockchain directly to execute secure transactions on the network. It supports Ethereum, and Ethereum Classic coins as well as ERC20 tokens powered by Ethereum blockchain.
Users can easily create MEW wallet address on the website and can access the wallet funds through private key, key store files. MyEtherWallet also supports integration with Hardware wallets such as Ledger, FINNEY, Trezor, BitBox, Secalot, and Keepkey.