Looking for the best  P2P Crypto Exchange to buy Bitcoin? P2P or Peer-to-Peer exchange is a decentralized exchange platform for individuals or groups. P2P allows the direct transfer of digital currencies into individual accounts with the simple help of internet connectivity through mobiles, tablets, or web browsers without the intervention of any financial institution or government authority.
A peer-to-peer (P2P) crypto exchange is a platform that allows users to trade cryptocurrencies directly with each other, without the need for intermediaries such as centralized exchanges. In a P2P exchange, buyers and sellers interact directly to execute trades, typically using smart contracts or escrow services to ensure the security and trustworthiness of transactions
P2P was first introduced by Napster in 1999, which was developed as a file-sharing application through central servers among individuals. The same concept is now used in Bitcoin exchanges where Bitcoin or BTC owners share digital assets, currencies, and content.
How does P2P Crypto Exchange Work?
In a Bitcoin exchange, BTC owners exchange their fiat currencies for cryptocurrencies at the current rate. In a P2P exchange, sellers usually set their price and mode of payment like PayPal, bank transfer, or credit cards. Buyers and sellers decide who they want to trade within the exchange. Participants have to pay a small fee for taking part in the exchange. A P2P transaction on exchange typically involves the following steps:
Creating or finding offers: Buyers and sellers can create offers to buy or sell specific cryptocurrencies. They can specify the amount, price, and other trade details. Alternatively, users can browse existing offers and choose the one that matches their requirements.
Trade execution: Once a buyer and seller agree on the terms of the trade, the exchange facilitates the execution of the transaction. This may involve the use of smart contracts or escrow services to ensure the safe transfer of funds and cryptocurrencies.
Payment and settlement: Buyers and sellers exchange payment information and carry out the transaction. Depending on the platform, various payment methods such as bank transfers, peer-to-peer payment apps, or cryptocurrency transfers may be supported.
Feedback and reputation system: After the trade is completed, both parties have the option to leave feedback and rate their experience with the counterparty. This feedback helps establish the reputation of each user within the P2P exchange ecosystem.
Point to Remember While Trading P2P
It's important to note that while P2P exchanges offer increased privacy, direct peer-to-peer trading comes with certain risks. Users should be cautious and conduct due diligence to verify the reputation and trustworthiness of the counterparty before engaging in transactions. Additionally, some P2P exchanges have implemented additional security features and dispute resolution mechanisms to mitigate risks and ensure a smooth trading experience.
Best P2P Crypto Exchange 2023
Binance P2P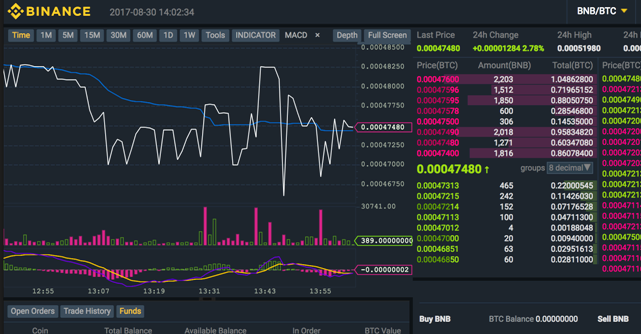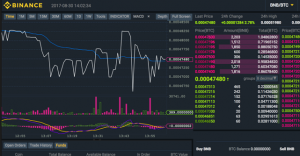 Started in 2017, Binance is the largest crypto exchange in the world. Initially, it was started in China and then moved to Malta, EU. Binance was launched in 2017 following the initial coin offering of the BNB (Native cryptocurrency of the Binance Ecosystem) and leading the market since that time. Binance is not just an exchange it offers multiple services including cryptocurrency spot exchange, decentralized exchange, future exchange, P2P exchange, Staking platform, Launchpad for projects Saving, Debit cards, and many more.
Binance P2P is a global Peer to peer cryptocurrency exchange that allows users to register and make a deal. Like a P2P model, there are many sellers are listed to sell their crypto and you can buy from them directly. In case users want to sell their coins, list your ad, and Binance will help you to sell your crypto. It also allows users to buy cryptocurrencies with the help of debit/credit cards, p2p transfer, and with the help of fiat currency transfer as well.
Huobi P2P Exchange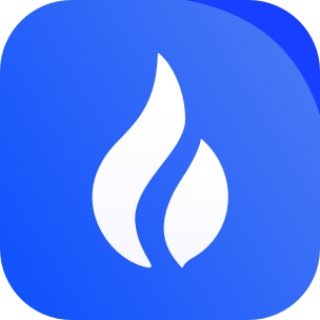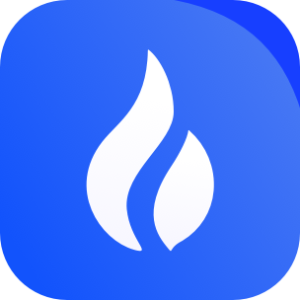 On Huobi, setting up peer-to-peer transactions for buying and selling is simple and only requires a few steps. You can trade with other marketers after registering an account and completing the KYC verification procedure. Select the price and payment method of your choosing, then confirm the transaction to convert USD to cryptocurrency or the other way around. A 40-minute window will be provided for you to send funds and confirm their receipt.
The transaction will be terminated and reversed if neither party has approved it by the end of this time frame. Huobi serves as the middleman for P2P trading and doesn't charge any fees or commissions. You should get in touch with Huobi customer care if you sent fiat money but did not receive your cryptocurrency.
Bybit P2P Exchange


Starting on January 18, 2022, Bybit launched peer-to-peer (P2P) transactions to facilitate simpler on- and off-ramp access.According to the company, the rapidly expanding cryptocurrency exchange enables users to buy and sell Tether (USDT) with other users quickly, safely, and without any platform or additional costs on the Bybit website.
The P2P platform by Bybit gives users more control over cryptocurrency to fiat conversions and vice versa, in a safe and secure environment, by providing more than 80 different payment methods and more than nine fiat options (Australian dollar, Hong Kong dollar, Indian rupee, Malaysian ringgit, Philippine peso, Russian ruble, New Taiwan dollar, Ukrainian hryvnia, and Vietnamese dong). The seller will place their cryptocurrency after a buyer completes their order.
LocalCoinSwap (Global)


In 2018, LocalCoinSwap ICO was announced for the collection of funds for building the world's most inclusive peer-to-peer crypto marketplace. As reported by ICObench, the ICO successfully raised approx 12,150,000 in USD. LocalCoinSwap decentralized the revenue of the exchange through crypto shareholders and offered 100% distribution of the profits from exchange trades to holders of its native cryptocurrency called LCS.
LocalCoinSwap is a global, non-custodial p2p crypto exchange supporting 250+ payment methods across the world. It is also the world's first multi-blockchain p2p exchange where all trades are secured by 100% open-source smart contracts. It supports the exchange of Bitcoin, Ethereum, and other Altcoins as well with a minimal fee structure.
OKX P2P Exchange


On the OKX market, you must first have a confirmed account before you can begin P2P trading. After creating your account, go to the P2P platform, choose the fiat and the cryptocurrency you wish to trade, and then add any filters you wish, such as price or amount available.
By tapping the buy button next to your favorite offer, you can conduct a buy trade by choosing the quantity you want to buy as well as the payment method. Examine the specifics of your order, then confirm the transaction. The payment must be made outside of the OKX app. As soon as the seller verifies they have received your payments, OKX will hold the cryptocurrency you are buying in escrow. Choose your preferred payment currency before posting a listing to sell cryptocurrency on OKX P2P.
WazirX
Another India based P2P exchange platform that will allow users to trade digital assets like Bitcoin, Ethereum, Litecoin, Ripple and many more. WRX is the utility token used in WazirX platform that will be used for all transactions in the platform, earning rewards as well as can be used for trading other crypto coins. They have to submit their full KYC details within 15 days of joining the pre-sign up phase.
You can also earn an additional 100 coins for referring the program to your friends who in turn can also earn by doing the same. In Phase 2, the first 30,000 users can earn 250 WRX coins for signing up and for submitting their detailed KYC reports within 15 days and have to do their first trade within the stipulated date. The next 30,000 users can earn 100 WRX for signing up and for being active in the platform.
Paxful (Global)
Paxful was founded in 2015 and has been growing ever since. The company vows to remain loyal to the peer-to-peer spirit of Bitcoin and it has delivered on its promises. It offers users to buy and sell bitcoin with more than 300 different payment methods including Western Union, debit or credit cards, Paypal, Different gift cards (Amazon, iTunes, Google Play, etc. ) and even local payment methods like PayTM and Phone Pe in India.
Paxful's user interface was the slickest and most intuitive among all the other P2P platforms and their rates are also among the lowest. Paxful also offers a unique affiliate program where you can make 50% of all trades made by your direct affiliates and 10% more from the affiliates made by your affiliates.
Remitano (Global)

Incorporated in Seychelles, Remitano is a P2P cryptocurrency marketplace where users can easily buy or sell major cryptos directly with alternative payment methods including bank transfer, cash deposit, or mobile money. It offers simple UI, 24×7 customer care, and lowest fee compared to another market. Remitano exchange application is also available for Android and iOS devices.
BitValve
BitValve is a newly launched P2P decentralized exchange based in Cyprus. It aims to eliminate the drawbacks of existing decentralized exchanges. The exchange offers low fees and supports multiple cryptocurrencies including Bitcoin, Ethereum, Bitcoin Cash, Monero, and many more. BitValve supports both crypto-to-crypto and crypto-to-fiat trading options. It has also launched its mobile app for Android and iOS platform.
At BitValve, a 0.08% fee is applied only to the trader who owns the offer if you don't have enough BTV tokens while the fee is only 0.5% if you are paying it with BTV tokens.