8 Best Peer to Peer (P2P) Crypto Exchange For 2023
Looking for the best Peer to Peer (P2P) Crypto Exchange to buy Bitcoin? P2P or Peer-to-Peer exchange is a decentralized exchange platform for individuals or groups. P2P allows the direct transfer of digital currencies into individual accounts with the simple help of internet connectivity through mobiles, tablets, or web browsers without the intervention of any financial institution or government authority.
P2P was first introduced by Napster in 1999, which was developed as a file-sharing application through central servers among individuals. The same concept is now used in Bitcoin exchanges where Bitcoin or BTC owners share digital assets, currencies, and content.
How does P2P work?
In a Bitcoin exchange, BTC owners exchange their fiat currencies for cryptocurrencies at the current rate. In a P2P exchange, sellers usually set their price and mode of payment like PayPal, bank transfer, or credit cards. Buyers and sellers decide who they want to trade within the exchange. Participants have to pay a small fee for taking part in the exchange.
Some of the best P2P exchanges in India are listed below:
Best Peer to Peer (P2P) Crypto Exchange
LocalBitcoins: (Global)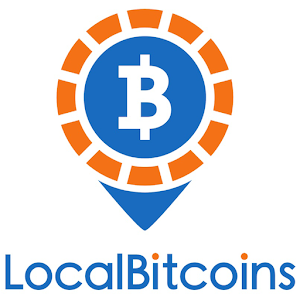 LocalBitcoins is a P2P trading site for local currencies to bitcoins. Here people trade directly with one another and make exchanges that make the process fast and clean without any intervention of any central authority. It supports all payment modes and has escrow accounts for smooth transactions. You can even make exchanges in localities where there are no conventional banking facilities. LocalBitcoins supports 16430 cities and 248 countries including India.
Binance P2P (Global)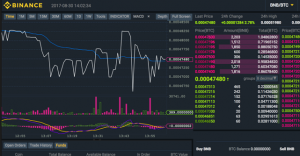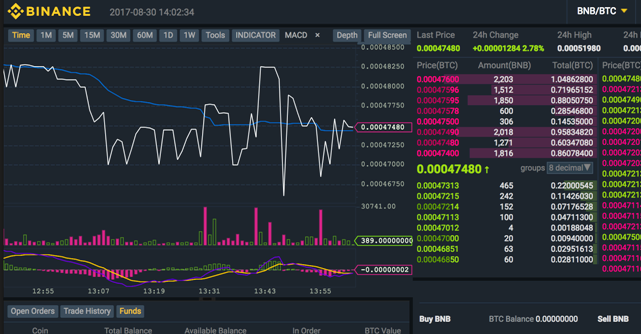 Started in 2017, Binance is the largest crypto exchange in the world. Initially, it was started in China and then moved to Malta, EU. Binance was launched in 2017 following the initial coin offering of the BNB (Native cryptocurrency of the Binance Ecosystem) and leading the market since that time. Binance is not just an exchange it offers multiple services including cryptocurrency spot exchange, decentralized exchange, future exchange, P2P exchange, Staking platform, Launchpad for projects Saving, Debit cards, and many more.
Binance P2P is a global Peer to peer cryptocurrency exchange that allows users to register and make a deal. Like a P2P model, there are many sellers are listed to sell their crypto and you can buy from them directly. In case users want to sell their coins, list your ad, and Binance will help you to sell your crypto. It also allows users to buy cryptocurrencies with the help of debit/credit cards, p2p transfer, and with the help of fiat currency transfer as well.
LocalCoinSwap (Global)


In 2018, LocalCoinSwap ICO was announced for the collection of funds for building the world's most inclusive peer-to-peer crypto marketplace. As reported by ICObench, the ICO successfully raised approx 12,150,000 in USD. LocalCoinSwap decentralized the revenue of the exchange through crypto shareholders and offered 100% distribution of the profits from exchange trades to holders of its native cryptocurrency called LCS.
LocalCoinSwap is a global, non-custodial p2p crypto exchange supporting 250+ payment methods across the world. It is also the world's first multi-blockchain p2p exchange where all trades are secured by 100% open-source smart contracts. It supports the exchange of Bitcoin, Ethereum, and other Altcoins as well with a minimal fee structure.
Bitzlato
Established in Russia, Bitzlato was started in 2013 which introduced a p2p exchange platform in 2016. It is the market leader in terms of volume in Russia having more than 30% market share and a daily turnover is around $1,000,000. Bitzlato does not force user for compulsory KYC which is the most attractive feature for the users don't want to reveal their identity, so it is completely anonymous. The trading fee at this exchange lies between 0% to 0.5% while users can also grab their permanent promotions like "Weekends without fees", so users can trade on weekends without paying any trade fee. Similarly, another promotion is "Wednesday-The Voucher Day" where users can get a free voucher for completing a transaction.
Read more about it || Join the exchange!!!
WazirX: (India)
Another India based P2P exchange platform that will allow users to trade digital assets like Bitcoin, Ethereum, Litecoin, Ripple and many more. WRX is the utility token used in WazirX platform that will be used for all transactions in the platform, earning rewards as well as can be used for trading other crypto coins. They have to submit their full KYC details within 15 days of joining the pre-sign up phase.
You can also earn an additional 100 coins for referring the program to your friends who in turn can also earn by doing the same. In Phase 2, the first 30,000 users can earn 250 WRX coins for signing up and for submitting their detailed KYC reports within 15 days and have to do their first trade within the stipulated date. The next 30,000 users can earn 100 WRX for signing up and for being active in the platform.
Paxful (Global)
Paxful was founded in 2015 and has been growing ever since. The company vows to remain loyal to the peer-to-peer spirit of Bitcoin and it has delivered on its promises. It offers users to buy and sell bitcoin with more than 300 different payment methods including Western Union, debit or credit cards, Paypal, Different gift cards (Amazon, iTunes, Google Play, etc. ) and even local payment methods like PayTM and Phone Pe in India.
Paxful's user interface was the slickest and most intuitive among all the other P2P platforms and their rates are also among the lowest. Paxful also offers a unique affiliate program where you can make 50% of all trades made by your direct affiliates and 10% more from the affiliates made by your affiliates.
Remitano (Global)

Incorporated in Seychelles, Remitano is a P2P cryptocurrency marketplace where users can easily buy or sell major cryptos directly with alternative payment methods including bank transfer, cash deposit, or mobile money. It offers simple UI, 24×7 customer care, and lowest fee compared to another market. Remitano exchange application is also available for Android and iOS devices.
BitValve
BitValve is a newly launched P2P decentralized exchange based in Cyprus. It aims to eliminate the drawbacks of existing decentralized exchanges. The exchange offers low fees and supports multiple cryptocurrencies including Bitcoin, Ethereum, Bitcoin Cash, Monero, and many more. BitValve supports both crypto-to-crypto and crypto-to-fiat trading options. It has also launched its mobile app for Android and iOS platform.
At BitValve, a 0.08% fee is applied only to the trader who owns the offer if you don't have enough BTV tokens while the fee is only 0.5% if you are paying it with BTV tokens.