Is MyCelium wallet safe? Is it the question that comes in your mind. In that case, we have prepared this Mycelium Review for you to answer that question which is one of the most asked questions that Bitcoin users may think of before using this wallet. In this article, we will have a quick review of the basic features of the MyCelium wallet that may help users to narrow down their search for the best Bitcoin wallet.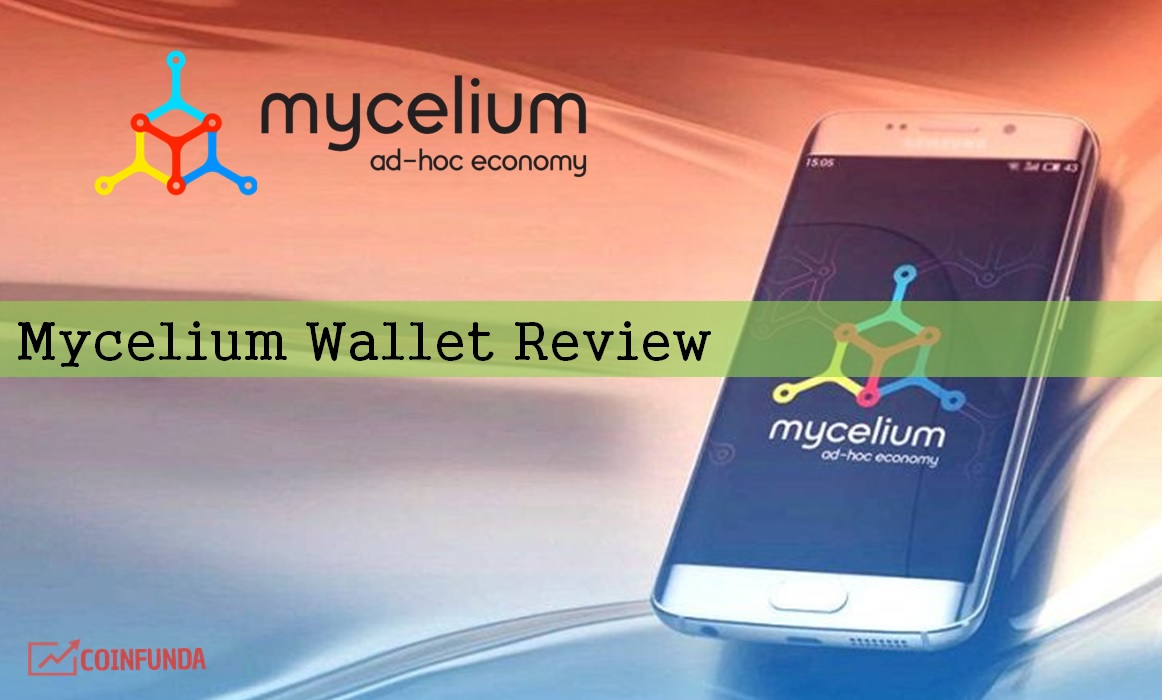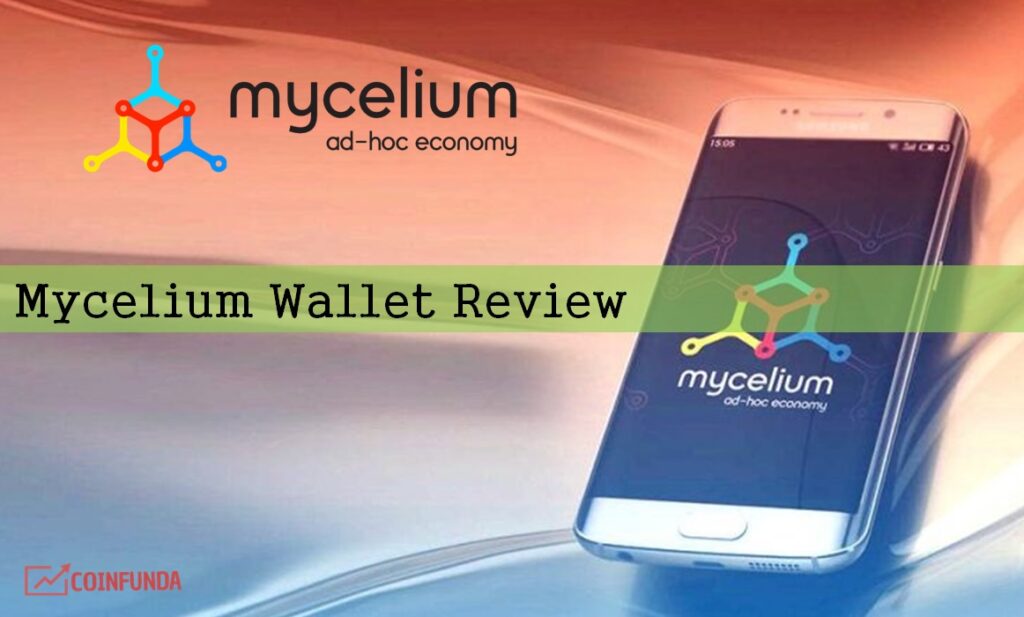 MyCelium was launched in 2018 as a mobile app by a group of hardware engineers and it has now emerged as one of the most popular crypto wallets in the market. MyCelium was first introduced as an Android app but quickly the makers of the app released an iOS version as well. For all Android and IOS users, Mycelium can be the best Bitcoins wallet. Apart from enterprise-level security, Mycelium wallet has many other features which make this unique from the other wallets. Therefore it is a trading platform, a vault and, a wire-transfer and more. In our previous articles, we have discussed the best wallets to store bitcoins safely.
It is always recommended to store BTC in Hardware wallets or Paper wallet for security reasons. Online wallets such as Blockchain or Mycelium provides controls on the private key to the users to ensure a better way to store BTC safely. In this Mycelium wallet review, we will discuss the smart features of this wallet in details.
Recommended Read: Mycelium wallet vs Blockchain wallet
MyCelium Wallet Review: 10 Reasons To Store Bitcoins
Mycelium wallet has been equipped with the most advanced features available in any other mobile wallet. Let's have a look at the few highlighted features listed below: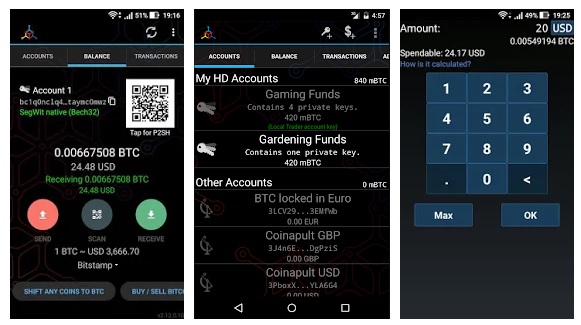 Friendly Interface 
One of the unique features of this app is its interface. It is easy to navigate and provides all the information to the users just with one click. Here are a few features of the interface.
An easy-to-scan QR code that will help you to receive and send bitcoins. You can also add payment addresses to your address book by scanning the new QR codes.
You can keep a backup of the private keys in case you lose the wallet.
An address book and transaction history to look into all your past transactions.
Easily Accessible
The QR code helps you to send and receive funds from anywhere in the world. It is connected to the built-in camera which makes it easy to scan the code. You can also use the camera's light to scan the code in case the room is dark. The wallet will show its users the nearby bitcoin exchange market, rates, and local buyers and sellers.
Security 
MyCelium is a highly secure wallet. Some of its security features include:
A PIN code protection.
It is a hierarchical deterministic or HD wallet and generates a 12-phrase seed code that can be used to restore the wallet in case of loss or theft.
It has a 'watch only' feature which allows users to remain offline and still monitor balances in other addresses. This way the private keys do not get exposed.
Hierarchical Deterministic Wallet
Mycelium wallet is a Hierarchical Deterministic wallet that uses a 12 or 24-word phrase called "master seed" or "mnemonic seed" which can successfully restore a wallet and funds in case you have lost your wallet or mobile phone. In other words, recovery of your funds is possible in Mycelium wallet if you have your seed phrase.
Single Address Accounts
This type of wallet accounts allows users to remove their private key from a device to lock their fund which makes wallet becomes inaccessible. When the user decides to recover and gain access back to their wallet and funds they can simply import their private key back into a mobile device.
Hardware Wallet Integration
MyCelium is integrated with trusted hardware wallets in the crypto market like Ledger, Trezor and Keepkey. These are some of the leading names in the market and the integration is definitely good news for the bitcoin buyers.
Another feature worth noting is that the MyCelium wallet is integrated with the exchange market place. So, whenever a user wants to do a transaction, he may not need to convert his bitcoins into fiat currency. It will be automatically done through the wallet. This is a safety feature of the MyCelium wallet.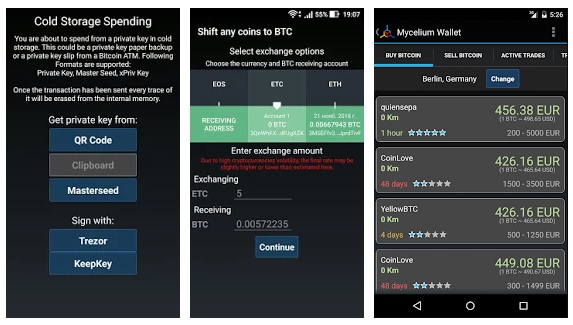 Bit ID Authentication
Mycelium wallet supports Bit-ID protocol. This is an open-source authentication protocol. Instead of using the traditional password authentication process, it allows users to make secure authentication through Bit-ID protocol.
Privacy 
One of the most important features of MyCelium is that it maintains the privacy and anonymity of its users. All the chats, transactions, and data are encrypted safely and there is no chance of hacking or infiltration. MyCelium only has access to general information like trading history, timestamps of transactions, nicknames, location, and addresses.
'Watch Only' Accounts
Mycelium wallet allows users to have watched only account where they can only stock a wallet or can see their portfolio. This type of wallet account has only Bitcoin address without the corresponding private key so that no one can make a transaction of funds with the wallet.
Fees
The wallet is completely free to use. However, there are transaction fees (Network Fee) that depend on the amount you are transacting and may vary from $0.25 to $7.
Limitations of MyCelium Wallet
Like any other wallets, MyCelium too has certain drawbacks which are listed below:
MyCelium is a mobile-only wallet and does not have a desktop version. Some people prefer a desktop wallet simply because of its safety features.
The Android version of the wallet is far more sophisticated than iOS. The iOS version is not so developed and lacks some important features.
The wallet is not a good choice for first-time users. The interface might be a little tricky to handle for beginners.
As of now, It supports only Bitcoin, While there are many top notch multi crypto wallets where users can store all their coins at one place.
How to set up my MyCelium Wallet?
Steps to Create a Wallet:
Download and Install the app from the official MyCelium website or App store
Once it's installed then one needs to go to the home screen and open the app.
Open the wallet and press the 'Backup' key.
Now a 12-phrase passcode will be generated.
Take a screenshot or write down (recommended) the code safely for future use.
The wallet is ready to use at any point, but it's safe to secure the wallet before using it.
Secure wallet:
Find the setting option
Click on "set pin code"
Lastly set a pin code and one should not forget it
An individual cannot spend a bitcoin without this pin code.
After the pin code is saved, one needs to back it up.
Receive payments:
To receive payment one needs to go to their Balance tab and Sheet and click on "Receive"
Individuals need to request for an amount by clicking on the keyboard icon under, "Optional Amount"
They need to share their bitcoin address with the sender.
They need to wait until the sender transfer the amount.
They also can check the amount by going through the "Transaction Tab"
Conclusion
Mycelium is the wallet recommended by Bitcoin.org as well. It is the best feature wallet rated by many specialists in this field.  An individual can watch only his/her account, paper wallet transfer. Along with this other facility such as the HD security; extensive backup option is also available here. In the due case of reliability, HD security ensures the user to retrieve his private keys in a situation of failure of negligence. So, therefore, one must remember that Mycelium is one of the best wallets. It values your money and your time. They are also provided with the best customers that will guide you through your way. Hope this Mycelium wallet review will be helpful for our readers. Please share your feedback and experience with us in the comment section below.