Confuse between Coinbase vs Blockchain wallet? In this article we will discuss the pros and cons of the Coinbase and Blockchain wallets. Mycelium is another one of the most popular and reliable wallet.
Do you know Mycelium is recommended by the Bitcoin community as well? If you want to compare Mycelium with Blockchain Wallet read the article recommended below to find out the winner: Blockchain wallet vs Mycelium Wallet, Which is better?
Bitcoin is a type of cryptocurrency that is made available in the form of digital or electronic currency. The popularity of cryptocurrency increases day by day and as per the survey report of 2019, approximately 19% population of the world holding or dealing with cryptocurrency. It is mainly used for business purposes as a payment processor. It uses the peer to peer transaction methodology and also offers very low processing charges. If you are a beginner and struggling with the question in your mind that- Coinbase vs Blockchain Wallet?, we are here to discuss it with you.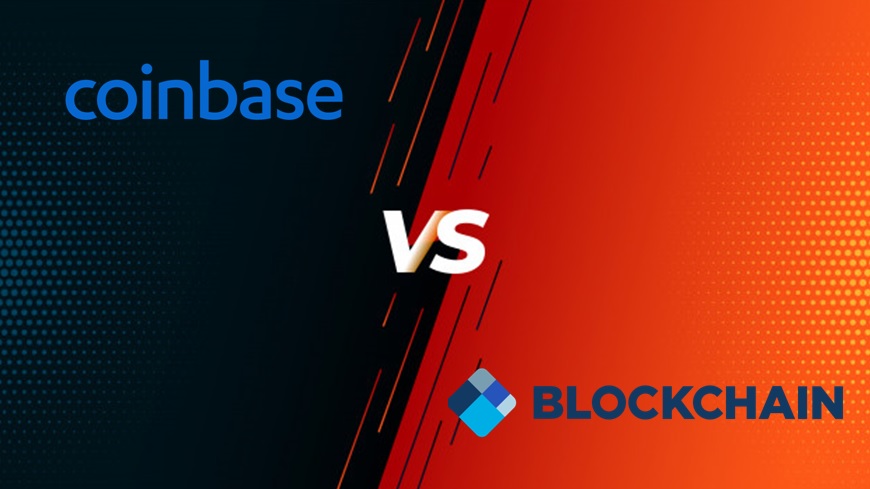 Wallet selection
Selecting a wallet is a very critical task. But while selecting a wallet, we have to ensure that whether the invested bitcoin will be kept in a safe and secure manner. Also, we need to ensure that the selected wallet must be compatible with our Android device, iPhone, and hardware wallets.
Hardware Wallets (Best For Security): If you compare all Bitcoin wallets for the security of your find, hardware Wallets are the most secured wallets. There are many types of hardware wallets available in the market. Read or article: 13 Best Bitcoin Hardware Wallets
Bitcoin wallets
A wallet is a software program or a software application that is used for the storage of bitcoins. It simply facilitates secure bitcoin storage and hence it is collectively called as a 'Bitcoin wallet'. It offers the protection of private keys necessary for storing the bitcoins. The first bitcoin application which was discovered with mobile phone usage is the Bitcoin wallet, which is a highly secure application. Read Types of Bitcoin wallets.
Necessity of using Bitcoin wallets:
A bitcoin wallet is required for the exchange of bitcoin payments. It specifies that each and every bitcoin payment can be sent or received only with the help of bitcoin wallets. So the users have to create, download, or buy a bitcoin wallet to make bitcoin payments.
This article reveals the advantages and disadvantages associated with the usage of Coinbase vs BlockChain bitcoin wallets.
CoinBase vs Blockchain [Who is the winner?]
BlockChain Wallet?
BlockChain is one of the most renowned wallets used for bitcoin storage. It is the leading digital asset platform in the world. It keeps track of the blocks or ordered records with a timestamp. Here, every new block holds a connection with the older block and it does not allow any alterations in the data present in the database. It is purely based on the peer to peer technology and is most secure in nature.
Almost, 100 million+ transactions are being performed with these types of wallets all over the World. It is a popular site for checking and performing bitcoin transactions. It offers multi-country and cross-platform support and also offers an easy usage. In addition, it is also used as a mobile or desktop application.
This service was started in 2011 by Satoshi Nakamoto.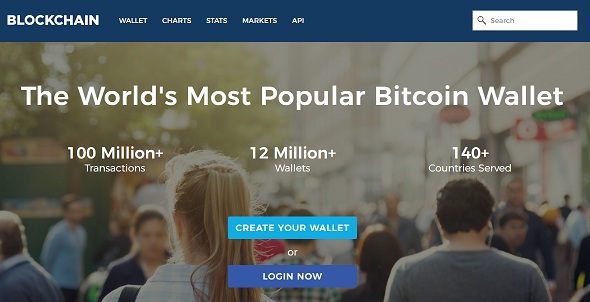 Registration with BlockChain:
The users can make use of this service by registering at BlockChain wallet website.
Features of BlockChain:
Simplicity: It makes bitcoin usage very simple and allows instant bitcoin transactions all over the World.
Security and Safety: It keeps all the bitcoin transactions in a safe and secure manner with the help of a security center. This center is responsible for the backup of funds and also for the prevention of unauthorized access.
24*7 support: It contains a team which offers help and support to all its users.
Cross-platform: It holds applications for IOS, Desktop, and Android, which lets the users use their wallets anywhere at any time from any device.
Sophistication: It contains a sophisticated system with dynamic charges for transactions.
Global utility: It is a worldwide platform that has conversion rates of around 20+ currency types.
Coinbase Wallet
CoinBase is an online platform for selling and buying (trading) digital currencies like Bitcoins. In addition to Bitcoins, Coinbase also allows trading and transaction for the popular coins including Ethereum, Litecoin, Ethereum Classic, Bitcoin Cash, and few more.
Coinbase is one of the oldest wallet service was launched in 2012 in San Francisco, California, United States. The founder, as well as the CEO (Chief Executive Officer) of this platform, is Brian Armstrong.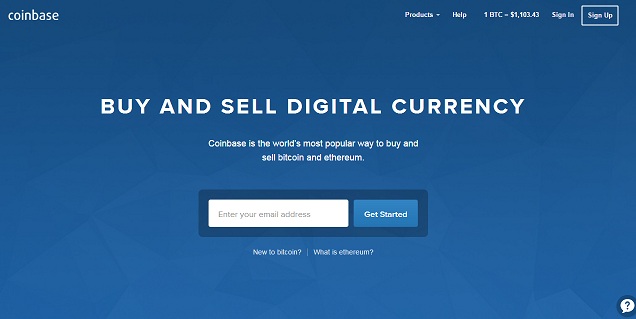 Registration with Coinbase:
The users can use this platform/service by registering at the CoinBase website:
Once a user gets access by registering at this site, he must go through a 2-step verification process to protect his account from any unauthorized access.
Features of Coinbase:
Security: It offers safe storage of digital assets (almost 98%) in the offline mode so that the bitcoins are kept protected from loss or theft.
Cross-platform: CoinBase wallets are used on both iPhone and Android applications.
Complete control mechanism: It holds multi-signature wallets that provide control for the private keys used.
Insurance: It holds several insurance policies for the stored digital currencies or bitcoins.
Instant transaction facilities: It instantly allows the users to exchange their local currencies with digital currencies (bitcoins). It simply means that the users can make their transactions in an instant manner.
BlockChain VS Coinbase Wallet:
Both the BlockChain and CoinBase wallets are having several advantages and disadvantages. But when compared to BlockChain, CoinBase is the most recommended wallet for bitcoin storage. The reason is that CoinBase got the 1st rank while the BlockChain got the 2nd rank based on the below merits and demerits:
Coinbase holds 98% or more of customer cryptocurrency in cold storage
Coinbase covers commercial criminal insurance in an aggregate amount greater than the value of crypto in their online storage.
Coinbase allows users to buy, sell, and exchange crypto while Blockchain also added the option for buy and exchange crypto.
Merchant services are available with CoinBase, but not with BlockChain.
The bank account can be linked to CoinBase, but it is not possible in BlockChain.
Private Key control is available with BlockChain.
The CoinBase users can make payments via email whereas the BlockChain users are not having the authority to pay via email.
Which one Should I Prefer (Coinbase vs BlockChain)?
I personally prefer Coinbase to store my bitcoins. It is easy to use and very secure wallet with 2-factor authentication. In Coinbase you can also store altcoin like Ether and Litecoin. Coinbase has recently added Ethereum Classic to the wallet.
Thank you for reading guys!!! Hope you enjoyed this article to have an idea on Coinbase vs BlockChain wallets for taking the best decision for your bitcoins. In case you have any suggestion, feel free to drop a message to us in the comment section below.