11 Best NEO Wallets (NEO + NEP5 Tokens) | 2021 Edition
We have made a list of NEO wallets so that users can make an informed decision for the best NEO wallet to store NEO and NEP5 tokens based on NEO Blockchain. It is recommended to verify whether the wallet still supports NEP5 tokens before sending it.
NEO is a kind of cryptocurrency like bitcoins. It is being declared as the 'cryptocurrency of the year' due to its awesome technological impacts. Several decentralized applications are also built with the programming languages offered by NEO.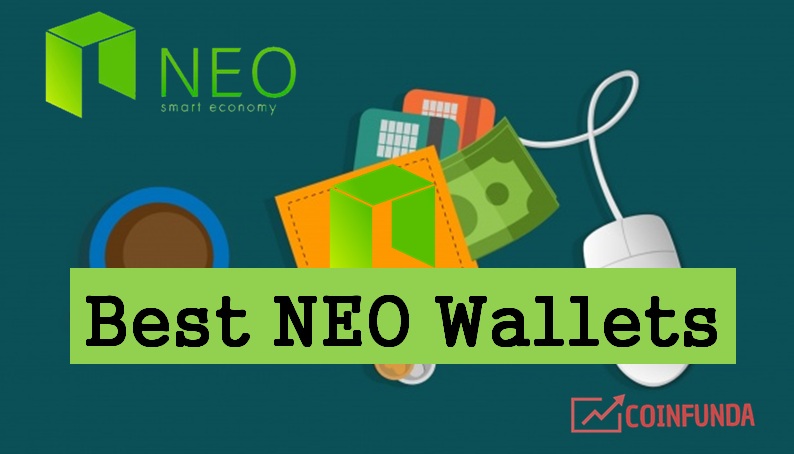 Many people all around the world have purchased NEO and gas. In order to store them safely, we can go for some of the best NEO wallets that are being available in the cryptocurrency market.
Renowned names for NEO:
Difference between NEO and Gas:
NEO: It is used for the creation of various decentralized applications. Its total supply is 100,000,000. The division is not possible with NEO. The maximum supply limit for NEO is 100,000,000.
Gas: It is necessary for the operation of NEO. Its total supply is 10,457,112. Division is possible since it involves a variety of fractions. The maximum supply limit is 100,000,000.
[vcw-full-card symbol="NEO" color="red" currency1="USD" currency2="EUR" currency3="INR" url="" target="_blank" fullwidth="yes"]
Best NEO Wallets:
NEO wallets and exchanges are not that much familiar as Ethereum wallets since NEO is only in the starting stage of development. Anyway, the following list will give you the most reliable, safe, and best NEO wallets for the secure storage of NEO cryptocurrencies:
Atomic Wallet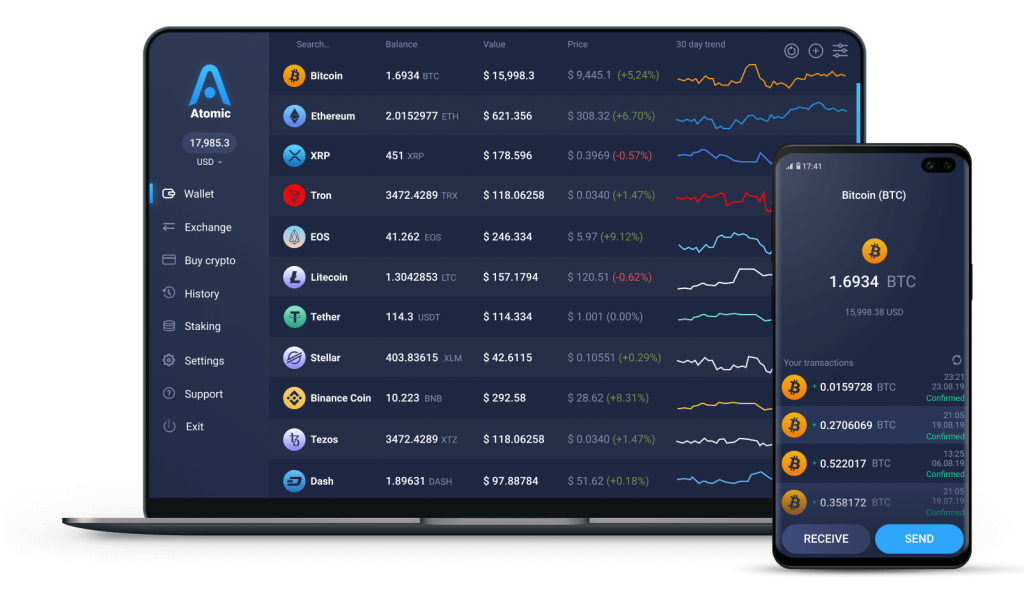 Atomic Wallet is a new multi-assets project with an actively growing user base. Many of them use Atomic as a convenient NEO wallet that offers all the necessary options for managing it. Atomic Wallet already supports 300+ top coins and tokens that can be managed in an intuitive, user-friendly interface. The list of available assets is updated on a weekly basis.
Atomic Wallet is available for all major OS: Windows, Mac, and Linux. Mobile apps for Android and IOS will be released in November 2018.

Claim your free 15 Atomic Wallet Coin (AWC):
Download Atomic Wallet and complete the setup.
go to setting->airdrop
fill your email id and use p172G5R to get 15 free AWC coins.
Besides cozy UI, Atomic Wallet has a list of significant features:

Private keys are stored on the user's device and generated from mnemonic.

Built-in Buy Crypto with credit card option, provided by Simplex

Weekly updates with new coins, tokens, and useful features

Atomic Swaps option for exchange with low fees

Custom token feature — you can manually add any ERC20 token in seconds

Instant exchange via Changelly and Shapeshift

Instant 24/7-live support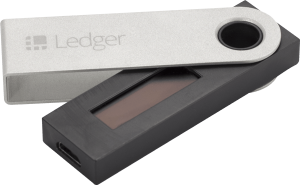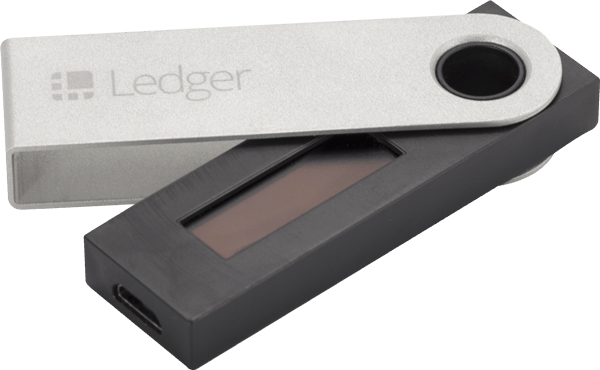 Nano S is one of the popular hardware wallets for cryptocurrency. It is a multi-coin secure wallet that supports Neo along with Bitcoin, Ethereum/Ethereum Classic, Dash, Dogecoin, Stratis, Zcash, Ripple, Komodo, and a few more. It is the best option if you want to keep your Litecoins for the long term.
Ledger Nano S is a mostly used offline wallet to store the crypto coins. In comparison with other hardware wallets, the Ledger is relatively cheap, easy to carry a wallet. It provides full control of the private key to the user. Buy Ledger Nano S Now!!!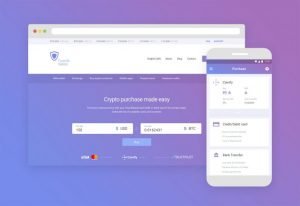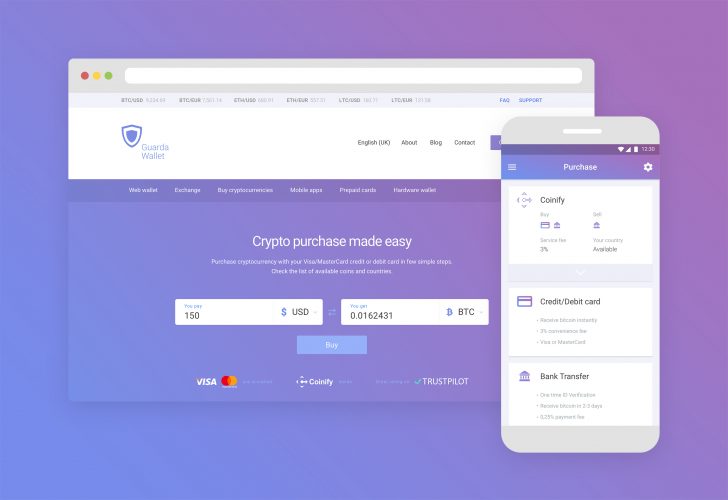 Guarda is a European Union-based company dedicated to developing lightweight non-custodial wallets for a wide variety of crypto coins and tokens. Currently, Guarda wallets (available for Web, Desktop, Chrome Extension, and Mobile) support over 40 major blockchains and more than 10.000 tokens. Built-in exchange and purchase features are also available for rapid crypto management in one clean interface.
Some of the key features of NEO wallets on Guarda are:
Wide range of supported cryptocurrencies with new coins and tokens added constantly
Secure backup encryption and custody-free storage policy
24/7 customer support line with the fastest response time on the wallet market
Built-in purchase and exchange services
Cross-platform operations – all the wallets are easily synced across available versions
Ledger Nano S integration
Currency-specific features of supported coins
Additional services such as ERC20 Token Generator
NEO Exchange Wallets:
NEO is listed on many exchanges. For trading NEO coins and for short-term holding you may also use exchange wallets. It is advisable that not to store a big amount of coins for long-term investment into exchange wallets. There are few safe and trusted exchanges for NEO wallets:
It is the best and most recommended wallet available in the market for safe neo coin storage. It is designed exclusively for beginners since it is an easily – usable wallet. It comes under the category of desktop wallets and is usually lightweight in nature.
It was first launched by the city of zion. It protects the coins from theft-related issues since it does not hold any details about the private keys. It is highly compatible with operating systems (OS) like MAC, WINDOWS, and LINUX.
A great advantage of storing coins in NEON wallets is that the users can be able to claim their Gas easily.
The following are the various functions performed by NEON wallets to NEO and Gas:
Coin storage
Transfer or exchange of coins (sending and receiving coins).
It is one of the highly safe and advanced wallet types. CLI is nothing but an abbreviation of the command line, which thereby indicates the command prompt operation of the wallet. It permits its users to claim their free Gas. It is compatible with operating systems like Linux and Windows.
It is one of the official NEO wallets for Neo storage. The users of this platform are having the authority to hold and access their private keys. It can be operated in an offline mode. It is not a user – friendly wallet, but it is highly safe to use. It really takes some time to use it, since it requires complete synchronization of the NEO blockchain. It is compatible with Windows 7 SP1.
It facilitates the storage of NEO coins in mobile devices. It is responsible for the transfer (send and receive) and storage of NEO and Gas. Its application lets the users to claim their Gas.
At the initial stage, it has shown some errors, but it is now working perfectly without any sort of error. It provides safety, thereby not allowing the storage of private keys across the servers. It is highly compatible with android devices.
It is a web-based wallet but can be operated in an offline mode. The browsers like Edge and Chrome are highly supporting these kinds of wallets.
It is quite comfortable for beginners since its interface is in a user – friendly manner.
It offers high security because of its offline operation. It does not store anything on the geo tracker servers, though it is an online wallet.
Functions performed by Neotracker wallets:
NEO coin storage
Coin transfer (sending or receiving coins)
It is the one among the wallets for the storage of NEO coins. It is the same as that of the NEO tracker wallet and it facilitates the transfer and storage of NEO currencies. It also has the facility to claim free Gas.
It avoids hacking issues since it does not hold any details on the servers.
It facilitates the long – term storage of NEO coins. It is designed as a piece of paper holding private and public addresses. It stimulates offline storage, thereby eliminating all the theft issues. This wallet does not allow the users to claim their Gas.
It is a mobile-based wallet available for both iOS and Android devices. It has an attractive user-friendly interface which makes user's Neo coins convenient and easier to operate. O3 Mobile Wallet was developed exclusively for Neo coins and offers real-time monitoring of the user's portfolio.
As we discussed best NEO wallets in this article. Thus as a whole, the best and highly recommended wallet for NEO storage is the Hardwarenwallet, NEO tracker, or NEON wallet.