In general, what do we understand by the word Shapeshift? In simple language, it means to undergo a noticeable change. Similarly in the digital world Shapeshift is a new platform that is giving an opportunity to the individuals in the field of crypto coins with the source of internet and electronic gadgets. It has played a major role in the infrastructure of Bitcoin and other cryptocurrencies.
In this world of Bitcoin, every single individual is familiar with the service that Shapeshift provides. This company does not believe in collecting personal information from their customers. They believe in the free exchange of crypto-currency without consuming any personal funds for the company.
This company ShapeShift first came into existence in the year 2013. Within two years it found its place on the iOS platform, in the year 2015. In this year this company flourished itself to about 40 different electronic currencies.
Here is a very interesting fact to know about. If a customer is willing to reuse their deposit address to do the same type of transaction then they can do it. Come let's find out how.
The individual can only reuse his address while doing a very "quick transaction". But the individual cannot reuse their address during "precise transaction".
They must turn ON the "Reusable Address "option. This is important if someone does not turn this on their address won't be reusable.
Start transaction: Now the question lies, what do you mean by "quick transaction" and "precise transaction?"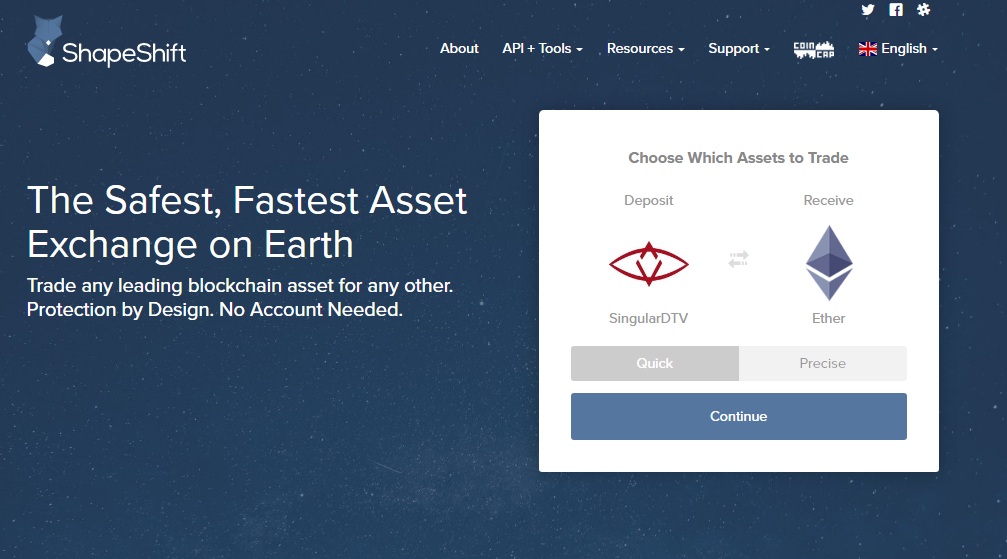 Refund Address Option
The thing which I like the most while comparing to its competitor "Changelly – Instant Coin Exchange" is that ShapeShift will ask you about refund address while making a transaction. In case of any failure, you will get your coin back to that address.
Let's start with Quick Transaction:
It is a platform where an individual inputs the receiving address and the Shapeshift gives the deposit address in return. In this process, the individual does not have to inform about the certain amount they want but they can deposit whatever they please to. But something they have to remember i.e. they must remain between the minimum and maximum limits of the deposit rules.
Now let's understand the term Precise Transaction
It is a platform where the individuals have to tell Shapeshifts about their deposit in advance. This helps the customers as well as the Shapeshifts to be clear in the ground of transaction. Shapeshifts inform their customers about the coins they will receive with the amount deposited by them beforehand. This also helps in proving a better rate to their customer with a maximum amount of deposit.
How to Buy Altcoin Instantly?
Select the source coin and destination coin in the form available on the homepage. Click "Continue".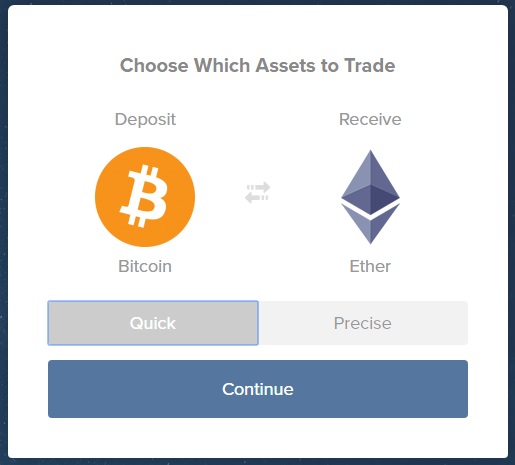 Enter the destination coin wallet address, refund source coin address and accept terms. Click "Start Transaction".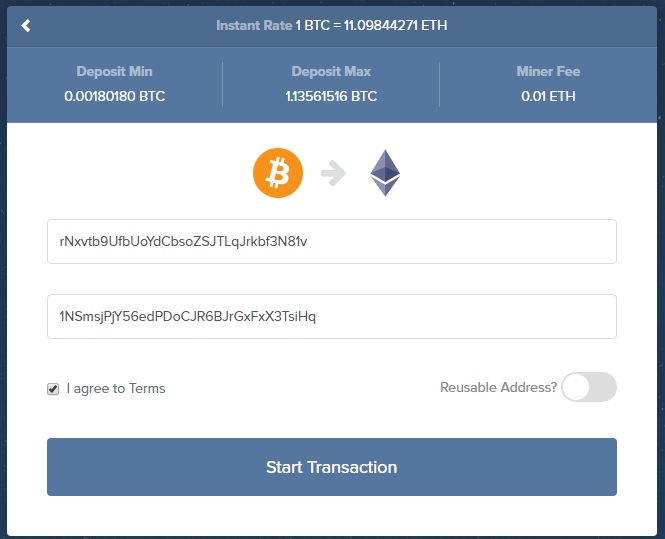 Send your source coin to the address appearing in the next window and wait for the completion of the transaction. that's it!!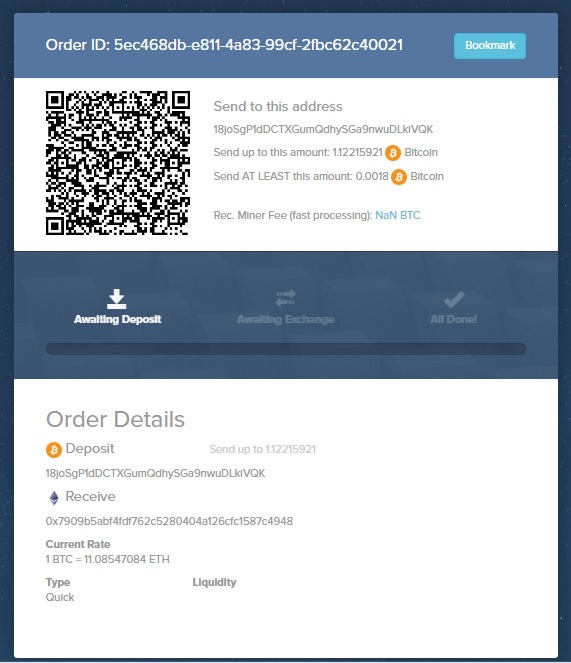 Holiday and shopping:
They are the two words that energies every individual. Yes, Shapeshift also provides every individual with this opportunity. Must you have heard about OpenBazaar? If not then let me tell you. It's a platform where an individual can buy or sell anything freely. Anything can be sold at zero fees. They give you every single opportunity one wish for, live no transaction or monthly fees, they provide live chat with customers and so on. Shapeshift have now collaborated with OpenBazaar. It is giving the customers an opportunity to connect and transact through digital currency.
Black Friday deals:
It is that time of the year when you get excited about shopping stuff from your favourite stores with the best deals. But if unfortunately due to some reason u miss your deal, don't worry because now Shapeshift is here to make you happy and feel special.
Why use Shapeshift?
They do not believe in custodial:
They do not believe in holding back of coin as deposits. They exchange currency in a unique way. When an individual is given the deposited address they are asked for the receiving address. Once the funds are sent by the customers into the wallet through the deposit address within a certain period of time they sent back the currency to receiving address. This is done to protect the system from hacking or stealing money.
No account needed:
They free their customer from creating an account. Holding on to an account is not safe and can lead to hacking or stealing. No personal details of customers attain them because this information is not important in exchange for currency. According to them protecting the individuals are their first and the foremost priority.
Speedy service:
Like we have discussed above, like other company, we do not believe in creating an account. Similarly, we do not believe in another form of stages such as filling up online forms, waiting to be crossed check and approve then place an order for the currency and lastly withdrawal of the amount. We believe in a quick exchange of funds.
So now to conclude one must remember that Shapeshift is one of the best company. It values your money and your time. They are also provided with the best customers that will guide you through your way.
Hope this ShapeShift review will be helpful for you. In case you wanna share your experience or have any suggestion, please leave a message to us in the comment section below.