4 Best Crypto Exchanges in Russia (Ruble) | 2020
Buying and trading cryptocurrency (Bitcoin or Altcoin) can be tricky if you are in Russia. Bitcoin has grown its popularity over time, but every country has its own set of rules and regulations. Russia has been very particular in banning Bitcoin and putting regulations into trading of cryptocurrencies. Although cryptocurrencies were legitimized in 2016, this year there has been a sudden change. However, the crypto market has come up with a solution. You can now trade Bitcoin without actually owning them.
The system is called contracts for difference or CFD. There is no backup or downloading needed and the system is quite secure. Apart from that, CFD is perfect for the volatile nature of bitcoins.  In the previous article, we published a detailed article on Best Cryptocurrency Exchange In The World.  In this article, we will discuss a few best exchanges to buy bitcoin in Russia.
Exchange To Buy Bitcoin in Russia
Buying Bitcoins through brokers means that the Bitcoins are not actually transferred to your wallet, but you are trading on the volatility and speculating the price difference. You can also buy Bitcoins at a Bitcoin exchange, but for that, you need to have a wallet that supports the exchange. Let us now look into some of the best Bitcoin exchanges in Russia:
LocalBitcoins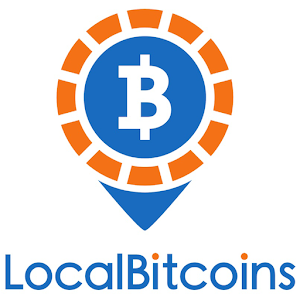 LocalBitcoins is a peer-to-peer Bitcoin exchange platform. LocalBitcoins have escrow accounts and users get multiple payment methods to trade in the platform. It is, in fact, one of the oldest bitcoin exchanges and is trusted by all. LocalBitcoins is available almost in all major countries and cities except Germany and New York.
Features:
Limitless buying and selling of bitcoins.
LocalBitcoins does not require your ID verification for buying bitcoins.
There is a wide number of payment methods. Speed of transaction depends on the payment methods.
You can also avail the in-person trades for faster and easier transactions.
Changelly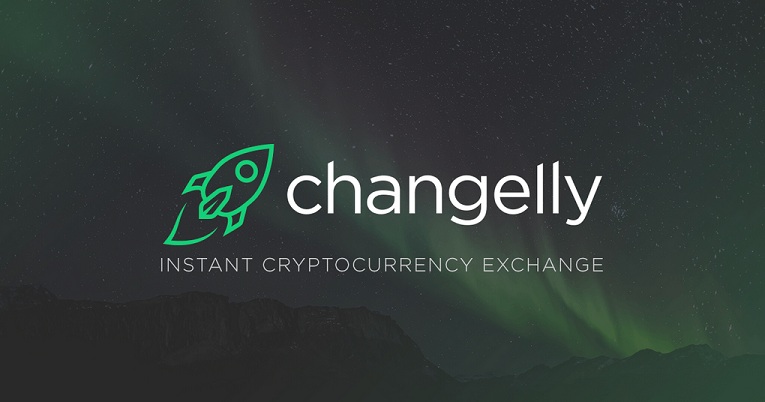 Changelly is another trusted Bitcoin exchange platform that accepts more than 140 cryptocurrencies. Safe and fast, this exchange market ensures quick and easy transactions and the exchange fees are relatively fair. Changelly also offers some of the best rates available in the market.
Features:
The mobile app can be easily downloaded from Google Play Store and you can track your transactions.
You can also join the affiliate programs of Changelly. You can earn through placing the affiliate link to your social media account, blogs, or websites and earn 50% of every transaction done through the link you share.
Transaction fees are very low of about 0.5% of the final amount.
Paxful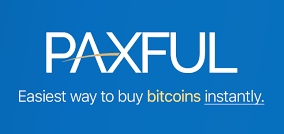 Paxful is one of the best Bitcoin trading exchanges and offers more than 300 payment methods to buy and sell bitcoins including debit/credit cards, PayPal, Western Union, bank transfer, Gift cards and many more. The P2P exchange place will allow instant money transfer from your bank account to the Bitcoin money vendor.
You can buy Bitcoins here through cash and do not need a bank account. You can deposit the bitcoins into the vendor's account and immediately they will transfer bitcoins to your account.
Features:
Paxful allows you to buy bitcoins with cash.
Instant exchange of crypto coins for bitcoins.
Sign up and pay vendors directly from your account.
Paxful supports live chat with sellers.
Highly secure platform. It has a 2FA verification process with escrow accounts. All the seller's accounts are verified. After completion of transactions bitcoins will be transferred directly into your wallet.
High-income opportunity for vendors.
You can earn passive income through the affiliate programs of Paxful.
A great platform for vendors and sellers to build their reputation.
The Paxful wallet is completely free.
Matbea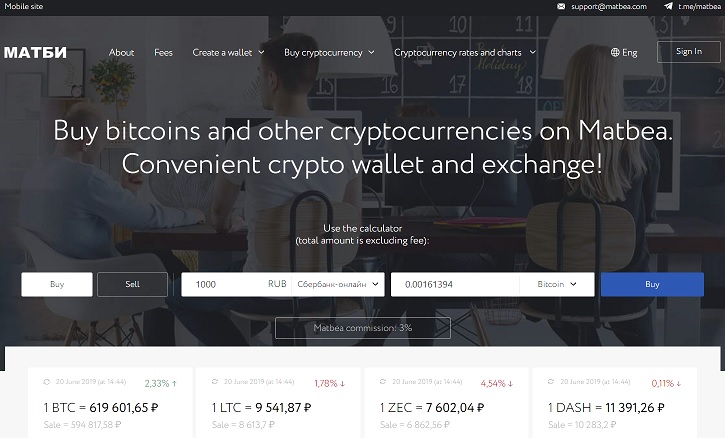 Matbea is a Russia-based cryptocurrency exchange. Matbea is operating since 2014 and has grown into a very reliable Bitcoin exchange platform. The platform offers multiple depositing and withdrawing methods for funds from your personal account. Matbea offers a cryptocurrency wallet as well as an exchange where you can also buy Bitcoin, Litecoin, Zcash and Dash as of now.
Matbea offers an affiliate program through which you can actually earn by inviting friends and families and through referrals. You can earn a percentage of the purchases they make through Bitcoins, Litecoins, Dash, and Zcash.
Features:
It offers a three-factor authentication process namely, SMS-code, email-code, and PIN-code. Even if a virus or malware has infiltrated the wallet or your mobile phone, it cannot read the SMS, email, or PIN code. You can choose any one of the security features.
Matbea charges minimal commission fees.
The platform is lightning fast.
24/7 customer support.
The platform is easy and convenient even for first-timers.