Keycard Wallet – Open Source Crypto Hardware Wallet (Pre-order Now)
Status, a mobile browser app firm has recently launched its new smart card hardware wallet named as Keycard. The open source HD BIP-32 wallet is compatible with both mobile and desktop wallets. The wallet can be used as a modern-day debit card and the interface supports all your crypto transactions.
The API guarantees the confidentiality of the user and generates multiple key functions.
Keycard Wallet Review: Key features of Keycard Wallet
Provides an offline cold storage
All your private keys are securely stored offline in Keycard wallet. It is impossible to steal the private keys even if your wallet gets lost.
Contactless
Keycard comes with NFC and ISO7816 features. You can now just sign in and verify all your transactions securely by just the keycard app on your mobile device. It is, in fact, an added layer of security that comes with a unique PIN code.
Supports multiple currencies
It supports a wide range of currencies including Ethereum, Bitcoin, Bitcoin Cash, Litecoin, Ripple, ERC20 coins, and all coins based on ECDSA signature algorithm.
Everyday use Like a Crypto Debitcard
The Keycard Wallet is just like your cryptocurrency debit card that can be used for your everyday transactions.
Opensource API
The open-source API will allow developers to launch their own Apps or URL just with a tap of the keycard on their Android phone. The open API helps you to integrate your apps with Android and desktop wallets and even POS systems.
Program your own Keycard
You can now program your own Keycard wallet according to your needs while launching your own apps.
Java-based API applicable for desktops
The Keypad wallet can be used in any desktop with USB Smartcard Reader. It comes with a Java-based API that works both on desktops and Android phones. For desktops, it uses javax.smartcardio interface, which is compatible with any USB reader.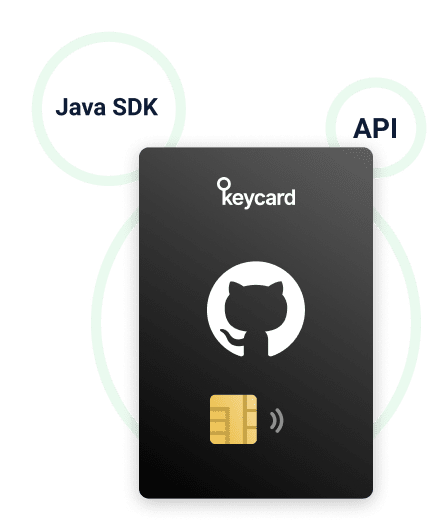 Inexpensive
The Keypad wallet is cheap and versatile just like any other debit or credit card. It is simple to use and comes with an easy-to-use interface. Currently it is available free of cost for the developers for testing purpose. Later estimated cost of the wallet is approx $30 only.