NFTs are non-fungible cryptographic assets or digital assets that run on a blockchain network like Ethereum to create a digital certificate of ownership or royalty to a particular asset like paintings, artwork, digital real estate, gaming, trading cards, videos, music, entertainment, and other tangible assets. The main idea of NFT is that the ownership of an asset is unique and cannot be replicated or exchanged. 
How do NFTs work?
NFTs like bitcoins are completely decentralized and can be bought, sold, or minted without any market intervention. The transactions are completely encrypted and your assets will be safe and secure. There are many blockchains and supportive platforms to build and launch NFTs like Ethereum, Binance, Tezos, etc. However, each blockchain network has its own supportive wallets where you can store your NFT tokens. 
Recommended: List of Smart Contract Platforms To Launch Your NFT Token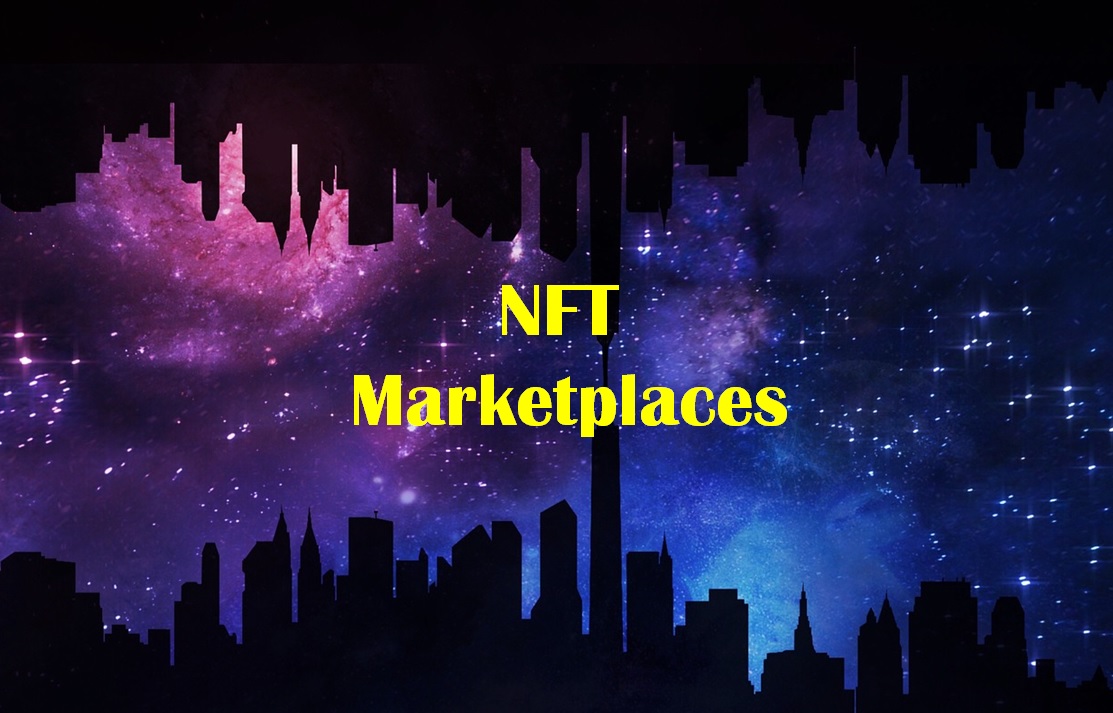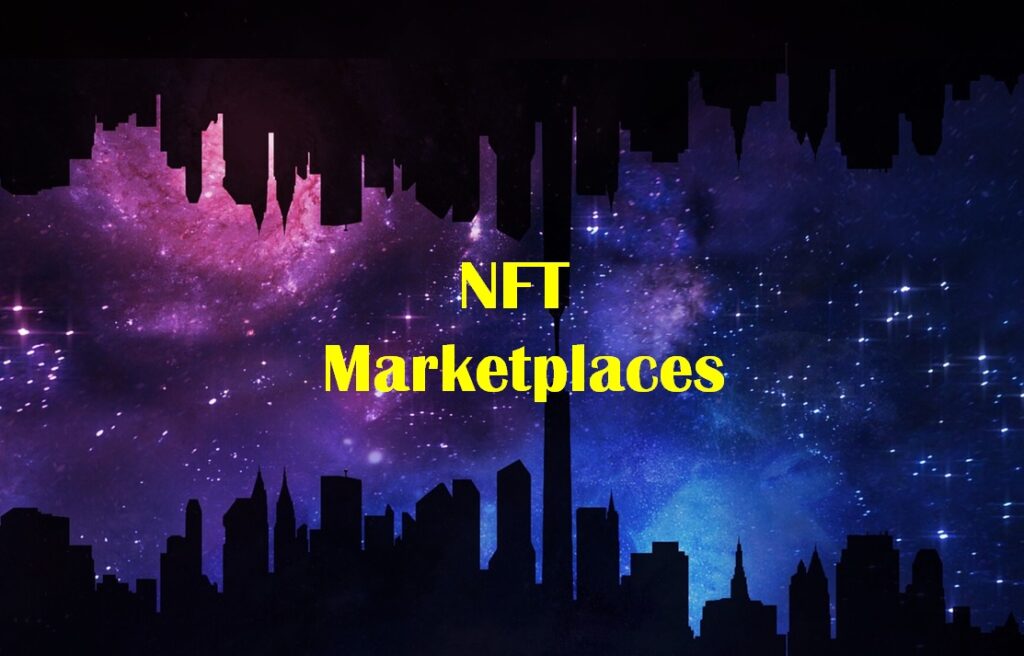 9 Popular NFT Marketplaces
So, where can we buy NFTs? Here we have enlisted the top 9 NFT marketplaces where you can buy or sell NFTs.
OpenSea is an NFT marketplace that runs on the Ethereum blockchain network. It is a smart contract P2P marketplace for NFT tokens. At OpenSea, you can trade, buy and sell digital art, collectibles, sports, gaming items, utilities, and other digital products through NFTs. To operate, you need a supportive mobile wallet like the Coinbase wallet or a web-based wallet like MetaMask. The platform is truly decentralized and is safe for transactions. Currently, OpenSea is one of the largest operating NFT marketplaces that offer a wide range of products and at the best prices in the market.
SuperRare is another incredible NFT platform for artists and creative artwork. Powered by Ethereum, the NFT-trading platform connects thousands of artists and collectors. Artists can bid their artwork in auctions. All transactions are verified and legit. SuperRare believes in the idea of "social collecting", whereby artists and other collectors who share a common passion can socially interact and buy an artwork. Apart from that, the platform showcases the top weekly artists. Artists can earn a commission of 85% on their first sale and after that 3% on the resale value of the products as royalties. SuperRare is a secure platform and all artists can join only after proper verification. All transactions are based on smart contracts and to operate on the platform, you need to connect to the MetaMask wallet. 
Nifty is another NFT platform for buying and selling digital art and collectibles. Nifty was launched by Gemini LLC, a New York-based company. Nifty had recently launched the Nifty Gateway 2.0. It is a step ahead of the older version. Nifty has already become quite popular among famous sports stars and veteran artists who sell their collectibles and art pieces on the platform. To deposit NFTs, you need to connect to Omnibus Nifty wallet through MetaMask. On every sale, Nifty charges 5% commission for fees and taxation and another 30% for transaction fees. Artists can earn a royalty of 10% on all secondary sales. You can link your bank account to your Nifty wallet and withdraw up to $5000 per week. 
The Foundation network came into operation in 2020 and is built on the Ethereum network. The NFT marketplace is built exclusively for trading digital artwork. Service fees are 15% at Foundation and ETH is the only acceptable coin for trading. To operate, you need to connect an ETH wallet like MetaMask with the Foundation platform. Artists earn a royalty of 10% on secondary sales. 
VIV3 NFT marketplace was launched in January 2021. The authentic platform is based on the FLOW ecosystem and is used to trade, buy, and sell digital artifacts, trading cards, collectibles, etc. By far, the FLOW smart contract platform has been used to mint more than 115 artifacts from well-known artists worldwide. A percentage of the service fees are collected from the buyers and are part of the sales prices. Artists can earn up to 87.5% of the sales price and after that 10% of the secondary sales as royalties. At VIV3, initial gallery fees are 12.50%. You need to hold FLOW tokens in order to operate in the marketplace.
Read: Best Tezos NFT Marketplace
Built on Binance Smart Chain, the platform is a DeFi NFT marketplace for NFTs. On 24th April, the platform has recently announced its partnership with SafeNFT campaign that introduces the SafePal wallet for storing your cryptocurrencies in the NFT platform. SafePal is a hardware and a software wallet built on the Binance platform and at present is operating in more than 120 countries with over 200,000 users worldwide. You can trade with SFP tokens, the official token of the platform. The campaign will last till 30th April and lucky winners can win a SafePal S1 hardware wallet. All transactions can be done only through the SafePal wallet.
he Axie Infinity is a gameplay NFT marketplace. The platform works on the Ethereum blockchain and has interesting animated gaming characters called "Axie". The marketplace is connected to the MetaMask wallet. To participate, you need to deposit your Ether tokens to your wallet that is linked to your Axie Loom account. At present, you cannot deposit funds directly from the exchange to your Axie account. It can be done only through the MetaMask wallet. 
Rarible is a fully decentralized community-based open NFT marketplace that emphasizes a trust-based community for both buyers and sellers. The yellow tick-mark next to the profile info suggests that the account has been verified. The Rarible marketplace has hit a significant benchmark turning around $29 million trading volume in 2021. In 2020, Rarible launched $RARI, the official token of the platform. The marketplace has already earned a lot of reputation for timely service, 24/7 customer support, great technical team, and state-of-the-art technology.
Built on the HIVE blockchain network, NFT Showroom is one of a kind. It is feeless and is mostly used for digital art collectibles. The marketplace charges a 10% commission of the sale price from its buyers. All trades are done in HIVE native tokens. The platform has a simple interface with a beautiful layout, instant email notifications, with more than 1000 artists showcasing their artwork.