EOS has attracted a great deal of attention in the crypto market because of its unique characteristics. This crypto may have the potential to maximize long-term profit. EOS is one of the most promising cryptos in the industry. It is the native crypto of the EOS blockchain platform. The blockchain platform is used to develop, host, and run applications. The EOS blockchain is an open-source network. It allows developers to build applications for almost any industry.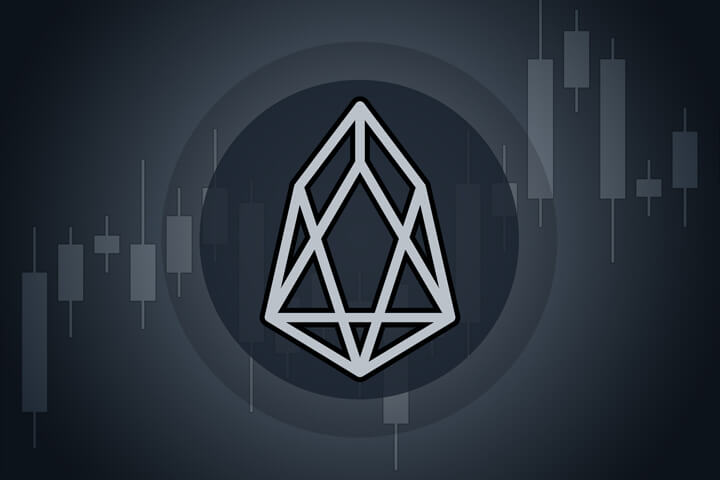 EOS Crypto Overview
EOS was developed by Block. One and launched in 2017. The project is now contesting with most other popular blockchain platforms in the industry. The major features of EOS:
Better user experience
Improved scalability
DPoS (delegate proof-of-stack) protocols
Zero transaction fees
Up to 60,000 transactions for every second
Increased speed of execution
The EOS blockchain uses the DPoS model different from normal proof-of-stack. It performs block verification on the nodes of the network. This model offers a quicker and more efficient transaction solution than most other normal models. EOS platform focuses on each transaction, not the whole state of the blockchain. The EOS node validates a series of events so that the state of the network can remain pure. Because of that, the network can process more than 60,000 transactions per second without paying any extra fees. It improves usability for everyone involved. It also provides governance for business and chain maintenance. EOS on-chain governance allows token holders to vote for Block Producers (BP) and various upgrades to protocols. EOS investors can also benefit from the Block Rewards Program. EOS's features allow you to make good use of your valuable funds without facing privacy issues. Privacy protection and transparency are the hallmarks of EOS. It is also attracting a lot of attention and will continue due to its transaction speed and fast authentication process.
Decentralized App (DApp) On EOS
Nowadays, many crypto projects are focusing on specific features and uses. And, EOS aims to focus on offering a more solid and powerful infrastructure for DApps. DApp is a popular digital application that runs on blockchain networks. It provides financial services using cryptocurrencies. With improved scalability, EOS can accommodate thousands of DApps in the network. There are many DApps in categories, such as finance, games, and collectors. EOS is also an operating system for smart contracts and is known for its user-friendly infrastructure. It seeks to give more flexibility and performance than other networks. Many investors believe EOS will provide decentralized enterprise solutions. It can significantly improve productivity.
EOS Historical Price
In 2017, EOS started its journey at $2.24 and had remained in the range of $0.50 to $ 2.86 since November. However, it began its ascending journey in December 2017, reaching $11.57. We saw a new high at $ 18.79 in January 2018. After seeing the bearish market for a couple of months, it gained its all-time high at $ 21.27 in April 2018. In late 2018, EOS began its retreat journey, ending at $ 1.73 per token. EOS was trading at $2.65 before the pandemic was so close, and the news was widespread. However, EOS picked its pace at the start of 2021, rising from $2.51 to $14.22. Currently, EOSUSD is trading at $3.37 and eos to aud at $4.70 (at the time of writing). This crypto has grown tremendously in the last 12 months. Given its current momentum, it may continue to grow exponentially over the next few years. EOS remains in the top 50 cryptocurrencies in the world by market capitalization. All well-known exchanges, such as Binance, Coinbase, and timex.io, offer EOS crypto on their platforms. You can also trade EOS directly with other cryptocurrencies and fiat currencies, such as USD, EUR, and AUD.
Conclusion
The crypto market is volatile. However, some major factors of EOS play a vital role in long-term investment. The developer of EOS is claiming to give transparency and protect the privacy of users. It could lead the crypto users in the industry. With the steady rise of prices, EOS may not beat the top-performing cryptocurrency. But experienced investors learned to wait and look for the future potential of this crypto.