Tezos Baking And Delegation: All You Should Know About
Launched on June 30 2018,Tezos is a decentralized blockchain platform that works on delegated proof of stake consensus (dPOS) mechanism.dPOS provides more scalability and security to the medium and its stakeholders.
It's on-chain governance mechanism allows stakeholders to hold control over the platform and vote on amendments. The generic network protocol allows it to be flexible and compatible with changes as the project matures over time.
The source code is based on OCaml programming language which is flexible and functional at the same time.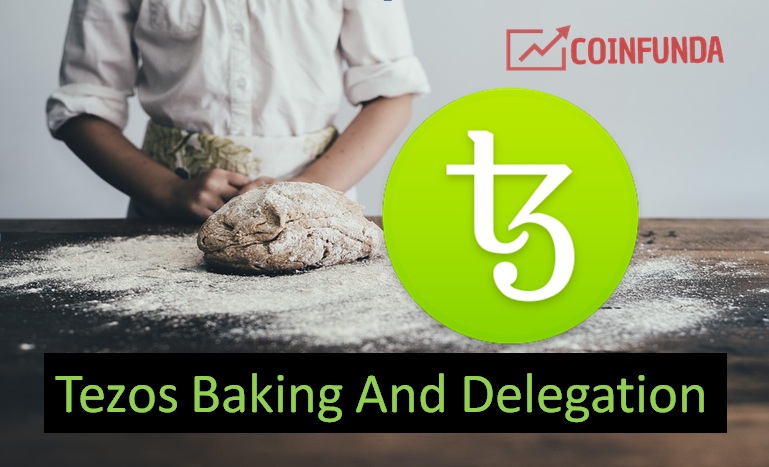 Tezos Baking: The Concept
Tezos baking is actually the staking process of stakeholders. It is the process of signing and appending a new block in the Tezos network.
Like mining here stakeholders will be rewarded for taking part in the baking process with Tezos tokens and it depends on the amount you bake or delegate. Your baking power depends directly on the amount of Tezos tokens you hold.
Tezos Accounts
There are two account holders in the Tezos account, but only one can take part in the baking process.
Implicit account holders can take part in the baking process. For doing so, they need to be registered as an authorized delegate. They can delegate for their own accounts as well as proxy for other account holders who wants to delegate them for the baking process.
Originated account holders cannot take part in the baking process. Instead, they assign an implicit account holder to delegate on their behalf. Originate account holders hold a "manager key" and assign a "delegate key" to the one who is representing them. The delegators then take part in the baking process. Delegates can be changed but only after a few cycles. A particular cycle consists of 4,096 blocks.
Eligibility for the baking process
In order to bake or endorse in the Tezos platform, a baker needs to have a security deposit of 512 XTZ to bake a block and 64 XTZ to endorse a block.
As the baking process initiates the security deposit of the delegate is transferred to another account where it is locked for a preserved number of cycles. After the completion of the preserved cycles, the funds are automatically transferred to the delegate's main account along with the rewards.
A delegate who can bake and endorse on their own are called active delegates and passive delegates are not permitted to do so.
A delegate again, can become passive if he fails to bake or endorse a block within the first 5 cycles or there is no change in their security deposit account.
Small token holders can however bake or endorse their security deposits once in every 2 cycles in order to avoid be tagged as a passive delegate.
A baker receives 16 XTZ for each block baked along with transaction fees.
Delegation services
There are numerous delegation services available in the market who charge a fee for their service. If you give your baking rights then your rewards would automatically go to the delegation service provider.
How to bake from your hardware wallet?
Hardware wallets are like USB devices that stores your private keys securely while being offline. If you delegate through your hardware wallet you can take part in the baking process while being offline and without the risk of being hacked in the process.
Your wallet is completely secured and so is your account deposit. Here you just need to send your delegation rights instead of sending actual Tez coins. In case you are not into hardware wallets you can still bake xtz through web wallets like "Tezbox".
Endorsements
A baker can endorse a block if they possess large number of rolls. A roll consists of 10,000 XTZ either delegated to them by originated accounts or are owned by themselves. The more rolls you own, the more chances you have to be chosen as a prospective endorser.
Endorses verifies that a block is baked correctly and they receive XTZ coins as rewards. A total of 32 delegates are needed to endorse a given block.