Opolo Cosmos Review – Next-Generation Hardware Wallet
If you will closely look at the number of Crypto owners right now – round the globe -, one thing will be crystal clear to you: it has come to take root. According to a recent report, there are more than a hundred million Crypto users worldwide and this count is multiplying day by day. Well, that's quite a great deal of people. The most interesting part: GenZ is becoming inclined towards Cryptocurrency too. As it is clearly exuded by its name, a Cryptocurrency wallet is a modern, more specifically a digital, version of your typical wallet. Without these, you cannot trade your Cryptocurrencies.
These wallets come in various types. Furthermore, every kind of wallet has its own assets and liabilities. With the insanely high number of hackers out there, you need a wallet that won't make you dread pins and needles. Got worked up? No problem, we got you covered! We have come up with a cutting-edge product that will eliminate your concerns and would ensure the maximum safety of your assets. Today, we will be reviewing the brand new OPOLO Cryptocurrency Hardware Wallet.
Recommended: 25+ Best Bitcoin Hardware Wallets [Mega List 2021]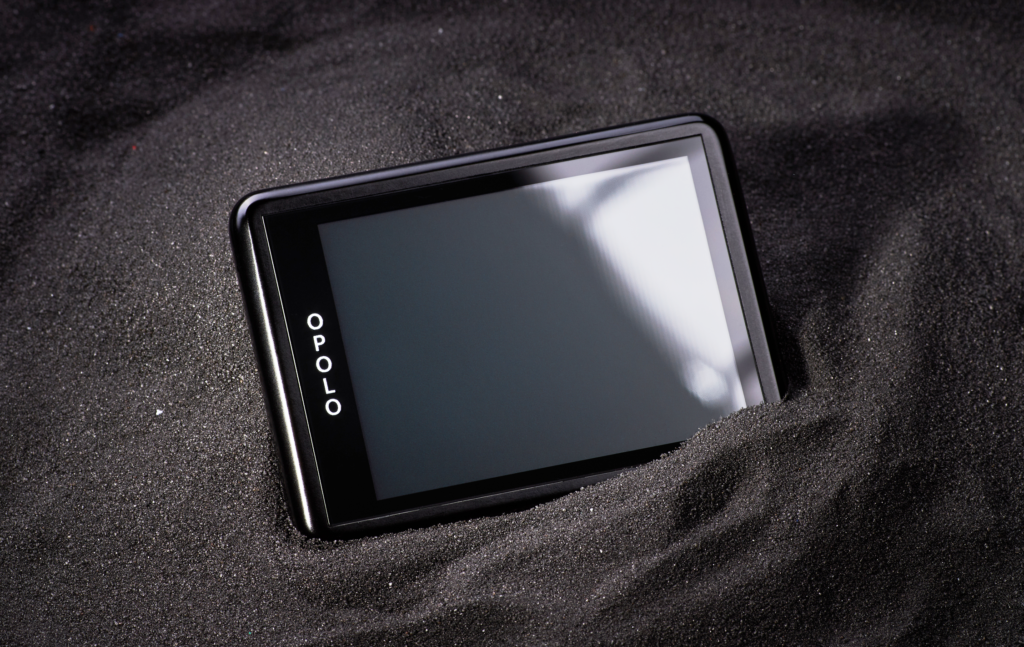 OPOLO Cosmos – Your One-Stop Solution
Being brand new in the industry doesn't make it any less. In fact, innovation always comes as a whole new concept. OPOLO Cosmos is an amalgamation of invincibility, excellent performance, and adaptability. To put it succinctly, it is your one-stop solution for all of your day-to-day Crypto transactions.
What Makes OPOLO COSMOS Invincible?
It acts as an impregnable barrier between your funds and the attackers. Each of the key elements which add to its level of security is mentioned below.
Decoding the jargon: EAL Certification is the score given to the secure elements on the basis of their level of security. The total count is seven out of which, in general, usually these chips obtain 1-5. Conversely, OPOLO COSMOS uses a secure element – made by NXP – with a CC EAL 6+ rating. No secure chip has outclassed this level of security. Hence, it is almost impossible for a hacker to even contemplate attacking your funds. Sounds great, right?
Moreover, it's the first time that a hardware wallet – which is not even launched yet – has been audited and awarded the IoT Secure Label Certification by Digital Security, Paris. This process almost took 1.5 years to complete.
OPOLO prefers the assets' safety over anything and that is why it enables the wallet owner to select a password of a maximum of 120 characters. Lengthy passwords are baffling and almost impossible to guess. So, even if you forget your wallet somewhere and someone got its access, you don't have to worry about your coins at all. Bad news for people with a weak memory, in case you forgot your password, OPOLO would only allow you seven attempts to enter it correctly, or else your wallet would be disabled and a new device would be required to restore your account. Remember to jot down this password on the paper cards which arrive with the device.
Furthermore, the device requires its own unique password – to commence the transactions – and the application has its own login process to pass on the commands from the wallet. It's because OPOLO wallets only communicate with authentic and genuine OPOLO applications (desktop/mobile). Also, this transfer of information between these is end-to-end encrypted and occurs via USB.
For the backup of mnemonics ( also known as the recovery phase) , you will find OPOLO cards inside the box. Out of the five given cards, only three cards are needed for mnemonics backup.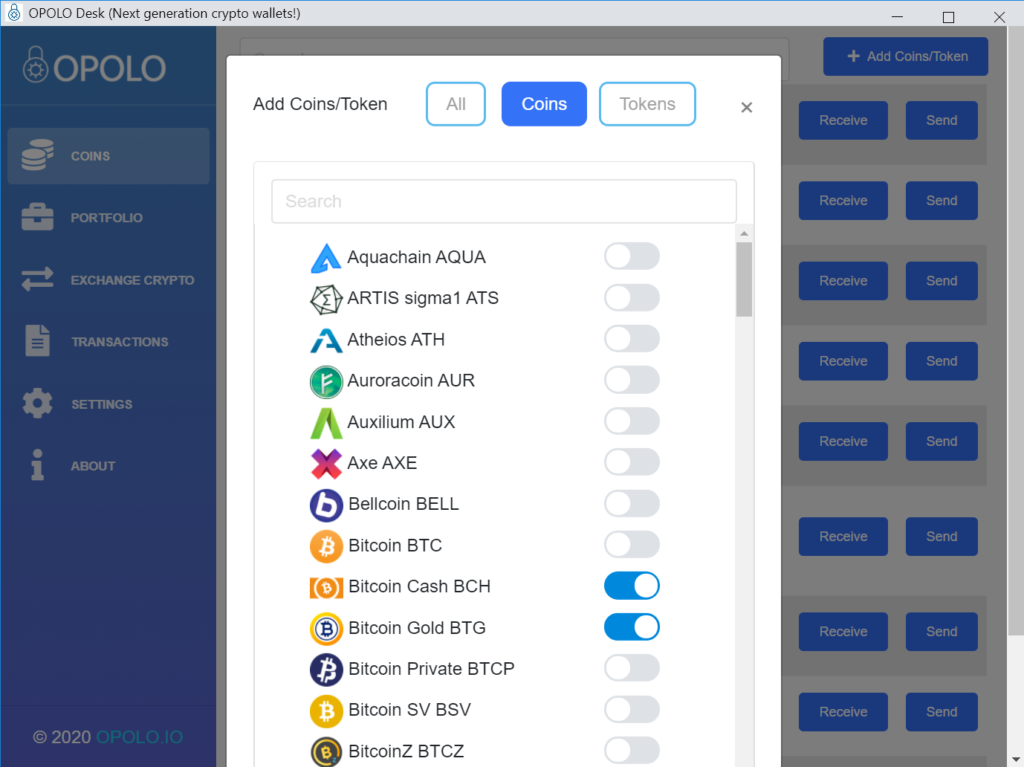 A Great User-Experience
OPOLO is a serviceable product that is definitely going to be bliss to many users' bane. It could be you too!
If you've used a few hardware wallets, you'll be pretty much aware of the struggles one has to face while operating them. Either the size is extremely small – hardly adjusting in the hands – or else the diminutive screens give a tough time to one's eyesight. Luckily, you don't have to keep up with the struggles anymore. OPOLO comes with a 3.2″ large screen which clearly displays the uncomplicated user interface. Similarly, the size of the wallet enables you to use it quite comfortably. It's also best for wanderers as you can keep it safely in your hand-carry – or even pocket – without having the fear of losing it.
Numerous Crypto owners – in fact, most of them – possess multiple coins because it's quite among their community. In this way, they face huge obstacles and risks (in the long run) because every now and then they have to install many plugins or software to trade their coins. It happens because hardware wallets generally support a whiff of coins/tokens. This compromises the wallet's security. However, OPOLO Cosmos allows you to exchange up to 120 coins and 200000 tokens and a huge flash which means plenty of more can be added subsequently. Plus, these additions could be incorporated by one single update; you don't need to invest extra money in a new wallet. This clearly shows that a great user experience and cost-effectiveness go hand in hand with OPOLO Cosmos. Speaking of the price, it is safe to say that the wallet is so worth the price. To boot, while being a boon for your state of mind, it won't disturb your budget.
In addition to that, OPOLO Cosmos allows you to exchange your coins with maximal profitability. It enables a smooth and profitable fiat to crypto exchange by means of Coinify. Likewise, it is also compatible with 1inch exchange to make sure that you receive the greatest rates for your coins. Hence it has proven to be the go-to hardware wallet for all Crypto owners around the globe.
Either its trading of coins or just a regular backup process of your data, this all can happen, in a matter of minutes, by a few clicks on OPOLO Cosmos.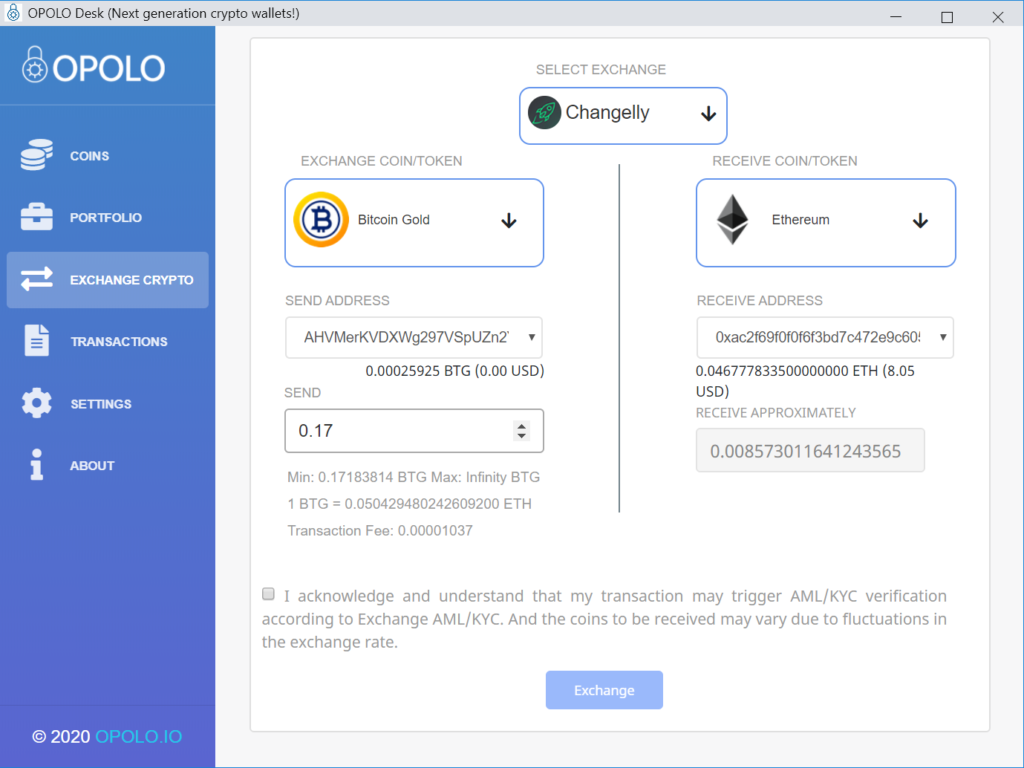 Adaptability
Last but not the least, adaptability is one of the dominant features that helps OPOLO Cosmos in standing out from the crowd.
The wallet puts the user's life at ease by reducing his workload and doing it itself. For example, as mentioned previously in this post, you do not have to take part in time-consuming tasks e.g. looking for the most suitable software/plugins and installing them on your system with the aim of continuing your proceeding.
After the wallet is unlocked it is connected via USB to the OPOLO desk application hardware application either on a phone or desktop. Here, the transaction is actually commenced. straightforward and can be understood very easily. These applications can be downloaded and operated on a multitude of devices: (1) Windows [64 bit] (2) Linux [64 bit] (3) macOS Sierra [10.10 & above].
OPOLO also offers its mobile phone application which is a blessing for many – seriously, who wants to even open a desktop when you can perform all of your duties on your phone? Unfortunately, only android phone users can benefit from the OPOLO mobile phone application at the present time. Luckily, they are planning to launch one for iPhone users, too. So let's just hold our horses at this moment!
Of one of the complementary security steps: the secure password manager. This stores your passphrases, passwords, and two-factor authentication keys for you. These passwords are not restricted to OPOLO wallet only, they could be of other websites also.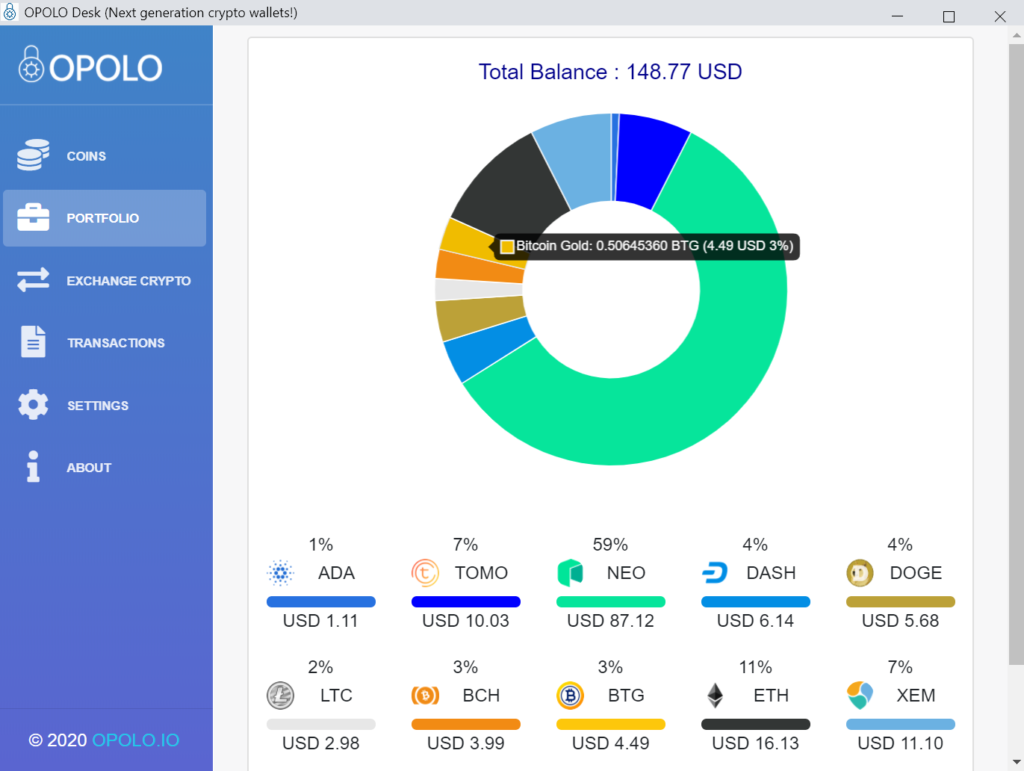 Price
What's the best part? When you can get all of these perks with an oh-so economical price. To take advantage of all of the facilities mentioned above, we would recommend you to go with the OPOLO wallet bundles. These include everything and anything you need to make the most out of a hardware wallet. Some of the accessories inclusive in these bundles are:
Paper cards: helps in remembering the password
USB cable: a prerequisite for the wallet-application communication or else the wallet won't work
OPOLO cards: required for the activation of backup sharding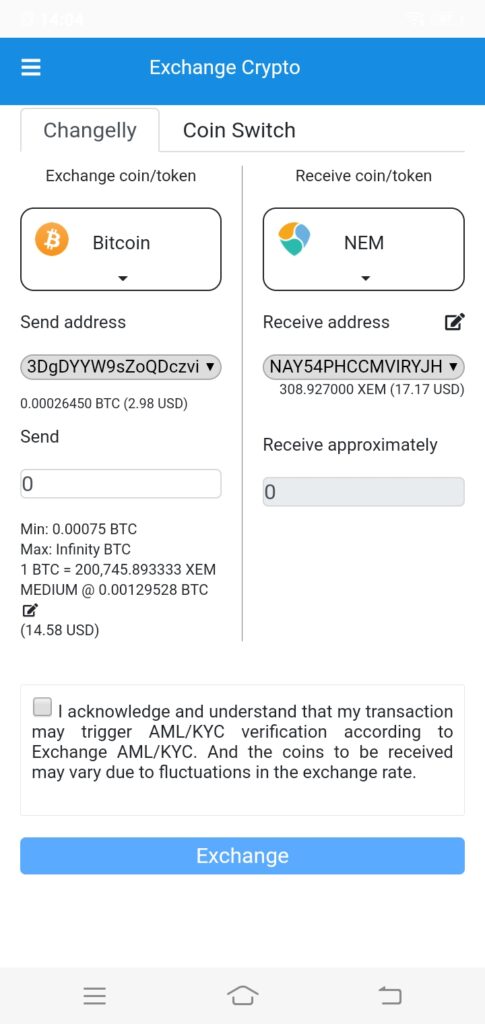 Conclusion
Usually, starters are told to begin with hot wallets ( owing to their ease of use ) with a relatively small amount of funds. That's because hardware wallets are far more technical and difficult to operate. Thanks to OPOLO, there is no need for that. You can never go wrong with a hardware wallet – especially when OPOLO Cosmos's launch is just around the corner; it's the best investment you can make before – or even after – kickstarting your journey in Cryptocurrency. Book your wallet right away for €1, and get your hands on a 51% discount.
Considering the unexampled security, top-notch user experience, and versatility, OPOLO Cosmos has the potential to become the user's first choice. That's why Forbes has included it in its "Top 10 best wallets of 2020" list. Wait are you waiting for? Head over to the company's website and reserve your device right now.
Any thoughts/queries? Let us know in the comments!
Ciao.