Comprehensive Cardano (ADA) Trading Guide : Steps To Buy Cardano
In the last couple of years, new cryptocurrencies have evolved regularly, trying to outshine the existing ones. Cardano is one of those still relatively new coins on the market that was named the "Ethereum killer" quickly after its release.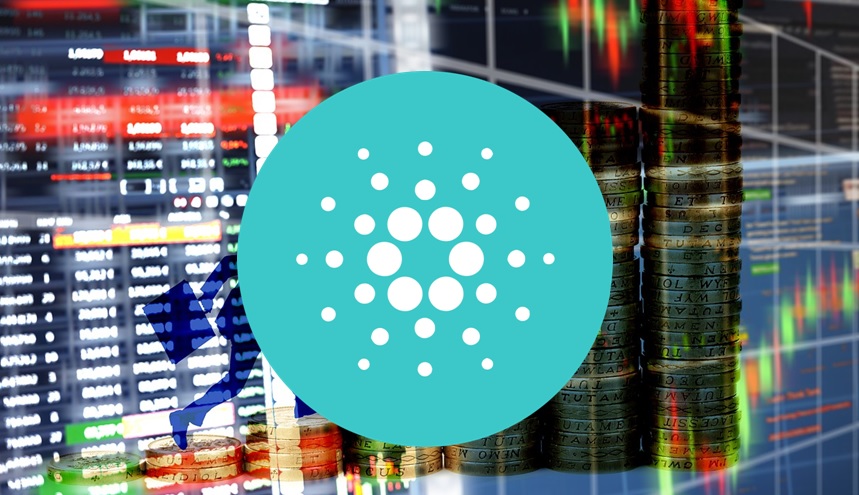 The nickname gave people the impression that Cardano might be the coin worth investing in. However, not many are familiar with its mining process or even know whether mining is possible at all. For this reason, we came up with an in-depth guide to Cardano and the way you can get your hands on it.
What Is Cardano?
Cardano is a blockchain platform featuring cryptocurrency called ADA. It is designed primarily for transferring money, but also for hosting smart contracts and running numerous decentralized applications.
As developers predict that Cardano will thrive in the future, people are getting more interested in the coin's mining process. Yet, Cardano differs from the old-school cryptocurrencies in terms of the process of obtaining the coins — it cannot be mined.
Namely, Cardano incorporates the "Proof of Stake" policy, as opposed to other cryptocurrencies that are a part of the "Proof of Work" system. This means that Cardano doesn't use hardware for mining, but uses already existing ADA coins through which it confirms transactions.
In simple terms, you have your Cardano online wallet that you can use to trade your coins just like you would trade any standard fiat currencies.
How Can I Buy Cardano?
When it comes to Cardano, the process of obtaining it is similar to buying or staking. If you carefully follow the steps below, you will learn all about buying Cardano in no time. Here's what you need to do.
Choose a Cardano Wallet
Before you buy any ADA coins, you need to make sure you have a safe virtual wallet to store them in, just like the one you use for your fiat currency. When deciding on the wallet, take into consideration that it should be reliable, compatible with more than one operating system, secure, and easy to use.
The wallets also differ in type, depending on the way you are planning to use your ADA coins. You can choose a desktop, web, or mobile wallet, along with some less popular alternatives.
Recommended: List of Best Cardano (ADA) Wallets
The best wallet approved by Cardano blockchain is Daedalus, a desktop app available for Windows, macOS, and Linux. With Daedalus, you hold your keys and are in control of everything that happens with your coins.
Another great option is Yoroi Wallet that is browser-based and praised by many Cardano owners. Along with these two top-rated wallets, Cardano offers few more and promises to expand the offer in the future.
Choose a Reliable Exchange
Once you get yourself an ADA wallet, it is time to choose a trusted ADA exchange and create an account. Choosing the right exchange is crucial, as you don't want to end up losing all your ADA coins just because some random unreliable cryptocurrency exchange has offered an amazing rate.
The well-known options that have proved to be trustworthy so far are Bittrex and Binance. However, with some of them, you won't be able to directly buy ADA coins. Binance, for example, requires trading some other cryptocurrency for ADA.
Anyway, whichever ADA exchange you choose, take some time to research it and check whether or not it can be trusted.
Fund Your Account
Step number three is about funding your account and getting ready for the trade. Most often, cryptocurrency exchanges tend to favor only deposits with other cryptocurrencies like Bitcoin or Ethereum. However, you might come across several exchanges that support wire transfers or credit card purchases.
In case the exchange of your choice strictly requires a cryptocurrency deposit and you don't own any at the moment, there is a solution. You can use some of the standard payment methods to buy BTC or ETH, and then use those coins to buy ADA.
Get You ADA Coins
Considering that you followed all the previous steps, you should now be able to log into your desired exchange account and buy your ADA coins.
The process of trading any currency or cryptocurrency for Cardano is the same as the one you go through when exchanging different fiat currencies. Before the trade, you will see the current price, change on the market, and all the other important facts you should be aware of.
Finally, always remember to transfer the ADA coins to your wallet, as that is the best way to keep them safe.