Best Cardano Wallets | Top ADA wallet List 2020
Launched in 2015, the Cardano is a smart contract cryptocurrency platform that is mainly designed to support the ADA crypto coins and allows easy and direct transfer of crypto funds among its users. In this article we will discuss about best Cardano wallets for 2019.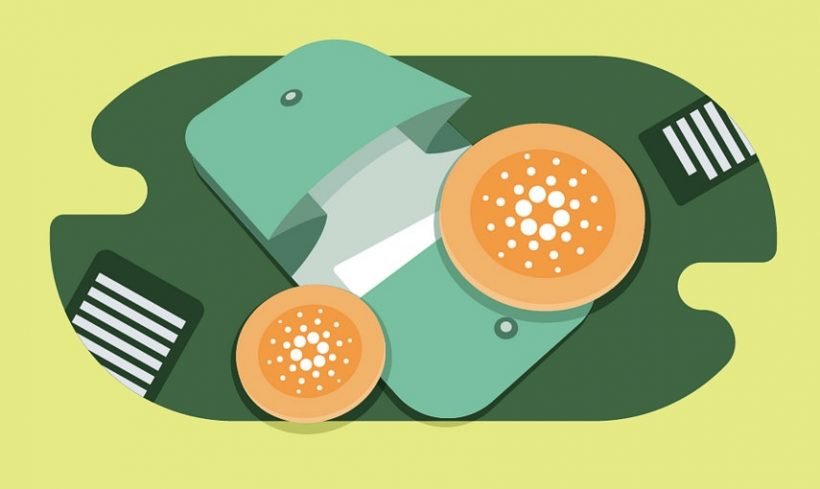 The platform is also used for functioning of several financial applications among individuals and institutions worldwide. The Cardano platform is completely decentralized eliminating it from the control of any third-party authority. The blockchain based protocol can be used in complicated applications like aerospace and banking sector as well.
Users who want to store ADA coins in their Cardano wallets should look into the below mentioned features for optimum use and selection of their wallets.
Features:
Prompt and round-the-clock customer support system.
A steady and continuous upgradation and development of the wallet paving its way for continuous development.
A simple user interface for smooth functioning.
Extensive security system for maximisation of benefits.
Best Cardano Wallets 2020
Ledger Nano S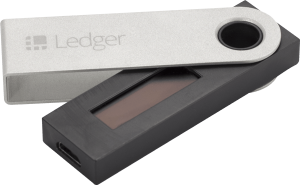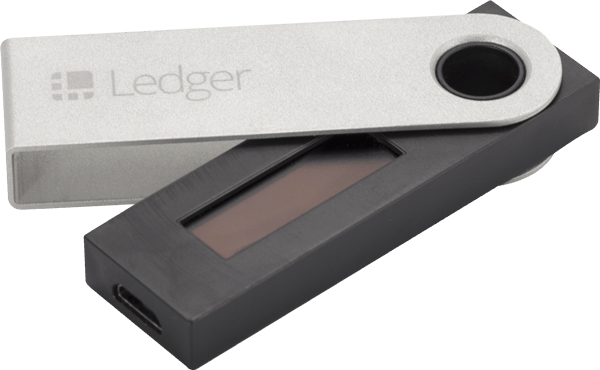 The Cardano Ledger Nano S Wallet is an upcoming wallet and is likely to be launched by the end of this year. It is a highly secure hardware wallet and provides offline storage option for its users. The wallet securely stores your private keys and is encrypted by a PIN code. The wallet supports multiple cryptocurrencies like Bitcoin, Ethereum, Litecoin and many more. There is a two-tier authentication system and OLED support as well. Link to Ledger Nano S Wallet
Daedalus Wallet
Daedalus is the official wallet of Cardano platform. It is an open source wallet and is available for Windows and MAC operating systems. It is and HD wallet (hierarchical deterministic) and in fact assumed to be one of the best wallets for ADA crypto coins. Users can quickly download and set up the wallet. The interface is quite user-friendly and users can view their transaction history as well for future reference. Here, users have full control of their private keys.
Daedalus is also claiming to allow third party developers to create applications for increased functionality in the future. Daedalus also supports Cardano paper wallet as well. However, the platform does not support any other cryptocurrencies. The wallet does not support Linux and does not have any app for its iOS and Android users. Link to Daedalus Wallet 
Infinito Wallet
The Infinito Wallet is one of the most popular Cardano wallets and are used worldwide due to its easy interface and 24-hour support system. The wallet is available for both iOS and Android users. Its unique record-keeping feature for transactions allows easy transactions among its users. Users can also record their frequently used addresses for future referrals. The wallet does not store your personal and transaction data in its servers making it a highly secured wallet. Download from Playstore
Guarda Wallet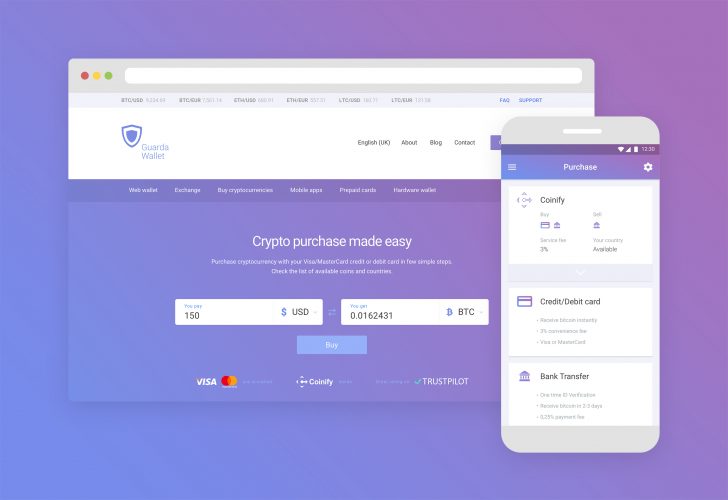 Guarda Wallet is a multi-platform, multi-asset cryptocurrency wallet offering support for Cardano ADA along with more than 40 other major blockchains and more than 10.000 of their tokens. Cardano wallets on Guarda are available for Web, Desktop, Chrome Extension and Mobile (iOS and Android). The currencies can be stored, sent, received and exchanged within the wallet rapidly and securely. All the wallets developed by Guarda are non-custodial – uses have full control over their funds and do not share their private data with anyone else.
The major perk of having an ADA wallet on Guarda is the wallet being cross-platform – you can sync all the devices for convenience and manage your funds anywhere as long as the device is connected to the Internet. Link to Guarda Wallet
Some of the key features of Cardano ADA wallets on Guarda are:
Secure backup encryption and custody-free storage policy
Built-in purchase and exchange services
Wide range of supported cryptocurrencies with new coins and tokens added constantly
24/7 customer support line with the fastest response time on the wallet market
Cross-platform operations – all the wallets are easily synced across available versions
Currency-specific features of supported coins
Additional services such as ERC20 Token Generator
Ledger Nano S integration
Atomic Cardano Wallet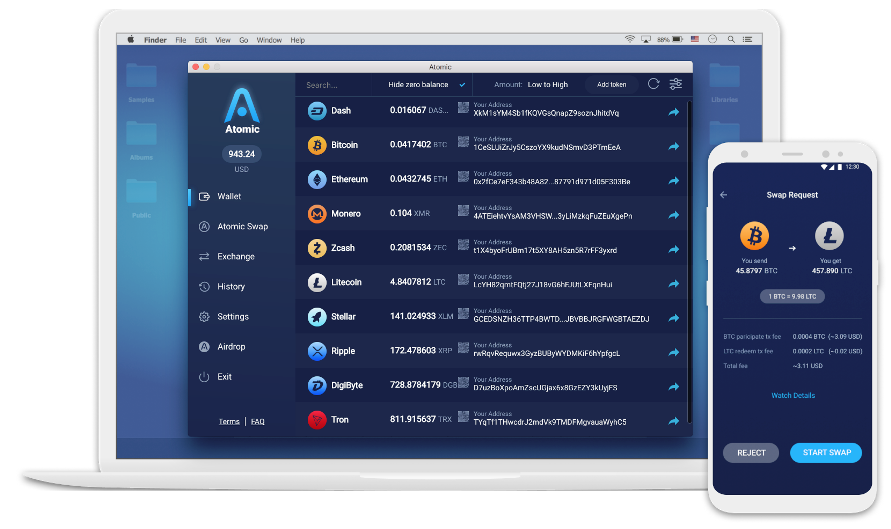 Atomic Wallet is a new multi-asset, non-custodial solution with an actively growing user base. Atomic Wallet already supports 300+ top coins and tokens that can be managed in the intuitive, user-friendly interface. The list of available assets is updated on a weekly basis, so if you didn't find your favourite coin here — you can be sure it will be added soon.
Atomic Wallet is available for all major OS: Windows, Mac and Linux. Mobile apps for Android and IOS will be released in December, 2018.
Atomic wallet supports multiple currencies, about more than 300 crypto coins so far. The wallet is perhaps the easiest one to handle and is quite secure due to its transparency and convenience. It is secured by its strong cryptography and is a custody-free wallet. It is compatible with multiple interfaces and supports Windows, Mac, Ubuntu, Debian, Fedora and desktop interfaces as well.
Apart from the intuitive UI, Atomic Wallet has offers a wide range of features, such as decentralized storage for private keys, a built-in option to buy crypto with a bank card, Atomic Swaps, instant exchange via Changelly or Shapeshift and an interface for custom tokens. What makes Atomic Wallet so unique is the support of Atomic Swaps, a relatively new decentralized exchange technology based on hash timelock contracts. Link to Atomic Wallet
Yoroi, a Light Cardano Wallet
The Yoroi is a Cardano Light Wallet. The Yoroi is a product of Emurgo and is developed by IOHK. Yoroi can be used by its users for their day-to-day transactions. The private keys are encrypted, and is security audited preventing any disclosure of content to third parties. Users can use the wallet instantly and there is no need to download the blockchain. The interface is user-friendly and is easy to use. Yoroi supports all Android and iOS users. Yoroi is an open source network and supports multiple languages. Link to Yoroi Wallet
Recommended Article Links: