The method of turning fitness apps into cryptocurrency platforms has been more popular in recent years. Move to earn apps have gained popularity among both cryptocurrency investors and fitness lovers. They offer a unique way to pursue a better lifestyle while earning some in game crypto coins. Move-to-earn games combine blockchain technology with fitness trackers and apps to encourage a more active lifestyle while simultaneously giving players the chance to win cryptocurrency.
What Is Move To Earn Game And Cryptocurrency?
You can earn cryptocurrencies in many ways and Move2Earn is a new way of earning money! It is a tokenized incentive program using the blockchain and cryptocurrency. Move2earn crypto projects are open to anyone and very easy to join. If you enjoy walking, running, hiking, cycling, etc., then you're exactly who it is for. The goal of Move to earn is to incentivize people to exercise more by rewarding them with cryptocurrency for satisfying their passion for sports and working out.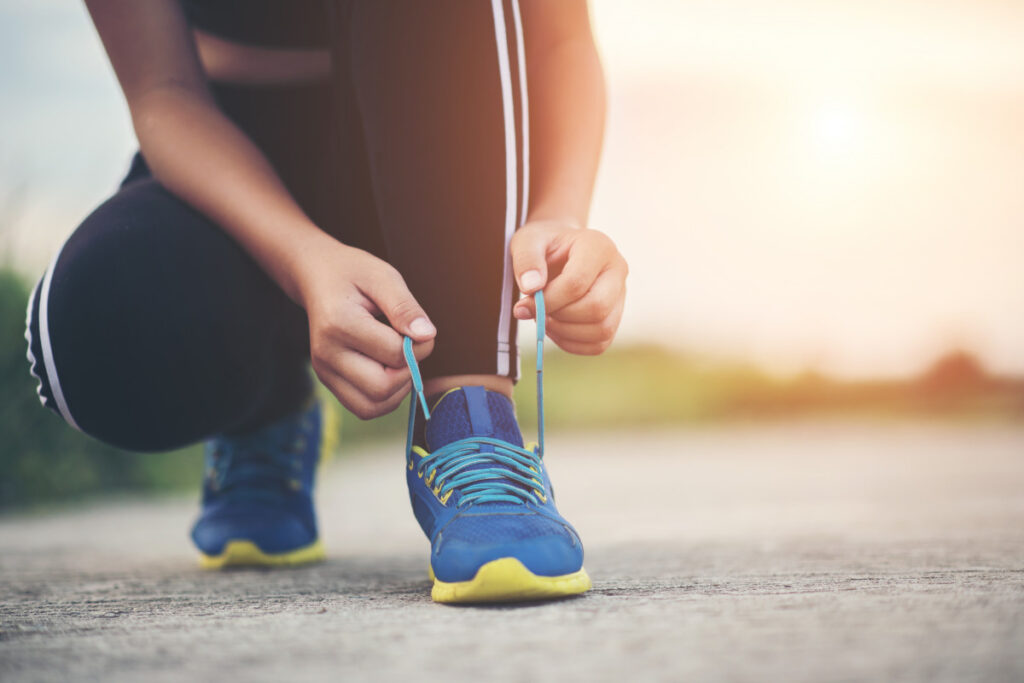 Best Move To Earn Apps and Cryptos
Are you looking for the best Move to earn App? Well, you landed in the right place. Move to Earn is a new way of rewarding players with cryptocurrency just for doing some workout. These are the games that use technology to track movement, where you can earn just by doing a normal fitness routine.
After all, what a person needs to have some rewards just for completing their daily routine tasks? Well, there are different types of Move to Earn games in this space. To reduce the hassle of choosing the best move-to-earn game, we have compiled a list of the best Move to Earn apps.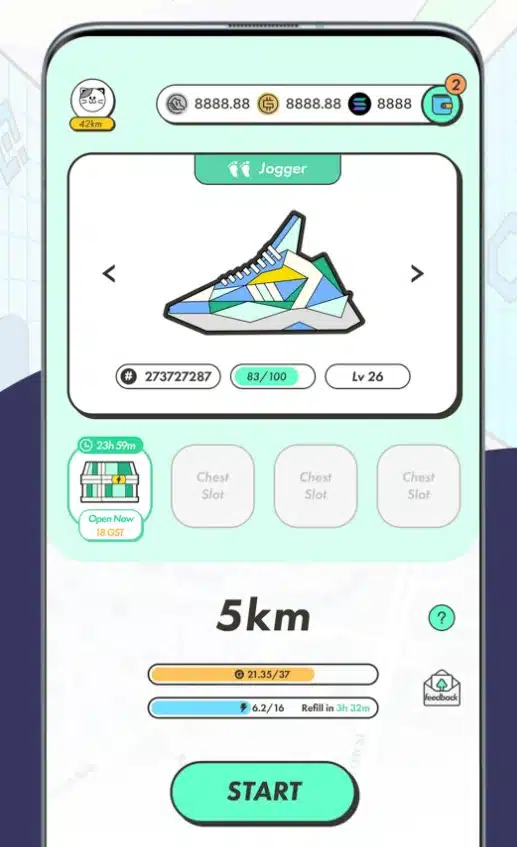 STEP'N is a digital marketplace that pays users to earn rewards, which they can in turn trade for other tokens. But STEPN isn't just any old digital marketplace. It's also a social app connecting friends and family who work out together and compete against one another. Plus, by offering high-tech sneakers, as opposed to old-fashioned powerwalking shoes with holes in the soles, users are sure to have fun on their mobile devices while extremely moving forward anywhere at any time, rather than having a boring experience on an unseasonably cold day somewhere outdoors.
STEPN lets users buy NFT sneakers on its in-app marketplace. By wearing these sneakers, which are traded as the GST(Green Satoshi Token) cryptocurrency, users can play STEPN, which in turn allows them to earn more of the altcoin. Users can later exchange their altcoins for SOL or USDC in order to cash out thus making "handsome earnings" by simply walking, jogging, or running outdoors — something that the company says it plans to do with any proceeds made from selling the collected funds for USDC and then using those to buy back every last Green Satoshi Token (GST) on an open market so that they can forever deleter from being used again. GMT is the in-game governance token.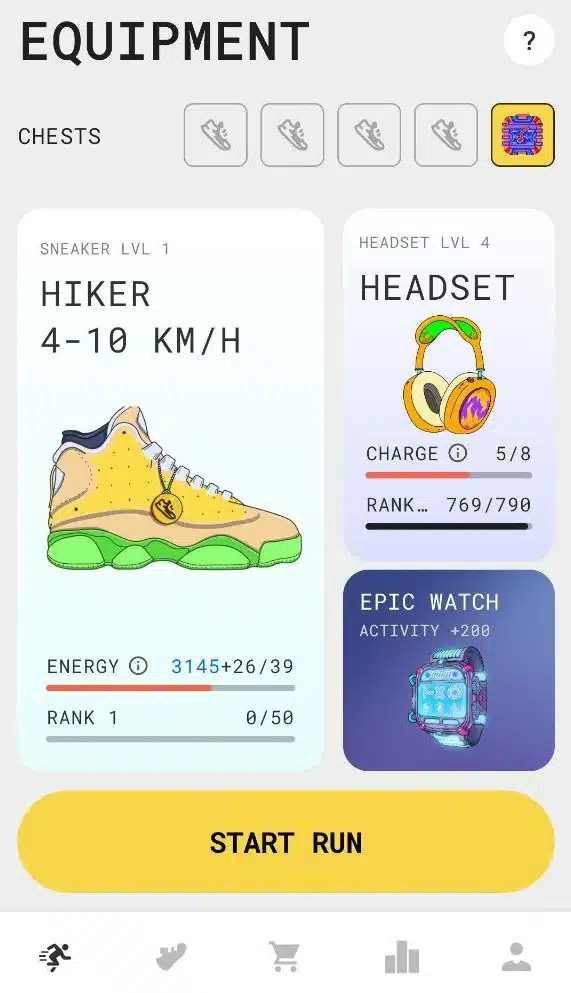 Step App is the best Move to Earn App that runs with some advanced technologies where you have to compete in Metaverse through Augmented Reality and can turn your fitness goals into income by competing with your friends. In the initial stage, you have to choose Sneak's NFT and have to use it as workout gear to move and earn crypto. Here in this game, you have to run against your friends or strangers to winning the cryptocurrency pool.
Step App can give you a mesmerizing experience where you will not only earn cryptocurrencies but will also have some fun while competing with strangers. The KCAL is the in-game currency, which can be used to buy sneakers NFTs and can also participate in some competitions. It is not over here, if you want more KCAL tokens then you need to use the app and stake a pair of sneakers.
FITFI is the in-game governance token that can be staked to earn yield and win sneaks, energy, tags, etc. Here, FITFI has complete control over burn rates, revenue splits, and all other things.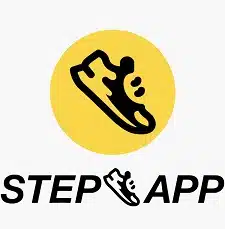 Get Free NFT

45BC54A
SweatCoin is a recently launched move-to-earn app that offers users to earn Sweat crypto by just doing their daily tasks. Once you have completed the total number of 1000 steps, you will have 1 Sweat. Users can use their Sweat to buy things from the marketplace such as electronic parts, gear, gift cards, etc. Users need to download the app to track their movements. Moreover, it can also be used to buy cryptocurrencies or any other assets.
Sweat is the native token for this project, which was introduced in April on NearBlockchain. Currently, the app is using Sweat tokens to read its users. It was found that in just the first quarter of 2022, people shop for more than 70 million dollars of goods and services in the marketplace.
Calo is also a popular Blockchain-based move-to-earn app that intends to give more value to people's health. With this app, users can start earning crypto for working out in an NFT sneaker.
Here, users can participate in weekly and monthly challenges or can also work out in Single Mode. The app gives users an opportunity to earn Calo for every single minute walk. Then Calo can be used to buy fitness gear, nutrition plans, and some other things from the Calo marketplace. The wallet of the platform is funded with Binance and users will get rewards in $FIT, CALO, or NFTs.
MoveZ is another move-to-earn app that offers users to earn by just burning fat by doing exercises. The motive of the app is to provide the whole country with a healthy routine. It rewards tokens and users can earn from a few to hundreds of dollars. MoveZ comes with an amazing feature of Boost Zones that allows users to participate in different social events and earn rewards for them.
Furthermore, users can also take the advantage of NFT lending and revenue sharing. With both of the options, users can earn significant rewards by engaging in different forms of physical activity. It is a perfect app for fitness enthusiasts.
Genopets is a move-to-earn gaming platform that compensates you for your daily activity with cryptocurrency. The company has combined free-to-play and play to earn style gameplay.
Genopets is a game where users receive tokens when they work out. The company pulls fitness data from phones and other wearable devices to give rewards in the form of game coins. People will have a choice whether they want to play Genopets or go out and exercise – the more they do of one, the more they get rewarded for the other. This kind of integration gives people who are used to traditional gaming styles but also would like to be rewarded for exercising without having to change their habits at all (sometimes it's hard enough getting started) something worthwhile.
In addition to being interested in blockchain technology, Genopets is also eyeing future partnerships with other "move-to-earn" style games and wearable tech companies.
Conclusion (Best Move to Earn App)
So these are the best Move to Earn Apps that give users an opportunity to work on their fitness and earn crypto at the same time. Many apps have started their services to bring a healthy lifestyle to the routine of every single person.
Which one do you like the most? Do share with us in the comment section below.