7 Best Bitcoin Lending Websites For Cryptocurrency Loan 2021
Looking for a Bitcoin Lending Websites or Need a Loan in Cryptocurrency? Instead of getting a bank loan which takes weeks/months of time for processing, it is almost easy to borrow funds from cryptocurrency exchanges. Also, this peer-to-peer process will take only two hours – seven days for its completion and the returns are also high for lenders.
Cryptocurrency lending works like any other financial market where the borrowers have to pay interest to the lenders who lend them their crypto coins as loans. The cryptocurrency loan platforms do not impose any extra charges or fees to the users for lending or borrowing cryptocurrencies. The interest rates are also affordable in getting loans from the cryptocurrency platform all over the world. All you need is some basics of crypto-currencies like bitcoin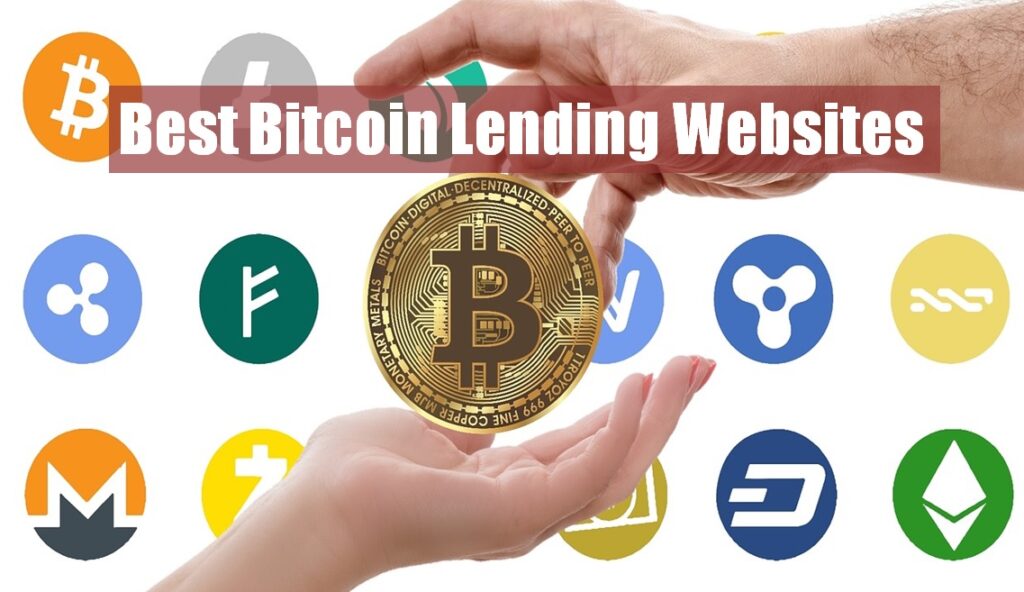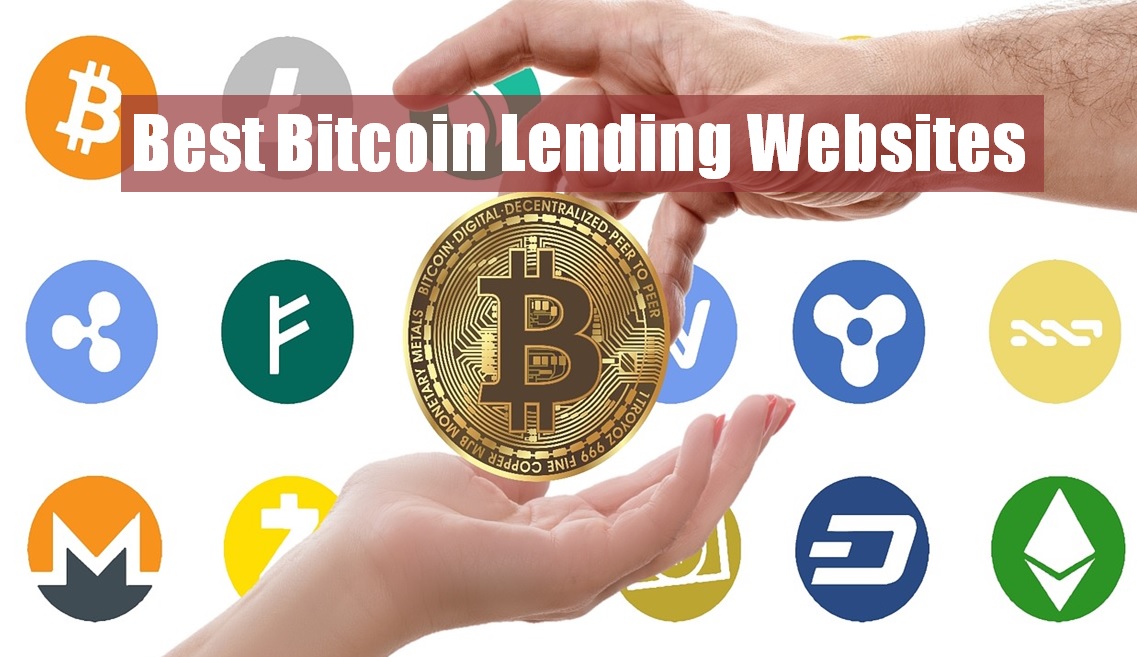 How does it work?
Cryptocurrency lending is based on the peer-to-peer lending principle. Here, cryptocurrencies are used both as collateral and for funding the loans. Cryptocurrency lending works in different ways.
Some lending platforms work just like a bank. Here the lenders are savings account holders. The platforms verify the borrower's credibility and give them loans. They in return share their profits to the lenders.
Other platforms are like marketplaces where the borrowers and the lenders meet and exchange their offers.
Some platforms even have their native token which offers discounts and good rates both to the borrowers and lenders.
One of the unique features of the lending platforms is that they use cryptocurrencies as a collateral. They offer a high LTV or loan-to-value ratio to the lenders. So even if the market is dropping or the borrowers fail to meet the desired LTV ratio, the collateral can be quickly liquidated and the lenders will not incur any loss.
This is a safety protocol that these platforms use to safeguard the market from any depreciation and against defaulters. This saves the time to screen the borrowers, checks their credit scores, and there is no need to hire debt collectors in case of defaults.
Advantages and Disadvantages of Cryptocurrency Lending
For Borrowers:
Advantages:
Most platforms do not check your credit viability.
Quick access to loans.
No questions are asked while issuing loans.
Disadvantages:
Borrowers have to issue collateral.
Loan repayments are subject to market volatility which may require partial liquidation of collaterals.
High-interest rates.
For Lenders:
Advantages:
Earns cryptocurrencies at high-interest rates.
The markets are quite secure.
Disadvantages:
The cryptocurrency market is not regulated. So, there is a considerable amount of risk involved in lending funds.
Many lending platforms are not properly licensed or legalized.
Top 7 Bitcoin Lending Websites
Nexo
Nexo was founded in 2017 by Michael Arrington, the founder of TechCrunch. At present, the platform caters to the needs of over 2,00,000 customers and supports over 45 fiat currencies.
Benefits:
The wallets of Nexo are supported by BitGo. Nexo is insured by an amount of $100,000,000 by the Lloyd's Bank of London.
Lenders can earn their interests daily.
They can withdraw their amount anytime.
Nexo offers a high interest of 8% to lenders.
Nexo is highly competitive and innovative.
 Drawback:
Lenders can only make deposits in BTC and ETH.
BlockFi
BlokFi is another popular cryptocurrency lending platform. Flori Marquez and Zac Prince founded BlockFi. BlockFi has raised a capital of over $20 million and is growing fast.
Benefits:
In BlockFi, lenders can get an interest rate of 6.2% on BTC and 3.3% on ETH. It is available for deposits under 100 ETH and 10 BTC.
The interest rate for borrowers is 4.5%.
There is no deposit limit.
All crypto assets are insured by Gemini, a third-party insurance provider.
Drawbacks:
The platform is based on digressive rates. The rates decrease as the deposits increase. It is 2.2% if deposits are over 10 BTC and 0.2% for ETH over 100.
Interest rates are only available on BTC, GUSD, and ETH.
It is not FDIC insured.
Celsius Network
Celsius Network came into operation in 2018. It was founded by Alex Mashinsky. The company was nominated as one of the top 10 companies by Forbes in 2018.
Benefits:
Deposits can be made in multiple crypto coins including BTC and ETH.
No platform charges no fees for deposits, withdrawal, termination, or transaction.
BitGo supports the Celsius wallet and is based on a multi-signature facility. The Lloyd's Bank offers an insurance value of $100,000,000 to the platform.
No deposit limits.
Lenders can withdraw money at any time.
Weekly payouts.
High-interest rates of about 8% and 10% when paid with Celsius or CEL tokens.
Drawbacks:
CEL is banned in the US.
Celsius is available only as a mobile application.
Bitbond 
Bitbond was founded in 2013 by Radoslav Albrecht. The company has its headquarters in Germany and is providing its services to 120 countries with 90,000 users worldwide. The P2P platform has raised 1.4 million Euros by far and has a very simple interface. For new users, the process is very simple. You just need to create an account and complete the verification process. It only takes a few minutes and you are ready to go.
In October 2016, it has received the support of BaFin, a German supervisory authority which makes this platform all the more credible to use.
ETHLend 
ETHLend is an Ethereum-based P2P lending platform. The platform is based on smart contracts and is completely decentralized. Here borrowers and lenders can directly connect each other and operate on their own terms without the involvement of a third party.
Currently, ETHLend offers loans on the security of collaterals. But in the future, ETHLend is thinking of launching unsecured loans. But this may create risks for lenders. To solve the problem, the platform is introducing credit scores for borrowers. So, borrowers will get loans on the basis of their credit ratings. So, each time a borrower successfully repays a loan, he earns a credit score which will help him to get future loans.
CoinLoan
CoinLoan is one of the best lending platforms for crypto assets. The platform completely secures your assets with the help of collaterals issued by the borrowers. If the borrowers fail to pay their interests on time, their collateral will automatically insure the damage. This makes CoinLoan one of the safest P2P platforms for lending. 
Benefits:
Accepts multiple currencies for collaterals including BTC, ETH, LTC, CLT, etc.
Interest rates of 12% a year.
The platform does not check the credit background of users.
Borrowers can get a loan in fiat currencies.
Funds can be withdrawn easily.
The company is licensed and is fully legalized that guarantees the payment of the loans.
The interface is simple to use.
The minimum loan limit is $100.
BTCPOP
BTCPOP is the first bitcoin lending website in the world that supports peer to peer Bitcoin lending. It was introduced in 2014 in United Kingdom (UK), with its headquarters in East Sussex. It holds a total volume of around more than 1 million US Dollars ($ 1M) in around 60+ countries all over the world. The user base of this platform is more than 20,000.
Benefits:
BTC offers 5% interest to its depositors. They can get interest rates of 15% on multiple loans.
Individual loans are available from 0.1 to 500 BTC.
Users can invest in IPOs.
Account-holders can also earn through referral systems.
The platform supports the exchange of cryptocurrencies.
Drawback:
It does not support fiat currency.
Hope this post on Bitcoin Lending websites will be helpful for you. In case you have tried any of them before please share your experience in the comment section below.