Today, the cryptocurrency market has plenty of options for you to store, send, receive, and exchange your digital assets. However, choosing the right crypto wallet is not an easy thing and highly depends on your main goals and specific needs. Of course, your first priority should be the security of your funds. But as we spend much of our time online using smartphones, laptops, and other portable devices, the form of the crypto wallet (web, mobile, desktop, etc.) and its available convenience are becoming a focus, too.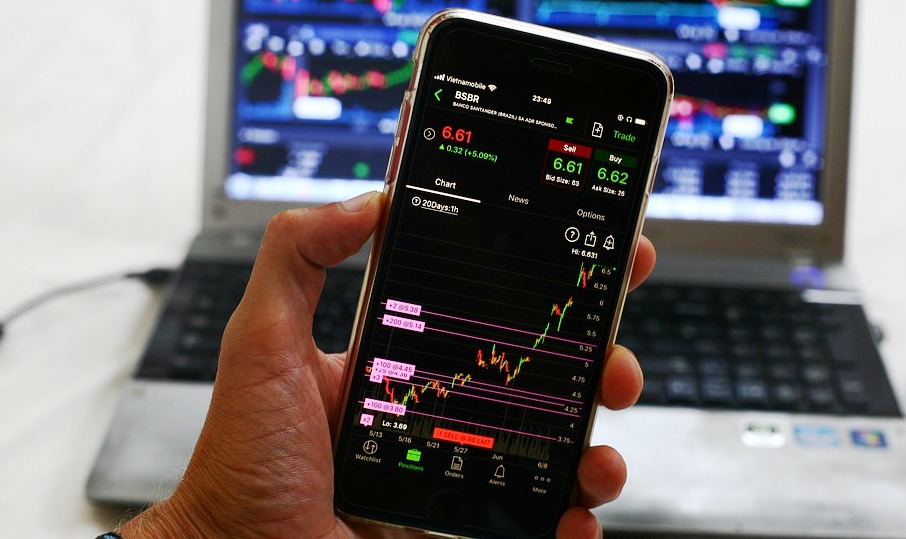 Best Crypto Wallets with Built-in Exchange
A built-in exchange is one of the features that makes a wallet convenient, as it allows you to convert your crypto directly within the wallet. In this context, transaction speed and reasonable rates become major indicators defining the quality of exchange services. A recent test-drive of 10 leading crypto wallets has identified the industry champions in terms of proper exchange execution for 2020.
Wallet with fastest transactions
Edge Wallet
Edge Wallet is a multi-currency mobile wallet available for iOS and Android devices that gives you an opportunity to manually add ERC-20 tokens that are not provided by default. The team behind Edge values their users' privacy, so no personal data is transferred to the company's services. 
Processing Time: 1 min
Amount Sent: 0.2 ETH
Promised Amount: 0.00478472 BTC
Amount Received: 0.00478472 BTC
Rate: 1 ETH = 0.0239236 BTC
Freewallet
Freewallet is a digital wallet that can be downloaded on iOS and Android. Moreover, it belongs to the handful of wallets that have rolled out standalone mobile applications for single cryptocurrencies. What else makes the Freewallet ecosystem appealing is fee-free transactions between Freewallet users. [FreeWallet Tutorial | A Step-by-Step Comprehensive Guide]
Processing Time: 1 min
Amount Sent: 0.5 ETH
Promised amount: 0.01216242 BTC
Amount Received: 0.01212526 BTC
Rate: 1 ETH = 0.02424 BTC
Edge and Freewallet have established themselves as industry leaders in terms of transaction execution time. Notwithstanding their exchange rates, which are not as beneficial as those offered by a majority of the other tested wallets, fees during the conversion process are either minimal or completely absent. Thus, if transaction speed is critical for your everyday crypto experience, you're gonna want one of these wallets. In addition, Freewallet's security toolkit consisting of PIN codes, multisig, two-factor authentication and fingerprints will definitely ensure the safety of your in-app operations.
Wallet with most profitable rates
Infinito
Infinito Wallet is famous for being the first multicurrency mobile wallet to store an immense number of digital assets, including ERC-20, NEP-5 protocol, and EOS tokens. Currently, the service with its very intuitive interface can be used solely on mobile devices and downloaded from the AppStore as well as from Google Play. 
Processing Time: 23 min
Amount Sent: 0.2 ETH
Promised Amount: 0.004964 BTC
Amount Received: 0.004659 BTC
Rate: 1 ETH = 0.024868 BTC
Jaxx
Jaxx is a digital wallet from Anthony Diorio, a co-founder of Ethereum. As a representative of the old guard, Jaxx is one of the most reputable and trustworthy software wallets in the cryptocurrency market and is available to download on most device types.
Processing Time: 24 min
Amount Sent: 0.2 ETH
Promised amount: 0.00492669 BTC
Amount Received: 0.00465938 BTC
Rate: 1 ETH = 0.02462 BTC
Among well-established crypto wallets, Infinito and Jaxx offer the most profitable exchange rates. But keep in mind that your swap may result in a significantly lower amount of crypto being displayed on your account balance. That is why doing some initial comparative research never hurts as the actual sum can turn out to be not as beneficial as you previously expected.
Guarda Wallet:
Launched in 2017, Guarda wallet is a non-custodial, multi-signature cryptocurrency wallet that supports 100+ crypto assets. It is a simple and secure wallet available for Web, Desktop, Browser Extention and Mobile platform. Guarda wallet supports the Ledger hardware wallet and also provides features like Buy, Exchange, and Stake cryptocurrency within the wallet itself.
Processing Time: 19 min
Rate:  1 ETH = 0.0244515 BTC
Wallet without money losses
Exodus
Exodus is a multi-currency wallet that supports over a hundred of assets and has both web and mobile versions available for major operating systems. Thanks to the simple and understandable interface, Exodus is a great solution for novices to exchange crypto.
Processing Time: 26 min
Amount Sent: 0.2 ETH
Promised Amount: 0.00476789 BTC
Amount Received: 0.00476789 BTC
Rate: 1 ETH = 0.02392677 BTC
Enjin
Enjin Wallet is a digital wallet designed by Enjin, the biggest online gaming platform, which enables transactions with game tokens. The wallet app runs on both iOS and Android systems and provides you with a smooth lag-free interface.
Processing Time: 32 min
Amount Sent: 0.2 ETH
Promised Amount: 0.004855 BTC
Amount Received: 0.004833 BTC
Rate: 1 ETH = 0.0242775 BTC
Yes, you have to wait for around half an hour to get your converted crypto on the balance, but your patience will be rewarded with the precise amount of funds Exodus and Enjin wallet providers had promised you before the exchange process started.
Bottom line: A Comparision
It's noteworthy that the rates at the time of publication may be different from those recorded during the testing period. In the table below you can find the full set of results generated through the trial-run of all 10 crypto wallets.
| | | | |
| --- | --- | --- | --- |
| Wallet | Sum received | Rate | ETA |
| Freewallet | almost equal | 1 ETH = 0.02424 BTC | 1 min |
| Atomic | equal | 1 ETH = 0.02359 BTC | 14 min |
| Jaxx | 7% lower | 1 ETH = 0.02462 BTC | 24 min |
| Coinomi | 5% lower | 1 ETH = 0.02426 BTC | 21 min |
| Exodus | equal | 1 ETH = 0.02392677 BTC | 26 min |
| Guarda | 3% lower | 1 ETH = 0.0244515 BTC | 19 min |
| Edge | equal | 1 ETH = 0.0239236 BTC | 1 min |
| Huobi | 7% lower | 1 ETH = 0.021127 BTC | 28 min |
| Enjin | almost equal | 1 ETH = 0.0242775 BTC | 32 min |
| Infinito | 7% lower | 1 ETH = 0.024868 BTC | 23 min |
We've picked out 6 outstanding options whose exchange execution can successfully serve your demands. But the only person who can decide which crypto wallet to use is you. Do your own research on services you would like to try and make yourself comfortable with the technology. Your current status as a crypto enthusiast, be it beginner or advanced user, will also help you better understand what exactly you need to concentrate on while choosing the crypto wallet that's right for you.
Norbert Kozma: A crypto enthusiast, investor, author. He believes that cryptocurrency will replace fiat money and works to speed up this process by spreading trustworthy crypto information.