What is Hedera Hashgraph | 6 Best Hedera (HBAR) Wallets
Hedera is a smart, innovative, new-generation blockchain network powered by a new technology called the Hashgraph consensus that makes it more scalable with lightning-fast transactions, low bandwidth, and more security. HBAR is the native crypto coin that fuels the network. It is built on a peer-to-peer mechanism to facilitate micropayments and protect Hedera from malicious attacks.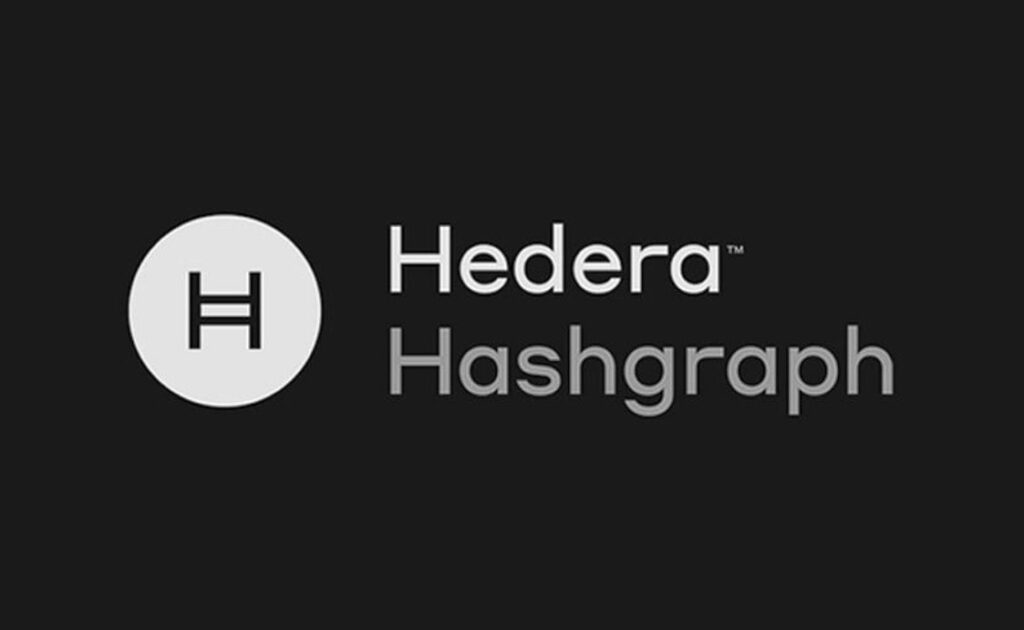 Understanding Hashgraph
Hashgraph is a distributed ledger technology or DLT that helps the Hedera network to achieve a consensus and communicate with other blockchain networks. The Hedera Hashgraph was founded in 2016 and was developed by Dr. Leemon Baird, co-founder, and CTO at the Swirlds incorporation. It works on aBFT or asynchronous Byzantine Fault Tolerance mechanism that safeguards the platform from malicious infiltrations and facilitates safe and secure transactions.
Hedera Hashgraph Features
Extremely fast transactions of about 10,000 transactions in a second.
The Hashgraph consensus protocol safeguards the platform from DDoS attacks and other malware and provides fair access to all transactions for all members of the community.
Hedera is run by two forms of governance models.The first one being the "Council Government Model" where a governing body controls the transparency and stability of the network. The second one is the "Consensus Model" run by the community of members who are rewarded for taking part in the governance.
Hedera verifies the identity of its users through KYC/AML authentication to safeguard the network.
Hedera prohibits forking and maintains stability in the platform by controlling the technical and legal aspects of the network.
The Gossip Protocol which distributes important information in the network.
The network allows "Virtual Voting" through a voting algorithm.
The network is supported by a team of highly efficient professionals.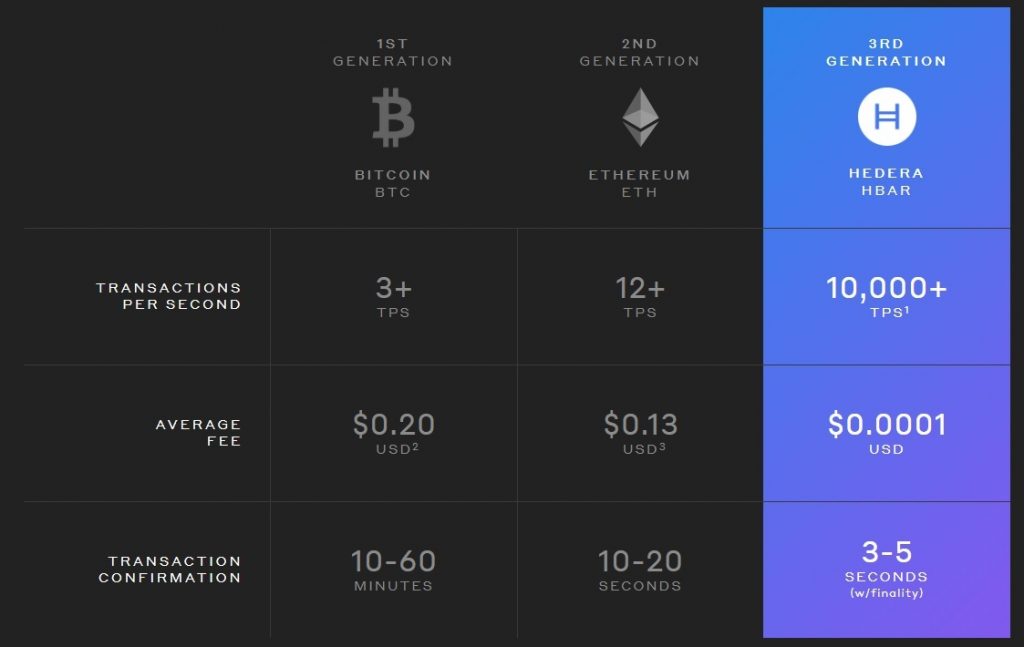 Best Hedera Wallets For HBAR Coins
If you are looking for best Hedera Wallets to store HBAR Coins, there are only few wallets available supporting HBAR. It is also not integrated in any multi cryptocurrency wallet where users can put all coins and tokens at one place. Other than the wallets listed below, users can also use exchange wallets such as Binance. Let us discuss available HBAR wallets in brief:
Atomic Wallet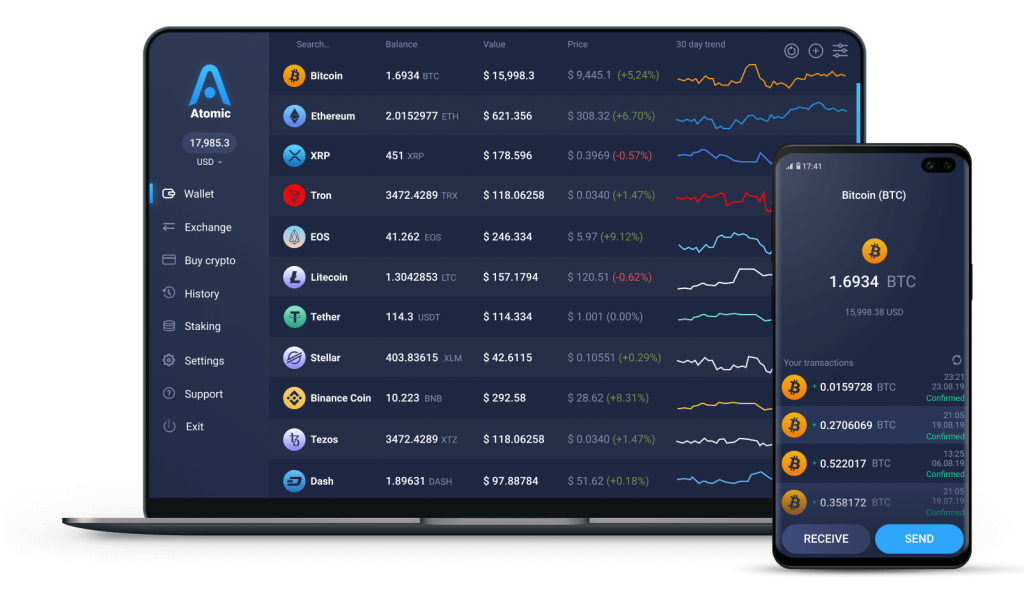 Atomic wallet is a popular and trusted cryptocurrency wallet. It is a multi currency wallet which supports multiple coins and tokens. Atomic wallet is available for mobile as well as desktop platform. Features list of Atomic Wallet includes:
It supports over 300+ coins and a big list of tokens including HBAR.
Atomic wallet is an open-source, decentralized and anonymous wallet.
Equipped with an internal exchange so that users can switch coins within the wallet.
It supports p2p atomic swap between tokens.
Staking option is available to earn through staking of PoS coins
Users will also get free airdrop tokens time to time.
Claim your free 15 Atomic Wallet Coin (AWC):
Download Atomic Wallet and complete the setup.
go to setting->airdrop
fill your email id and use p172G5R to get 15 free AWC coins.
Hedera Hashgraph Mobile Wallet 
This open-source mobile wallet can be downloaded into your iOS and Android phones from Apple and Google Play stores. You can get this wallet in the GitHub repository and is licensed under Apache 2.0. The wallet allows you to manage your HBAR coins and create an account in the Hedera mainnet. The mobile wallet allows you to maintain multiple accounts in the network. The interface is simple and functional and will help you view and monitor your account balance.
MyHbarWallet 
MyHbarWallet is a web wallet. The wallet is an open-source free wallet built on the same principles of Ethereum wallets. So, users who have used Ethereum wallets will be familiar with the interface. The wallet gives full authority to its users. Users can generate private keys and create a unique account ID and transfer HBAR coins within minutes. MyHbarWallet has a very simple and intuitive interface that allows users to interact easily with the Hedera Hashgraph network.
Hedera Composer Wallet 
Composer is a browser wallet that comes with a chrome extension and gives you full access to the Hedera Hashgraph network. The wallet allows you to do microtransactions through your Hedera account. Composer is compatible with all devices and does not have any access to your personal information or private keys. The browser wallet allows you to do multiple functions like buying domains, performing analytics, and verification of transactions in the network. It gives instant notifications of transactions and activities on the wallet. Apart from that, it supports transaction relay networks through HTTPs and Socket.io platforms.
Hbarprice.com Mobile Wallet
Hbarprice.com is a mobile wallet. The wallet can be downloaded into your Android and iOS phones. It supports more than 21 national and international languages. At present, the wallet only supports HBAR coins. In 2019, hbarprice.com has launched a price prediction application that will generate graphical predictions and give updates on future HBAR price movements. All the transactions on Hbar Price iOS and Android phones are irreversible and you cannot cancel or modify a transaction once it has been implemented between the parties. In order to process a transaction, the network may charge you a token fee.
Ledger Nano S (Coming Soon)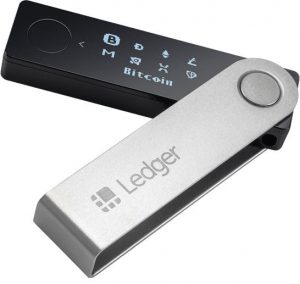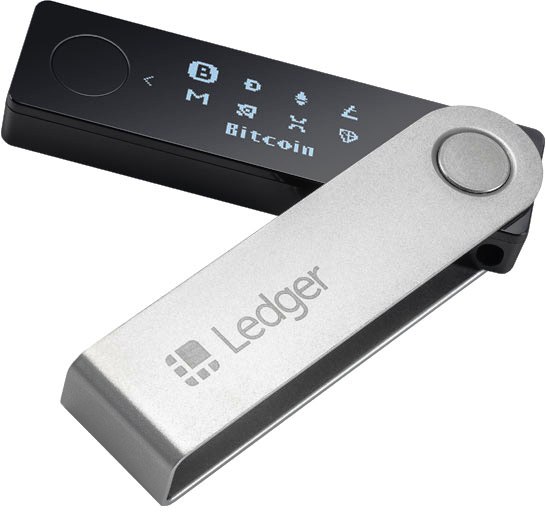 There are more than 25+ cryptocurrency hardware wallets available in the market, out of which Ledger Nano S is one of the most trusted hardware wallet. Those who have used the wallet are familiar with its features. Now, here is the good news! Hedera Hashgraph is planning to implement Ledger Nano S into its network. So far, the wallet app is to be designed to support BIP39-ED25519 mnemonic keys only.You can also create an account in the application and send and receive crypto coins. Buy Ledger Nano Now!!!