ICON is one of the revolutionary blockchain decentralized networks that has built a platform where all blockchains can interact with each other through the loop chain technology. The ICX coin is the official coin of the network and ranks among the top 50 coins in the crypto market. The ICX tokens can be securely stored in some of its chosen official wallets.
Features of a good ICX wallet
The wallet should support ICX tokens and not just ERC20 ICX tokens but also ICX mainnet tokens.
An easy interface.
Security features of the wallet like two-factor authentication, Multisig facility, PIN code, etc.
Owners should have full control of their private keys for maximum security.
Is there any backup feature for recovery of funds in case a situation arises?
The team behind the development of the wallet.
Go through reviews of customers who have used it.
Let us now go through the best ICX wallets for 2019.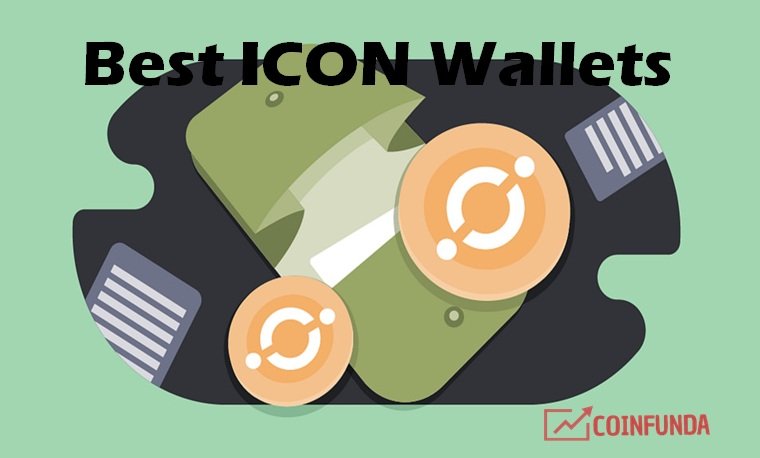 Best ICON ICX Wallet for 2019
Ledger Nano S
The Ledger Nano S is a hardware wallet and Nano S supports multiple currencies. It comes as an USB device which can be connected to any USB port of your device. It stores the user's private keys which are again protected by a PIN code. It costs around $100 which is not much as compared to its security features. The wallet only supports the mainnet ICX coins. In fact, it supports almost all the mainstream coins like BTC, ETH, DASH, ZEN, XRP, WAN and many more. The wallet is compatible with Windows, Linux, Mac and chrome operating systems. There are built-in buttons through which you can confirm a transaction manually. It is one of the most accepted wallets in the ICON platform especially when large sums are involved. There are zero transaction fees in the Nano wallet.Ledger stores your funds offline and as such is quite safe from hackers. Its OLED screen allows users to double-check the transactions. The Ledger wallet has one of the best safety features by far, which is probably one of the causes for its popularity.
ICONex
Launched in February 2018, ICONex is the official wallet of ICON platform and is developed by the ICON Foundation. It supports the mainnet coins. It supports multiple cryptocurrencies and is incredibly fast and secure at the same time. The user interface is quite simple and easy to use. The wallet facilitates secure, transparent and easy cross transfer of crypto coins. It can be used both as a chrome extension or can be downloaded into your Android or iOS App.The wallet can store ICX, ETH and Ethereum based ERC20 coins. However, the token swap facility is no longer available. ICONex is a good choice for small fund transfer and storage.
MyEtherWallet
MyEtherWallet is a web-based wallet and it supports all the major Ethereum based tokens like ETH, ETC, EOS and ERC20 tokens. It is a free wallet. Users here can control your private keys altogether. The wallet can be easily set up. Users do not need to give any personal details. Although it is an online wallet, all information regarding funds and transactions are securely stored in your computer and not shared in the web. The wallet is completely free. IT is conveniently fast and secure as well. For first timers the wallet might seem a little edgy, but with time getting used to it won't be a problem. There are guidelines available which will help users to get used to it. It is compatible with other hardware wallets.
Eidoo desktop and mobile wallet
Eidoo wallet is available both for your desktop as well as can be downloaded into your mobile phone. It supports more than 500 tokens on the Ethereum blockchain. It is a hierarchical deterministic or HD wallet that can store all your tokens with a single passphrase. Users have full control of their private keys and they are stored in the device. Link