Talking about crypto hardware wallets, have you seen the latest offering of SecuX? The SecuX STONE V20 is the flagship Bluetooth hardware wallet that can give our very own Ledger Nano X a run for the money. So, how durable is this wallet? Is it worth the money? Does it stand a chance against the other hardware wallets like Ledger Nano X or Trezor model T which is one of the most trusted hardware wallets so far? Let us dig deep further and learn everything about this latest addition to the SecuX family.
SecuX Stone V20 Wallet Review And Features
Secure Design
So, what makes SecuX stand out? When you buy the wallet, the first thing you will notice is the screen size which is much larger than our traditional hardware wallets like Ledger Nano X or Trezor model T. The 2.8-inch touchscreen can hold 4 accounts on a single page and you can see all your transactions at once. The device comes with a sleek diamond-shaped design with a very durable brushed aluminum backside and rubber padding that makes it sturdy and gives it a solid look. So, now if you accidentally drop your device, worry no more. It will not damage your device. Furthermore, the digital keyboard adds to your convenience and goes well with its sophisticated design.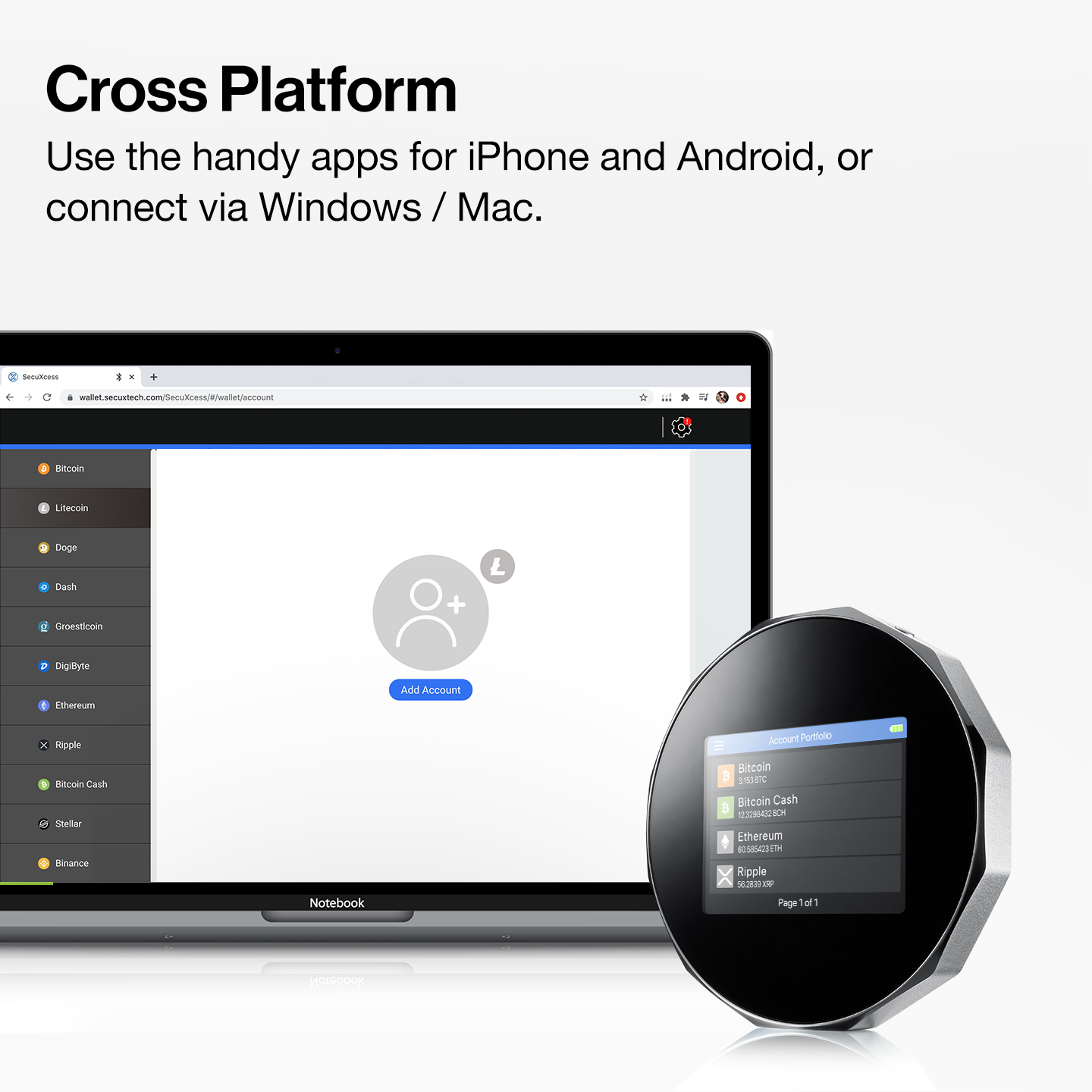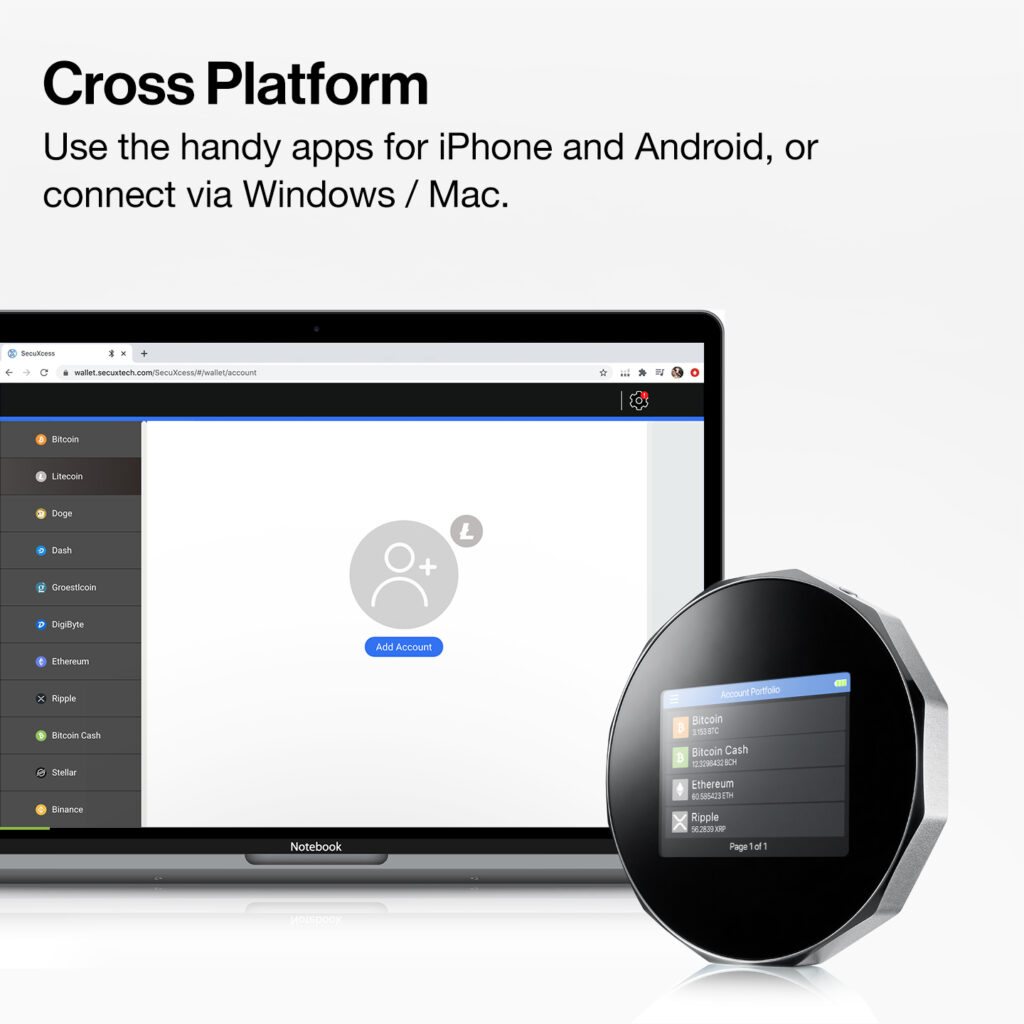 Multiple Connectivity
The device can go completely wireless with its low-energy Bluetooth connectivity built on the AES-256 technology for maximum data security. So, it can be securely used on your mobile phones. It also comes with a USB data cable so that you can use it as a web wallet as well. SecuX STONE V20 supports cross-platform connectivity and can be easily connected to your laptop, desktop PC, android and iOS mobile phones, Chromebooks, and tablets.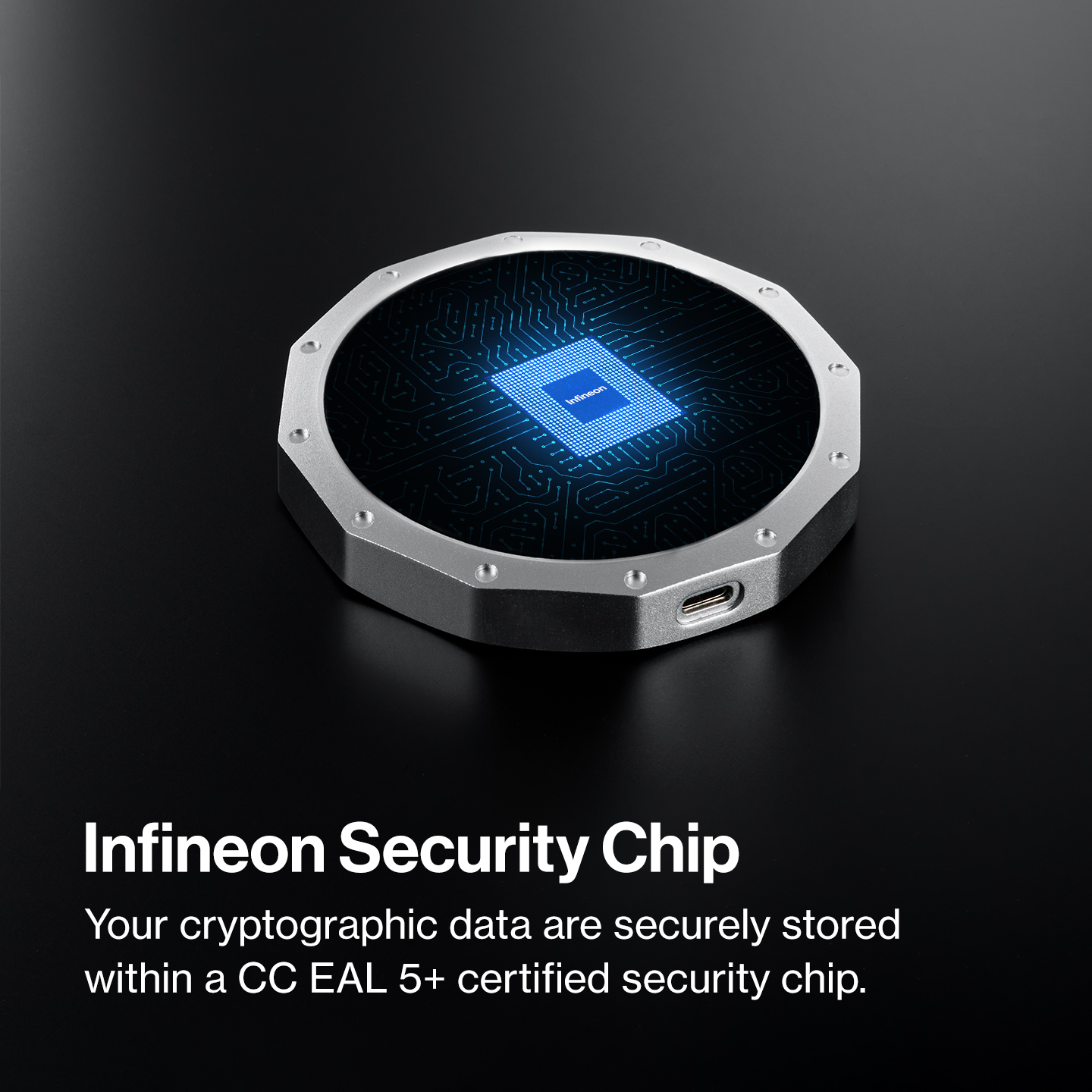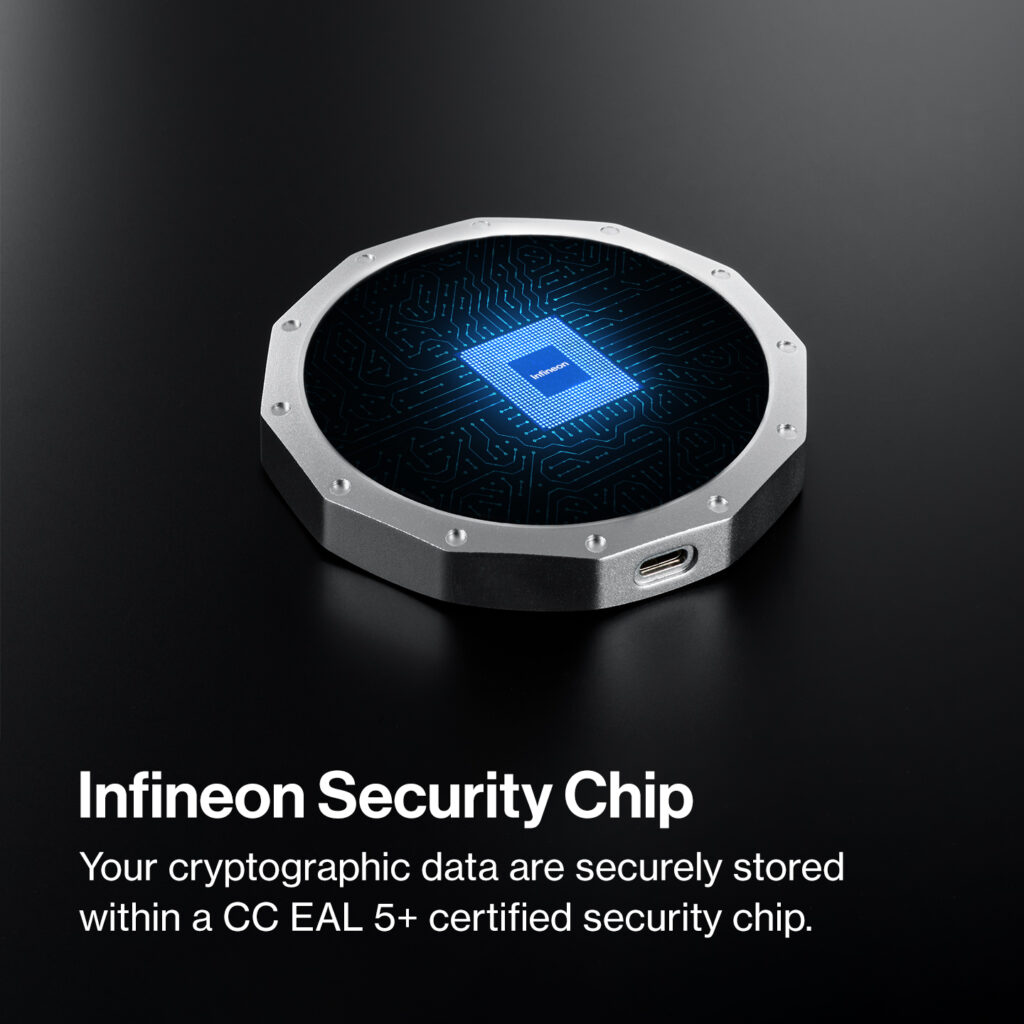 Security & Protection
The device has only one USB port and a one-time password (OTP) for pairing the host device. The 360º multi-layer design shield has been specifically engineered to protect the device against cyber or virus hacks, physical damage, anti-tampering, and to provide a maximum user experience. The CC EAL 5+ (certified secure element or SE) security chip by Infineon, a German company that secures all your PIN codes and private keys against cyber attacks and infiltration. Every transaction has to be physically confirmed before completion. Furthermore, the wallet can generate 12, 18, and 24 recovery word for protecting your funds. In addition, firmware security and anti-tampering packaging protect the device from physical damage.
Supported Cryptocurrencies
SecuX STONE V20 supports all the ERC-20 tokens and other popular coins like BTC, Bitcoin Cash, ETH, LTC, Dash, Doge, BNB, XLM, DigiByte, Ripple, Groestlcoin, DAPS, etc. However, this may be a drawback at the moment due to the lack of Altcoins support, but SecuX plans to add more tokens in the future. So, if you are okay with transacting with BTC, ETH, and other ERC20 tokens at this moment, then the wallet is a good choice for you. Buy Crypto via Coinify: The SecuX wallet also allows users to buy cryptocurrencies via Coinify. At the moment you can buy BTC, BCH, ETH, XLM, and USDT through SecuX solution.
Battery Support
It comes with a very durable 600mAH battery and can be fully recharged in about 2 hours. The device doesn't need a recharge for the next 7 hours which is definitely a plus point.
Price Factor:
The price of the device is $139 which seems quite reasonable mainly because of its solid design, large touchscreen, and multiple connectivity.
QR Code Support
SecuX STONE V20 comes with QR code support for easy transactions from your mobile wallet and transfer of funds.
Offer and Discount
Final Words
Overall, SecuX STONE V20 seems to be worth its price. Though it may sound slightly costly compared to Ledger Nano X which comes at $119 that has a plastic cover and the touchscreen is quite small compared to SecuX STONE V20. However, if you compare SecuX STONE V20 with the other entry-level hardware wallets, it is quite a catch given its sturdy look and cross-platform support. So, what are you waiting for? Grab your latest SecuX STONE V20 wallet today!