EXCLUSIVE : SecuX Makes its Debut for World's First Integration of Crypto Hardware Wallet and Payment Solution to Safeguard Blockchain Ecosystem in the Cryptocurrencies at CES 2020
SecuX, awarded the Best Cross-Platform Crypto Hardware Wallet 2019, is a startup company who focuses on applying Blockchain technology to Retail industry. SecuX is going to show its state-of-the-art solution about Cryptocurrencies Payment at Sands Expo, Halls A-D 45840 and Hall G 51441 AI-2 of CES 2020, Las Vegas, USA during January 7th-10th, 2020.
Hsinchu, Taiwan, January 7th — SecuX Technology Inc., a blockchain security company, will launch new All-in-One Payment Solution for retail business at CES 2020. It is First Open and End-to-End Building Blocks Solution to activate Cryptocurrency Payments. When it comes to the outlook for the emerging countries, cryptocurrency payments are always rapidly growing worldwide. Meanwhile, there are at least 18 central banks developing sovereign digital currencies, this will cause huge demands growth on crypto payments devices such as SecuX next-generation payment terminals.
The key issue in various blockchain applications is how to safely and efficiently manage private keys. Although there are different approaches, the hardware wallet is a proven solution to this issue. SecuX will officially introduce how the new Cryptocurrency Payment Solution leads traditional payment service provider into the world of Cryptocurrency. SecuX solution can be applied to every offline scenario, in a lower cost and easy-to-use manner. The whole solution includes four main features: A. Online approach and App-centric design support dynamic flexibility required in the retail business; B. Open API supporting multiple cryptocurrencies and white-label wallet apps allow wider and deeper industry engagement; C. Hardware-based security, set up a high standard to protect these crypto-assets; D. Intelligent IoT devices fulfil various scenarios including street booth, store, restaurant, vending machine, parking gate…, etc.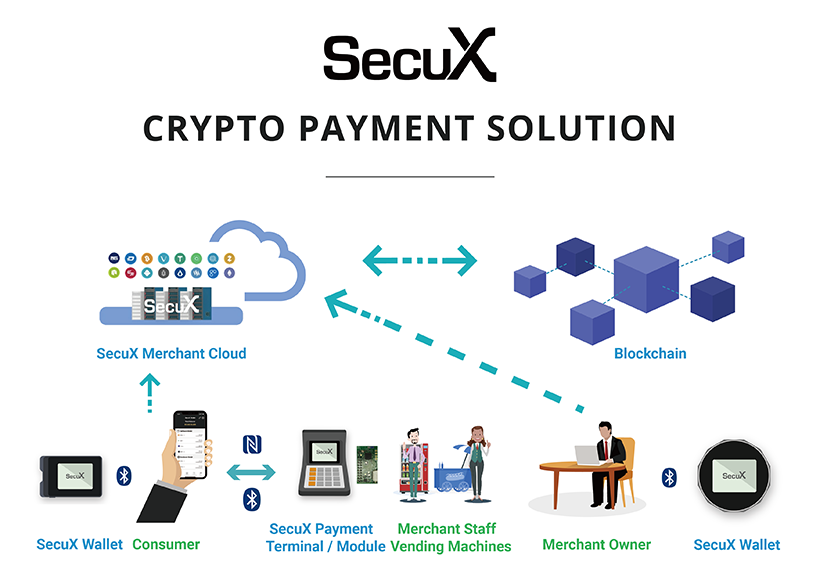 SecuX invites worldwide frontier partners including Financial institutions, Payment service providers, Retailers who own Physical shops and Chain stores, and Alliances who issue Crypto-coin/token and business circle to SecuX booths at CES. You will see how SecuX will bring partners to connect the crypto payment to the legacy POS system in way of faster, lower cost, and more convenient for user experience. SecuX solution will support partners to easily enter and Safely Enjoy emerging Blockchain era and increase the revenue via the most revolutionary business model.
"It is the right time to launch SecuX Crypto Retail Payment EcoSystem at CES 2020 to our global partners in Las Vegas. Nowadays, the mobile payment is prevailing and the cryptocurrencies are hot on the air, it is our mission to build up a bridge to provide an All-in-One Crypto Payment Solution to meet our partners' requirements. Eventually, the mutually beneficial cooperation will be made through our flexible and dynamic services to build a tailor-made solution for our aligned partners." said James Huang, Vice President of SecuX Technology Inc.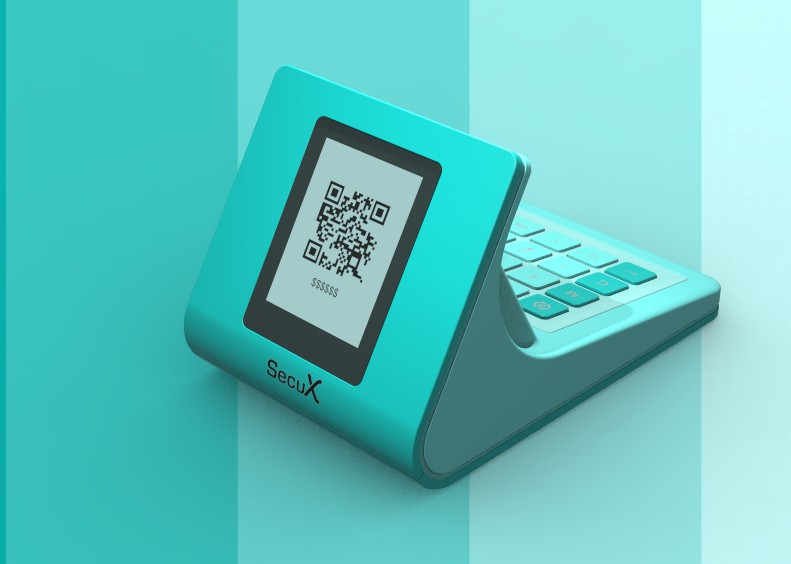 Meanwhile, SecuX will have a live demo on its hardware wallets V20, W20 and W10 at its stand that visitors may see how to transact Bitcoins or Altcoins on SecuX Crypto Hardware Wallets and use SecuXcess the Chrome OS base web app and SecuX Mobile iOS app to have a physical experience about the ease, convenience and the intuitive new UI from SecuX firmware 2.0.
Note: As a bonus for CoinFunda readers, you can receive a 15% off your order from SecuX by entering the coupon code "CoinFunda" at checkout at https://secuxtech.com/shop/
About SecuX Technology Inc.
SecuX, as the security pioneer, is the one devoting to offer a solution for emerging Blockchain technology. Started in 2018, SecuX core competence comes by a group of innovative and experienced professionals, such as FinTech, Security, Blockchain technology, Electrical Engineering, and International Business Management. SecuX launched a new Crypto Payments integrated with hardware wallets applicable to each offline scenario after awarded the Best Cross-Platform Hardware Wallet by CV Magazine. SecuX keeps the focus on problem-solving and makes Blockchain land on the real-world application in daily living. For more information, please visit: www.secuxtech.com
SecuX can be found on:
Twitter: https://twitter.com/SecuXwallet/
Facebook: https://www.facebook.com/secuxtech/
LinkedIn: https://www.linkedin.com/company/secuxtech/
YouTube: https://www.youtube.com/channel/UCfSfjbBHYgGIOcQJoB5hotQ
Reddit: https://www.reddit.com/user/SecuXwallet