Top 5 Solana Dex (decentralized exchange) for 2022
Solana facilitates the most distinctive ecosystem, ultimately fabricated for providing high-speed transactions. The Solana-based ecosystem enables high transparency and decentralization, due to which many decentralized exchanges (DEXs) are built upon it. However, it also facilitates very fast and cheap transactions. Here are the top five Solana-based decentralized exchanges catalogued: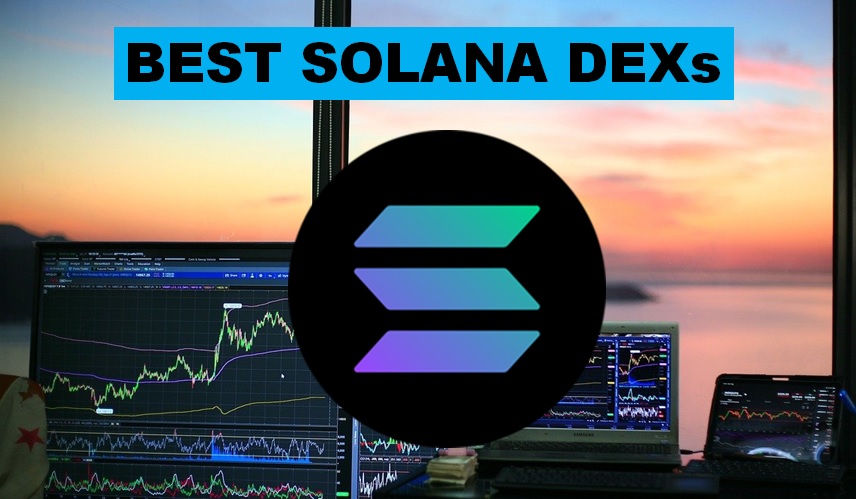 Best Solana DEX (decentralized exchange)
The Atani Dex facilitates speedy transactions on its platform. About 65,000 can occur in a second within the forum. Also, it facilitates transactions at significantly less price, nearly to $0.00001 for one transaction.
Significant features of Atani Dex:
High level decentralization: All the transactions and storage held within the ecosystem of Atani Dex are entirely separated from any third-party access. Only users and the administrative officers of the platform can access data.
Advanced technical exchange: The Atani Dex ecosystem facilitates highly advanced technical utilities. The technical analysis (TA) systems of Anti Dex helps in monitoring the token status automatically during Market hours. Apart from this, the portfolio tracker and price alert module keep you updated about your portfolio status and the recent price circulating Marketplace.
Major Utility: Speedy transactions at very cheap rates.
The DexLab facilitates GUI-Based SPL Token Management within its ecosystem. Through this, users can issue Solana-based coins without prior coding knowledge. Major features of DexLab are:
Facilitate Ultra-Fast transactions: The DexLab consists of a Serum Decentralized Exchange's central order book because it facilitates transactions at very high-speed.
GUI-Based Interface: The DexLab launchpad facilitates the best token selling experience, never existed before in the world of blockchain. Due to GUI-Based, this Solana-based ecosystem enables quite an attractive users experience.
Major Utility: GUI-Based and ultra-fast transactions.
The Serum is the unique Solana-based ecosystem, which facilitates many transactions within a microsecond. The Serum boosts a unique fee system. If the user holds the token on Serum for a long time, he can get a discount of up to 50% on selling. Significant features of Serum:
Distributes Staking rewards: The Serum distributes rewards to its holders. It is mainly stacked based on node. Every node must contain 10,000,000 SRM and 1 MSRM. Only after filling in these conditions do the user can utilize the rewards.
Facilitates High-speed: The Solana- based Serum facilitates a large number of transactions in seconds. The transactions on Serum are very easy or cheap.
High privacy: The Serum consists of a limited governance model, which provides it with an ultimate level of security. All the transactions and data in the Serum ecosystem remain prevented from any third-party access.
Major Utility: Fast transactions, high discount and privacy.
Bonfida is another Solana-based ecosystem. The Bonfida platform tides over the space between Solana, Serum, and the forum users. About 50,000 transactions can occur within a second on the platform. Although, as the technology expands, the transaction time will decrease significantly. Its interface consists of both advanced UI and Basic UI. Users can choose the interface accordingly. Significant features of Bonfida:
Cheap transactions: The Bonfida ecosystem facilitates large transactions at very cheap rates. Averagely, it charges less than $0.001 on every transaction.
Composable and flexible: The ecosystem of Bonfida is open-source. So, any employee within the community can facilitate its development.
Decentralized transactions: All the transactions occurring in the network of Bonfida is remain prevented from any third-party access. So, the data about the user remains secured and hidden.
Major Utility: Cheap, Fast and decentralized transactions.
Solanax charges very few fees on each transaction of a token. This Solana-based ecosystem facilitates the most distinctive decentralized ecosystem. Its unique mechanism allows the exchange of various cryptos inside the Solana Ecosystem.
Significant features of Solanax:
Facilitate Liquidity to an AMM pool: The Solonax  Dex exchange charges nominal fees for facilitating the Liquidity to an AMM pool. It aims to inaugurate the automatic trading of cryptocurrency by providing liquidity pools to users.
Distribute rewards: Some percent of Solanax revenue is distributed among its users to provide additional earning sources.
Better trading experience: Solanax provides a high level of Liquidity within its platform. The presence of high Liquidity facilitates fast and cheap transactions, due to which Solanax charges near to zero on every transaction.
Major Utility: Facilitate low-cost transactions (nearly to zero).