Cryptocurrency Trading Bots: How to Enhance Your Performance
As cryptocurrency trading gets increasingly popular and competitive, many people consider using trading bots. Before you outsource your buy-and-sell routine to this tool, it's important to understand how it works and make the selection criteria clear.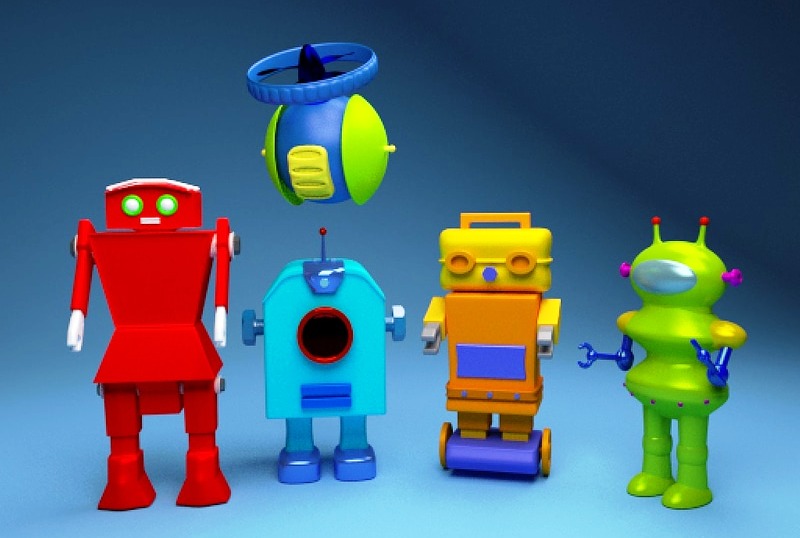 What Is a Cryptocurrency Bot
"Bot" is a short name for "robot". A cryptocurrency trading bot is a special piece of software that gets connected to one or many exchanges to trade digital assets on your behalf. To spot the best moment to buy or sell your coins, crypto trading bots apply standard technical analysis indicators.
Sounds like an upgrade? It can be.
But first, let's see how these smart programs function and what they can (and cannot) do for a human trader dealing with digital assets.
Why Trading Bots Outperform Human Traders
There are 3 big reasons why robots can be better than humans when it comes to trading volatile assets like BTC or ETH.
Here they are:
Bots are faster
Trading bots can do high-frequency trading, taking advantage of rapidly changing market conditions. As you know, cryptocurrency is a highly unstable asset, so money-making opportunities emerge and disappear here in a blink. Most humans are highly unlikely to recognize these opportunities, say nothing of exploiting them.
Bots never sleep
They can work for you 24/7. The quality of their performance doesn't fade because of tiredness or sleep-deprivation. They don't need coffee-breaks, time-outs, or vacations.
Bots have no emotions
Computer programs have no guts to listen to, so they can make counter-intuitive decisions that agree with your trading strategy. Also, crypto trading bots know nothing about stress, FOMO, fear, and greed – the 4 destructive emotions every crypto trader is familiar with. Humans may panic-sell good coins or hold on bad ones. A cryptocurrency trading bot does what is right and rational.
How Cryptocurrency Trading Bot Works
First, you can create your own crypto trading bot if you are an experienced programmer. If you are not, you can use a bot provided by a reliable developer.
To integrate any type of bot with a trading platform of your choice, you need API (Application Programming Interface) keys. These keys are released by exchanges and available on their websites. By sharing them with your cryptocurrency trading bot, you grant this software access to your account/s and authorize it to "press buttons" for you.
Then, you configure your bot according to your preferences. There are multiple parameters to set. They relate to your trading strategy, risk tolerance, financial goals, and level of control.
Speaking of control, NEVER give your bot the right to withdraw your funds for you. If some automated trading software requests this right, it's a red flag.
Recommended: List of best crypto trading bots
Things to Know Before Starting with Crypto Trading Bots
Potentially, cryptocurrency trading bots give you many advantages, but a lot depends on what kind of software you are using. To avoid common beginner's mistakes, remember that:
There is a lot of scam activity around automated trading solutions, especially when you deal with digital assets like BTC. So, you'd better stay away from anything that sounds like a free money printer.
On a technical level, a cryptocurrency trading bot is just a set of instructions. You may see it as a supercharged and stress-resistant version of you. Statistically, it leads to increased profits but no one can guarantee them.
The crypto market conditions are changing all the time, so you need to monitor the performance of your trading software. From time to time, it's necessary to re-configure this tool for the new realities.
Crypto trading bot users keep their money on centralized exchanges all the time. So, it's important to opt for a highly secure platform with a zero history of successful cyber-attacks.
How to Choose a Good Cryptocurrency Trading Bot
There is a great variety of crypto trading bots on the market, and it may leave you confused. To make a smart choice, focus on:
Intuitive UI
A thought-out interface enables you to assess the situation at a glance. So, check if you two are compatible. It should be easy for you to monitor the performance of the bot from the device you plan to use.
Must-have features and tools
Your crypto trading bot should offer all the functions you need to be competitive on this unstable and uneven market. For instance, backtesting and arbitrage trading opportunities. Backtesting allows a trader to test the efficiency of their bot against historical data collected from an exchange. Arbitrage trading makes it possible to exploit price differences across exchanges.
Support for top exchanges
A good crypto trading bot normally supports all the major exchanges including Binance, Kraken, Bittrex, and other giants. If you plan to use another platform, check if it's available, too.
Reliable developer
Examine the developer's reputation before trusting their robot with your funds. For it, read other users' reviews and approach a couple of experts for advice. This rep check greatly reduces the probability of losing your money due to a software fault. Also, it helps you detect and avoid scammers.
Extra options
A cryptocurrency trading bot can come with a lot of add-ons that make your life easier. Look for portfolio trackers, market analysis and strategy design tools, notifications, customizable display mode, educational resources, and other useful things.
Closing Thoughts
Crypto trading bots are developing very fast. They become smarter, faster, and more efficient to meet the growing needs of traders who want to take advantage of short- and long-term price movements.
These solutions may be the future of financial trading, so it's important to harness this power as early as possible.