Wirex Review: Pay With Crypto Card Get 0.5% CryptoBack
Wirex is an all-in-one digital money solution based in London, bringing together cryptocurrencies and traditional personal finance services. Their aim is to encourage widespread adoption of digital currencies by providing a secure, easy to use the global platform. Since 2014, Wirex has grown fast and now has over 1.5 million users in 130 countries and has handled over £1 billion in transactions. They are continuing to expand into new countries and constantly adding new features and products. In this Wirex review, we will discuss features, fees, merits, and demerits of Wirex debit card. Visit Wirex Website
Wirex is a composite personal banking platform(cloud based) that helps the user by offering debit cards, remittance, and  mobile banking. Three fiat currencies GBP, USD, and EUR are allowed for the transaction through debit and credit cards. It available both on the desktop and mobile phone application. We made a list of top 26 bitcoin debit cards and WIrex is a part of that list as well.  Using Wirex, you can buy, store, spend, send and convert bitcoin and fiat currencies. They serve a range of customers including frequent travelers, remote workers, crypto-enthusiasts and people in areas without access to reliable financial services.
Recommended Article: Best Bitcoin Debit Card List for 2019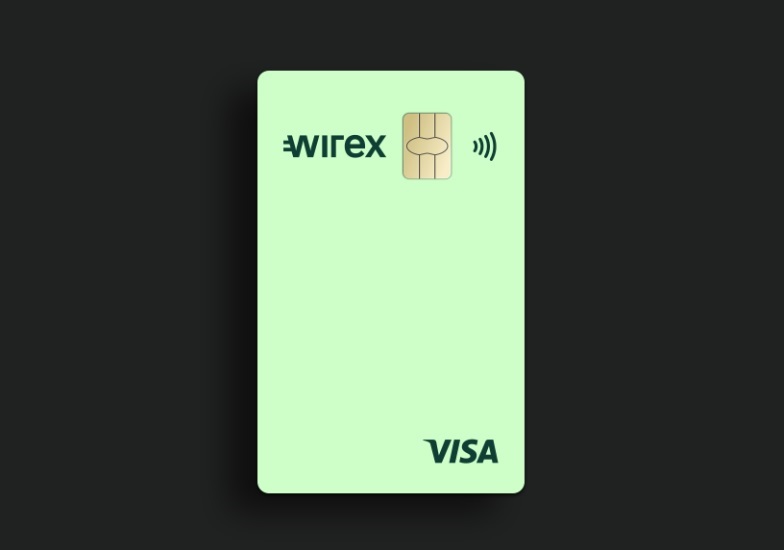 Wirex Review – Key Features of Wirex Debit Card
Wirex card is simple as using a debit card anytime anywhere.  It provides both buying and selling of Bitcoins by accepting transfer via bank linking accounts and another alternative payment method. It offers plenty of opportunity by the Bitcoin block technology chain. Thus providing cheap and hassle free service. Wirex offers three key complementary products: Bitcoin payment cards, currency accounts, and cryptocurrency wallets- plus a bitcoin exchange. You can manage your account via their free app (available for iOS and Android) or on the desktop.
Instantly convert and spend your crypto
Earn exclusive Cryptoback™ rewards on 

in-store purcharses

Use anywhere Like Shops, ATMs, Restorentsand online
Wirex Cryptocurrency debit card
For a while, it seemed as if the dream of paying for your morning coffee with bitcoin would never happen. Wirex is changing that. You can use the payment card for day to day purchases with fast transactions and no transaction fees. A contactless card will be available in the near future to make things even easier. It's not a prepaid card either – the funds come out of your account like a regular debit card.
As soon as you sign up, you receive a free virtual payment card and you can connect up to six cards to your account. They offer a physical payment card, so you can shop online and instore as per normal in bitcoin or fiat. Their payment cards can be used with any vendor that accepts Visa, no matter where you are in the world. This makes Wirex a good option for frequent travelers.
You can deposit over 50 altcoins using Wirex's Shapeshift integration, then convert them into fiat or bitcoin. Contactless cards will be available in the near future too.
Currency accounts: Wirex offers a currency account which works in essentially the same way as a regular bank account, with a designated account number and sort code. You can make and receive deposits, and use the linked debit card for regular payments. Currency accounts were launched initially in the UK and are now available to users throughout the EEA (European Economic Area).
Cryptocurrency wallets: Wirex offers a SegWit enabled cryptocurrency wallet on mobile or desktop. This is a secure way to store bitcoin and they aim to offer wallets for other cryptocurrencies in the near future.
Bitcoin exchange: To buy bitcoin via Wirex, all you need to do is fund your account via bank transfer, credit card, PayPal, altcoins or another payment method. You can then instantly convert your balance into bitcoin for free. As it's a fully integrated platform, you can spend the bitcoin you by using the payment card so everything is in one place.
Wirex card limits
The maximum account balance is $10,000 (£7500, €8000) and there are no spend or load limits. Verified account holders can make up to $10,000 in transactions per day. Using an external local card, you can load up to $250 per day or spend up to $250 on bitcoin. For external payment methods such as PayPal, the daily load and spend limit is $500. 
There's no limit for ePOS and POS transactions. You can make up to five ATM withdrawals per day, with an individual withdrawal limit of $1000 and a 24-hour withdrawal limit of $2000.
Wirex Crypto Card Fees
Wirex charges competitive fees – it's free to open an account, receive your first virtual card, make transactions, buy bitcoin and transfer funds between Wirex accounts anywhere in the world. All of their fees are explained on the website so you shouldn't have trouble calculating how much your account will cost. The free international transfers are particularly appealing for those with family abroad and remote workers.
Their account management fee is £1 ($1.50, €1.20) per month – this is billed monthly, not annually, so you're not locked into paying them if you decide to switch providers. There's no inactivity fee, but your account may be closed if left inactive for a long time, or if you have a negative balance for more than two months.
Online transactions cost $0.28 for USD accounts and are free for other accounts. While it's free to transfer between Wirex accounts not supported by BitGo, you may pay a blockchain fee. A declined transaction will cost you $0.07.  The first virtual card is free, if you need a second one it will cost $3. Delivery of a physical card will cost nothing, depending on the delivery method you choose.
The Cryptoback Scheme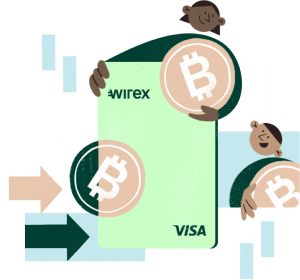 Wirex also launched a world- first Cryptoback Rewards on their next generation payments card. This unique and new offering for Wirex card users where they will be paid 0.5% in Bitcoin as a reward on all of their in-store purchases.
Sign-up and verification process
The signup process is relatively straightforward: you just need to provide your name and email address. Once you submit your details, you receive a request to confirm your email address and then you're ready to start. The whole process can easily be completed in under a minute. Then you need to provide your mobile number for two-factor verification.
To gain full functionality, you'll need to provide proof of identity and proof of address. But you can still use Wirex without doing this, provided you stay within the transaction limits for unverified accounts.
Wirex support and contact
Wirex offers 24/7 support and you can contact to give feedback or ask questions them via a range of channels depending on your needs: email via their help center, the Wirex community forum, Discord, Telegram and social media. The website includes a comprehensive help center which answers most of the questions you're likely to have.  Wirex also responds to posts and answers queries on social media and cryptocurrency forums.
Wirex security
Wirex is registered with the Financial Conduct Authority and is one of the most secure options for the digital money. Wirex uses 256-bit SSL encryption for web traffic, email confirmation for account activity, two-factor authentication, and BitGo's multisignature technology. They don't store your payment details so the company has no access to it and they detect any unusual account activity. Wirex has PCI DSS certification, which is the highest level of security certification for the payment card industry.
If your card gets lost or stolen, you can immediately block it from the app.
Wirex benefits and Keypoints
The key benefits of using Wirex include;
An established brand – they've been around since 2014 and have a substantial user base.

Fully regulated and registered with the relevant authorities.

Competitive fees and transparent pricing.

Free international transfers between Wirex accounts.

24/7 customer support and a range of contact methods.

PCI DSS certification and high-security standards.

An integrated all in one platform for your fiat and cryptocurrency needs.

Litecoin wallets are to be added soon – other altcoin wallets also in the pipeline

USD, GPB, EUR all these prime currencies are accepted
Both ios and android platform supported apps
Conclusion:
It can be concluded that Wirex Bitcoin Card is highly valued payment service as it plays on the world stage. Hope this Wirex review will be helpful for the user. Please share your feedback and experience in the comment section below.