7 Best Cryptocurrency Smartphones In 2020
Find your best Blockchain and Crypto smartphone with features like decentralized applications (Apps), cryptocurrency mining, cold wallet, encrypted p2p calls, and much more…
Today, we can hardly imagine our lives without smartphones and they have become an integral part of our daily living. There is a huge market for smartphones and to combat the increasing demand and competition, the mobile companies are launching and marketing new versions of their existing brands every year.
Having said that, some people do not want to fall behind the latest trends and features that these smartphones are offering and buy them as soon as they are launched in the market.
The blockchain technology is not an exception. Today with the rising popularity of blockchain and more people using it, some mobile companies have designed new versions of smartphones with blockchain features for their customers.
These mobile phones come with crypto wallets, cold-storage facilities, decentralized applications, etc. These cool crypto smartphones have already hit the mobile market and have become immensely popular among crypto users.
Best Blockchain and Cryptocurrency Smartphones
Find your best Blockchain and Crypto smartphone loaded with features like cryptocurrency mining, Cold crypto wallet, encrypted p2p calls, and much more. Let us take a quick tour into some of the top blockchain and crypto smartphones available in the market.
HTC Exodus 1 
Unlike Samsung Note 10, the HTC Exodus 1 was launched globally in 2018 and is one of the best crypto smartphones in the market. You can store multiple cryptocurrencies including Bitcoin, Ethereum, Litecoin, and other ERC20 tokens in the crypto wallet of the phone.
The phone comes with an embedded crypto wallet named 'Zion' and serves as a private vault and comes with multiple security features. It is one of the most trusted and secure wallets and all transactions are done on the Trusted Execution Environment or TEE. So, users do not need to worry about the safety of the private keys and funds that they store in the wallet.
Sirin Labs FINNEY 
FINNEY has been designed exclusively for its blockchain and crypto users. The smartphone was designed and launched by Sirin Labs and comes with some of the best blockchain features and military-grade protection.
The phone has a cold-storage that allows its users to do transactions in a secure environment. There is also an in-built conversion feature where users can exchange and convert their cryptocurrencies. There are several decentralized applications for daily products and services. To further protect the wallet, there is a physical security switch available for the wallet.
The phone allows encrypted P2P (peer-to-peer) calls, secured emailing feature, and prevents third-party intrusion.
Huobi and Whole Network's Acute Angle Node 6 
Acute Angle is a blockchain smartphone jointly launched by the Huobi exchange platform and Whole Network. The phone is currently available in China, but the makers are soon planning to expand their business into Europe and the USA. The $515 project was designed by Whole Network and users can purchase the phone by using Huobi's utility token HT.
The phone has in-built applications and several features along with an alert system that notifies users if there has been a change in the market value of their cryptocurrencies. There is also a reward feature whereby users can receive airdrops and earn tokens on their wallets.
The phone is powered by a built-in cold storage and crypto wallet where you can store all your assets.
Electroneum M1 (ETN Mining Enabled)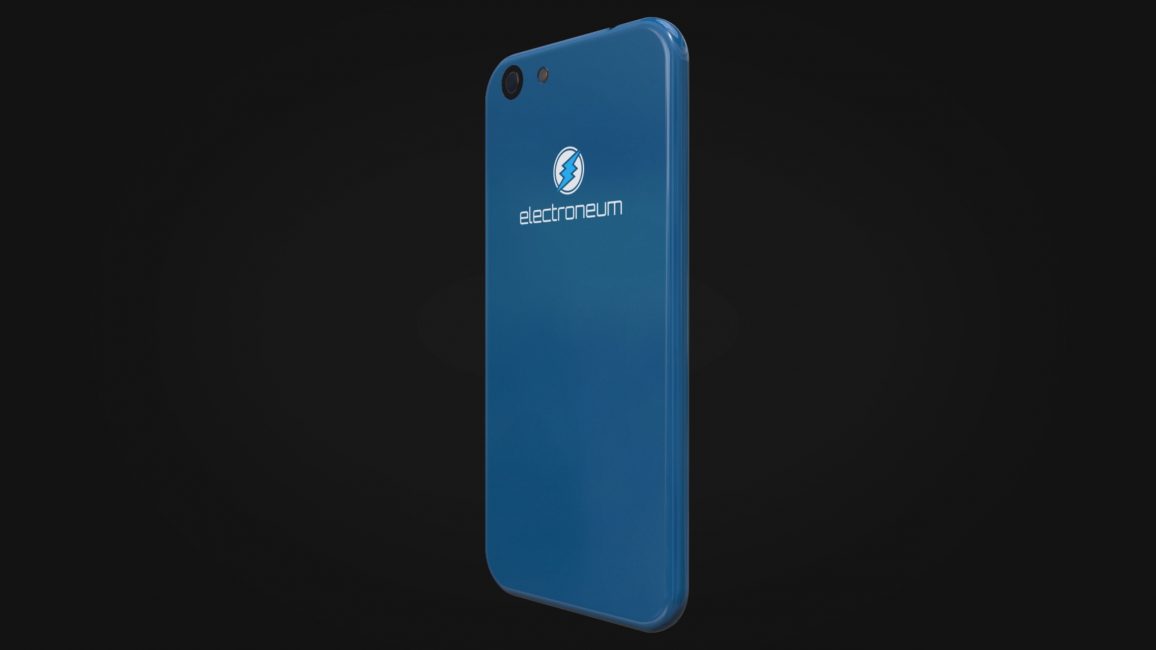 The Electroneum M1 certainly catches the eye with its sleek design and cool blue plastic back cover. The phone is priced just at $80 and with features like dual sim, 4G connectivity, dual camera, and 8GB storage space, it definitely a good bargain.
The Electroneum blue is available both for iPhone and Android users and mainly targets users in developing countries who can participate in crypto exchanges at minimal costs. Users can earn ETN for running the app and also earn an extra of $3 for taking part in the mining process.
The handset is fancy with 4.5 inches touchscreen, a 1600 mAh battery, and a warranty of 1 year. What more could you ask?
Samsung Galaxy S10 
The Samsung company came up with its latest crypto smartphones the Samsung Galaxy S10. The multicurrency wallet can store several cryptocurrencies including Bitcoin, Ethereum, Enjin Coin, Cosmo Coin, etc. The smartphone comes with several dApps and a cold-storage wallet meaning that the wallet is completely offline.  The phone supports 'Cosmee', a beauty-review dApp designed by Samsung that allows users to earn Cosmo tokens. S10 wallet also supports Enjin, which is an Ethereum-based cryptocurrency that is mainly used for gaming purposes.
Samsung Galaxy S20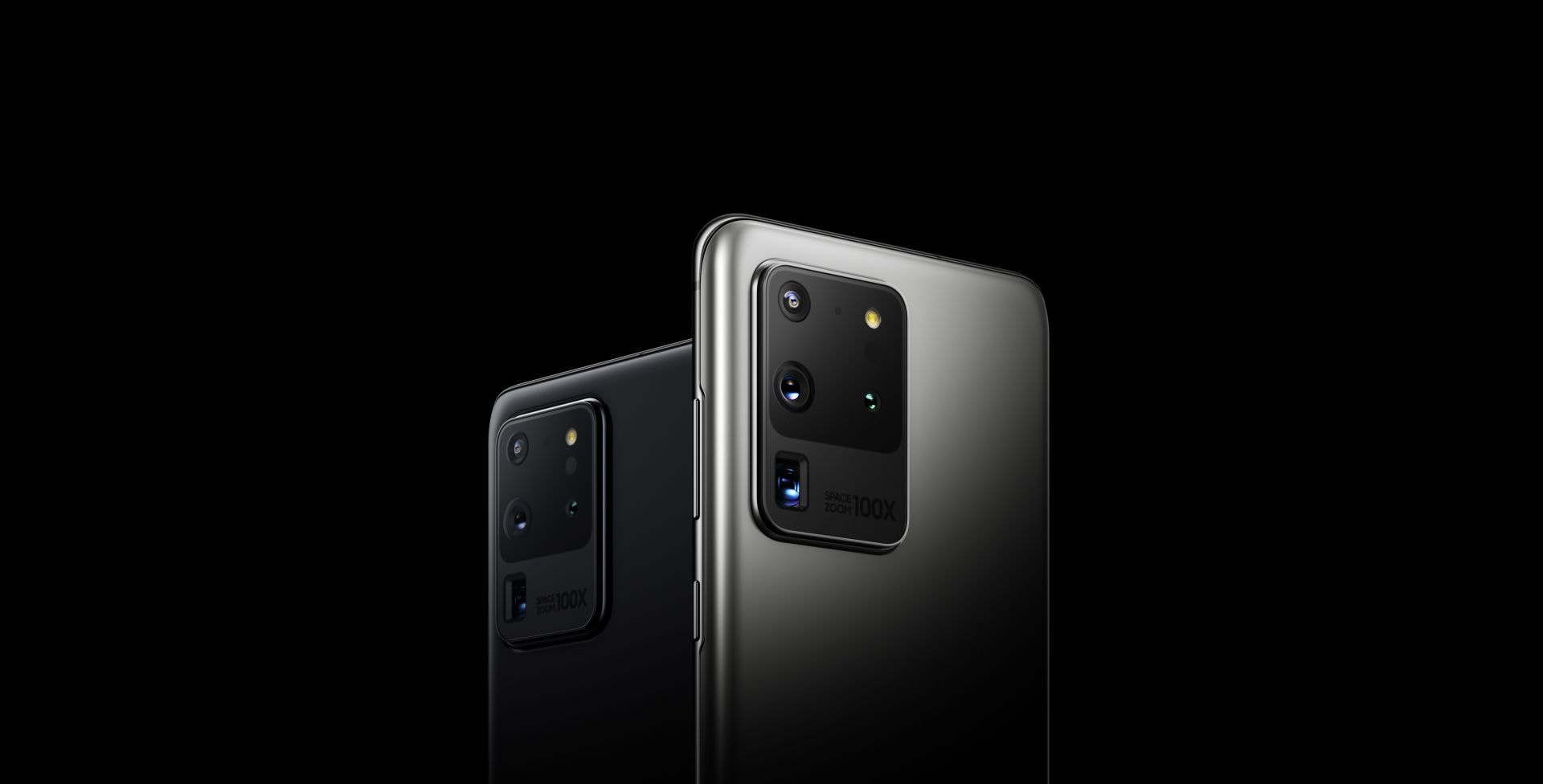 The Korean company Samsung took a step ahead by introducing the Samsung Galaxy S20 which is an upgraded version of the Galaxy S10 which was launched a year back in 2019. The smartphone is available in countries like the USA, Australia, UK, and the United Arab Emirates.
Like the Galaxy S10 variant, S20 will support the secure cryptocurrency storage wallet. The Samsung Blockchain Wallet is integrated as a cryptocurrency wallet so that users can securely send, receive, and store cryptocurrency.
Galaxy S20 will be improvising its security features and will be built on the 'Knox' platform where all your private keys, personal data, and PIN codes will be stored securely in an isolated place for maximum security.
However, the highlight of Galaxy S20 is its 108 Mp camera with improved image-capture features, battery life, more storage space, and 5G connectivity. The Galaxy S20 also comes with a secure wallet for sending, receiving, and storing crypto tokens.
Samsung Note 10 Klaytn Smartphone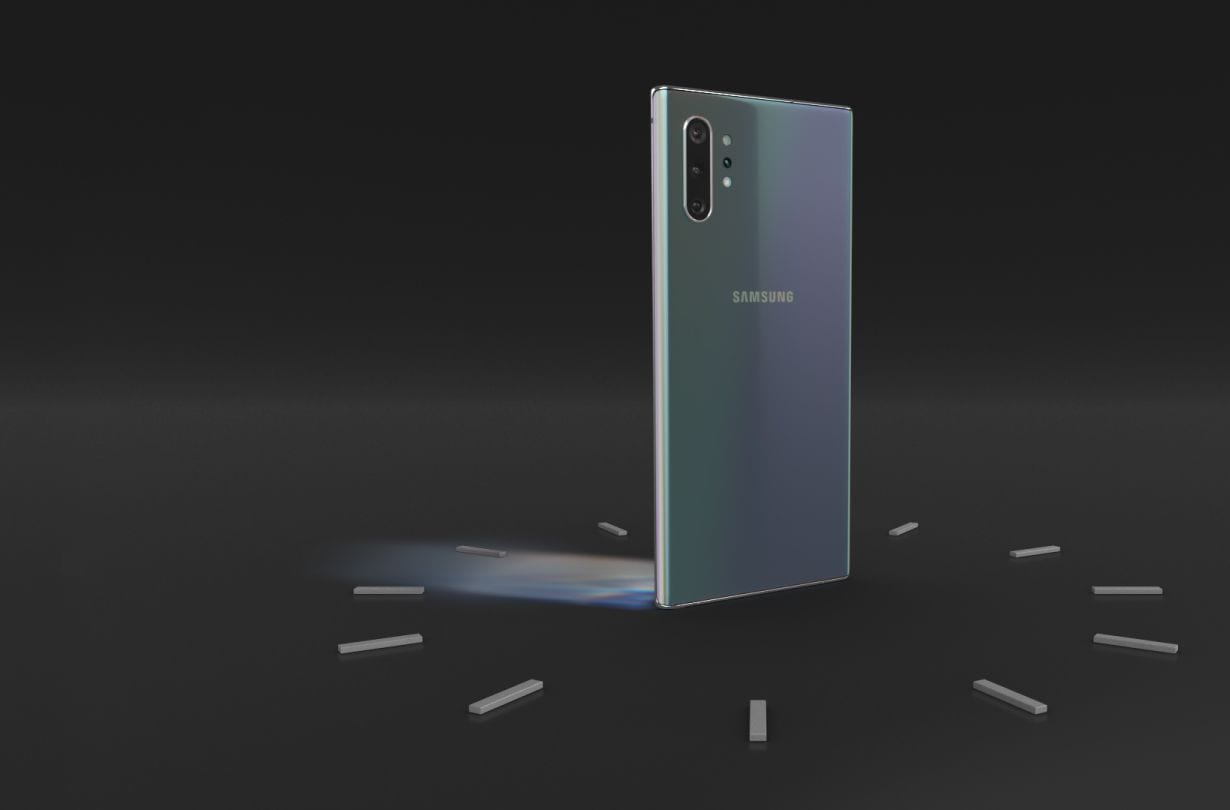 When we are talking about blockchain smartphones, the Samsung Note 10 Klaytn is invariably the market leader. The phone is jointly produced and launched by Samsung and 'Klaytn' a global blockchain network. Launched in October 2019, the smartphone is only available for the people of South Korea, but the company hopes to spread its wings to other countries soon.
The blockchain phone comes with 5 main decentralized applications namely:
Piction Network is a digital content provider.
WomansTalk, an exclusive shopping platform for women.
Haemuk, a dining application.
Fitsme, which is a beauty platform.
The Antube platform for mobile video users.