9 Best TRON (TRX) Wallets In 2020
TRON or TRX a brainchild of Justin Sun was developed and founded to decentralize the internet among users. Before discussing the best TRON Wallets or TRX wallet, let's have a brief idea about what is TRON.
TRON Protocol is a blockchain-based decentralized operating system that will allow its users to publish and store free content worldwide. TRON's distributed storage technology will help users to have full control of their content and use it without the interference of any third party or centralized authority like Google, YouTube, Spotify, etc. The users have full freedom to create and upload their content directly in the TRON's network without any worries of being censored or controlled by any third party. The users get paid directly into their wallets.
TRONIX (TRX) is the official currency of the TRON network and is ERC-20 compliant. So, to trade in TRON, users need to hold wallets that are compliant with the TRX currency.
Features to look for while selecting a TRX wallet
It should support the TRX tokens in the network.
Users should have control of their private keys.
Security features like PIN codes, two-factor authentication system, multi-signature system, to name a few.
Easy interface.
Customer support system.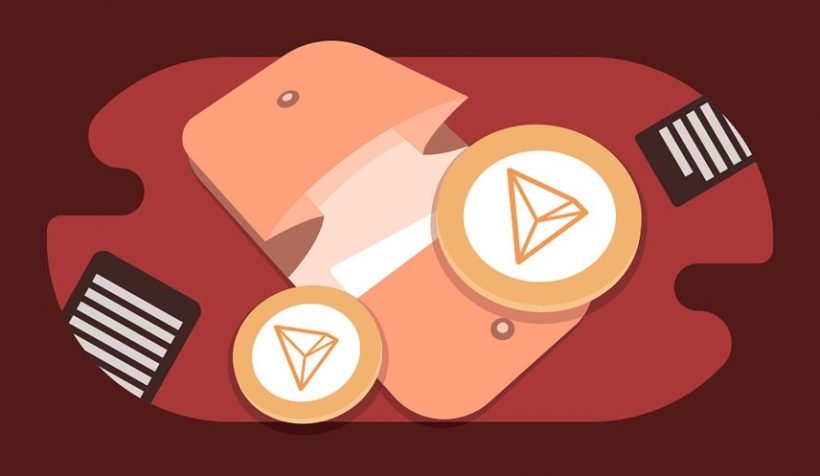 Best TRON (TRX) Wallets
There are many wallets supporting TRX token. We have shortlisted a few Tron wallets so that you can decide the best TRX wallet for you.
Atomic Wallet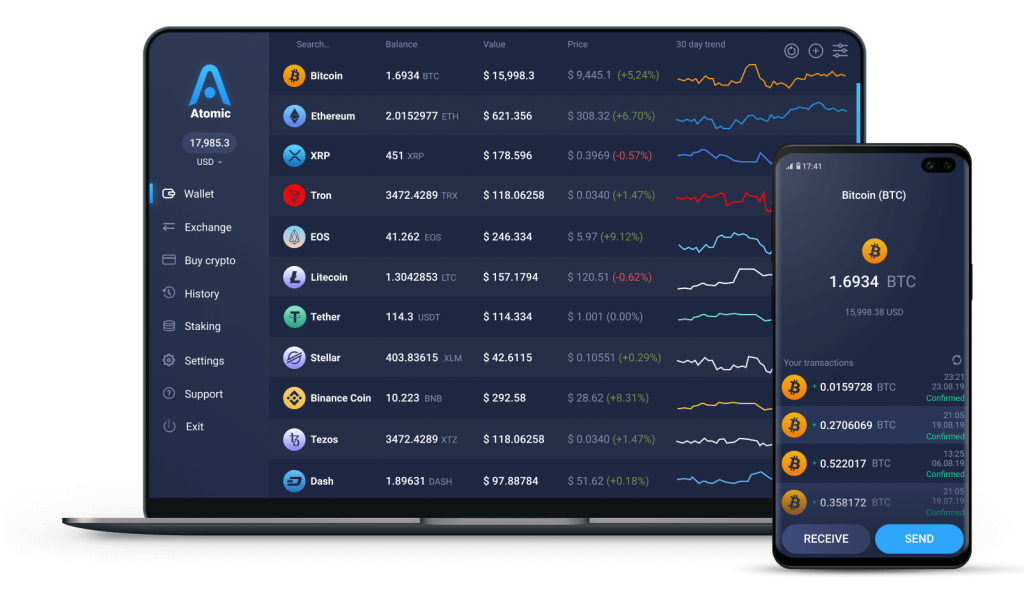 The desktop app is available for Windows, macOS, Ubuntu, Debian, and Fedora. Alpha versions of Android and IOS mobile apps will be released in December 2018. Full list of Atomic Wallet features:
Private keys are stored on the user's device and generated from mnemonic.
Built-in Buy Crypto with credit card option, provided by Simplex
Weekly updates with new coins, tokens, and useful features
Atomic Swaps option for exchange with low fees
Custom token feature — you can manually add any ERC20 token in seconds
Instant exchange via Changelly and Shapeshift
Instant 24/7-live support
Claim your free 15 Atomic Wallet Coin (AWC):
Download Atomic Wallet and complete the setup.
go to setting->airdrop
fill your email id and use p172G5R to get 15 free AWC coins.
Ledger Nano S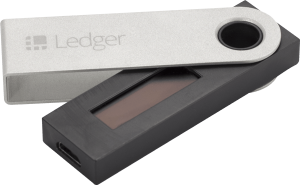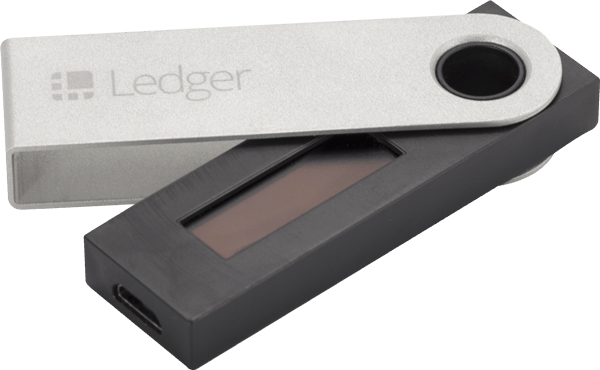 Ledger Nano S is the world's most popular and secure hardware wallet having an OLED display on it. It supports Tron (TRX) along with Bitcoin and few other Altcoins. For Tron support, your Ledger Nano S device should be updated with the latest firmware. It offers ultimate security features from strong cryptographic assets to secure all of your digital payments. Buy a Ledger Nano S Device
Guarda Wallet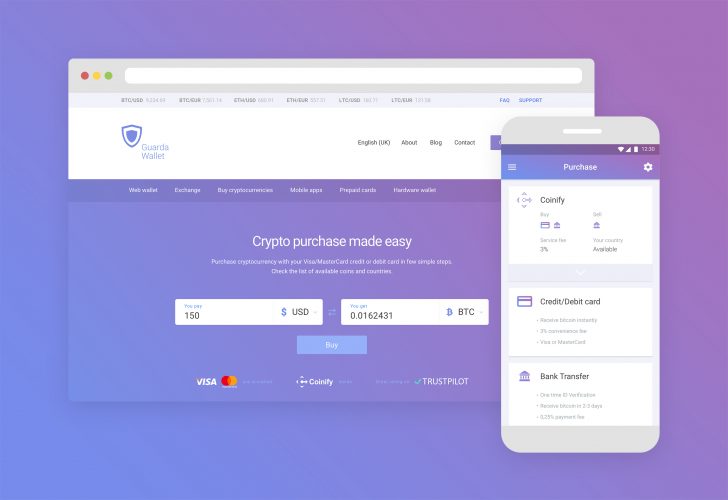 Guarda Wallet is a secure multi-currency non-custodial crypto storage that supports over 40 major blockchains (including Tron TRX) and more than 10.000 tokens. The wallets are available for Web, Desktop, Mobile (iOS and Android) and Chrome Extension.
The wallets created on Guarda have fantastic functionality – besides secure custody-free storages and rapid transactions, users have access to built-in crypto exchanges and purchases – all within one user-friendly and clean interface.  For those willing to step their security game up, Guarda offers Ledger Nano hardware wallet integration for Web and Desktop versions.
The key features of Guarda Wallet include:
Ledger Nano S integration
Secure backup encryption and custody-free storage policy
Wide range of supported cryptocurrencies with new coins and tokens added constantly
Built-in purchase and exchange services
Cross-platform operations – all the wallets are easily synced across available versions
24/7 customer support line with the fastest response time on the wallet market
Additional services such as ERC20 Token Generator
Currency-specific features of supported coins
Exodus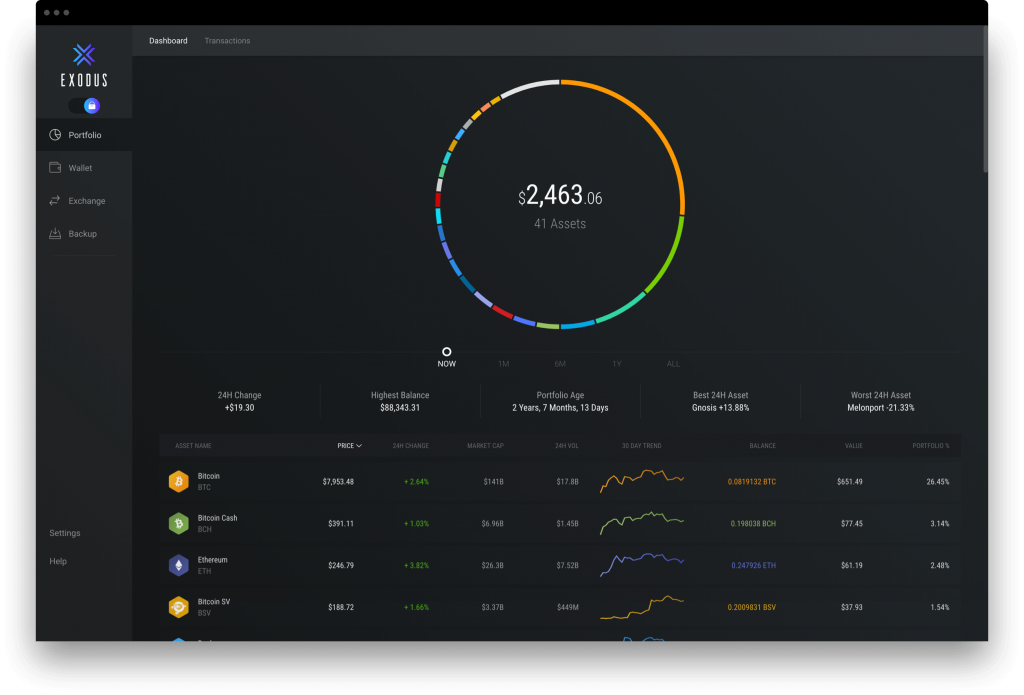 Exodus is a popular desktop wallet which recently launched its mobile version. It supports a big list of coins including TRON. Apart from security, I like the Exodus wallet due to it's easy to use an attractive user interface with a portfolio tracker. Similar to other wallets it uses a seed phrase for the generation and backup of your wallet. It is highly recommended to keep the seed word safe as it is highly important to take a backup of your entire fund. Exodus wallets also equipped with built-in exchange to exchange your cryptocurrencies instantly. Get Exodus Now.
Trust Wallet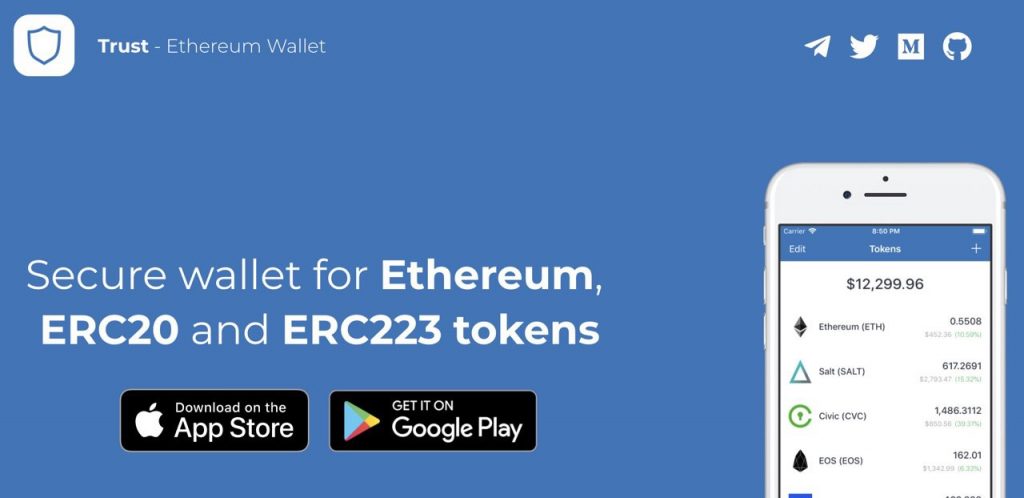 Trust wallet is one of the most reliable wallets for keeping cryptocurrencies which is recently became a part of Binance. Trust wallet supports major cryptocurrencies including Bitcoin, ETH, ERC20 tokens, Tron and many more. Like other HD wallets, it also uses a seed phrase to secure your wallet. This wallet is currently available for Android and iOS. Get Trust Wallet
Altcoin.io Swap Wallet
Altcoin.io is preparing to launch a decentralized exchange. As the core of this decentralized exchange, Atomic Swap Wallet enables swaps, trades and connects you with network peers. They are adding more and the number of coins to the wallet.
Online Wallet like Coinbase stores that Bitcoin on web-based wallets, instead of a blockchain. If the wallet gets hacked, you could lose entire funds. But on the other hand Altcoin wallet storing everything "on-chain," so that users will have full control. An atomic swap means that if the transaction is unsuccessful, neither party loses out. Signup for Altcoin Wallet
TRON Web Wallet
TRON Web Wallet or Tronscan is an online wallet and is one of the quickest and easiest ways to store your TRON coins. The sign-up process is fairly easy and the interface is also quite user-friendly. As you sign up, the interface will automatically store a copy of your private keys which can later be used for recovering your User ID or password in case you are locked out. You can view your account information like balance, transactions, etc through your wallet. You can also freeze some of your coins as well.
TRON Chrome Extension Wallet
Voted as one of the best TRON wallets of 2019, this is perhaps the most convenient and easy to use chrome wallets by far. Downloading and installing the wallet is very easy and quick. Transactions here can be done offline which automatically minimizes the risks of theft and misuse of account information making it one of the most popular wallets of TRON. Add Extension to your Chrome
Cobo (Mobile Wallet + Hardware)
The Cobo is another user-friendly TRON wallet that supports multiple currencies. It supports Bitcoin, Ethereum, Litecoin, EOS, Dash, and many more. It is very easy to download and set up the wallet on your mobile phone. The user interface is fairly easy to use. It has a two-tier authentication system, a password authentication process for every withdrawal, and several other security features for withdrawal of funds and transactions. This wallet is fairly new in the market but is gradually gaining its popularity among the TRON users.