Looking for the Best Bitcoin payment gateway or crypto payment processor? Here is a list of 21 best cryptocurrency payment gateways to accept Bitcoin and Altcoin as payments for merchants. These crypto payment processors accept BTC, ETH, XRP Litecoin, and a few other major cryptocurrencies.
Cryptocurrency payment gateways are borderless payment networks that allow the smooth transfer of cryptocurrencies and enable merchants and users to do transactions in bitcoins and altcoins. Payment gateway which accepts Bitcoin as a payment also known as a Bitcoin payment gateway. These payment gateways accept different cryptocurrencies including Ethereum, Altcoins, Litecoin, Ripple, Bitcoin Cash, etc.
In recent days, the crypto market has been volatile like never before. There are a lot of government restrictions and transactions are susceptible to losses. The price of bitcoin fell around 45% in December 2017 alone. So, business owners no longer want to hold back their bitcoins. They like to immediately liquidate and convert their bitcoins into fiat currency to avoid any loss.
The payment gateways allow immediate conversion of bitcoins and other crypto coins into the native fiat currency. The payment processors are equipped with other software tools that facilitate the whole process and allow the automatic transfer of crypto coins into the wallet of the merchants.
Why should merchants accept cryptocurrencies like Bitcoin?
Since the number of users of virtual currencies is increasing day by day, many countries are in the process of drafting a regulatory framework for the use of cryptocurrencies. The benefits of using Bitcoin as a payment option are innumerable. Some of the benefits are listed below.
It is safe and customers have full control over their transactions.
A new payment option for customers who prefer cryptocurrencies.
A discreet payment method with the full privacy of your transactions.
Payments are stored securely in the blockchain ledger.
No fraud risks and do not share confidential information with the sellers.
Transaction fees are significantly low as compared to debit and credit cards.
Useful for international trips and can use the same currency in different currencies.
No third-party intervention.
No payment delays compared to conventional credit cards
Secured by an authentic digital signature.
Cross-border payment in real-time.
Best Cryptocurrency Payment Gateways
Here is a list of the 21 best crypto payment gateways to accept Bitcoin payments. These crypto payment processors accept BTC, ETH, XRP Litecoin, and a few other major cryptocurrencies.
Blockonomics (Decentralized and Anonymous Bitcoin Payment Gateway)

It is a decentralized cryptocurrency payment gateway that does not require any third-party authentication, permissions, and extra API integration to support transactions. For making payments, customers need to scan the QR code of the page or from digital wallets. Users can also create invoices for cryptocurrencies very much similar to PayPal. A few highlighted features are:
Secure environment for Crypto payments like Bitcoins, Litecoins, Bitcoin Cash, etc.
Merchants can use it anonymously for the purchase of their products globally. (Without Registration)
Supports major wallets like Mycelium, Blockchain.info, Trezor, Ledger Nano S, etc.
Direct payments to the merchant's crypto wallet.
Binance Pay – Crypto Payment Gateway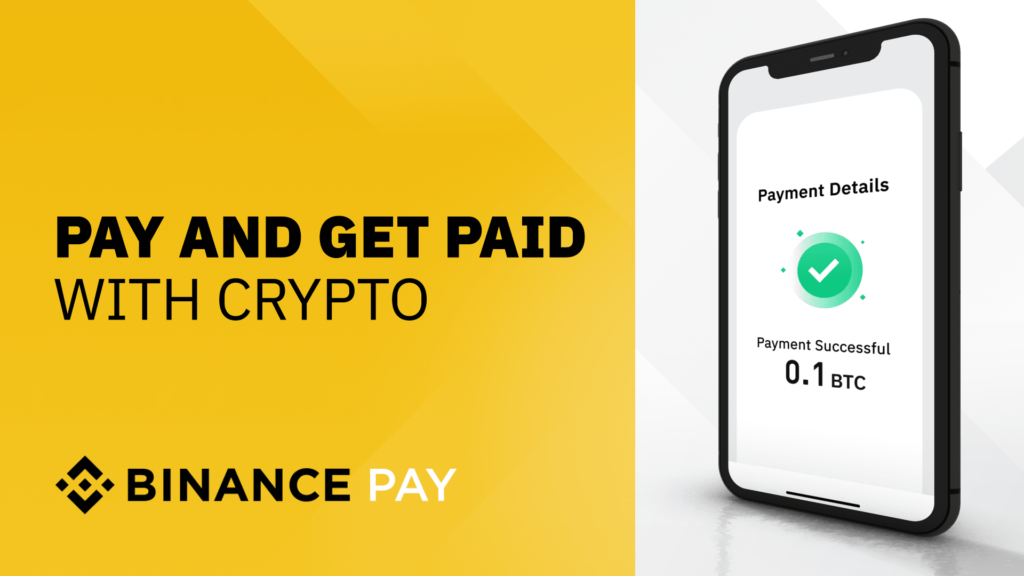 Binance is a well-known name in the crypto space that also offers a crypto payment gateway or bitcoin payment processor. In Feb 2021, the Binance pay beta version was launched exclusively for p2p payments. The platform supports 30+ cryptocurrencies including Bitcoin, Ethereum, BNB, and many more. Users can access Binance Pay features with the help of the Binance app where they can instantly transfer funds from their spot wallet to Binance Pay or they can also withdraw funds to bank accounts. Crypto travel giant Travala was the first platform started accepting crypto payments using Binance Pay.
CoinPayments – Crypto Payment Processor


CoinPayments is a global payment gateway that enables users to easily transact with Bitcoin, Ethereum, Litecoin, and more than 2,000 other cryptocurrencies hosted on its platform. Since 2013, CoinPayments has cemented itself as an industry leader, helping fuel crypto adoption by offering fast, secure, and easy-to-integrate solutions for merchants to start accepting crypto payments. These include shopping cart plugins with major ecommerce platforms, tailor-made APIs, digital wallets, and a host of other business tools. To date, CoinPayments has processed more than US$10 billion in crypto payments and continues to serve more than 70,000 merchants globally. CoinPayments is currently active in over 180 countries. Some of the key features include:
Real-time global payments
Industry-low processing fees of only 0.5% 
Over 2,100 supported coins 
Easy plugins with eCommerce platforms like Shopify, Magento, and more
Auto conversions to avoid volatility
Fiat conversion options
CoinRemitter


Coinremitter is an all-in-one crypto payment gateway that provides a well-rounded solution for merchants looking for a comprehensive suite of crypto payment services. It offers support for a wide range of popular cryptocurrencies, along with robust crypto api and plugin services, easy-to-use invoice services, and numerous other exclusive features for a seamless and hassle-free crypto payment experience. Best of all, our transaction and processing fees are among the lowest in the market, ensuring maximum value and profitability for your business.
Coinremitter's following features can enhance the experience of accepting crypto payments:
Multi-currency support
Lower transaction costs and the lowest withdrawal fees
Open-source plugins and APIs for simplified payments
Auto-withdrawal functionality
Multi-layered security
Bonus earnings through affiliation"
Coinbase


Coinbase is one of the most popular bitcoin exchanges for business transactions. Download the merchant app and start accepting bitcoins. One of the key features of Coinbase is you can immediately start converting bitcoins into fiat and avoid the risk of price volatility.
Features:
It is fast and no transaction fees for accepting crypto coins.
It is integrated with WooCommerce, Shopify, Magento, and OpenCart, just have to add a shopping cart plugin.
For website owners, add a payment button to your website.
Email invoice to request payments.
It is integrated with API.
Speed

Speed is a leading Bitcoin payment processor that enables fast and secure transactions anywhere, anytime. So far, it has helped over 550+ merchants & businesses process 10,952+ transactions across 21 countries worldwide.
Speed offers a wide range of payment solutions to match your growing business needs. From online payments to offline transactions, you can collect Bitcoin payments across all channels and mediums through On-chain/Lightning networks.
You can sign up with Speed for free. All you pay is a 1% fee once your transaction volume reaches 0.5 BTC. You can also access Speed's white-label crypto payment solution to deliver a personalized checkout experience across your online touchpoints.
Features:
Fast and secure Bitcoin payments over Lightning/On-chain Networks.
Instant payment and payouts
Two-factor Authentication for better security
Third-party integrations available for popular CMS (like WordPress, Magento, OpenCart, etc.)
Developer-friendly powerful APIs supported by documentation.
Dedicated Mobile Point-of-sale app for Android and iOS
Speed wallet app for transacting Bitcoins anywhere, anytime
Support via email and chat
Lowest transaction fee
No KYC, fully decentralized payment processor
CoinsBank


CoinsBank is an all-in-one blockchain payment gateway. It can be easily synchronized with your debit card with just the click of your finger. The mobile app is available for all Android and iOS phones.
Features:
Instant deposit and withdrawal methods.
A two-factor authentication system to secure your wallet.
Supports all major fiat currencies like USD, EUR, GBP, and Russian Ruble.
Easy exchange of funds in current market rates.
A 24/7 free transfer of currencies to friends and families.
A 24-hour customer support system.
Your synchronized debit card is accepted worldwide.
A global exchange trade platform for customers at minimum risks and maximum profits.
Plisio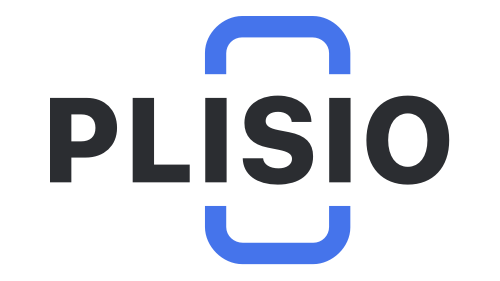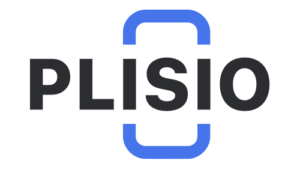 Plisio is a cryptocurrency gateway allowing your business to start accepting crypto payments in a matter of a few minutes. The connection won't take long and the most popular integrations like Opencart, WHMCS, VirtueMart, and WooCommerce will make it even easier for you.  Plisio has a perfect solution for any business and its flexible API can meet any demand. The Plisio team is also ready to present personal solutions for its customers. All you need is to contact us and discuss the details.
Free-of-charge setup, the lowest fee of 0.5%, and no additional or hidden fees make it possible for you to manage your costs better. The mass payout feature allows you to pool and automate up to 1000 transactions, which will cut your fee costs by 80% and save you more time than you can spend on your business growth.
Setup will take only a couple of minutes and you won't have to provide any documents and spend time on paperwork. Our company follows all today's standards and security rules, as well as respects clients' privacy and privacy in business.
OpenNode

OpenNode is one of the most popular Bitcoin payment processors for business transactions. OpenNode is free to start and quick to set up, within minutes of signing up  OpenNode provides a simple and easy-to-use experience for any business that wants to accept Bitcoin payments.
Features:
Bitcoin and Traditional Currencies (USD, EUR, GBP, & more)
On-chain and Lightning Network
Instant payments and automatic conversions
E-commerce plugins (Shopify, WooCommerce, Magento & more)
Payments for any business; Invoices, In-person, and online
Simple yet powerful API for custom solutions
Bitcoin Payment buttons and donation buttons
24/7/365 Global Customer Support
Compatible with all Bitcoin wallets
2 Factor Authentication compatible
CoinsPaid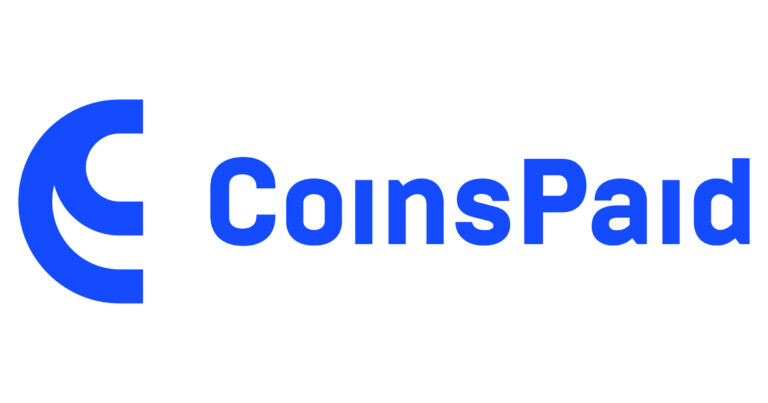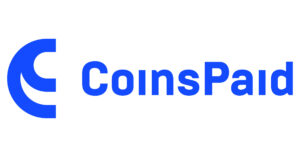 CoinsPaid is a large ecosystem that consists out of multiple financial solutions for businesses and individuals. Their products include a crypto payment gateway, personal and business cryptocurrency wallets with a built-in exchange, an OTC desk, SaaS crypto payment gateway. In addition to their existing services and solutions, CoinsPaid is planning to release a CPD token and DeFi solutions for their clients. By using their token, you will receive up to 50% fee reduction for your business. 
Their cryptoprocessing solution is widely used and works with 5% of all Bitcoin transactions. Currently, CoinsPaid is working with more than 700 merchants and has 7 years of experience working with cryptocurrencies. 
B2BinPay

B2BinPay B2BinPay is an all-in-one global cryptocurrency payment solution for Merchants and Enterprise clients which allows businesses to send, receive, store, exchange, and accept cryptocurrency payments online, safely and securely. B2BinPay enables global transactions between parties for a fraction of the cost of traditional online payment gateways. With a high degree of automation and transaction speeds of under 20 seconds, users can get connected in less than an hour via a single API. Read more: B2BinPay Review.
Features Include:
No recurring fees or hidden charges, Ultra-low processing fees
Downloadable reports, real-time balance and transaction history
Secure checkout, Automatic withdrawals
Secure API and sandbox environment availability
Over 800 coins and tokens supported
24/7 technical support in 6 languages
BitPay


BitPay, based in the US is one of the earliest Bitcoin payment gateways operating since 2011. Download the BitPay app and start accepting payments and online transactions. Bitpay also offers Bitcoin Debit Cards for easy crypto to fiat transactions.
Features:
BitPay has open-source plugins suitable for eCommerce platforms.
All payment transactions can be done in Bitcoin.
Allows Bitcoin donations.
POS mechanism allows bitcoin to be converted into 8 fiat currencies.
Globally accepted and allows bank deposits in 38 countries.
API platform offers a simple interactive interface.
A two-factor authentication system allows full security.
Multi-user facility.
Multilingual and supports more than 40 languages worldwide.
There are options for transaction speed according to your needs.
Compatible with all bitcoin cash wallets.
Transaction notification through email and mobile text messages.
CoinGate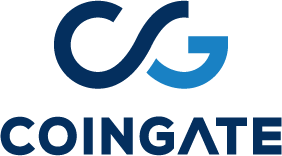 CoinGate another bitcoin payment gateway for your business allows you to use bitcoins and altcoins and accept payment in USD, EUR, and BTC.
Features:
POS applications for different platforms like web browsers, Android, and iOS.
It comes with plugins for eCommerce platforms.
Shapeshift integration that supports different crypto coins.
Real-time integration with e-commerce
Blockchain


Blockchain.info is one of the oldest bitcoin payment gateways suitable for business as well as personal use. Currently, it supports Bitcoin, Bitcoin Cash, and Ether globally for transactions. Blockchain.info is a famous crypto wallet but it is not limited to wallet only but also a repository that allows exploring Blockchain information, developments, and the statistical report of Blockchain and Bitcoin. It provides Bitcoin payment APIs which can be used for personal or business purposes. The implementation process is not as simple as they don't have any easy to use a plugin for merchants. It requires a little bit of technical knowledge of programming to integrate it and use it without any fee. Features:
The crypto wallet supports Bitcoin, Bitcoin Cash, and
Download the mobile app into your Android and start bitcoin transactions.
A completely free and secure wallet.
API allows you to receive and send bitcoins to other wallets.
NOWPayments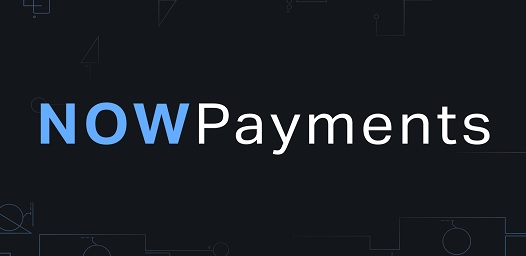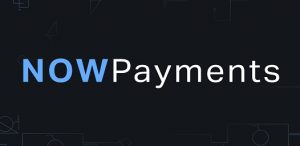 NOWPayments is the easiest way to accept online payments in a wide variety of cryptocurrencies. Our solution is custody-free, low-fee, and easy to implement anywhere. NOWPayments was created in 2019 by the ChangeNOW team. The goal behind the development was to create a payment gateway with the widest assortment of cryptocurrency coins, easy-to-implement API, and ready-to-go solutions.
Aside from the API, the NOWPayments products include a widget, an assortment of buttons, and a range of plugins, like the one for WooCommerce, WHMCS, and OpenCart. NOWPayments is aiming to make each product work for merchants' special needs, the button is fully customizable and the team is working on bringing new products to the list. There are over 30 currencies supported on the NOWPayments service. They include the most popular coins, stablecoins, and tokens. The team is working on constantly expanding the list.
TripleA

TripleA bitcoin payment gateway offers a fast setup. It only takes a few minutes and is very flexible. No bitcoin or technical knowledge is required. It is the most user-friendly payment gateway. You can either choose to use their WooCommerce plugin for your WordPress website or use their API for custom integration.
Bitcoin to bitcoin transactions are free of charge, with no intermediary. Bitcoin payments go directly from the customer's wallet to the merchant's wallet. TripleA also allows local currency withdrawals to avoid any price volatility with only a 0.8% flat fee, which is one of the lowest you can find.
Features:
Compatible with all standard bitcoin wallets
Withdrawal in local currency with a flat fee of 0.8%
Only three steps of the setup
Email notification for each transaction
WooCommerce plugin and open-source API for custom integration
No subscription, maintenance, or set-up fee
BTCPay Server


BTCPay Server is a free, open-source, and self-hosted cryptocurrency payment gateway that allows merchants to receive payments in Bitcoin and supported altcoins, directly in the crypto wallet without any transaction cost, fees,  or a middleman. The major advantage of BTCPay is that it is completely free and open-source software, developed by the community which allows the user to directly receive payments P2P, within the wallet. Some highlighted features are:
Zero fees no middleman comes with e-commerce support integration
Lightning network for faster payments
Supports Bitcoin as well as Altcoin payments
Offers enhanced privacy and security
Built-in crowdfunding
Pay with BTCPay button
SpicePay
SpicePay, another cryptocurrency payment gateway allows you to accept and exchange cryptocurrencies and store your funds securely in your wallet.
Features:
A secure and convenient exchange platform.
Exchange your digital coins for USD, EUR, GBP, or CAD.
Withdraw funds through wire transfers like PayPal or SEPA.
Integrate payment gateway to your website.
Donate through online digital tools.
Online retail and e-commerce plugins allow you to connect your business globally.
No fraud or chargebacks.
Save up to 2% on every transaction.
BitGo feature allows you to use the app on mobiles and desktop systems.
SpectroCoin


SpectroCoin is a free blockchain wallet that allows the instant exchange of your funds. Features:
Supports more than 30 currencies including Ethereum, Bitcoin, Dash, and XEM.
It allows high deposit and withdrawal limits.
It has e-commerce plugins like Magento, OpenCart, PrestaShop, VirtueMart, and WooCommerce.
Offers a Bitcoin debit card.
SpectroCoin API allows you to buy and sell bitcoins and other currencies.
GoUrl.io


GoUrl.io is an absolutely free open-source bitcoin wallet. Its e-commerce plugins and API interface makes it one of the most trusted global network wallets.
Features:
The wallet is 100% free with no subscription or monthly charges.
GoUrl Monetiser allows you to sell music, videos, URLs, images, and texts online for crypto coins like bitcoins, dogecoin, and
No ID or bank account authentication is needed.
Customize your bitcoin box through JSON or JQuery.
Earn by selling your products or making bitcoins through downloads.
Earn through site registration.
Allows third-party e-commerce plugins like WooCommerce etc.
Earn through participation in Affiliate Programs.
Shopify Gateway
Shopify gateway is an e-commerce payment gateway and is one of the most trusted ones in the crypto market today.
Features:
Very low transaction fees.
Secured transactions allow you to accept payments from anywhere and anytime.
POS applications allow you to use the wallet in tablets, PCs, and mobiles.
Fast and hassle-free transfer of payments worldwide within minutes.
No PCI compliance is required.
Conclusion
The popularity of cryptocurrencies is increasing day by day. Many countries have started mainstream crypto as a legal mode of payment such Japan while others are still framing a regulation policy on digital assets like India. Users can use any platform from the above list of best cryptocurrency payment gateways as per their need to start accepting bitcoin payments. Which will allow customers to easily make payments through digital payments?