Top 8 Best Komodo Wallets for KMD Tokens in 2019
Launched in 2016, Komodo is a new blockchain in the market with the goal to create an autonomous, free, and independent blockchain network. The Komodo blockchain platform was designed to bring in new innovative ideas and to serve the interests of both blockchain developers and entrepreneurs as well as the ordinary crypto investors. Komodo aims to provide a more secure, scalable, inter operable, and adaptive blockchain ecosystem. In this article we will discuss best Komodo wallets to store KMD tokens.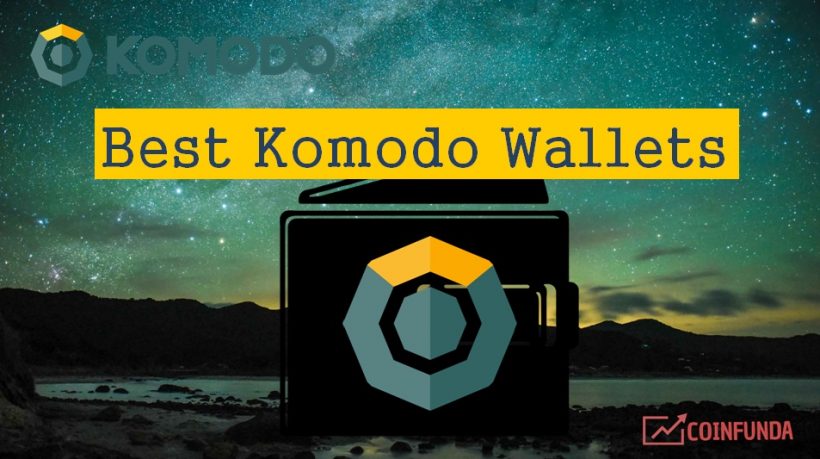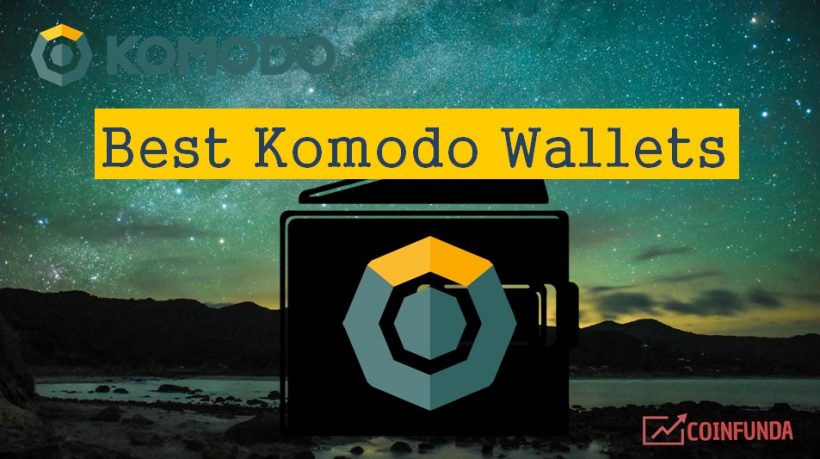 Komodo Features:
Komodo's open-source platform provides end-to-end business solutions to developers and users.
The decentralized platform provides atomic swaps through which developers can crowdfund, create their own blocks, and integrate with other blockchain networks.
Decentralized Initial Coin Offering or DICO
Komodo's ICO launch was completely decentralized. Through DICO, the coins are distributed among many nodes in the blockchain thus preventing the concentration of too many coins in the hands of a few.
Decentralized Exchange of Komodo-BarterDEX
BarterDEX is Komodo's decentralized exchange platform that allows all trading of cryptocurrencies and atomic swaps. Through atomic swaps, the exchange holds the counterparty trading risks completely relieving the investors from the liability burden.
Delayed Proof-of-Work Consensus Mechanism (dPOW)
The dPOW consensus mechanism of Komodo is based on Bitcoin's proof-of-work protocol. All network transactions of Komodo platform are 'backed up' on the Bitcoin POW.
Guarda is highly secure, user friendly multi crypto asset management wallet which supports multiple assets including KMD tokens. Since it is komodo web wallet, users can assess it with any device connected to internet. This wallet is also available for android platform and desktop. Few remarkable features of guarda komodo wallet are listed below:
Full Anonymity — user can create wallet without registration.
Full control of private keys and assets, No data left on your browser/device
Users can import/export Private key and also Backup and restore the wallet at any time
Built-in exchange to convert KMD into other coin
Purchase KMD with a bank card
The Komodo Agama desktop wallet is available for Mac, Linux, and Windows operating systems. It is developed by SuperNet, one of the companies owned by Komodo. The wallet supports multiple currencies like Komodo, Bitcoin, and Zcash. The users can choose between Basilisk, Full and Native nodes. Furthermore, Agama consists of DEX which is a decentralized liquid exchange platform and PAX, a pegged asset exchange platform for fiat coins.
This desktop wallet is a native wallet of Komodo. The wallet's QT interface runs well both in Windows and Linux operating systems. The wallet is fast and is the world's first QT wallet for Zcash forking.
Agama is a mobile wallet and can be downloaded into your Android and iOS phones. It uses the TestFlight application. Wallet users can earn 5% rewards for holding more than 10 KMD coins. Users must have a backup of their seed phrase and private keys in case of loss of their mobile devices. Agama mobile wallet is by far the best Android wallet for Komodo users. The iOS app is yet to be developed.
Ledger Nano S is a hardware wallet and supports multiple currencies like Komodo, Bitcoin, and Ethereum. The wallet appears asa USB port that can be carried anywhere and connected to your laptop device for easy accessibility. The wallet is easy to use and is recommended both for experts and amateurs.
Trezor is a hardware wallet. The interface is quite easy and is a good option both for beginners and pro. The wallet is protected by private keys and seed code that is protected by a passphrase and can be used to recover if it is lost. Trezor is a well-known hardware wallet in the Komodo platform.
Komodo Paper wallet is one of the safest wallet options for users. Users need to be quite diligent and alert while saving their private keys, so it is often not recommended for beginners. It is advised that only one person should have access to this wallet or otherwise you may have no clue about your assets. If a paper wallet is lost, it cannot be retrieved. So, users especially those who have experience handling it has to be well-versed and careful about the whole process.
Magnum is also a multi currency decentralized wallet with integration of Changelly exchange. It supports Bitcoin, Tezos, Ethereum and few other crypto assets including KMD tokens. Magnum wallet. It supports Ledger device and offers multiple Airdrops to the users.
Hope you enjoyed this article on best KMD wallets. We handpicked available wallets for KMD coins to make this list of best wallets for Komodo coins. Which KMD wallet you are using? Share with us in the comment section below.