List of the Coins Supported by Ledger Nano S Wallet
It is essential for each and every user to store their funds (in the form of cryptocurrencies) safely. Reliable cryptocurrency storage requires efficient wallet types.cryptocurrencies wallets are available in the crypto market nowadays, but the most efficient wallet recommended for the storage of crypto currencies is Ledger Nano, which can be used even in an offline mode, since it is an offline wallet. This wallet usually involves cold storage.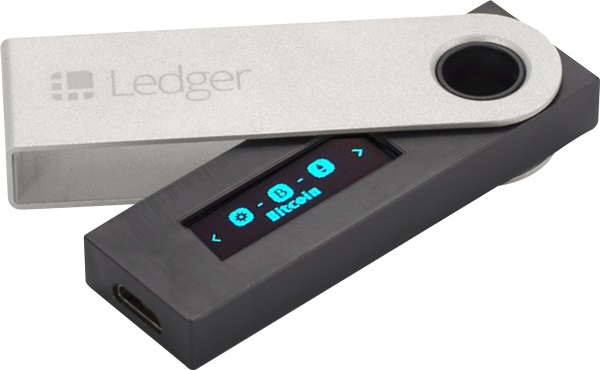 Ledger nano was introduced first by a French startup company in 2016 and is perfectly suitable for making long – term crypto currency investments. The cost of this wallet is approximately 80 US Dollars ($80). The appearance of Ledger nano is similar to that of an USB device and it is normally utilized for the following purposes:
Crypto currency transfers or exchanges (sending or receiving crypto coins)
Wallet addresses management
If an user wants to send or transfer the funds available in his wallet, he needs to connect the device in his computer system.
Unique features of Ledger nano:
It never ever compromises on the factor of security, since it is a highly secure and reliable wallet compared to the other crypto wallets available in the market.
It helps in the creation of multiple wallet addresses in a single device for the safe storage of crypto currencies.
It focuses mainly on quality, thereby gaining the customers' attention and acquiring the customers' satisfaction.
An application has also been designed for ledger usage, which normally acts as a bridge between the funds and the device.
Details of crypto currencies supported by Ledger Nano:
A variety of new crypto currencies have been added daily on Ledger nano. Recently at the time of hard fork, bitcoin holders were given an amount of Bitcoin cash (BCH) equal to that of bitcoins (BTC).
Bitcoin (BTC): Ledger Nano initially supported bitcoins, but has now extended its support to some other below mentioned crypto currencies too.
Litecoin (LTC): Next to bitcoins, support priority is higher for litecoins in ledger nano.
Bitcoin Cash (BCH): Once the split of bitcoins into bitcoin cash had taken place, it has been supported by ledger nano.
Ethereum (ETH): Ledger nano is feeling really glad to support the world's best promising crypto currency called ethereum.
Ethereum classic or ETC: Ledger nano had been started supporting ethereum, once the split of ethereum had been taken place.
Zcash: It is same as that of bitcoins, but the only difference is that it maintains privacy. This means that the transactions here are usually done in a private manner.
Digital cash or DASH: It is being used extensively by experienced users and is not perfectly suitable for new users.
Ripple or XRP: It gives huge profit rates to the investors.
Stratis
Komodo
Dogecoin
Bitcoin gold
Vertcoin
Stealthcoin
Expanse
Ubiq and
ARK
Digibyte
Expanse
NEO
PIVX
PoSW
Qtum
Starts
Stealthcoin
Stellar
Ubiq
Vertcoin
Viacoin
MyEtherWallet is a famous online Ethereum wallet which can be used as an alternative to the Ledger wallet. It supports natively the Nano S in Opera and Chrome, without an app or plugin installation. To manage  Ethereum account, visit MyEtherWallet website.
Recommended: How to Use MyEtherWallet to Send Ethereum (ETH) and ERC20 Tokens [Tutorial]