8 Best Ethereum Debit Cards 2022
Nowadays, there is huge competition among the usage of cryptocurrency debit cards. Especially Ethereum debit cards are in high demand, while compared with the other crypto debit cards like Bitcoins (BTC), Litecoins (LTH), and DASH coins, and so on. Since there are multiple choices available, it is difficult for a user to select a perfect ETH debit card for him as there are many factors to choose from such as fee, acceptance, support, etc.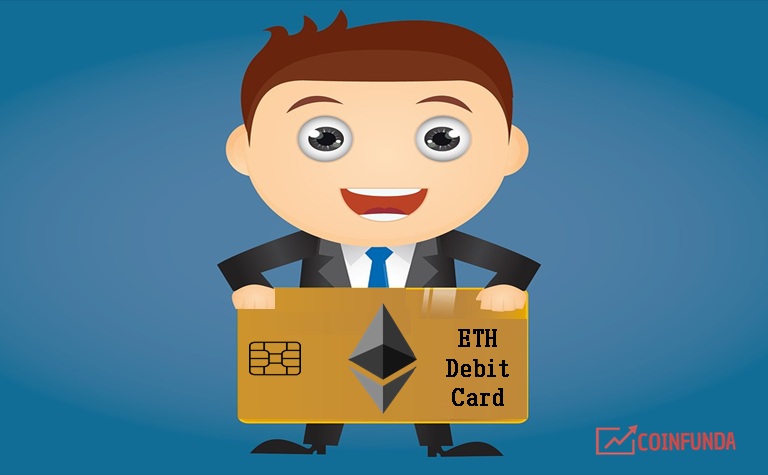 These Ethereum debit cards are powered by an Ethereum wallet where users keep their ETH for making payments. Whenever a cardholder makes a payment through an Ethereum debit card, an equivalent amount of ETH is deducted from the wallet and the user also pays conversion fees for conversion between crypto and fiat currency. In the previous article, we have discussed Best Bitcoin Debit Cards. Here we are going to discuss the Best Ethereum debit cards.
We have also prepared lists for Bitcoin and BCH debit cards. You may also like:
Bitcoin Debit Cards (26 BTC Card List)  || Bitcoin Cash (BCH) Debit Card List
Best Ethereum Debit Cards – ETH Prepaid Cards
Wirex: (Offers Crypto back Like Cashback)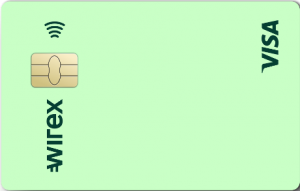 Wirex is a well-known and the trusted cryptocurrency debit card. Wirex card is available in Virtual and Physical form. These cards are powered by Wirex crypto wallet that means each card is linked with the wallet. Currently, Wirex supporting more than 50 crypto coins including Ethereum. This card is accepted all over the world. There is no fee for exchanging cryptos into the wallet. Read full Wirex Review
Coinbase Debit Card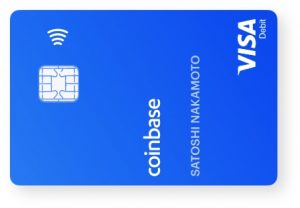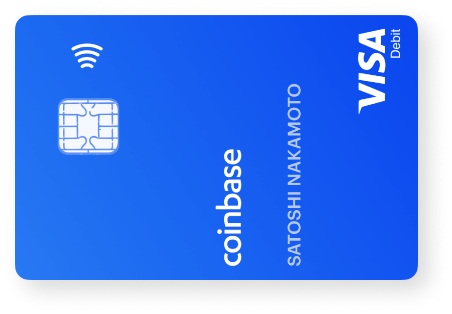 Coinbase Card enables users to instantly spend Bitcoin, Ethereum, Litecoin and few other supported coins. You can use this card to make any purchase or ATM withdrawal just like other debit cards. Users can select which crypto they want to spend through the app for making payments. For the security of your fund, it offers features like two-step verification, end-to-end encryption, user can also freeze cards instantly in the case of loss or misplacement.
Coinbase Card allows users to translate cryptos into the local currency instantly, meaning while traveling you don't have to worry about money exchange.
SpectroCoin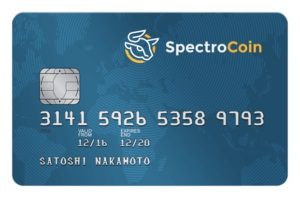 SpectroCoin offers prepaid/debit cards, which can be used with ATM or you can also use them for shopping around the world just like any other payment card. 
These cards are attached with SpectroCoin blockchain wallet so that funds will be loaded automatically with in your prepaid card instantly. These c
ards can be denominated in euros (EUR) and dollars (USD). You can deposit different crypto as well as fiat including BTC, ETH, XRP, and many others which will be instantly converted to supported coin for your card.
Paycent
Paycent is a global mobile crypto wallet that has been designed to be fully compatible with multiple cryptocurrencies including Bitcoin, Ethereum, LTC with high liquidity and seamless conversions into fiat and crypto-assets. Paycent also offers a debit card that is linked to their crypto mobile wallet.
KeyCard (Hardware Wallet + Debitcard)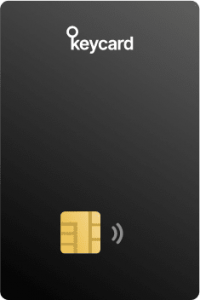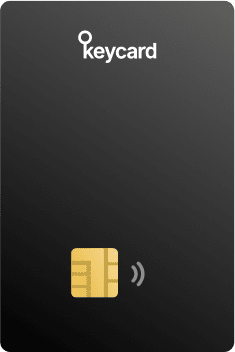 Ethereum messaging app as well as a mobile browser startup known as "Status" has relaunched its hardware cryptocurrency wallet with a name Keycard. This open-source wallet will be distributed to interested blockchain developers without any cost for testing purposes and later it will be available for sale on Status's website for approximately $29. Initially, Status Keycard wallet will be compatible with few cryptocurrencies including bitcoin, and Ethereum.
Crypterium Card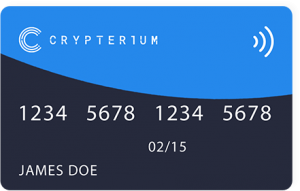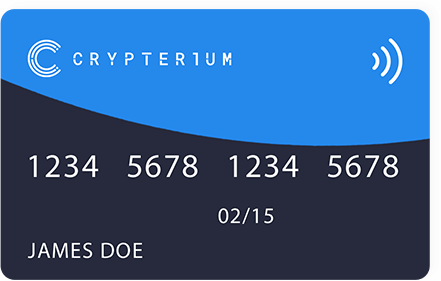 Make space in your wallet for the world's first crypto debit card that can be ordered and used globally. All you need is an internet connection and a Crypterium account – you are ready to go! This crypto debit card supports ETH, BTC, LTC and USDC with more coins being added regularly.
Unique features:
Cards are delivered worldwide, including in Africa and Asia
Exceptionally high limits: $10,000 daily / $60,000 monthly
Best exchange rates are offered through a powerful AI-based bid-offer matching system
Low top-up fee: 1%; Cross-border fee: 2%
TENX (Upcoming)
The first and topmost card among the three premium debit cards of Ethereum is the TENX. The reason is that it is a successful card with great potential for fundraising. The tokens of TENX are usually referred to as PAY tokens, which are available at a huge rate with a price of around 4 US Dollars ($4). In the future, tenx is planning to support some other cryptocurrencies, in addition to Ethereum.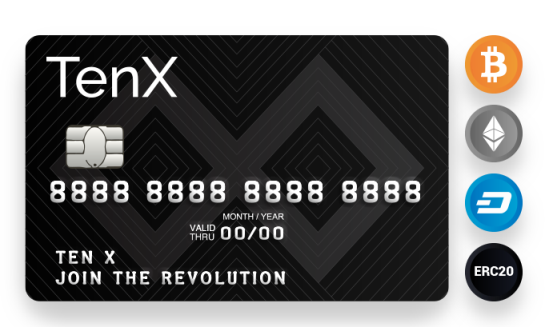 Unique features of TENX:
It is a highly demanded debit card with a high success rate in the cryptocurrency market.
The TENX ICO has been sold out in a quick manner.
Its application is being available widely in the crypto market so that the users can buy and use it.
An attractive and appreciative feature of tenx is that it does not charge any fees for making transactions.
For each and every purchase of tenx tokens, this platform offers cashback of around 0.01% to its cardholders (users). This cashback option eventually leads to tremendous growth and development of this platform.
In addition to the cashback offer, it also provides several rewards for each and every transaction made across this platform.
Monolith
It is an exclusive debit card for making Ethereum transactions effectively. It operates on the basis of blockchain technology. It has been available in the market since the launch of its ICO. The cryptocurrency users find it worth making their Ethereum transactions. Its partnership concerns include Bancor, Digix, and Melon port.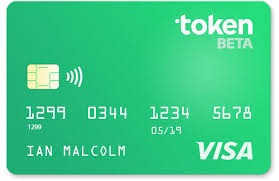 Unique features of Token card:
It supports all kinds of tokens including the ERC 20 tokens.
It pools out a particular amount of cash upon every purchase made across this platform. This is usually referred to as 'Cash and burn' policy.
Hope you enjoyed this list of Best Ethereum Debit Cards. We will keep this article updated on the launch of any new ETH debit card service. For updates stay tuned with us.