7 Best Bitcoin Cash Debit Card | Top BCH Cards 2022
Bitcoin, the first crypto currency of the world had a hardfork of the blockchain to make the blocksize of 8 MB on Aug 1, 2017. This new born coin named as Bitcoin Cash (BCH) after the hardfork. Bitcoin Cash is a peer to peer cryptocurrency similar to Bitcoin but without high fee and unreliable transaction. BCH transactions are faster than the original BTC transactions. In this article we will discuss about best bitcoin cash debit card to spend your BCH coins with the card anywhere, anytime.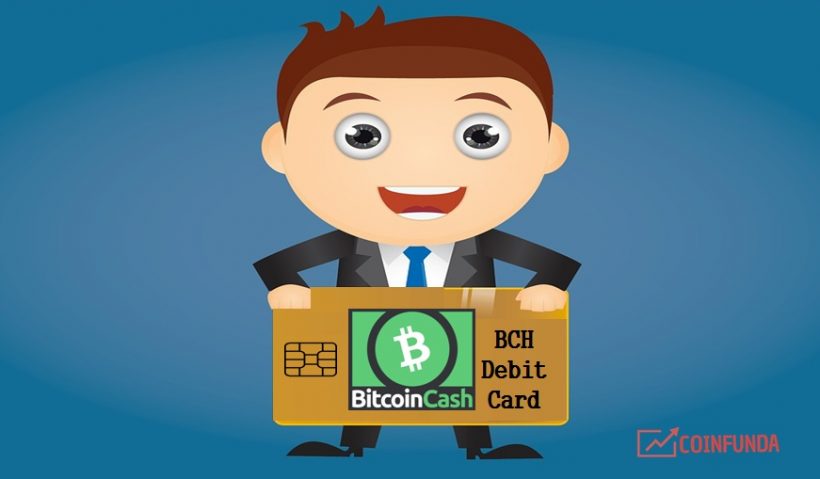 Multiple independent teams of developers are working to for software implementation of Bitcoin Cash with great innovations and upgrades.Since the fork in 2017, BCH has been upgraded with the blocksize of 32 MB and many more exciting developments are on the way. There is also a whisper between the community about the possibility of overtaking of BTC by BCH.
You may also like our list and comparison between Bitcoin (BTC) and Ethereum (ETH) debit cards:
List of Best Bitcoin Debit Cards  ||  List of Best Ethereum Debit Cards
7 Best Bitcoin Cash Debit Card | Top BCH Cards:
If you are a BCH holder then this article is for you. Here is the list of secure, trusted and reliable BCH debit cards to help you selecting the best bitcoin Cash debit card for you. We will keep this list updated, so stay tuned with us for the latest updates. If you feel a BCH card is missing in the list leave you comment below.
Name/Image
Supported Coins
Fees
Remark/Feature
Signup Link
Uquid

80+ cryptocurrencies including BCH
Card fee $16.99, ATM: $2.5-$3.0
More Fee Details
Virtual, plastic, free POS transactions
Go to website
Coinbase

BTC, BCH, LTC, ETH, ETC
Card fee: 4.95 Euro, Withdrawal fee upto 2%
More Fee Details
Contactless, Pin, 2FA
Go to website
FuzeX

BCH, FXT, ETH
-
Barcode Display, Buttons, NFC, EVM Chip, App
Go to website
BitPay

BTC, BCH
Card fee $9.95, Conversion: 3%, Withdrawal fee: $2
More Fee Details

Visa powered, App, 2FA
Go to website
Bitnovo

BTC, DASH, ETH, BCH
Card fee: EUR 20.00
Monthly fee: EUR 1.20.
Withdrawal fee: EUR 2.75
No bank connection, secure, Contactless, SEPA
Go to website
Blockcard

LTC, BCH, BTC, ETH, XLM, TERN

Activation Fee : $5.00, Monthly Fee : $5.00 , Withdrawal : $3.00

-
Go to website
Revolut

BTC, ETH, BCH, LTC, XRP
Full fee details
App, Metal card, Crypto exchange
Go to website