The storage of cryptocurrencies usually needs wallets. There are different kinds of wallets available such as soft wallets, hardware wallets, paper wallets, and mobile app-based wallets. Of those wallets, only a few types of wallets provide high security. Such highly secure wallets have a great demand in the cryptocurrency market nowadays. In our last articles, we have discussed on Litecoin wallets, Ethereum wallets, Ripple Wallets and Bitcoin Wallets. Following are the nine best  Dash wallets, which are highly secure, easy to use and have control over private keys:
Top 11 Best Dash Wallets:
Note: Hardware wallets are the best wallets in terms of the security of your funds. In case you are holding a huge amount of crypto fund then it is always recommended to use Hardware wallets. We are listing Keystone, Ledger Nano S/X and Trezor in this article. There are 20+ other hardware wallets available in the market.
You may read our article on the Complete List of Hardware Wallets to find out the best wallet for you.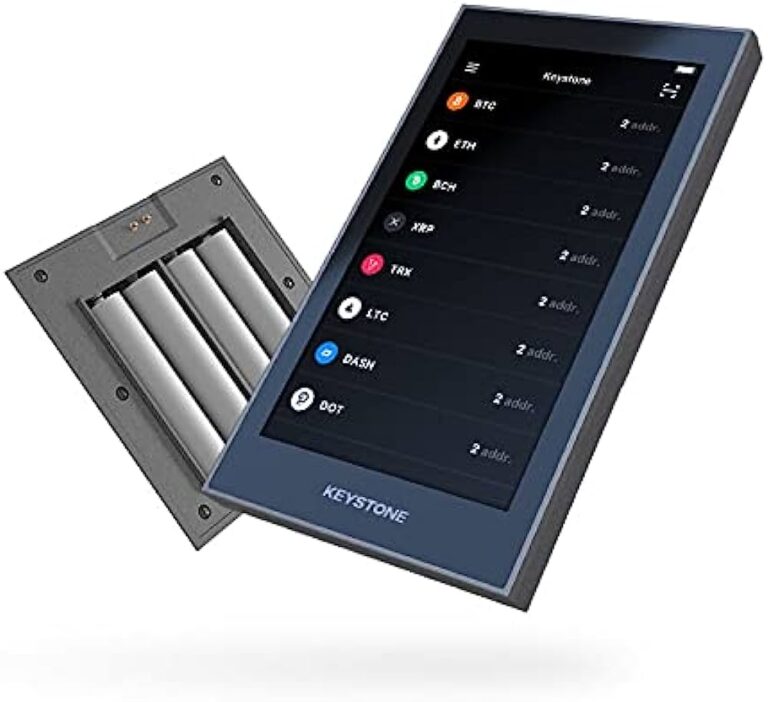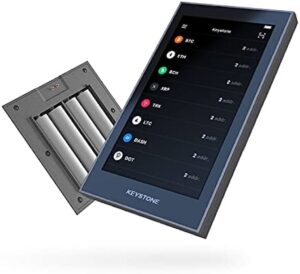 In the competitive world of crypto hardware wallets, Keystone Pro has set itself apart by offering features that outshine competitors like Ledger. With its superior security measures and user-friendly interface, Keystone Pro has become the preferred choice for many crypto enthusiasts looking to upgrade their wallet experience.
The Keystone wallet has proven itself to be an exceptional choice for securing digital assets, thanks to its advanced security features, multiple integrations, and support for Dash cryptocurrency. With its continued commitment to innovation and user control, Keystone is poised to remain a top choice for crypto enthusiasts seeking a secure and versatile hardware wallet solution.
Read: Keystone wallet review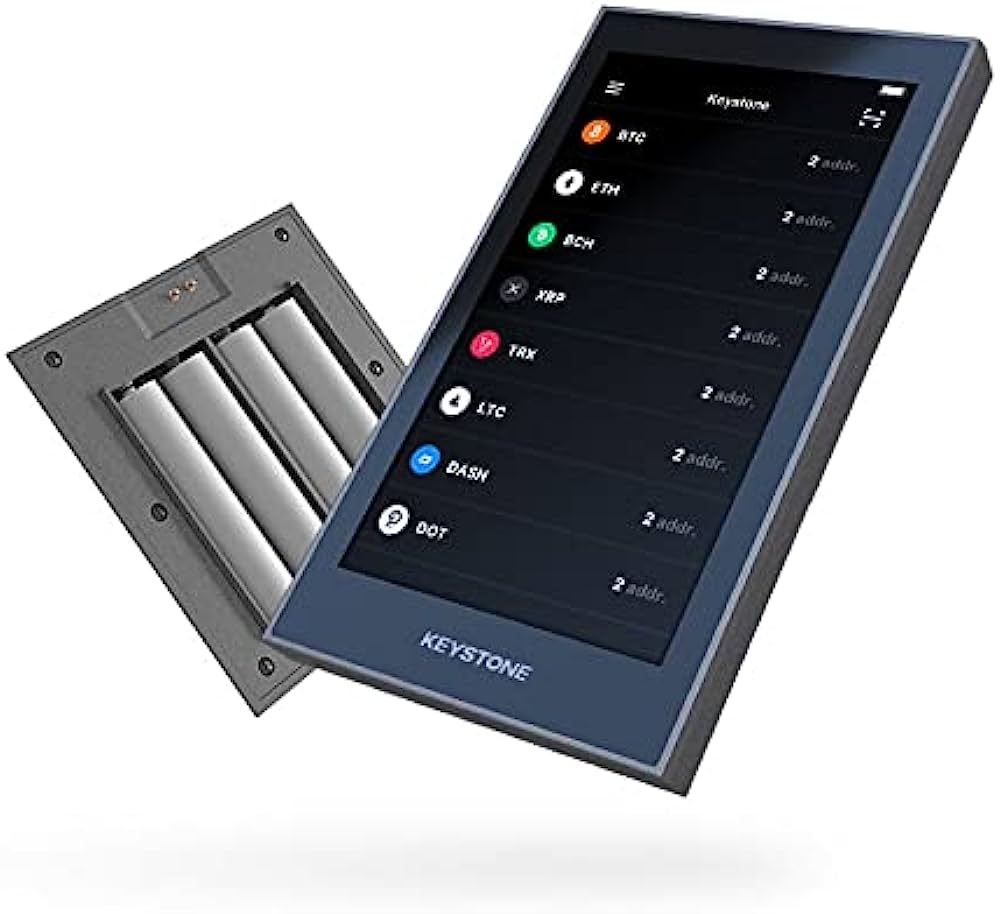 10% Discount

DISCOUNT10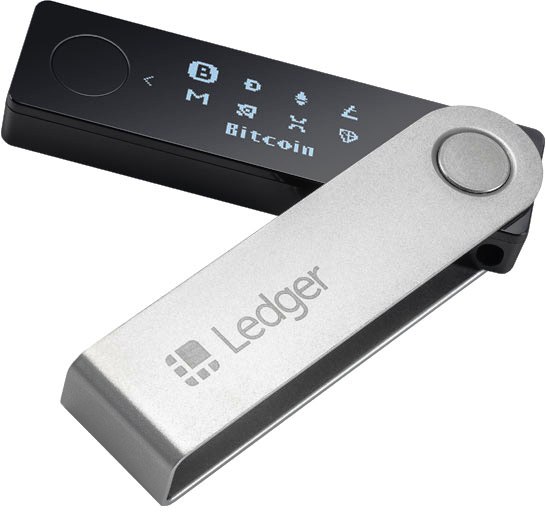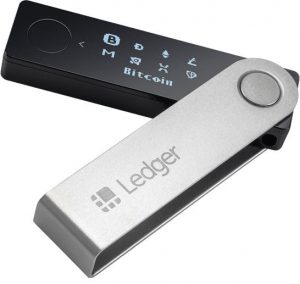 Ledger Nano S is one of the cheapest and best hardware wallet which also offers supports for DASH coins. You need to install the Dash app on the device to manage DASH coins with the Ledger app. The Dash support app is developed and supported by Ledger and available for the Ledger Nano X and Ledger nano S both devices.
It is a highly secure wallet solution with local transactions. It was extended to Dash support by the Satoshilabs. Though it is highly secure, it is not that convenient for the users.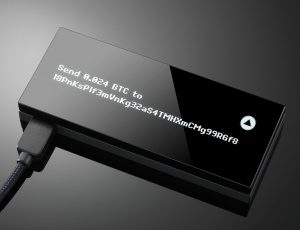 It is the first and foremost hardware wallet with local transactions that have been extended for Dash support. The users can access this wallet with the help of a Google Chrome plug-in. It provides special protection to the users' accounts and avoids hacking, thereby ensuring safety and security. Its cost is somewhat higher, but due to its security feature, it is preferred by most of the cryptocurrency users.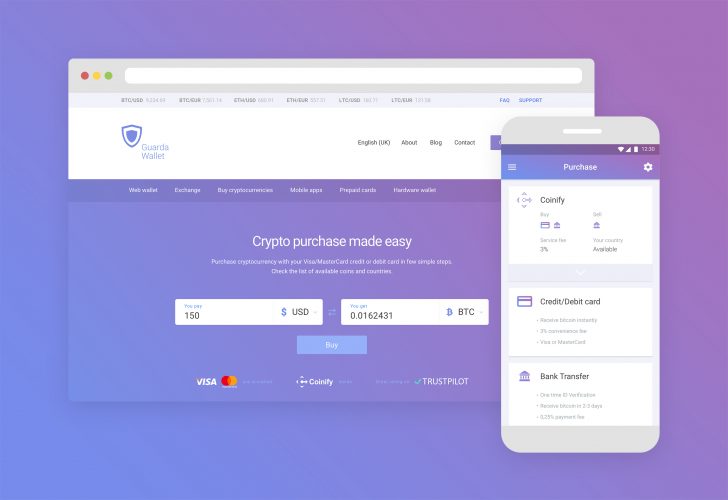 Guarda Wallet for Dash is a multi-platform, non-custodial cryptocurrency wallet. Except for Dash, the storages support over 40 major blockchain and more than 10.000 crypto tokens across various networks. All the wallets provided by Guarda are custody-free – the users have full control over their private keys, which means total control of one's funds.
The functionality of these lightweight wallets is also something worth mentioning – the storages allow securely storing and managing, exchanging and purchasing crypto within the wallet as well as using currency-specific features for selected coins. Guarda is definitely considered one of the more technologically advanced wallets on the market, but the user-friendly interface makes this wallet a great pick for crypto beginners, too.
Some of the key features of Dash wallets on Guarda are:
Secure backup encryption and custody-free storage policy
Currency-specific features of supported coins
Built-in purchase and exchange services
Additional services such as ERC20 Token Generator
Wide range of supported cryptocurrencies
Cross-platform operations – all the wallets are easily synced across available versions
Ledger Nano S integration
Exodus: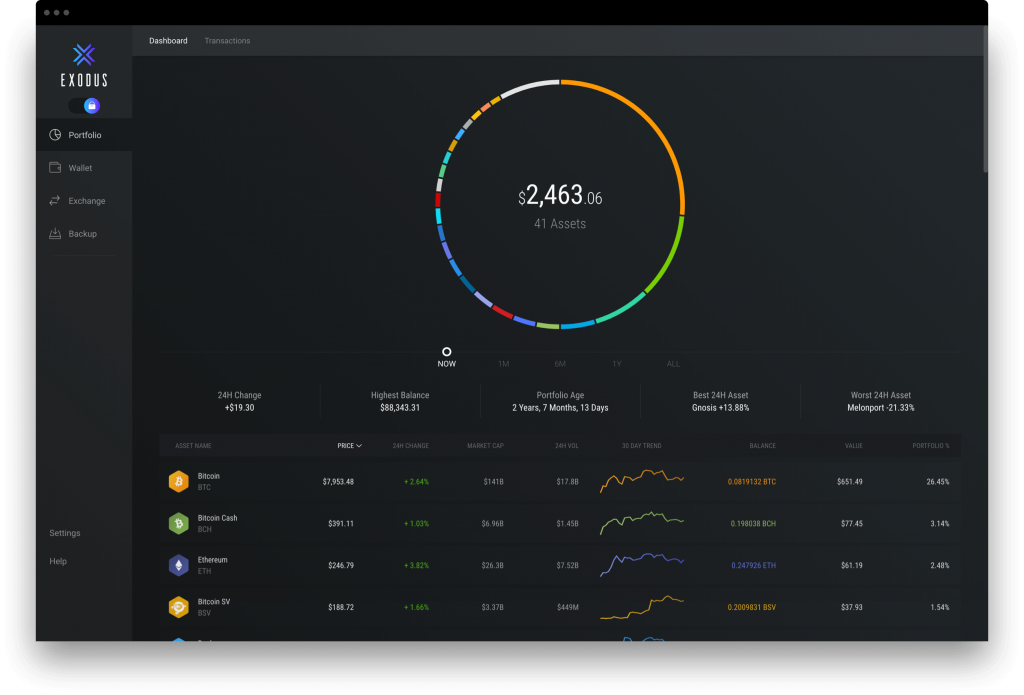 Exodus is a highly convenient and easily usable wallet. It is an excellent wallet solution for the cryptocurrency users since it overcomes the issues faced by various cross-platform Dash wallets. It facilitates the efficient exchange or transfer of cryptocurrencies, with the help of its inbuilt exchange feature. It also supports some other types of cryptocurrencies, in addition to Dash.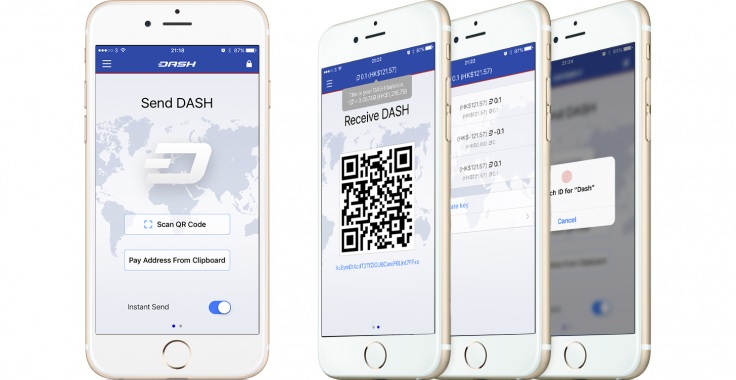 DASH core wallet for iOS is the official DASH wallet for iPhone devices. It connects users with the DASH network which makes it more secure for users. The wallet is equipped with built-in Shapeshift exchange integration so that users can convert cryptocurrencies into each other within the wallet only.
DASH core is a desktop-based official Dash wallet released by the core community. Like other wallets, it is fully featured Wallet and P2P Client, including features like InstantSend, Governance, PrivateSend, and Masternode management features.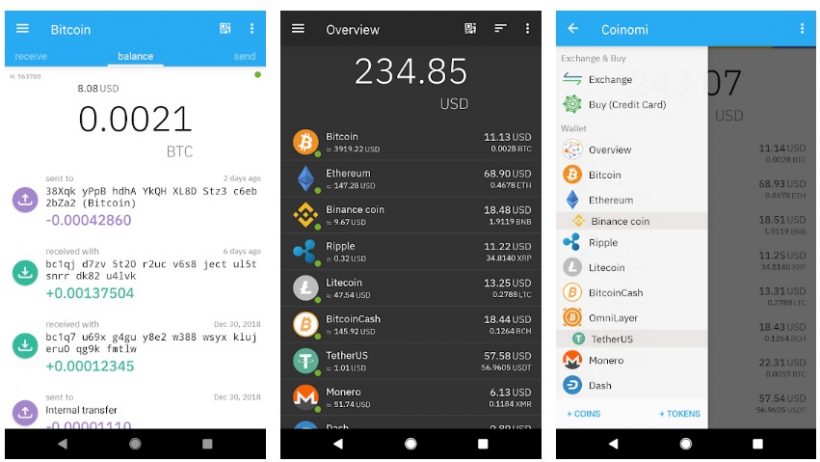 It is a multi-currency and easily usable wallet solution containing medium anonymity. It holds an inbuilt exchange feature and scan to be accessible over Android mobile devices. It mainly focuses on dash support, but its services have been extended for other cryptocurrencies also. It lets the users have control over their private keys. While broadcasting blockchain transactions, it masks the users' IP addresses.
MDW is similar to MyEtherWallet, directly connected to the Blockchain. Developed by DeltaEngine.net, MDW allows users to retain complete control over private keys of the wallet
It is compatible with hardware wallets like TREZOR and Ledger Nano S wallets and allows them to create a local key store wallet to store Dash. It also supports the features of InstantSend or PrivateSend.
Atomic Wallet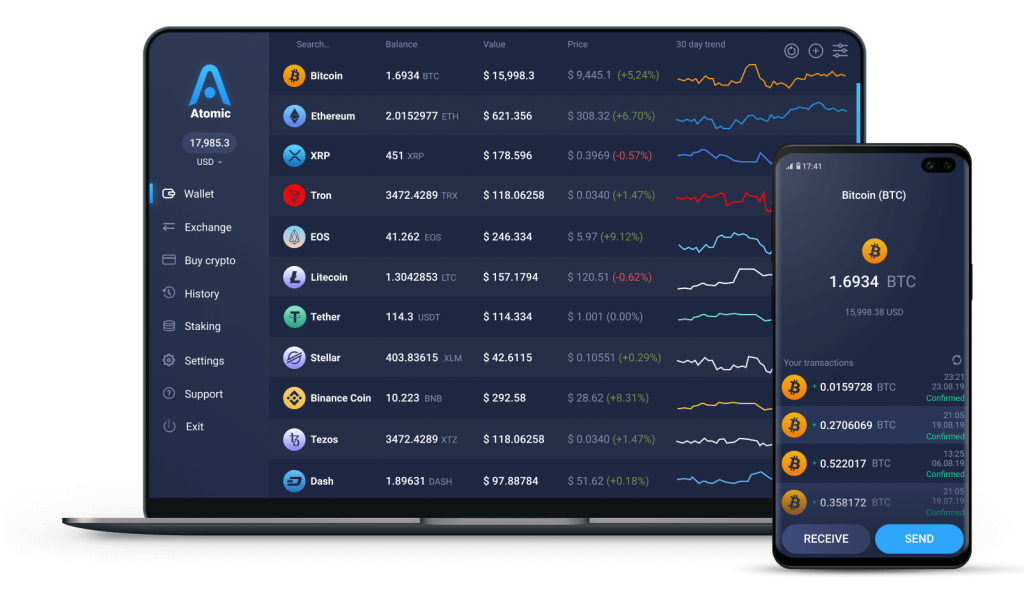 Atomic Wallet is a new multi-assets solution for convenient storage of DASH. For sure, Atomic can be used not only as DASH wallet: it currently supports over 300 coins and tokens. Besides, every weekly update adds new crypto assets and features.
The desktop app is available for Windows, MacOS, Ubuntu, Debian, and Fedora. Alpha versions of Android and IOS mobile apps will be released in November 2018.
Full list of Atomic Wallet features:
Private keys are stored on the user's device and generated from mnemonic.
Built-in Buy Crypto with credit card option, provided by Simplex
Weekly updates with new coins, tokens, and useful features
Atomic Swaps option for exchange with low fees
Custom token feature — you can manually add any ERC20 token in seconds
Instant exchange via Changelly and Shapeshift
Instant 24/7-live support
In this article, we have discussed the best dash wallets to store dash coins. Hardware wallets such as Trazor is the best choice but a bit costly. Alternatively, you may choose wallets discussed above to make have control over your private keys and make your crypto coins secure.
Hope you enjoyed this article. Please share your feedback and experience with us in the comment section below.