The Ripple coin XRP is now one of the fastest moving digital currency on the internet today. Ripple was invented back in 2004, but it only came into the public domain in 2012. The Ripple XRP currency has now gained its popularity among the masses for many reasons. One of the reasons being Google and many other popular brands that are investing in it, thus making it trustworthy among people. Another reason is its price differentiation. Bitcoin being, the most popular cryptocurrency is quite costly compared to Ripple. So, many people tend to buy the XRP coin due to its low-price factor.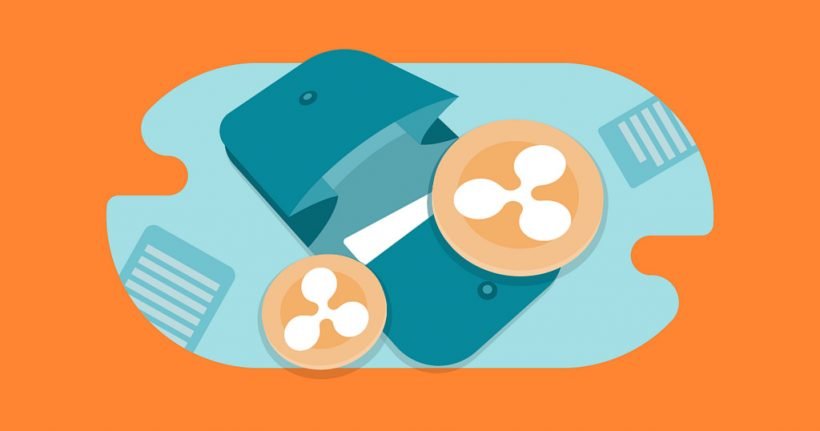 Best Ripple Wallet for XRP
Note: Hardware wallets are the best wallets in terms of the security of your funds. In case you are holding a huge amount of crypto fund then it is always recommended to use Hardware wallets. We are listing Ledger Nano S/X in this article. There are 25+ other hardware wallets available in the market.
You may read our article on the Complete List of Hardware Wallets to find out the best wallet for you.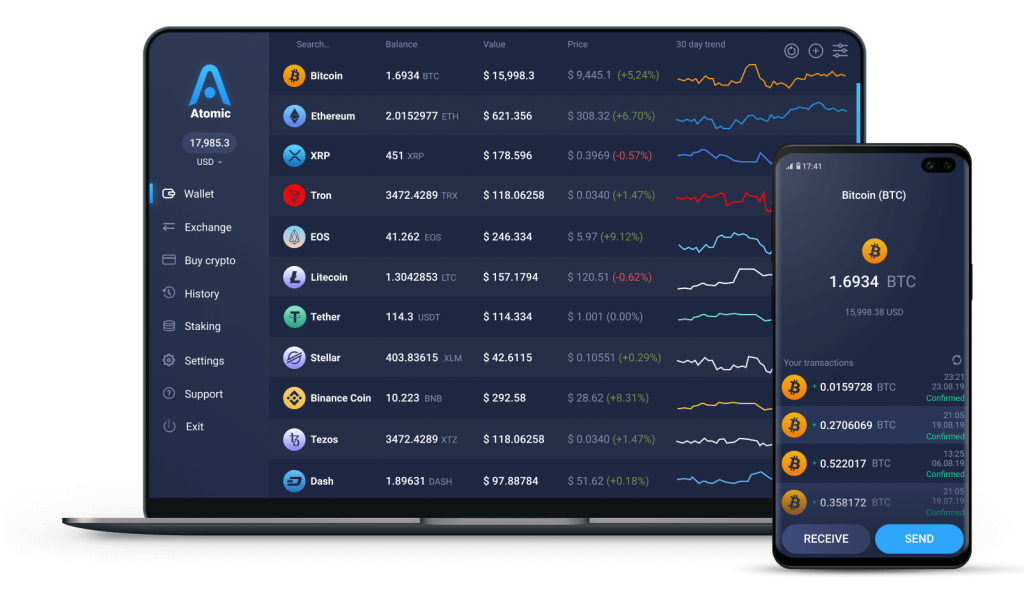 Atomic Wallet is a new multi-asset custody-free solution for secure storage and management of XRP, BTC, ETH, XLM, LTC, and over 300 other coins and tokens. The crypto-assets and features are regularly updated. Private keys are securely encrypted on a user's device, so one has full control over their funds.
The desktop app is available for Windows, macOS, Ubuntu, Debian, and Fedora. Private alpha versions of Android and IOS mobile apps will be released in October 2018.
Atomic Wallet is a secure all-in-one, non-custodial cryptocurrency storage with a smooth and comprehensive interface. The wallet supports Atomic Swaps, a cutting-edge feature that helps users significantly save on fees. The atomic wallet also enables users to buy cryptocurrency with USD and EUR and exchange their assets at the best rates via Changelly or ShapeShift.
Claim your free 15 Atomic Wallet Coin (AWC):
Download Atomic Wallet and complete the setup.
go to setting->airdrop
fill your email id and use p172G5R to get 15 free AWC coins.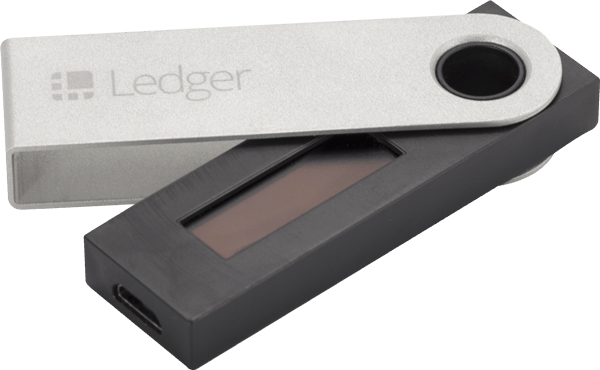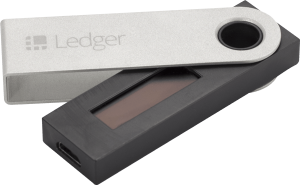 Ledger Nano S is a hardware Ripple Wallet and looks like a USB device that can be attached to any computer, laptop or mobile phone through a digital cable. The cost of Ledger Nano S is $99. Buy Ledger Nano X Now!!!
It supports multiple cryptocurrencies like Ethereum, Ethereum Classic, Bitcoin, Litecoin, etc.
It has a 2-tier authentication system.
PIN code and Recovery Seed.
Highly secure wallet.
An OLED screen.
A double-tap button.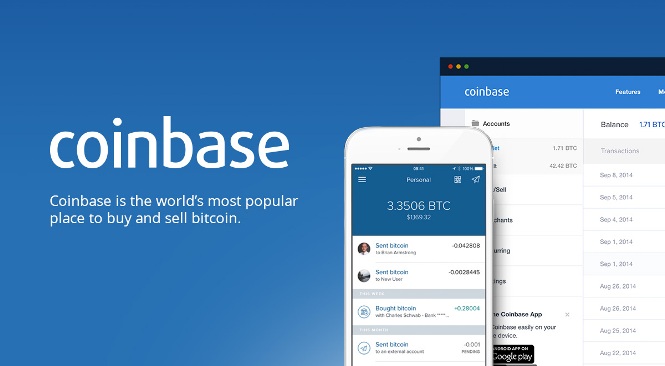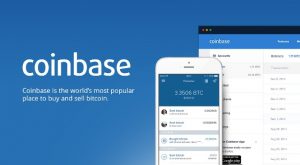 Coinbase is one of the most popular, trusted and safest wallet and exchange. It currently supports 10+ major cryptos including Bitcoin, Ethereum and Ripple. In supported countries, Coinbase also offers option of buying and selling crypto with fiat as well. Signup for Coinbase!!!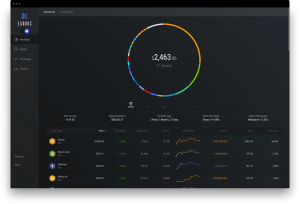 Exodus is a popular and reliable cryptocurrency wallet available for desktop and mobile platforms. It supports a list of coins including XRP. Exodus is known for its simple and easy to use interface. It has a built-in exchange so that users will be able to swap cryptocurrencies within the wallet itself. Exodus wallet also offers an attractive portfolio manager to track the performance of your assets.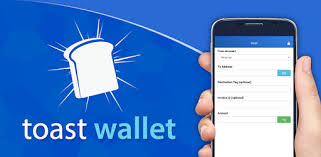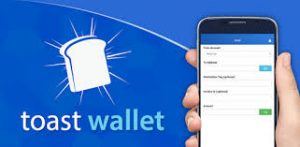 It is quite popular because of its simple interface and can be used in iOS, Androids, Windows, Mac, Linux and so on.
No transaction fees. You need to have 20 XRP in your wallet to start.
Simple to use.
Supports multiple platforms.
It has a backup recovery feature and a PIN code that makes it a highly secure wallet.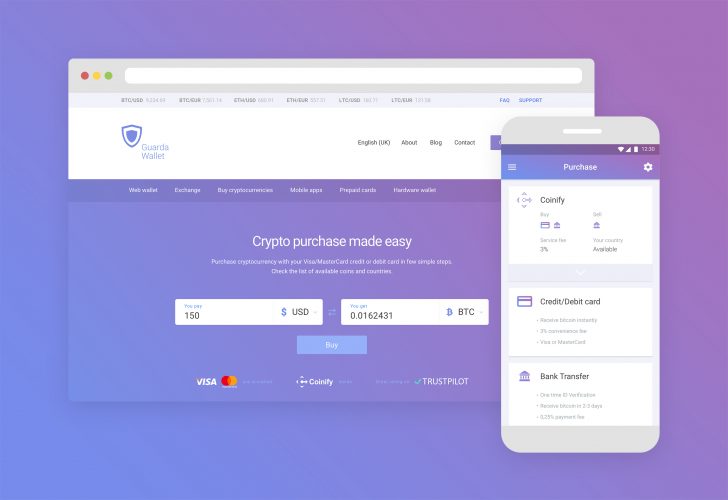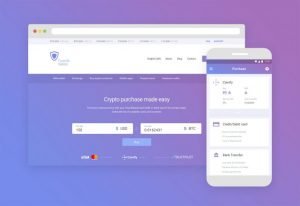 Guarda is a multi-currency crypto storage offering support for Ripple XRP as well as over 40 other major blockchains. The wallets are available for Web, Desktop, Chrome Extension and Mobile (iOS and Android). All the wallets provided by Guarda have built-in exchange and purchase features along with some currency-specific perks. The interface of the wallets is clean and understandable, which makes XRP wallets created on Guarda a great pick for beginners.
Some of the key features of Ripple XRP wallets on Guarda are:
Built-in purchase and exchange services
Currency-specific features of supported coins
Wide range of supported cryptocurrencies with new coins and tokens added constantly
Cross-platform operations – all the wallets are easily synced across available versions
Additional services such as ERC20 Token Generator
Secure backup encryption and custody-free storage policy
24/7 customer support line with the fastest response time on the wallet market
Ledger Nano S integration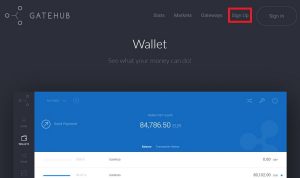 GateHub apart from XRP and BTC, it supports many other digital currencies like ETH, ETC, DASH, etc. Here users can buy Ripple coin as well. But there is a unique condition. First users have to buy BTC, then convert it into Ripple or any other currency supported by the wallet. GateHub has been working for quite some time now and is popular among the users who trust the wallet. It is also quite easy to use.
Cryptonator is a web-based wallet and can work on Windows, Linux, and Mac platforms.
The platform is available round the clock and users can use it any time.
It supports 19 currencies including Ripple, Bitcoin, Ethereum, DASH, Litecoin, ZCash, etc.
It is a free wallet and does not charge any transaction fees.
A simple interface.
Provides bank-grade security with an encrypted SSL connection.
A two-tier authentication process.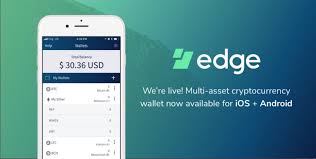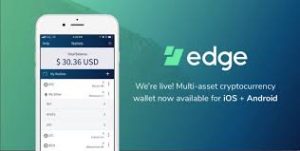 Launched in February 2018, Edge Wallet is a mobile wallet for Androids and iOS. Edge Wallet allows you to exchange fiat into crypto and vice versa as well as the exchange between other cryptocurrencies by just using your mobile phone.
Here users first have to sign up and create an account with a username and password. Only after that, they can use a mobile wallet.
There is a one-touch two-factor authentication process for further verification and security.
Easy to use interface.
Easy swap among cryptocurrencies using the latest Spaceshift Technology.
Supports multiple cryptocurrencies.
Open source-code.
It allows for crypto trading.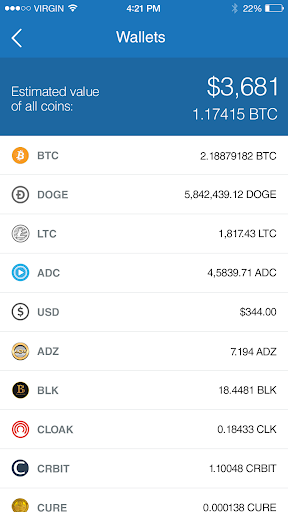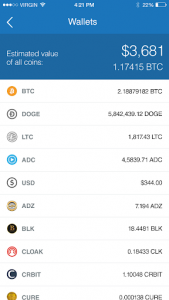 Based in Canada, CoinPayments is a wallet cum an exchange platform. Here just like a bank, you can open an account and store currencies and it supports more than 100 altcoins. The transaction fee is as low as 0.5%. Here you can not only store and exchange crypto coins but also do online shopping. Interestingly, there are many online shopping platforms which are accepting CoinPayments as their mode of payment.
No fees for joining.
Withdrawals and deposits are 100% free.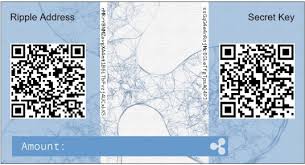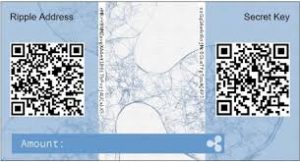 This is for people who still believe in traditional paper-based storage of information and are not comfortable with web browsers or desktop applications. People need to be very careful and usually should have multiple copies of the paper wallet in case of loss or damage. Users also need to be completely cautious about using private keys and verification codes for safety.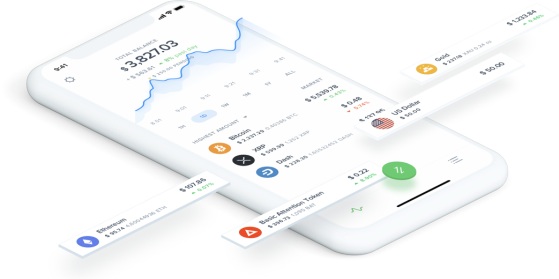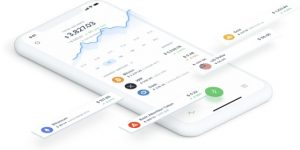 Uphold is a wallet and exchange similar to Coinbase. It supports all major cryptocurrencies including Ripple with 1000+ trading pairs. Along with wallet and exchange services, Uphold is also planning to launch other crypto services like the debit cards as well.
Exchange Wallets
Exchange wallets are risky as well as a safe option for storing the XRP balance. Most users think that it is a risky way since the funds are associated with a third party trust. But on the other hand, many users suggest that it is a safe and secure way of exchanging wallet funds because of its popularity. Few popular exchanges:
Hope you enjoyed the article and found it helpful. We tried to collect all trusted and safest wallet to make the list of best ripple wallets. In case you feel any wallet is missing in the list please feel to share with us in the comment section below.