0x protocol is a future of cryptocurrency exchanges. 0x open protocol is developed for offering decentralized exchange with Ethereum blockchain. The team behind the project is working to provide an efficient and trustful way to exchange thousands of ERC20 tokens. The 0x protocol is providing a solution that lies between centralized and decentralized exchange through combining features.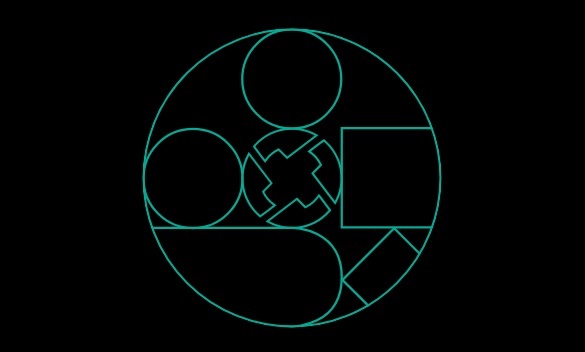 The 0x project was founded by Will Warren and Amir Bandeali in 2016 with the hope to deal with the inefficiencies of decentralized crypto exchanges as well to enable multiple exchanges to work together. Centralized exchanges are run by a single entity which means that control of your funds (Pvt keys) is not in your hand and vulnerability to hacking as well. Decentralized exchanges were made to resolve these issues. Where the user holds the control over their funds. Centralized exchanges are fast, and loaded with high-performance tools and little simple to use as well. The 0x project is closer to the DEX concept and deals with the main problems and issues of a DEX like slow execution, poor liquidity, high cost.
In the 0x, the transaction process a trade id executed only after signing a counter order to complete, and the transaction is updated to the ox blockchain once the trade is executed. It helps users to pay reduced fees in the 0x cryptocurrency.
How To Buy 0x Token?
0x (ZRX) token is the native cryptocurrency of the protocol. 0x is listed on many cryptocurrency exchanges. Below are few crypto exchanges where you can buy 0x token:
10 Best 0x (ZRX) Wallets
0x protocol's native token ZRX is an ERC20 token based on Ethereum blockchain. Below is the list of best ERC20 wallets to store 0x (ZRX) tokens: [Read: Full list of ERC20 wallets]
Wallet Name
Wallet Type
Supported Coins
Link
Atomic Wallet

Desktop, Mobile
BTC, LTC, ETH, TRX, XMR, DGB,
QTUM, XLM, ZEC, XRP, BCH,
ETC, DASH, AWC, BTG, DOGE,
TPAY, VET, many more...
Go To Website
Ledger Nano S/X

Hardware
BTC, BCH, BTG, ETH, ETC, LTC,
ZEC, XRP, DASH, STRAT, KMD,
ARK, UBQ, VTC, VIA, NEO,
XST, XLM & 1,000+ more
Go To Website
MyEtherWallet

Web
ETH, ERC20
Go To Website
Trezor Wallets

Hardware
BTC, BCH, BTG, LTC, DASH,
DOGE, ETC, ETH, ERC20, NEM,
NMC, ZEC, EXP, UBQ...
Go To Website
Coinbase Wallet

Mobile
Multiple Coins and Tokens
Go To Website
MetaMask

Browser Extention
ETH, ERC20
Go To Website
Coinomi Wallet

Mobile
BTC, ETH, ETC, BTG, DOGE, LTC,
LCC, BCH, DASH, NBT, RDD,
MONA, DGB, DGC, NEOS
VTC, BTA, ABN many more
Go To Website
Trust Wallet

Mobile
ETH, ETC, ERC20, ERC223
Go To Website
imToken


Mobile
Bitcoin, ETH, EOS, ERC20 etc
Go To Website
Bread Wallet

Mobile
BTC ETH, ERC20
Go To Website