Bitfinex is the largest and greatest online platform in the World for bitcoin and altcoins trading and exchange. It is simply specified as an advanced trading marketplace for bitcoins, which are nothing but a type of digital or electronic currencies.
In our last article, we discussed different exchange platform available in India. In this post, we will discuss Bitfinex which is one of the largest cryptocurrency exchange and trading platform globally.
In addition to bitcoins, it also offers to the trade of some other crypto-currencies like Ethereum, Monero, Zcash, Ethereum classic, Dash and Litecoin. The most common pairs are Bitcoin/USD, Litecoin/Bitcoin, Litecoin/USD, Dash/Bitcoin and Dash/USD. This online trading platform is under the maintenance of BitFinex.  Let's start with the BitFinex review: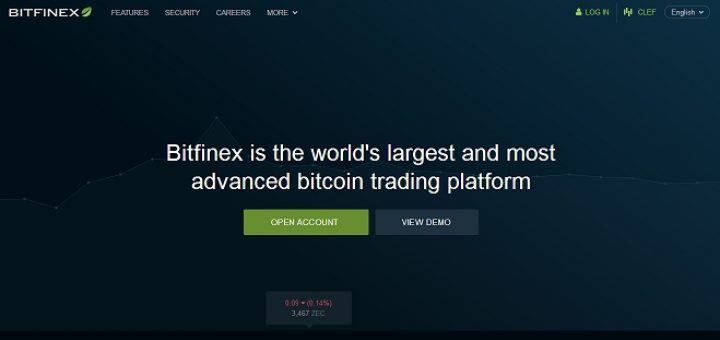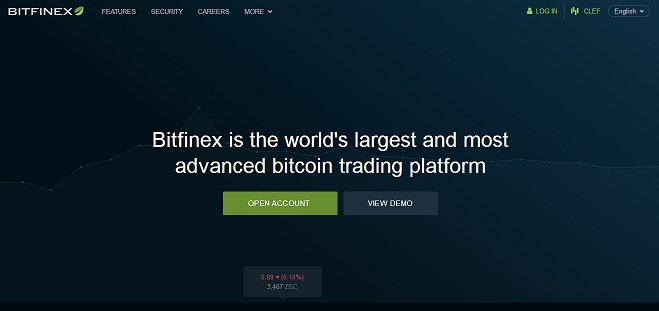 Bitfinex Review :
Bitcoin trading:
A process of exchanging bitcoins for some other products, currencies, and services. Bitcoin is a kind of digital money or electronic currency (crypto-currency). It implies an innovative network of payment that offers worldwide payments and fast peer-to-peer transactions with low processing charges. It is an open-source payment network so that anybody can have its access. This payment system is designed publicly and nobody is having the authority to control it. It does not encourage any intermediates in transactions.
Instead, it offers only direct user-transactions. The network nodes monitor and verify each and every transaction corresponding to that particular network and hold the details of those verified transactions in Blockchains. A Blockchain is nothing but a distributed public ledger that accepts Bitcoin as its account unit. Users can access bitcoins from anywhere in the world. When compared to gold, Bitcoin ensures seven times higher volatility.
Multi-Coin Exchange Options:
At Bitfinex exchange there are multiple options are available to exchange between different crypto currencies. See the image for all available options.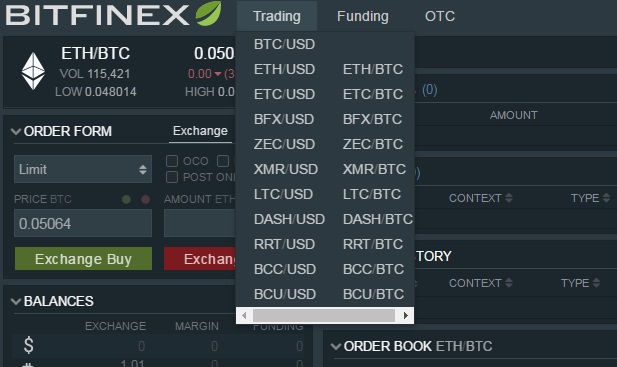 Registration with Bitfinex:
The users can use this exclusive bitcoin trading platform by registering at the following Link:  https://www.bitfinex.com/
The registration is free of cost and is also very simple. When a user gets access by registering at this site, he can make use of all the tools available in the site for trading.
Deposit Options at BitFinex
In your account you have multiple options to deposit/withdraw a fund. Each account of BitFinex is having the wallet for Bitcoin, Ether, Zcash, Monero, Litecoin, Dash etc. Wire transfer option is also available.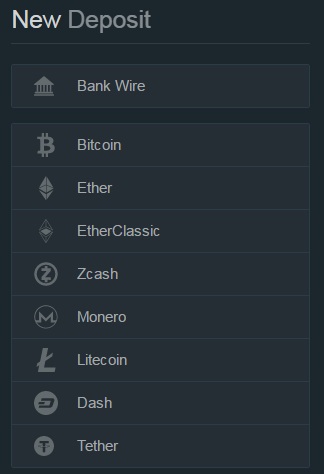 Unique features of Bitfinex:
It offers margin trading services that are being leveraged with the help of peer to peer funding. This service reduces the trading risks associated with Bitfinex.
It also offers margin funding services.
It ensures security and safety for trading with the help of an option called 'two-factor authentication'. An additional security feature called API key is also generated in Bbitfinex.
It has a simple user interface with a lot of customization settings.
Its mobile application is a nice feature that is made available for both Android and IOS devices and is working in an excellent manner. The users are getting benefitted with the mobile app since they can be able to perform trading in any location. This application can be downloaded from the app store or Google play store.
It holds a facility known as 'warning box', which warns users that their wallet is empty and not ready for exchange.
It also holds another facility called 'handy hyperlink', which guides the new users about the platform usage.
It ensures high liquidity and offers an excellent customer service.
It does not have any desktop version available for trading.
Currently supporting 37 coins.
Fees details of Bitfinex trading:
The Trading charges are different for different Bitfinex users. They are shown as follows:
Taker fees for Bitfinex trading: 0.20%. This fee is irrespective of the changes in volume since it is unaffected by volume changes.
Maker fees for Bitfinex trading: 0.10%. This fee depends upon the volume since it decreases with increase in volume.
No charges for withdrawals/Deposit.
Hope this Bitfinex review will be helpful for you. If you have any query or suggestion regarding this platform feel free to eave a comment below.