What is NEO (Antshare)? How to Buy NEO (ANS) Tokens?
Antshares, also called as NEO is a kind of crypto currency and is the one among the ICO's largest funded crypto coins. It is responsible for the registration, circulation, and delivery of assets. Its source codes are made available in the Github repository.
It was introduced first by the Chinese and uses the technology of blockchains. It is an open source network, which is serving as a platform of smart assets. Smart assets are nothing but a combination of digital assets and the smart contracts of blockchain. It's high-level collaborations include Microsoft, Alibaba, and Wings. In May 2017, it established beta smart contracts.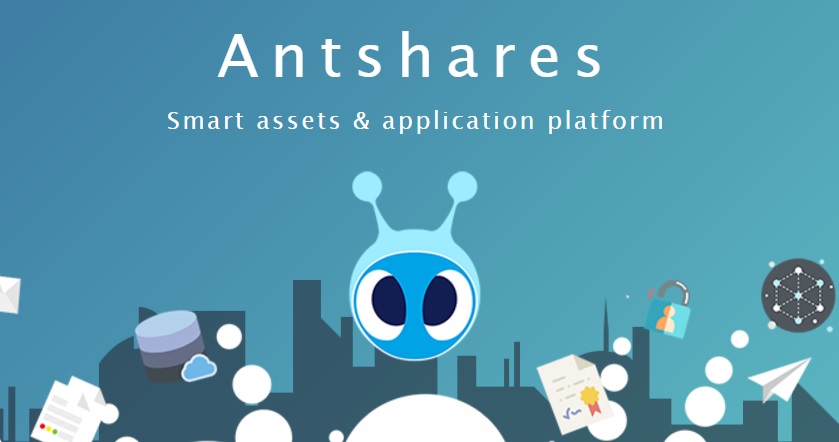 Antshares can be bought or purchased with bitcoins (BTC) in the Chinese crypto coin exchanges and can be bought with Bittrex outside China. Bittrex is specifically for those users, who wish to buy Antshares through US Dollars ($). Several fiat gateways are also available for users, who live in those countries, where Antshares cannot be accessible.
Antshares VM denotes its virtual machine, which is the key element used for the realization of a smart contract system. It is considered as a universal VM for a variety of blockchains.
Total number of created ANS: 100 million
Amount of coins distributed in the first ICO: 17.5 million
Number of coins distributed in the Second ICO: 22.5 million.
Amount of coins distributed for the developing team and early users: 10 million
Amount of coins reserved for strategic investments and bounties: 50 million
It maintains the records related to the digital asset transfers, which are usually done with e – contracts. This e – contracts facilitate registration of ownership, actual contracts, and intellectual property.
It keeps track of the information related to the issues like financial contracts, equities, credit points, creditor's claims, bills, securities, and currencies.
It is highly flexible in nature.
The virtual machine (VM) of Antshares exhibit high-performance rates, faster-operating speed, advanced language support, and logic control.
It exhibits Dbft, which is nothing but Delegated Byzantine Fault Tolerance. It contains bookkeeping nodes also called as professional node operators and the nodes of which can be operated for making money.
Antshares got collaborated with Microsoft, while working on Azure PaaS of R&D. It was working on various chains including Fadada's consortium chain called 'The legal chain' and a profit entity called 'Onchain'. Fadada is a leading online legal service concern in China.
Antshares' collaboration with Alibaba:
Antshares got collaborated with Alibaba in October 2016. This collaboration resulted in a significant implication in the society of China.
Antshares' collaboration with Wings:
Antshares got collaborated with a decentralized platform called Wings, in order for the creation and management of DAOs (Decentralized Autonomous Organisations).
Following are the necessary steps to be done to buy Antshares:
Bittrex account creation: The users must undergo registration in Bittrex, which is simple and easy.
Bitcoin Purchase: The bitcoins can be bought through the platforms like Coinhako or Coinbase or Zebpay, which is a straight forward process. The users must undergo a verification process, which involves the verification of their identity, name as well as their email id. Once the verification process got over, the users have to insert a funding source such as debit card or a bank account.
Exchanging Bitcoin with Antshare on Bittrix: This step involves the transfer of bitcoins to Bittrexands then exchange your Bitcoin with Antshare tokens.