Neblio is an innovative blockchain network that will help businesses and enterprises to grow through the development and optimum use of the decentralized blockchain platform. Though there has been significant growth in the blockchain market, there have been certain limitations due to its high integration and maintenance costs.
The main aim of Neblio is to overcome these hurdles and to create a next-generation blockchain technology that will ease up the internal processes of the network thus bringing down the overall costs.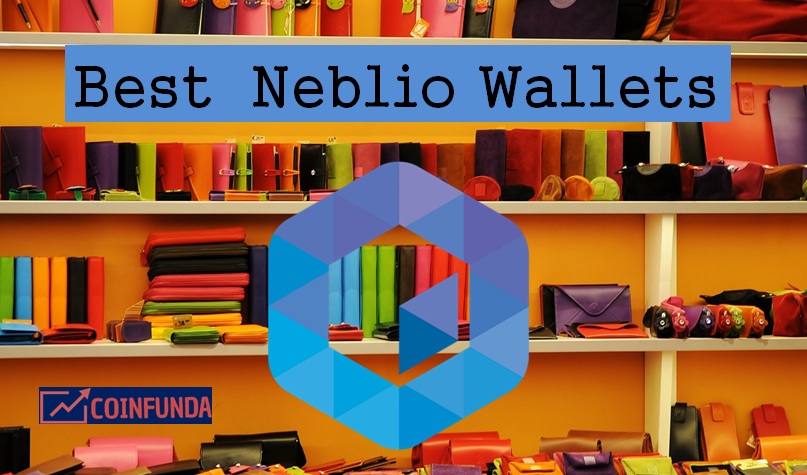 Key Features of Neblio or NEBL:
Neblio is a decentralized open-source blockchain network. The platform allows the peer-to-peer exchange of transactions through distributed ledger technology.
Neblio will allow its users to develop and implement new dApps in the blockchain network and contribute tothe overall development of the technology.
NEBL is the official crypto coin of the Neblio blockchain network. NEBL is used in all P2P transactions in the network.
NEBL mining is done in the Neblio platform through the integration of the proof-of-stake consensus mechanism.
Benefits of Neblio:
The Neblio blockchain is a sophisticated and modern technology that will necessitate more development and deployment of dApps in the network and employment of more blockchain technology.
Neblio's programming interface is simple. Developers who are aware of RESTful APIs can easily develop dApps in the Neblio network.
Neblio API supports the common programming languages like Python, Java, js,Net, PHP, Go, etc.
The neblio platform is highly secure and with the use of the proof-of-stake consensus mechanism, the decentralized network provides full privacy to its users.
All data and information of the users are stored in an immutable ledger inside the Neblio network. This ledger is highly functional and is used for proof-of-auditing, record keeping, and lifecycle validation process. The secure ledger will also keep records of your financial status, health records, etc.
Neblio is highly scalable and is connected to a global chain of networks which makes it highly functional and incredibly fast.
The immutable ledger can also be used for various audit and verification processes.
How to buy and store NEBL coins?
NEBL coins are available in cryptocurrency exchanges like Binance, Cryptopia, HitBTC, KuCoin, OEX, etc. These platforms have paired with NEBL coins. So, users can buy NEBL coins from any of these exchange platforms.
There are various Nebilo wallets available to store NEBL coins like Neblio Core Wallet or Neblio Orion Wallet. Users can use any of those to store their crypto coins.
The Neblio Orion wallet is both a desktop and mobile wallet and can be used both for desktop and Android or iOS phones.
Apart from sending and receiving NEBL coins, the Orion wallet can be used for creating and transferring the new NTP1 coins or Neblio Token Protocol-1 coins in the blockchain.
The Neblio Core is a desktop wallet. This wallet has an easy interface and can be used to store, receive, stake, and exchange NEBL coins.
The open-source wallet enables global interactions between blockchain platforms and allows dApps development and deployment within the network.
You can download the official Android wallet of Neblio from Google Play. The Android wallet enables you to send and receive NEBL coins anytime from anywhere. However, you cannot stake NEBL coins with the Android wallet.
The Electrum Neblio wallet is a lightweight wallet and is faster and doesn't add weight to the system. It supports both Windows and iOS phones.
Users do not need to download the entire blockchain. It is stored in a remote server. All your user private keys are stored locally and nothing is stored in the wallet server as a safety protocol. In case of loss of wallet, your seed code will help you retrieve your wallet. Your funds are stored offline in cold storage.
Neblio has released its official NEBL-Pi installer for installing the Neblio-qt and nebliod on your Raspberry Pi wallet. The whole process takes a single command to execute and eradicates the need for complicated instructions.
The next step is running the code for Neblio Docker Containers that will help to deploy and integrate Neblio codes with cloud platforms like Amazon AWS and Microsoft Azure with a click of a single button.
The Neblio Docker Wallet is the next-gen wallet of the Neblio platform. The wallet is still to be integrated and developed and will be used for storing and receiving NEBL coins.