TradeSanta Review | Cryptocurrency Trading Bot For Exchanges
Ever heard of cloud-based automated cryptocurrency trading? Well, it has been quite popular over the past few years and many new traders are preferring this automated solution for trading cryptocurrencies. There are some tools available online which help users to build and installed automated bots for trading. These Bots are programmed robots performing buy and sell orders as per the predefined instructions. In this article on Tradesanta review, we will discuss one of the platforms called TradeSanta which offers both free as well as paid plan for the users.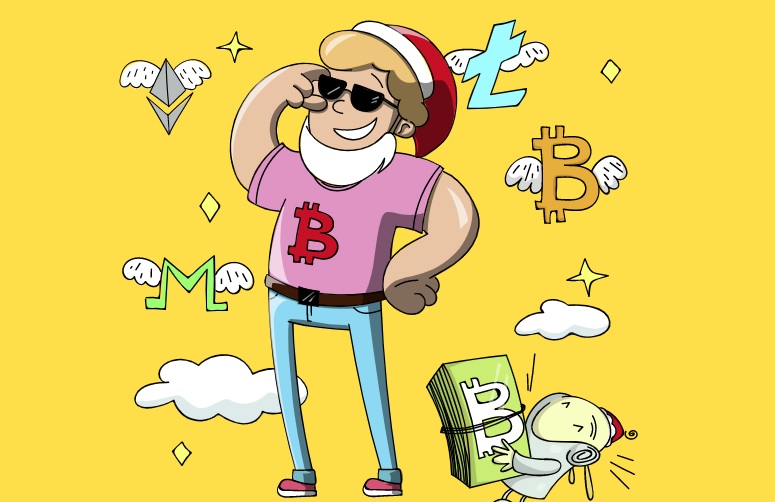 What is TradeSanta?
TradeSanta is a popular cloud-based cryptocurrency trading service that has been in the market for quite a while now and aims to provide automated trading solutions through trading bots and in-built software services. Many traders especially the new ones are often overwhelmed with the concept of cryptocurrency trading and do not know where to start. TradeSanta is an easy solution to all their queries and will provide an automated service through trading bots.
The trading bots will do the trading on behalf of the traders through special indicators and software. There is a 24/7 trading manual that will guide the traders and make the process simple and easy. Currently, the platform gives access to major trading platforms like Binance, Bittrex, HitBTC, Bitfinex Huobi, OKEx, and BitMEX. Through this platform, users can now trade on the majority of the popular crypto coins in the industry.
How does it work?
Once your Login to the platform, a friendly interface welcomes you to the platform. It's very easy to use. You just need to create an account using your email address. TradeSanta does not ask for or store your personal data in their network. The TradeSanta Bot service is a unique opportunity where users can build in their personalized trading bots. You can personalize your bots through the menu tab and also determine your exchange balance and profit level.
The bots will now do trading on your behalf based on the short or long-term trading strategy you choose. There is an additional feature called "Extra Order" which indicates users of any change in the market value of their cryptocurrency. In case there is any change, the user will be notified immediately and the bot will trigger him/her to buy the coins at a lower price.
Another important feature is the "Smart Order" option which helps users if they are planning to buy or sell cryptocurrencies at large volumes. This helps users to check the market fluctuations and prevent any loss in trade. Currently, this feature is available only for Binance coin users. Apart from that, there are three filters available for the trading on TradeSanta that forecast the market trends and help users to determine the trading strategies in advance.
Tradesanta Review: Features
TradeSanta software is completely free to use. Sign up to the platform for free and unveil the various opportunities this platform seeks to offer.
A user-friendly interface that makes you ready for trading within minutes.
Top-notch security services wherein users have full control over their funds. The bots operate through API keys and TradeSanta won't be able to withdraw or deposit funds without the prior consent of the user. Moreover, a two-factor authentication process validates every transaction on your behalf.
The Smart Order helps users to trade large sums through the use of TWAP and VWAP features. Just a few clicks and your trading bots will automate all your technical operations within minutes.
TradeSanta has a widely supported growing Telegram community. The free platform has attracted many users and they want to explore this new idea of crypto trading. Moreover, the FAQ section of TradeSanta answers to all your queries especially if you're a beginner. The chat version is extremely useful in sharing and discussing issues, technical trends, and questions regarding the cryptocurrency platform. It is extremely helpful for those who are looking for ways to develop their cryptocurrency trading strategies.
24/7 customer care support through Telegram.
There are no trading fees.
TradeSanta has partnered with multiple trading platforms like Binance, Bittrex, Bitfinex, and HitBTC and plans to add many more in the near future.