Some time ago; a digital currency named Bitcoin came into the action. In a very short span of the time everyone uses to hear the name Bitcoin; whether they are aware of its usage or not. But the term Bitcoin had become a trend. A lot of tech users or geeks are very much comfortable in using the bitcoin.
In order to involve in trade at a digital platform. As a result of vast usage of bitcoin in digital trading; many of bitcoin exchange platform came into action. Such as yo bit, Bitfinex, bit square, Kraken, and HitBTC. All of this bitcoin exchange platform have its own merits and demerits. An individual just has to access and evaluate each and every bitcoin exchange platform on the basis of the need and requirement of the particular individual, and then came up with the appropriate one. There are lots of points used for the process of evaluation, such as whether:
It is newbie friendly or not?
Easy to understand or not?
Is it trusted score?
Medium with that it can be bought?
User vote, rating score and location currency.
All these points differentiate each and every bitcoin exchange platform and help the user in order to decide which bitcoin exchange platform will work for him? Just a week ago there was a rise in the value of bitcoin, as a result of that many new users are coming into the picture of bitcoin and for that bitcoin exchange platform is the must. And then also they are come up one point in order to rate each and every bitcoin exchange platform, and that is whether this platform is appropriate and easy to understand from the perspective of new users? What about the transaction rate of the particular bitcoin exchange platform? Is this exchange rate is fair or not. I know that this new platform HitBTC is not very much popular but this has a lot of merits also.
Let's talk about the merits of HitBTC
This platform is very much detailed and makes its user understand the terms and conditions of exchange programs very deeply. This platform is appropriate for the usage of pro user in order to initiate the transaction process, due to of its feature of vast explanation, it is the little bit difficult for a new bee to understand the steps and working. But in order to build the strong and good information base of a newbie this HitBTC Bitcoin exchange platform is the best out of the lot.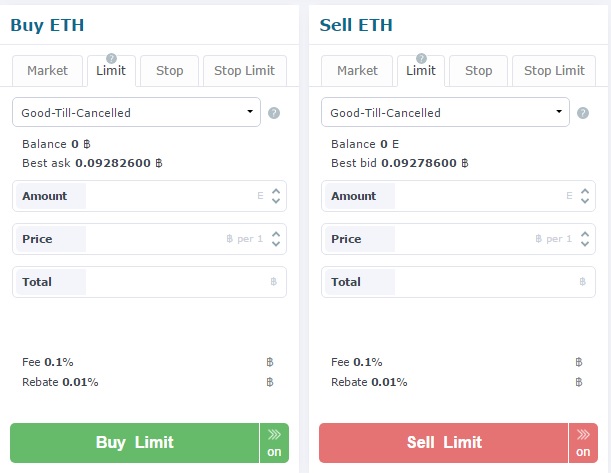 Maybe the reviews of HitBTC is not appropriate in order to provide an easy acclivity to the new users but this is the appropriate one in order to build strong roots of knowledge of a new user in the field of exchange platform. Apart from all these technical merits and benefits, the page of HitBTC is eye-catching, low advertising popup windows and very much eye appealing in terms of color usage and designing. So, listen up all the advanced users; the HitBTC Bitcoin exchange platform is the appropriate for you also.
Access Cryptocoins, ICOs, Tokens, and Fiat
At HitBTC you can access a large number of crypto coins, ICOs, Tokens, and Fiat at One place which makes it better than other crypto exchange. See the image below: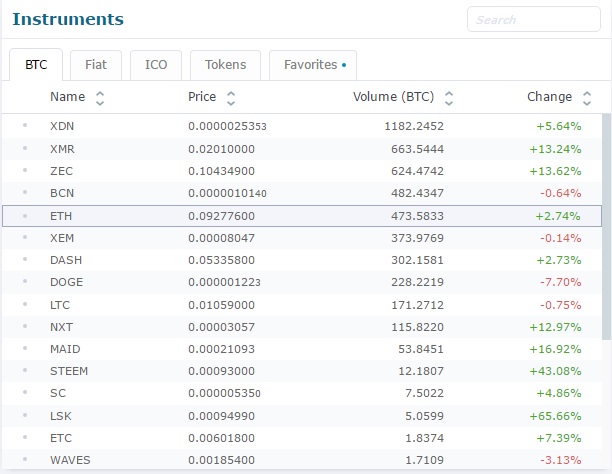 Due to of high speed in the loading of the home page and change in the ratio and numbering of bitcoin value, mostly on the real and fast time basis. We all love profits, currency, and everything, but the importance of security cannot be ignored whether an individual is busy in transaction on a digital medium or nonvirtual medium. On all the medium there is a threat to currency, paper currency or digital currency. In order to safeguard the digital currency; bitcoin, here comes the security in the digital world and HIT BTC is well equipped with security programs.
In order to execute bitcoin exchange transaction in the safest way, possible BIT HTC provides two-step verification to all its users through the medium of Google Authenticator. The concept of two-factor authentication is used in the process of login and withdrawals. Apart from this HITBTC has the lot more security features.So, why are you reading the HitBTC review all over just make one of your own reviews log in to hitbtc.com?