11 Best BCH Wallets | Top Bitcoin Cash Wallet List | 2020 Edition
Are you looking for Best BCH Wallet? We have listed safest and trusted Web, Desktop, Mobile and Hardware Bitcoin Cash Wallets in this article.
Since its launch in August 2017, Bitcoin Cash has grown exponentially. It took off from $0.1 in mid-August to $1000 in just 4 months. By mid-December, Bitcoin Cash was trading at above $3000. The prices dropped to $2000 in January and later $1000 in February 2018. In recent weeks, the cryptocurrency has stabilized and investors are taking the chance to hold Bitcoin cash in large numbers.
Bitcoin vs. Bitcoin Cash
Bitcoin
Bitcoin is a creation of a mysterious figure known as Satoshi Nakamoto. He launched the digital payment system in 2009 and also mined the first Bitcoin block. A lot has been said about bitcoin, but it's the network's scalability limitations that led to the development of cryptocurrencies such as bitcoin cash.
Limitations
The bitcoin network can only handle 7 transactions per second.
Thousands of transactions are requested every second.
One bitcoin block is 1MB.
It takes on average 10 minutes to process a bitcoin transaction.
Bitcoin Cash
Bitcoin Cash is a creation of bitcoin miners and developers who wanted a faster payment protocol that could handle scalability issues. The Bitcoin Cash developers were aware of a technology known as a segregated witness meant to solve the scalability issues, but they felt they would do a better job by creating a new cryptocurrency network altogether.
Limitations Solved
Lower fees
It takes less than 5 minutes to complete transactions
One block is 8MB.
11 Best BCH Wallets to Store Bitcoin Cash
Bitcoin cash is a popular cryptocurrency and there are many wallets supporting it. Lets discuss about each type of BCH wallet in brief.
Recommended article: 27 Bitcoin + Altcoin Hardware Wallets
Ledger Nano S
The Ledger Nano S looks exactly like a typical flash drive. It's built on a series of powerful security features that enable it to store a variety of cryptographic assets. You can send and receive bitcoin cash on this wallet, carry it around in your pocket and get your coins back in case you lose the drive. Buy Ledger Nano S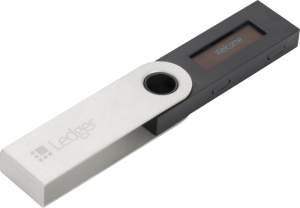 Major Features
Multi-coin support – the hardware wallet, supports all major altcoins including Ethereum and Litecoin.
OLED Display – the drive has an organic light emitting display that helps you confirm transactions before you send them.
Unrivalled security features – the ledger Nano S is backed up by robust security features to guarantee total safety for your coins.
Back up seed keys to help you recover your coins in case of loss of the Ledger.
Comes with a manual to help you set it up.
Trezor
Trezor is the second most popular hardware wallet after the Ledger Nano S. It resembles a flash drive wallet as well, but it's smaller in size. Developed in 2014, the Trezor wallet has such advanced security features that it would work on a compromised computer and your coins wouldn't get lost. Buy Trezor Wallet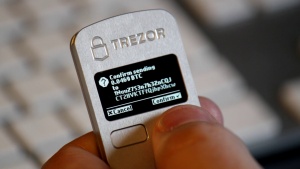 Major Features
Provides unique keys to help complete Bitcoin Cash transactions easily.
Multi-coin support- since its launch in 2014, the wallet has incorporated all the major cryptocurrencies.
Backup – Trezor has a list of wallets it partners with to ensure you receive your cryptocurrency assets in case you lose the physical device.
KeepKey
KeepKey is designed to secure your bitcoin cash and other cryptocurrencies safely on a hardware device. KeepKey handles the generation of private keys, producing random keys to enhance the security of your transactions. Buy Keepkey Wallet now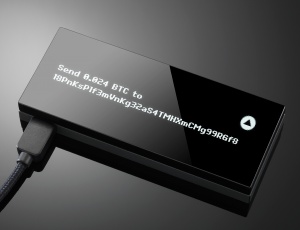 Major Features
Completely secured from malware and virus attacks.
Multi-coin support- the wallet accommodates all major cryptocurrencies.
Advanced security – with its security code features, no else but the owner can access her digital coins.
Keepkey also provides a 12-24 digit backup seed to help you recover your coins.
Comes with a digital security to help you confirm transactions.
Guarda Wallet
Guarda Wallet is a multi-currency wallet available in Web, Desktop, Chrome Extension and Mobile (iOS, Android) versions. BCH storage, exchanges and purchases are there for all the wallet platforms. Despite Bitcoin Cash, Guarda supports over 40 major blockchains and more than 10.000 crypto tokens.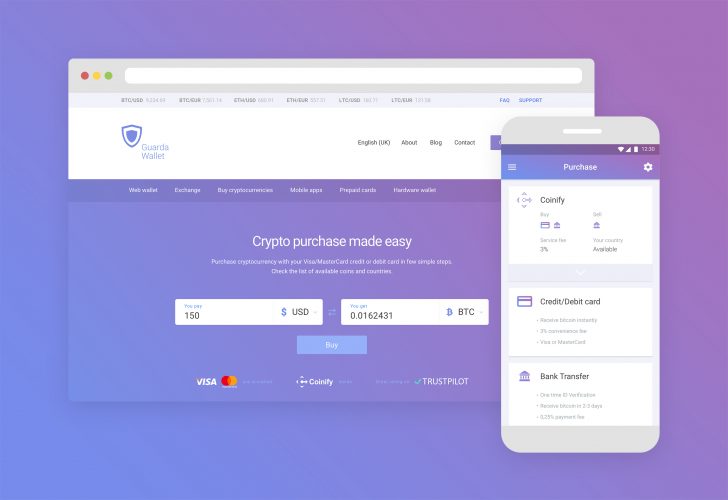 Guarda wallets are non-custodial, so the user is in charge of their funds at all times.
The key features of Guarda Wallet include:
Secure backup encryption and custody-free storage policy.
Built-in purchase and exchange services
Wide range of supported cryptocurrencies with new coins and tokens added constantly
24/7 customer support line with the fastest response time on the wallet market
Cross-platform operations – all the wallets are easily synced across available versions
Currency-specific features of supported coins
Additional services such as ERC20 Token Generator
Electron Cash
Electron Cash was designed to improve on Electrum, a desktop wallet. Its security features involve a mnemonic seed phrase and private keys to easy transactions. Electron Cash supports almost all the major operating systems, including Android and Linux.

Major Features
It's a forked code to support Bitcoin Cash.
Supported by decentralized servers to keep the wallet accessible at all times.
Advanced security- works with encrypted keys.
Exodus Wallet
Exodus is a desktop and mobile wallet that offers security and ease of use. Integrated with a ShapeShift API feature, users can send and receive cryptocurrencies or exchange them directly with the ShapeShift feature.
Major Features
Multi-coin support- the wallet supports Bitcoin Cash, Bitcoin, ethereum and a load of other altcoins.
Safe from malware and virus attacks.
No account setup needed.
Mobi
Mobi supports more than 100 cryptocurrencies, making it the ideal choice for altcoin users who hold the less known cryptocurrencies. Available on both Apple and Google play stores, Mobi is easy to use, secure and fast.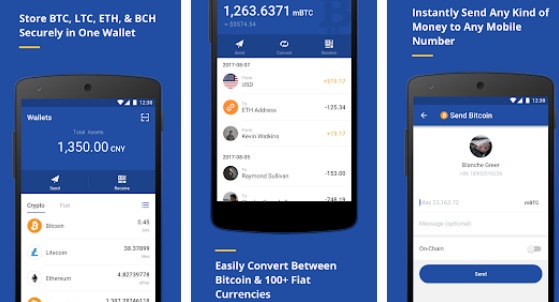 The Mobi Company also offers a prepaid Mobi card that can be linked to your wallet so that you buy goods and services in bitcoin cash seamlessly.
Atomic Wallet
Atomic Wallet is a new multi-assets solution for convenient storage of Bitcoin Cash. For sure, Atomic can be used not only as BCH wallet: it currently supports over 300 coins and tokens. Besides, every weekly update adds new crypto assets and features.
Desktop app is available for Windows, MacOS, Ubuntu, Debian and Fedora. Alpha versions of Android and IOS mobile apps will be released in November, 2018.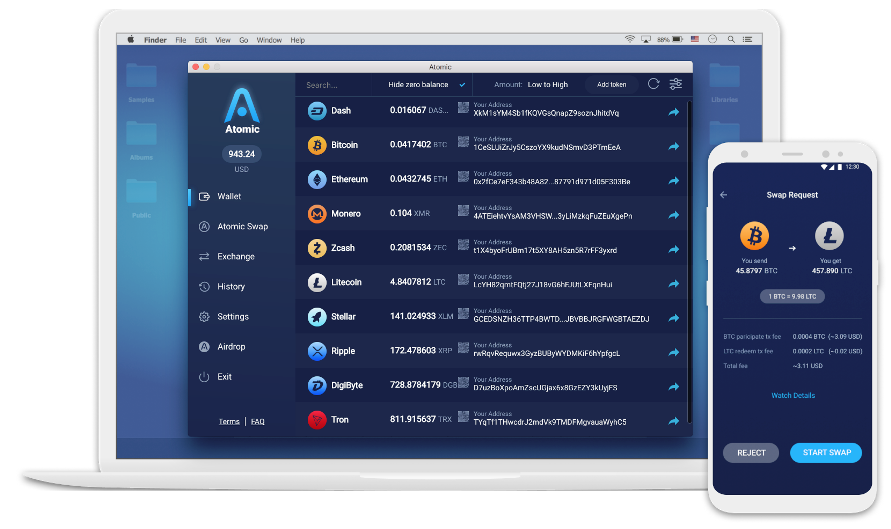 Full list of Atomic Wallet features:
Private keys are stored on user's device and generated from mnemonic.

Built-in Buy Crypto with credit card option, provided by Simplex

Weekly updates with new coins, tokens and useful features

Atomic Swaps option for exchange with low fees

Custom token feature — you can manually add any ERC20 token in seconds

Instant exchange via Changelly and Shapeshift

Instant 24/7-live support



Coinimi (Mobile wallet)

Coinimi is one of the most popular mobile wallets in the world.  It's designed with advanced security features and gives you the power to manage any of the 40 cryptocurrencies you can store in this wallet. Coinimi does not support iOS at the moment but states it's in the process of availing an iOS wallet.
BTC.COM
BTC.com is a mobile and web wallet that allows you to secure Bitcoin Cash, send or receive them using only a short wallet address. It's lite weight in nature and supported by robust security features.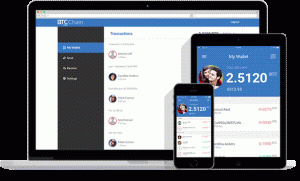 However, being an online wallet means that it's possible to become vulnerable to malware or virus attacks. BTC.com is available for both Android and iOS devices.
Jaxx
Jaxx is both a mobile and desktop wallet. On mobile phones, the Jaxx app is available on Google and Apple stores for Android and iOS devices respectively. Jaxx is designed with advanced security features.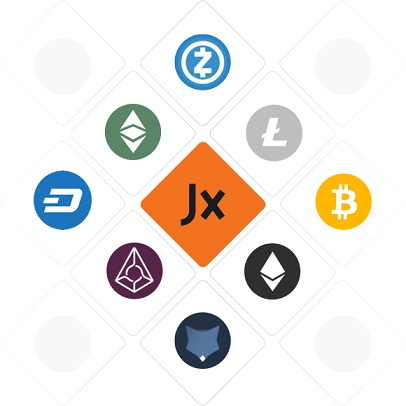 It's easy to use and has a cold user design to limit the vulnerabilities of malware and virus attacks.
Conclusion
Hope you enjoyed this article on best Bitcoin Cash (BCH) wallet. Generally, both online and offline wallets offer ease of use when storing Bitcoin Cash. However, cold means of storage tend to offer better security features, making them the preferred option for people that hold large amounts of bitcoin cash.