Kraken is one of the best exchanges for cryptocurrencies, especially bitcoins (BTC). This renowned digital exchange marketplace was introduced in the United States (San Francisco) at the start of the year 2011. This platform offers services for a variety of digital (Crypto and fiat) currencies including Bitcoin, Ethereum (ETH), Euros (EUR), and US Dollars (USD) and so on.
It is built exclusively for those cryptocurrency traders, who are really professional and serious in trading. It provides advanced orders with terrific benefits. It is better in terms of security since it has a prominent authentication feature of two-step verification.
Various top countries in the world are having collaborated with this recognized platform. It has its current branches in continents like Asia, North America, Australia and Europe.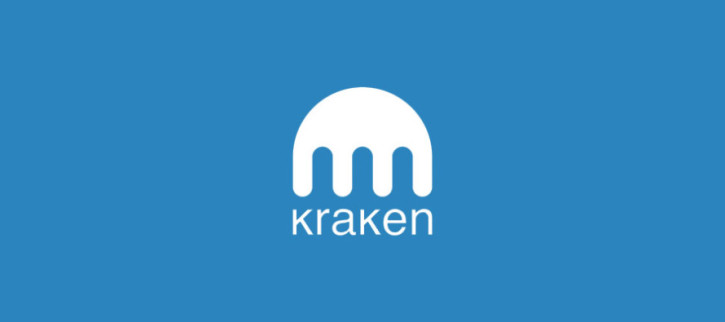 Unique features of Kraken:
It is a highly reliable platform that holds a simple and user – friendly interface.
It is a highly diversified platform with enormous safety and security.
It imposes only very low transaction charges to its users.
It contains a large user base with diverse geographical extension across the world.
It is a superior platform with an international recognition.
It holds a team of highly experienced technologists and traders.
It avoids hacking issues with the help of several advanced technologies.
It provides a wide range of tools to perform trading in an efficient manner.
It offers high liquidity and stability to the crypto assets.
It assures huge profit rates with the help of its leveraging and margin trading facilities.
Fees details of Kraken exchange:
Maximum Fees percentage for makers to perform transactions: 0.16%
Maximum Fees percentage for takers to perform transactions: 0.10 – 0.26%
Verification process with Kraken:
Kraken network needs proof from the users for verification purpose.
The following are the various processes for verification in Kraken network, depending on the kind of account or tier to which the user belongs to:
Tier 0: In this tier, the users are required to provide their email addresses for proper verification. Also, it does not allow deposit or currency trading.
Tier 1: In this tier, the users are required to provide their name, country, contact number and date of birth. It allows only the deposit or withdrawal of digital coins but allows trading of all types of currencies.
Tier 2: In this tier, the users are required to submit their proof of addresses.
Tier 3: In this tier, the users are required to provide a valid government identification and also the residential proof. It also asks for the verification of photographs in some cases, but not mandate for all the cases.
Tier 4: It is same as that of tier 3 and the users are needed to submit their filled application form and KYC document.
Demerits of Kraken exchange:
Transactions via PayPal, debit card and credit card are not allowed by this platform.
Its technical support service is somewhat delayed in nature.