What Are The Best Bitcoin Payment Processors In 2022?
The year 2021 had many pivotal events for cryptocurrencies.
Bitcoin has reached many new all-time high values and higher institutional buy-in from prominent corporations. Ethereum, the second-largest cryptocurrency, recently reached a new all-time high as well. New bitcoin regulations have piqued the curiosity of US government authorities and the Biden administration.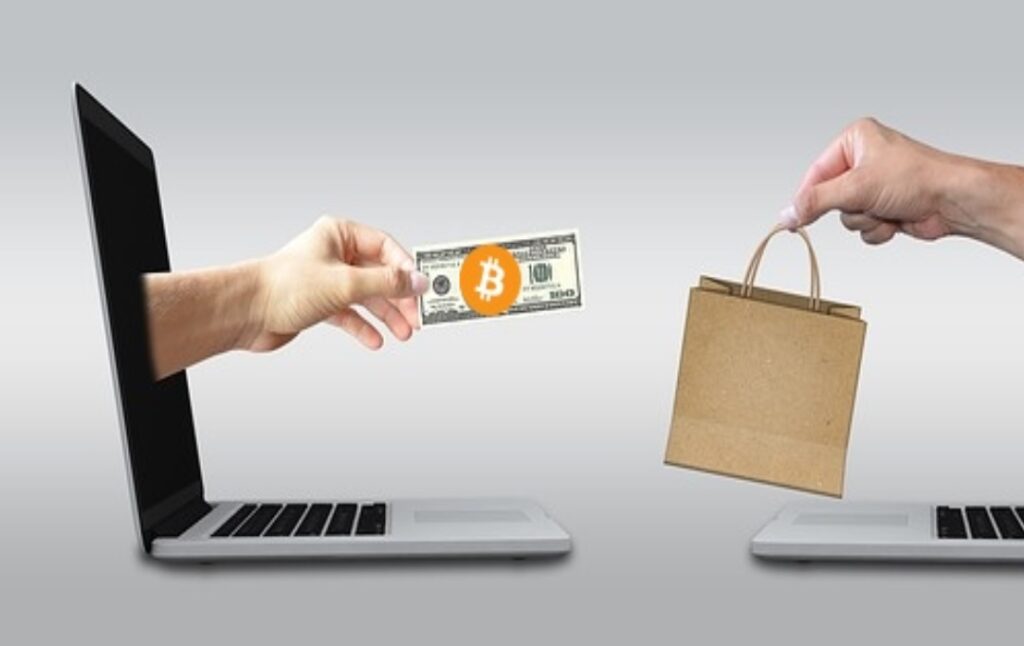 People's interest in crypto has exploded in the meantime: it's a hot topic not only among investors but also in popular culture, thanks to everyone from Elon Musk to that 82-year-old on Facebook.
Following this trend, many business owners start to look at cryptocurrencies in general, and bitcoin in particular, as a legible payment option more and more, and the data supports they are not wrong:
According to a recent survey, nearly 13% of Americans use cryptocurrency in one way or another. While many crypto investors choose to trade to profit from market volatility, there is still a large group of people who want to use the technology for payments. These individuals view cryptocurrencies as both an asset and an investment in the future with no banks and credit cards. Moreover, according to a recent study, up to 40% of bitcoin customers are first-time buyers, and their purchases are twice as large as those made with credit cards.
So it is no surprise that your business may grow by allowing such a demographic by accepting crypto payments. The next question, however, is:
"What are the best Bitcoin payment processors in 2022?"
And this would be the question we would try to answer in this article by forming a simple yet, informative list of Top-5 bitcoin payment processors in 2022.
But first, let's try to understand, what exactly do we want from the Bitcoin payment gateway? Here is a list of the features one might expect from the best cryptocurrency payment gateway:
Security: Most of your assets will be housed on the payment gateway platform or any other crypto wallet, and the payment gateway will also send and receive your customers' data. As a result, you should always seek out a safe and dependable platform.

Anti-volatility: Perhaps more crucially, even among the largest currencies by market capitalization, volatility continues to rule supreme in the cryptocurrency world. For example, since the outbreak of COVID-19, the price of one bitcoin has soared from under $10,000 to over $53,000, wreaking havoc on a merchant's financial operations.

Speed: Nobody wants their transactions to process for years, make sure the speed capacity is in place for your payment gateway.

Support: If a problem arises, you will require prompt and effective assistance to resolve your situation. You may find out more about this by reading customer reviews and contacting the platform's support.

Support for plugins: Plugins for bitcoin payment gateways make them much easier to use; try to choose the platform with the most supported plugins.

Fees: The fees charged by the platform should be reasonable and not excessive. It's a good idea to not be in a rush and look for the best deals.

Simple interface: You need to set up a payment gateway after purchasing or subscribing to it. Fortunately, the majority of platforms are simple to set up and utilize.
With all that in mind, let's start our list of Top-5 best Bitcoin payment processors in 2022:
BitPay
BitPay was formed in 2011 to provide mobile checkout services to businesses interested in accepting bitcoins. With BitPay being active in cryptocurrency payments for over a decade, it has many great features proven by time.
BitPay conducts the bitcoin transaction on behalf of the merchant and translates the bitcoin value to one of 30 currencies selected by the merchant. Bitpay protects merchants from bitcoin price fluctuation by accepting bitcoins that are instantly converted to local cash. BitPay transactions are non-reversible, which makes them useful for foreign merchants. 
BitPay hires employees to help with open source initiatives that benefit the Bitcoin currency. In 2013, one of their new engineers, who had come from Red Hat, indicated that BitPay had hired him solely to work on open source projects to help Bitcoin develop. Such practice is very welcomed by the community. Moreover, using open source software enables the company to provide a high level of security.
BitPay's bitcoin payment gateway solutions are lightweight and easy to use on a tablet or laptop. Merchants can deposit funds in the BitPay Wallet, a one-of-a-kind custodial wallet. They may also buy products and services from other crypto merchants using their crypto assets. BitPay invoices have been translated into 40 different languages, making crypto adoption more accessible to people in all corners of the globe. BitPay allows merchants to accept payments in more than 150 different currencies in addition to Bitcoin. 
BitPay allows for settlement in 12 different currencies and direct bank deposits in 37 different countries. 
All that makes BitPay a great cryptocurrency payment gateway.
Cryptoprocessing by CoinsPaid
CoinsPaid is one of the largest crypto payment ecosystems in the world as of 2022, processing 7% of all on-chain Bitcoin transactions.
The company has been growing swiftly in 2021, as it did both in 2020 and 2019. Compared to 2020, the volume of Coinspaid transactions surged by 354 percent to 5.65 billion EUR. This year, they surpassed 1 million monthly transactions for the first time, with the overall number climbing by 175 percent compared to 2020. In addition to that, their workforce has increased by 140 percent to 125 individuals in 2021. 
That all indicates that more and more merchants prefer their platform for crypto payments – according to its website CoinsPaid has over 800 merchants on its books. The service is widely used by online entertainment projects, Forex trading platforms, e-Stores, and software vendors.
Without requiring a withdrawal request from the merchant, CoinsPaid enables for fast conversion of Bitcoin to fiat money. 
Coinspaid's security mechanism is one of its most appealing characteristics; it is the only crypto payment processor that every year passes security audits by high-profile cybersecurity firms like Kaspersky Lab and 10Guards. This is something to think about while selecting a bitcoin payment gateway for your company. 
One more important thing to note is that the company is registered in the EU and has to follow EU rules and regulations – that definitely adds up to the trustworthiness of this solution. Moreover, CoinsPaid provides cold storage – this means that clients have the opportunity to store only operational funds on a hot (online) wallet, and main assets on a cold (offline, protected from hacking).
A lego constructor-like API is at the heart of Coinspaid, making it an industry leader. Anyone can put together an API that meets their needs.
While using CoinsPaid, you are not limited to Bitcoin – it supports more than 30 different popular coins. With the ability to withdraw money directly to a bank account via SEPA or SWIFT in 6 different fiat currencies and its focus on security – CoinsPaid is definitely one of the best options to choose.
Coinbase Commerce
These days there is no list of Bitcoin payment gateways without Coinbase. And there are several good reasons why it is like that, the main being that Coinbase is the largest bitcoin and cryptocurrency exchange in the United States and one of the largest in the world. 
Coinbase is a San Francisco-based company that offers a convenient platform for cryptocurrency exchange and electronic wallet and gateway solutions. Professional traders GDAX, a Coinbase exchange, is also owned by the business. 
The number of users on the exchange reached a new high of 43 million in 2021. Furthermore, in recent years, the customer base has grown by an average of one million people every month. 
The platform's user interface is available in many different languages – that is great news for businesses that operate around the globe.
It's probably the biggest brand associated with crypto, so it's not a surprise that it has a lot of neat plugins: WooCommerce and Shopify are both supported by Coinbase Commerce, which is great if you already work with these platforms.
First and foremost, because Coinbase is registered in the United States, it must adhere to all applicable state and federal laws. This contrasts with some of their rivals who operate in nations where such platforms may be subject to fewer laws.
Coinbase overall is a great "one-click" solution to enable bitcoin payments for your business.
CoinGate
CoinGate is based in Vilnius, Lithuania, and was formed in 2014. CoinGate is a cryptocurrency payment gateway that allows businesses to accept payments in Bitcoin and other cryptocurrencies. The company pays out in either bitcoins or EUR/USD, removing any risk related to Bitcoin price fluctuation. Users may also sell their bitcoins to CoinGate through bank transfer, credit and debit cards, and mobile balance (phone credit).
Many of the major firms in the crypto payments industry are focused on a small number of cryptocurrencies, or even perhaps simply Bitcoin. While support for Litecoin, Ethereum, and even Dogecoin is common, gateways that handle Chainlink, Cardano, or Polygon may be difficult to come across. CoinGate is a great place to go if you're looking for more cryptocurrency alternatives.
CoinGate may be integrated into your sales operations via a plugin or module for various eCommerce systems (including WooCommerce and Magento), payment platforms, or the CoinGate API. CoinGate invoices can also be emailed or provided as a link. 
Each transaction on CoinGate is charged a 1% fee. For settlement in USD, there is a 0.2 percent tax (1 percent for Euros). The number of currencies supported by CoinGate is just too long to detail here and may be found on their website.
Coingate is an optimal solution for accepting not only Bitcoin payments but also a variety of other coins, which would definitely be appreciated by crypto users.
ALFACoins
ALFAcoins is a cryptocurrency payment system that is contemporary, safe, and multipurpose. Since 2013, businesses all over the globe have used it to accept and transfer crypto payments in a more convenient, quicker, and cost-effective manner.
Issues like volatility, security, and difficulty are not a concern with the ALFAcoins. The platform calculates easy and real-time rates for all parties involved and provides merchants with important analytics. It also offers a variety of payment integration options for websites and the highest level of protection with cold storage and two-factor authentication. Cold storage is something not many gateways provide these days, so if security is your priority, ALFACoins may be a viable option if security is in priority.
AlfaCoins undercuts the majority of its competitors by charging 0.99 percent transaction fees instead of the customer's 1%, but that 0.01 percent is unlikely to be the decisive factor if you pick it as your crypto gateway. AlfaCoins' versatility is the main reason merchants choose it to accept online bitcoin payments.
The CoinSplit feature, for example, allows you to assign a portion of an invoice to a specific cryptocurrency while leaving the rest to be paid in a different currency (including fiat). This allows retailers to control the amount of crypto exposure they desire in any particular transaction – this may be a 'killer feature' for some clients.
Your gateway to the world of crypto payments
One of the first stages of your growth journey will be to choose a bitcoin payment processor. Before making a quick decision, do your study on each one. While all of those bitcoin payment gateways may appear to be fairly similar at first sight, it's worth looking into which one has the features that are most important to your company. 
Use the tips and advice in this article to help you choose the best option for your business.