So you are looking best Zilliqa wallet to store or stake your ZIL coins and ZRC Tokens and NFTs. As any good crypto enthusiast knows, you can't just leave your coins on the exchange – that's a rookie move. You need a secure digital wallet designed specifically for Zilliqa's blockchain where you control the private keys. But with so many options out there, how's a newcomer to know which ones are legit and which are dodgy? Don't worry, we've done the research for you. Read on for our  list of the best Zilliqa wallets where your precious ZIL and ZRC tokens will be safer.
What Is Zilliqa Blockchain?
Zilliqa is a Singapore-based blockchain platform that uses sharding technology to eliminate the scalability issue of Ethereum and other blockchain protocols by doing hundreds of transactions in a second. Zilliqa uses a hybrid consensus mechanism and divides the nodes into a group of 600 nodes known as shards. Zilliqa can process 2000 transactions per second.
Zilliqa uses the Proof-of-Work or PoW blockchain protocol that establishes identity as soon as you start mining into the platform. Earlier, hosting dApps will often slow down the process making transactions expensive. Zilliqa's testnet is the first network-available by far and enables the dApps to run independently of each other. Thus, the speed automatically increases, unlike other blockchain platforms.
Best Zilliqa Wallets For ZIL and ZRC Tokens
When it comes select best Zilliqa Wallet to storing your ZIL coins and ZRC tokens, you want a wallet that's secure, easy to use, and compatible with the Zilliqa blockchain. Here are some options:
Ledger Nano X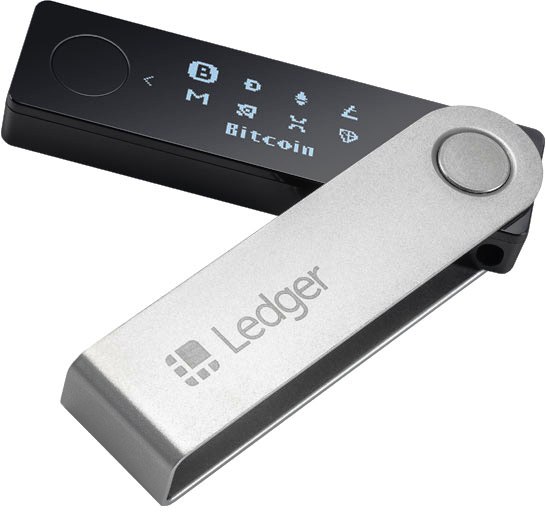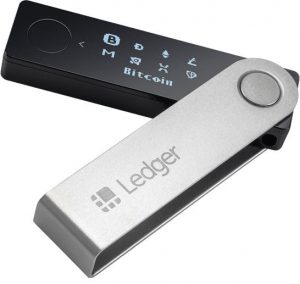 For the highest level of security, you can use a Ledger Nano X or S hardware wallet to store your ZIL. The Ledger is a cold storage device – your keys are stored on the device and never exposed to the internet. You have to physically connect and approve transactions on the Ledger. Ledger supports ZIL and ZRC20 tokens, and you can still earn staking rewards with the Ledger. Hardware wallets don't get much more secure than this.
Any of these wallet options will keep your ZIL holdings safe and secure for the long run. Be sure to enable all available security features like 2FA, backups and encryption to properly safeguard your funds. And as always, never share your private keys or wallet passphrase with anyone.
Recommended Article: Detailed article on hardware wallet covering 25+ hardware wallets. 
Moonlet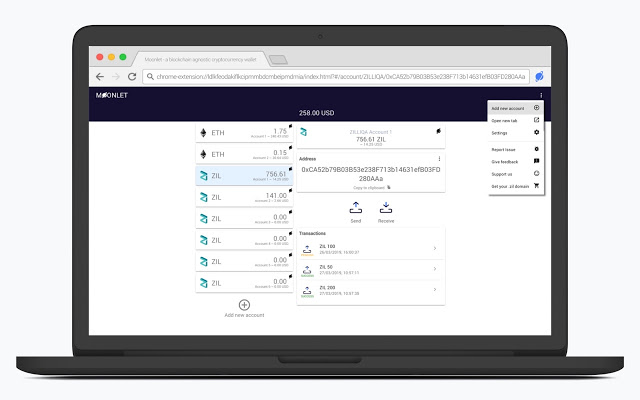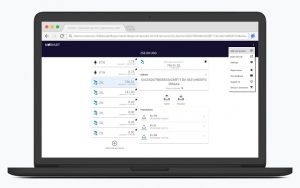 Moonlet is a Blockchain agnostic crypto wallet that supports both Ethereum and ZIL coins. The HD wallet has an intuitive interface that makes users easy to manage their accounts. Moonlet has also collaborated with Bit Sentinel that safeguards the platform from cyber-attacks and malware. Moonlet has also partnered with Zilliqa and joined "Bugcrowd", a bug bounty program that protects crypto wallets from malware. Moonlet uses open-source code and operates with multiple blockchain platforms.
The Moonlet wallet is like that trusted old sedan—reliable, full-featured and able to handle anything you throw at it. Moonlet supports ZIL as well as many other tokens including BTC, ETH and XLM. Your keys are secured locally on your device and protected by a PIN code or biometrics. Moonlet also allows staking ZIL for rewards right within the app. If you're looking for an all-purpose wallet to meet your every need, Moonlet is a solid choice.
ZilPay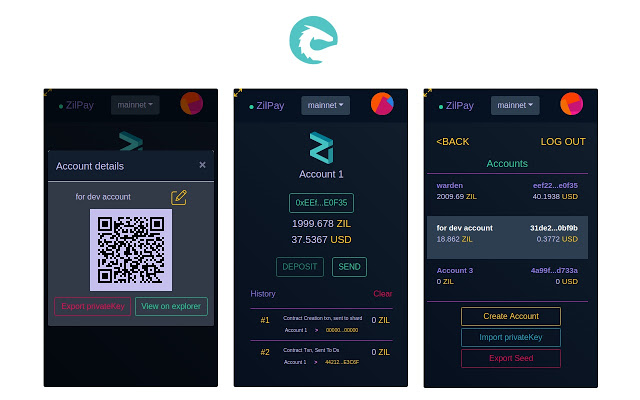 ZilPay is another open-source browser extension wallet for Zilliqa blockchain. Developers can integrate the wallet with smart contract calls that enable the use of dApps into their website. ZilPay allows its users to receive and broadcast Zilliqa transactions into the network.
Zilpay offers advanced features like dApp integration, ZRC-721 NFT support and a built-in DEX swap feature. ZilPay gives you full control over your private keys in a slick interface. It does have a steeper learning curve, but once you get the hang of it, you'll have a powerful tool for managing your ZIL and navigating the Zilliqa blockchain. ZilPay is available as a browser extension and mobile app.
Zillet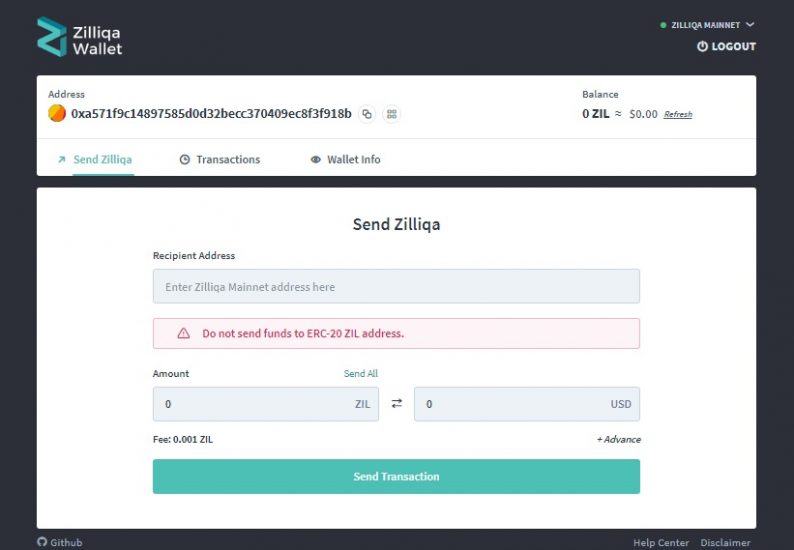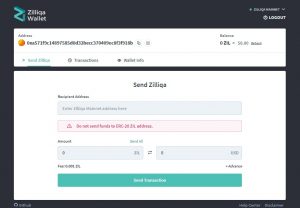 Zillet is Zilliqa's official lightweight wallet, designed specifically for ZIL and ZRC tokens. If Moonlet is a SUV, Zillet is a compact car – small, simple but gets the job done. The setup process is straightforward, the UI is minimalistic, and it allows you to manage ZIL, view token balances, send and receive funds. Zillet is open-source, non-custodial, and available as a browser extension and mobile app. It's ideal if you just need a no-frills way to store your Zilliqa crypto.
Zillet uses advanced encryption to keep your private keys and transaction info under lock and key. We're talking military-grade security here, folks. No two-bit hacker is getting into this vault. Zillet also gives you full control of your keys. No third party can access or freeze your funds. It's all in your hands, for better or worse. If you lose your keys, your ZIL is gone forever into the crypto abyss, so be careful!
ZHIP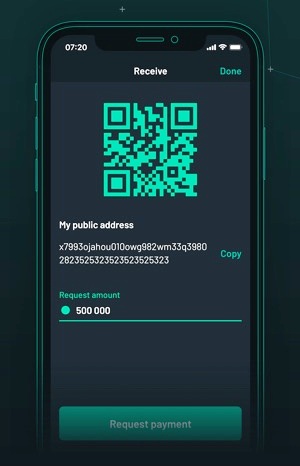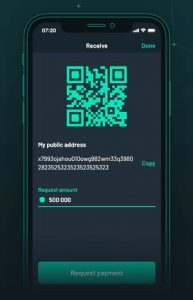 Zhip is the world's first iOS wallet that is supported by Schnorr signature. First and quick, this mobile wallet will help you send and receive ZIL coins and check your balance anytime you want. Completely open-source, this wallet allows you to scan your QR code for quick transactions and is protected by a 4-digit PIN code. This wallet is compatible with iPhone, iPad, and iPod touch.
Math Wallet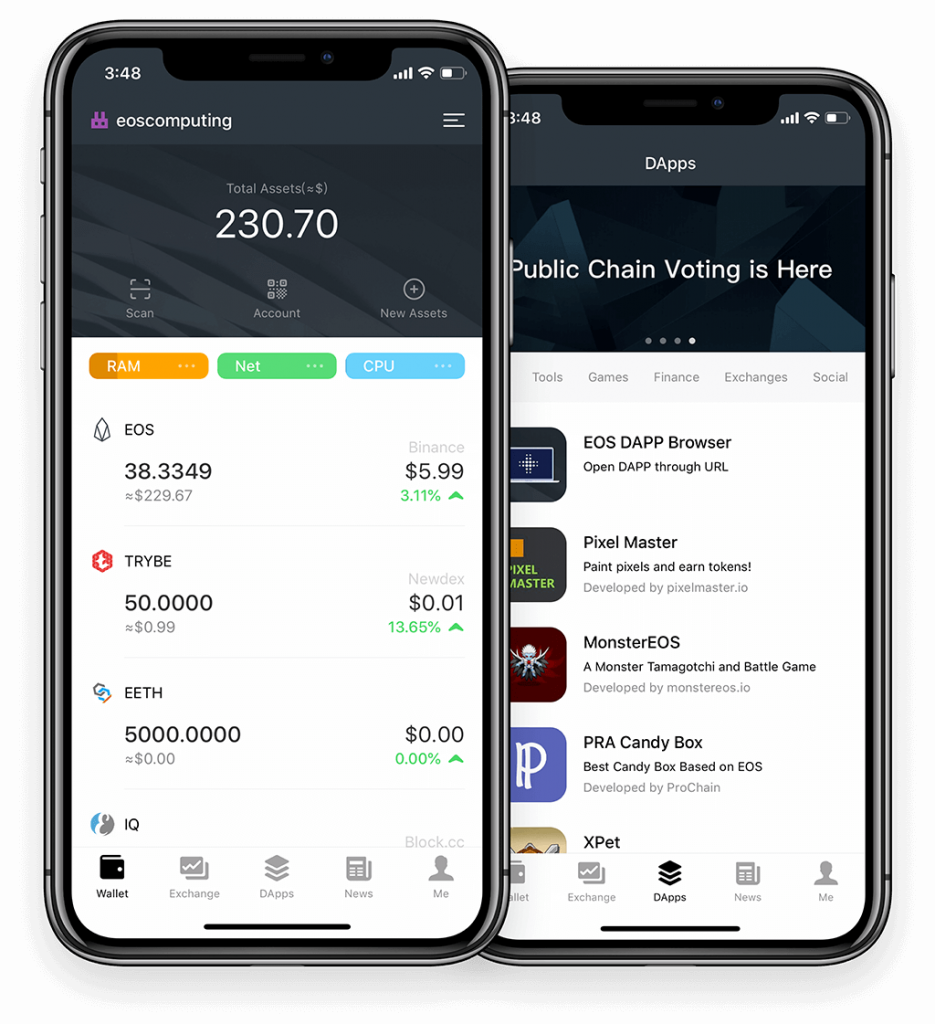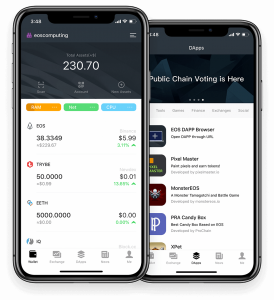 Math Wallet is a secured Android, iOS, and Chrome extension wallet that can be easily downloaded into your mobile device from Google Play Store. The wallet supports cross-chain token exchange like BTC, ETH, EOS, and TRON and is a multi-chain dApp Store. Furthermore, Math Wallet is highly secure and operates on Biological Recognition Technology to protect your funds and assets.
Atomic wallet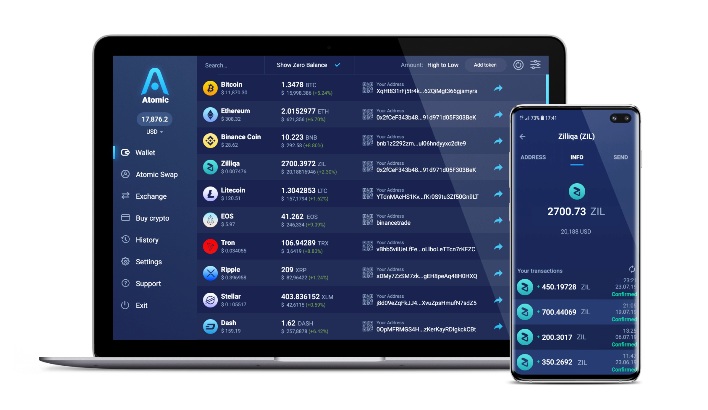 Atomic Wallet is another option if you want an all-in-one wallet for your ZIL coins and other cryptocurrencies. It's a decentralized wallet available on iOS and Android, allowing you to store and manage over 300 coins including ZIL. Atomic Wallet lets you buy, exchange, and stake ZIL, as well as claim rewards for staking. Your private keys are encrypted and stored on your device, not a centralized server. Platforms: Windows, macOS, Linux, iOS, Android
Guarda Wallet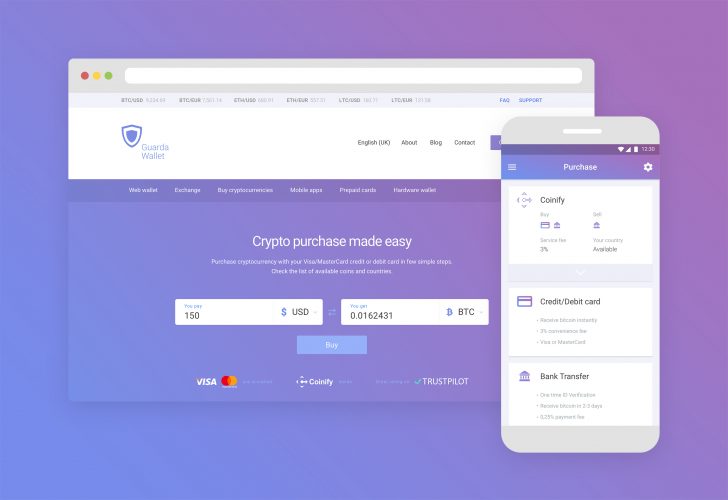 Guarda is a simple, secure and non-custodial cryptocurrency wallet. It a multicurrency wallet that supports 45+ blockchains and 1K+ tokens. Guarda wallet allows users to buy and exchange cryptocurrency within the wallet. Users can also stake their coins to get passive income for holding PoS coins. Guarda wallet is available for mobile and desktop platforms, apart from this web version and chrome extension of the wallet is also available.
Trust Wallet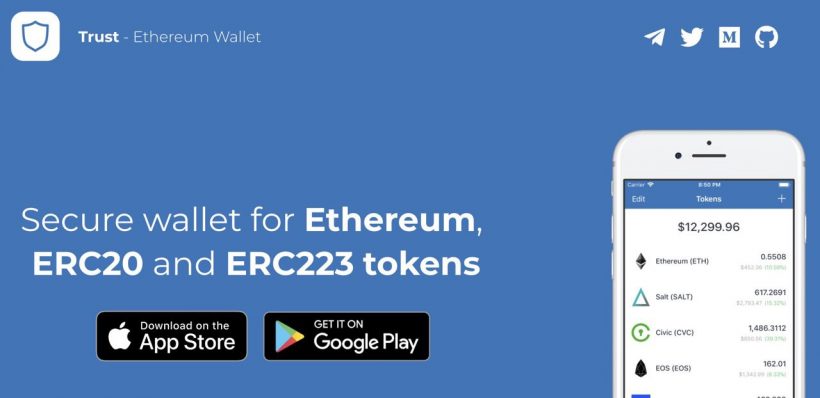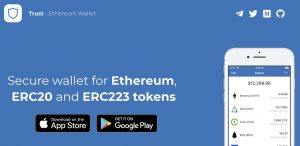 Trust Wallet is the official crypto wallet for Binance and is a multicurrency wallet that supports tokens like ETH, ETC, POA, and GO. It is highly secure and all your private keys are stored locally with many layers of protection. Trust wallet works with Binance decentralized exchange and uses Web3 Browser that helps you to interact with dApps directly from your app.
Edge Wallet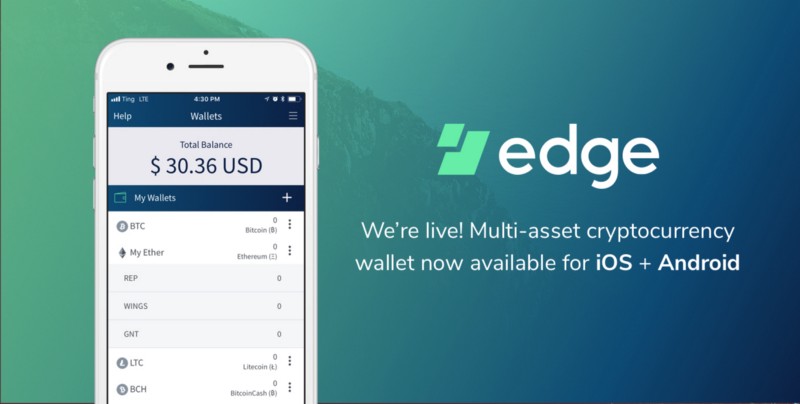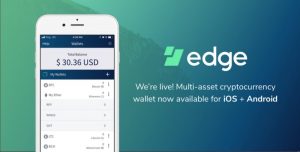 Edge Wallet, previously known as Airbitz, is an open-source mobile wallet for iOS and Android. It gives you full custody of your ZIL by storing your private keys on your device. Edge Wallet has an intuitive interface and allows you to securely send, receive, store, and trade ZIL on the go. It uses Touch ID or Face ID to authenticate transactions. Edge Wallet is free to download and set up.
Any of these mobile wallets will let you store your ZIL coins safely while on the move. Choose one that meets your needs for security, staking, trading, and more. And of course, only download wallet apps from official sources to ensure you get the legitimate software.
Zilliqa Light Wallet (Appberry Wallet)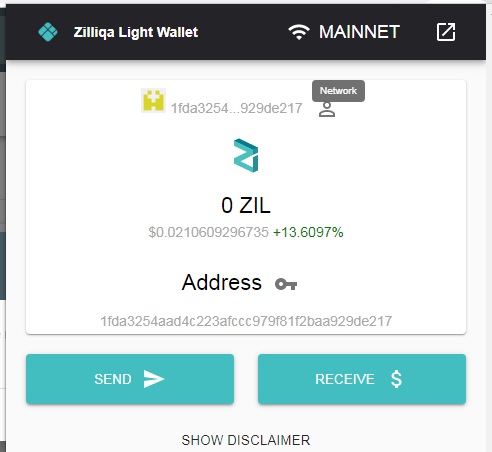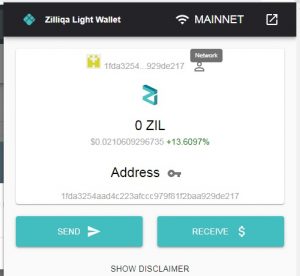 Zilliqa Light Wallet is a chrome extension wallet that can be easily downloaded into your device. You can install it easily from the Google Store. Create an account and manage all transactions from one place. The wallet is highly secure as you are in full control of your private keys and passphrase.
Final Words: Best Zilliqa (ZIL and ZRC Wallet)
So there you have it, list of the best Zilliqa wallets to store your ZIL and ZRC tokens. Now that you've read this far, you have no more excuses – time to pick a wallet, fund it, and start staking or trading or whatever it is you crazy crypto kids do these days. Just do us a favor and don't come crying to us if your wallet gets hacked or you lose your private keys or accidentally send all your coins to the wrong address.
We gave you the information, it's up to you to not screw it up from here. But we have faith in you! Probably. Now if you'll excuse us, we have some ZIL staking rewards to claim. Happy crypto adventures!