5 Best VeChain (VET) Wallets In 2021
VeChain is a blockchain platform that smoothens supply-chain management cycles through distributed ledger technologies. VeChain helps retailers and consumers by authenticating the quality of products and eliminating fake products in the supply chain. All product information including spare part replacements, servicing history, and material source is verified and recorded in the ecosystem. In this article, we will discuss the best Vechain wallets to store VET tokens.
The VEN was the first official token issued for the VeChain platform and it was an ERC-20 token. Later it was replaced by the VET token. Users can replace 100 VET tokens for 1 VEN token. Apart from the VET tokens, the platform also uses a VTHO token. VTHO helps in running smart contracts and powers the dApps in the platform. VTHO can be issued as a reward to the VET token holders.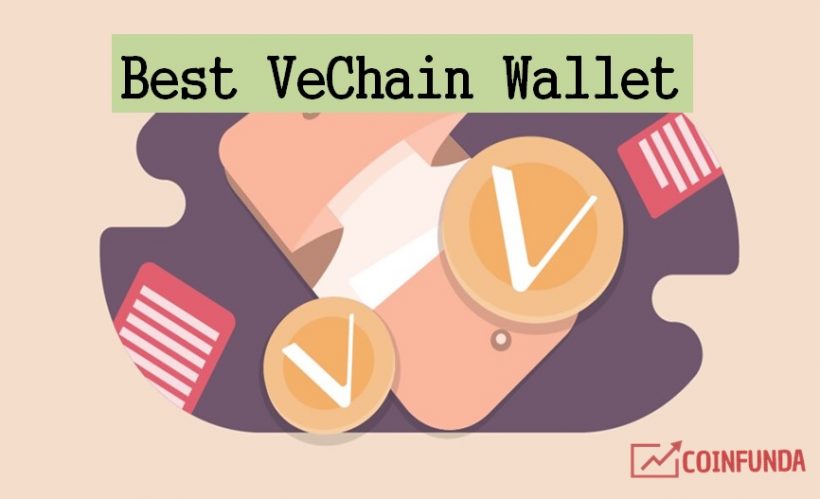 Best VeChain Wallets For VET Coins
Since there has been a replacement of tokens in the VeChain platform, VET is not ERC-20 compatible and cannot be stored in all wallets. There are a handful of wallets that can store VET tokens. Let us have a look into some of the best VET wallets in the market. Let's take a look at best VeChain wallets for VET tokens:
Atomic Wallet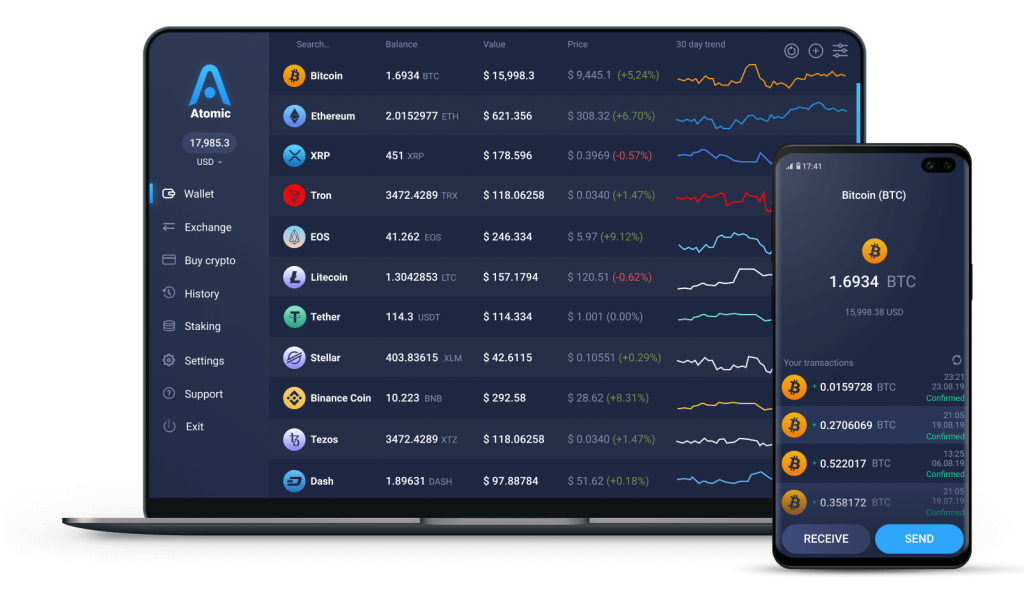 Atomic is a desktop wallet and is available for Windows, Mac, Ubuntu, Debian, and Fedora. It allows atomic swaps but not more than 200 coins at a time. It supports ShapeShift and Changelly but not for the VeChain platform. It can store, send, and receive VET coins.
All private keys are encrypted and stored on your PC. It is secure but not as secure as hardware wallets like Ledger Nano S. You can also add your ERC-20 tokens in this wallet. It supports P2P transactions and has a very smart user interface.
Claim your free 15 Atomic Wallet Coin (AWC):
Download Atomic Wallet and complete the setup.
go to setting->airdrop
fill your email id and use p172G5R to get 15 free AWC coins.
Ledger Nano S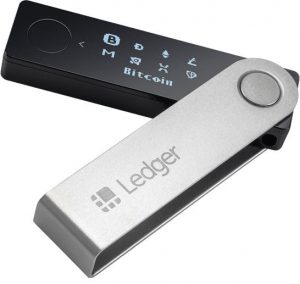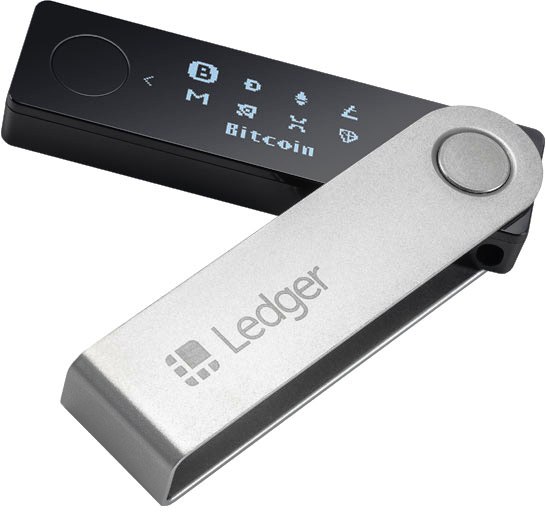 Ledger Nano S is a hardware wallet and one of the best wallets in the crypto market so far. In fact, it is one of the most popular and secure wallets for your VET coins. The wallets come in handy like a small USB drive and can hold more than 700 cryptocurrencies. Buy Ledger Nano Now!!!
Key Features:
It has a small OLED display and touch buttons that will help you secure your crypto coins efficiently. All transactions can be seen on display and require to be authenticated by physical buttons for completion.
Your crypto data is secured by a PIN code.
All your data has a backup and is fully encrypted.
A 2FA or two-factor authentication system for extra security.
Supports multiple cryptocurrencies.
The user interface is intuitive and easy to set up.
The wallet can be purchased at $99 only.
Guarda Wallet

Guarda supports a list of coins and token which includes 45+ chain coins and 10k+ tokens. Founded in 2017, Guarda is a multi-currency wallet that supports staking too. At present, it supports staking for CLO, KMD, and XTZ. The wallet allows users to buy, sell and exchange crypto within the wallet itself. Guarda wallet is available for Web, Mobile, Desktop versions and also there is a Chrome plugin available for the wallet.
VeChain Thor Wallet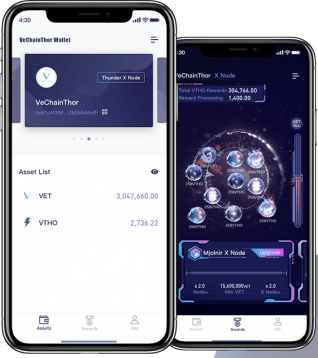 The VeChain Thor Wallet is a mobile wallet. It can be downloaded easily in your Android or iOS mobile phones. Lightweight and easy, the mobile wallet instantly connects you to the VeChain blockchain network. The wallet is secured by a 2FA authentication process.
Key Features:
Thor wallet facilitates sending and receiving for both VET and VTHO coins.
An easy and simple interface.
A built-in token swap function. Swap VEN tokens for VET easily with the swipe feature.
Earn VTHO through rewards in the wallet. By holding VET coins users can claim an X node and can earn rewards in the blockchain.
You can view your transactions or balance outside your mobile wallet from another wallet like Ledger Nano S. The transactions are then made "Read Only" and secures your wallet from theft or malware.
Trust Wallet (VET and VTHO)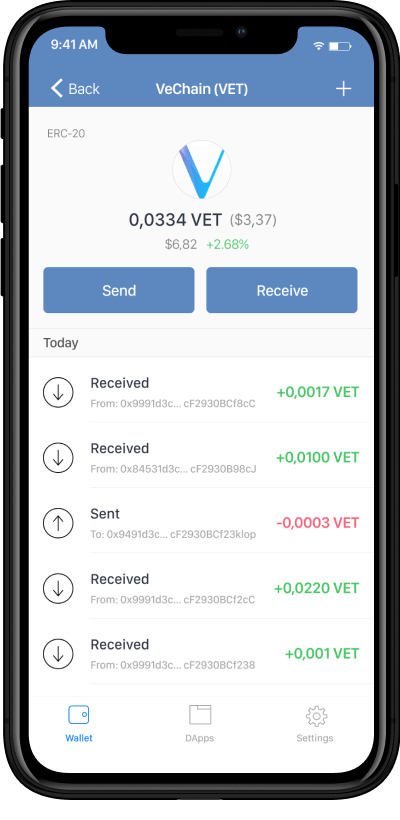 Trust is a mobile wallet. Download the app on your Android or iOS phones through Apple Store, Google Play, or APK Android. Trust wallet supports, Vechain (VET and VTHO) including staking.
Key Features:
All private keys are stored locally in your device.
It supports ERC20 and ERC223 tokens.
Supports multiple cryptocurrencies like ETH, ETC, POA, GO, and VET.
All your data and information are kept private and nothing is shared on the VeChain network.
Trust wallet works with Binance DEX exchange platform enabling you to trade on decentralized exchanges.
The integrated Web3 browser enables you to integrate with dApps through your mobile app.