Best OmiseGo Wallets | Exchanges To Buy OMG Tokens
In the 21st century, having a bank account has become essential for saving, transferring or doing any transaction of money. But there is still a huge population who don't possess any bank account. But Banks, being centralized by nature have the power to seize the account of its users under assured circumstances. While traveling to another country, the exchanging of currency is also a headache for the travelers because of the high conversion charges.
Omise is a huge company which provides payment gateway to e-commerce companies in South East Asian (SEA) countries. It started back in 2013 and has a huge customer base and fundings because of the unrefined banking structure in the Asian countries. Now the company is expanding in the peer-to-peer transactions and exchange networks using Blockchain technology.
This Blockchain system is called OmiseGo (OMG) by the company. It is the answer to a fundamental coordination problem amongst the payment processors, gateways, and financial institutions. It provides the next-generation value transfer service operating across currencies and asset types.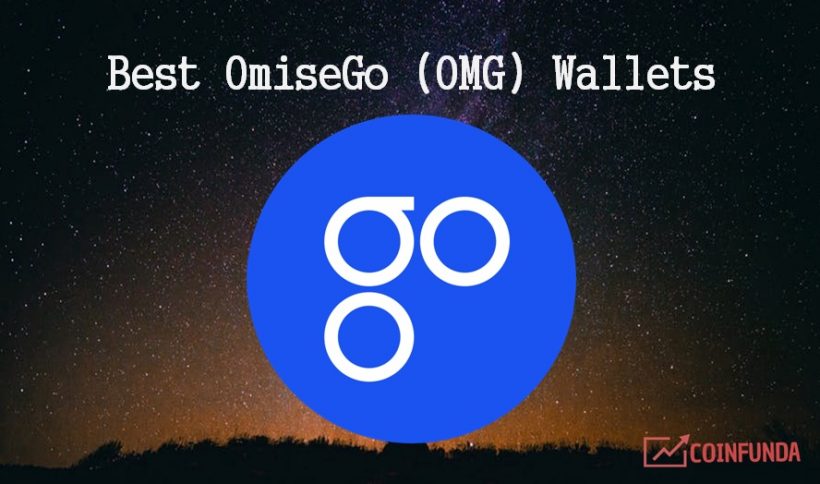 WHAT IS OMISEGO (OMG)?
It is a decentralized exchange network. It uses the Ethereum Blockchain to formulate all the exchanges which take place while payment and remittance.
The technology is very useful as it can be utilized for several projects at the same time like:
A decentralized exchange
Liquidity provider mechanism
Clearinghouse messaging network
Asset-backed Blockchain gateway
The OmiseGo is working on a public Ethereum based financial technology is such way that it can make a good use of old-style of digital wallets. One more advantage is the white label wallet of OmiseGo. This allows the use of trustworthy monetary solutions on the network in the coming future.
The management team of OmiseGo has some of the best engineers, designers, and managers like Jun Hasegawa (CEO/FOUNDER), Donnie Harinsut (COO/CO-FOUNDER), Wendell Davis (PRODUCT DESIGNER), Thomas Greco (SPECIAL ADVISOR), and Vansa Chatikavanij (MANAGING DIRECTOR).
Best Omisego (OMG) Exchanges:
List of some popular exchange where OMG is listed:
Best OmiseGo Wallets (OMG Wallet List)
OmiseGo is an ERC20 token powered by Ethereum blockchain. Below is the list of popular wallets supporting ERC20 tokens:
Claim your free 15 Atomic Wallet Coin (AWC):
Download Atomic Wallet and complete the setup.
go to setting->airdrop
fill your email id and use p172G5R to get 15 free AWC coins.
Wallet Name
Wallet Type
Supported Coins
Link
Atomic Wallet

Desktop, Mobile
BTC, LTC, ETH, TRX, XMR, DGB,
QTUM, XLM, ZEC, XRP, BCH,
ETC, DASH, AWC, BTG, DOGE,
TPAY, VET, many more...
Go To Website
Trezor Wallets

Hardware
BTC, BCH, BTG, LTC, DASH,
DOGE, ETC, ETH, ERC20, NEM,
NMC, ZEC, EXP, UBQ...
Go To Website
Ledger Nano S/X

Hardware
BTC, BCH, BTG, ETH, ETC, LTC,
ZEC, XRP, DASH, STRAT, KMD,
ARK, UBQ, VTC, VIA, NEO,
XST, XLM & 1,000+ more
Go To Website
MyEtherWallet

Web
ETH, ERC20
Go To Website
Coinbase Wallet

Mobile
Multiple Coins and Tokens
Go To Website
MetaMask

Browser Extention
ETH, ERC20
Go To Website
Guarda Wallet

Web, Desktop, Mobile
Chrome Extension
45+ Chain Coins &
10K+ Tokens
Go To Website
Coinomi Wallet

Mobile
BTC, ETH, ETC, BTG, DOGE, LTC,
LCC, BCH, DASH, NBT, RDD,
MONA, DGB, DGC, NEOS
VTC, BTA, ABN many more
Go To Website
Trust Wallet

Mobile
ETH, ETC, ERC20, ERC223
Go To Website
imToken


Mobile
Bitcoin, ETH, EOS, ERC20 etc
Go To Website
Bread Wallet

Mobile
BTC ETH, ERC20
Go To Website
Reason to Invest:
Proven and Professional- OMG transfer money between businesses and individuals. OMG has a record that it handled roughly $500 million worth of transaction per day.
Great Potential- as OMG with a current market caps of 968 million and ranked at #8 among cryptocurrencies, is expected to grow further and has a possible return for the investor. One more reason for possible return is that the team will launch OmiseGo's first own Blockchain or E-wallet by the end of 2017.
Paysbuy acquisition- OmiseGo has recently acquired one of the three largest payment providers in Thailand, Paysbuy. This is an assurance for the investor of getting a better return.
Huge ICO- It raised a whopping $25 million with its ICO.
McDonald Thailand-The McDonald Thailand with over 240 locations will be using OmiseGo's payment process.
OMG Token and Distribution-Presently one OMG amounts at $7 US Dollar and is currently one of the top 10 cryptos in the world.
How to Buy:
As per now, there is no direct way of buying OMG with Fiat currency but it can be brought by using the Bitcoin or Altcoins using instant cryptocurrency exchanges like Changelly, and Shapeshift. The developers are expected to come up with a direct way to buy OMG cryptocurrency in future soon. You may also Grab OMG Tokens in exchange of BTC or ETH through the exchanges like Bittrex and Bitffinex. We have published an article on how you can buy alt coins through BTC in Bitfinex. The developers are expected to come up with a direct way to buy OMG cryptocurrency in future soon.