Exchanges For Trading Of Crypto Every Trader Should Know About
It is really hard to find an exchanger that will perfectly meet the needs of absolutely any user because each of us has certain requirements for this or that trading platform. The overriding purpose of our review is to help newbies or seasoned traders choose the right exchanger that will definitely comply with your demands. We'll try to detail absolutely everything for you to know which service to choose!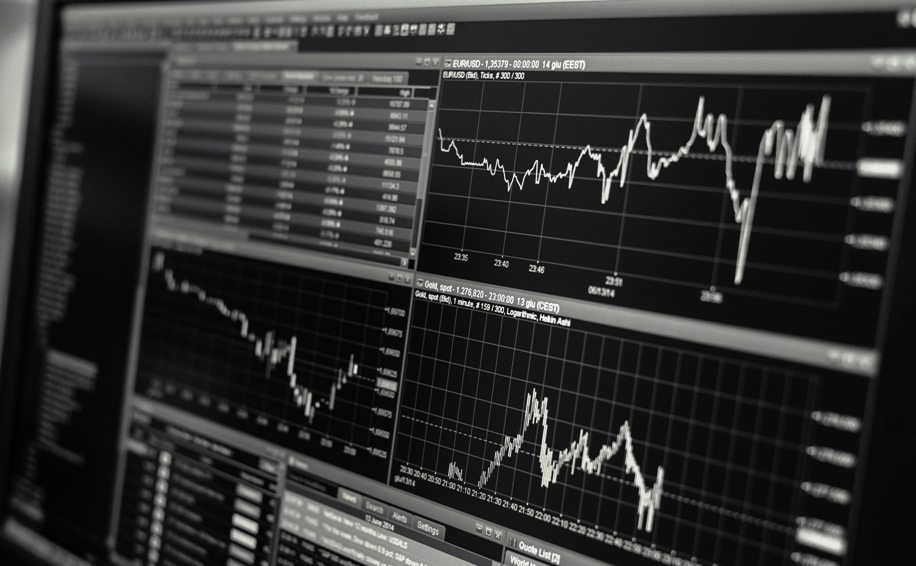 Changevisor
Changeviser is a newly launched, powerful and reliable exchange platform that has been developed to provide users with seamless and very fast transactions. Those who are hunting for the best platform to exchange Bitcoin to PayPal USD will definitely appreciate it because it can meet the needs of the most demanding users. Its greatest benefit is that it demonstrates the current rates of different cryptocurrencies. Thanks to this accurate tracking mechanism, you can make split-second transactions at the best conversion rate. Moreover, users aren't made to wait until the operation is processed.
The main benefits of Changevisor are as follows:
Constant marketing monitoring;
Prevents conversion loss;
Data links provided;
Instant notifications;
This service is absolutely legal;
Very easy to use.
To start using this trading platform, you need to sign up and undergo a simple registration procedure. If you have an issue, you can always get in touch with their support desk and immediately solve your problems.
Coinmama
The main goal of this trading platform is to allow users from a variety of countries to obtain Litecoins, Bitcoins, Ethereum and other cryptocurrencies with a credit/debit card. The commission fee varies from 4.9 to 5.9% depending on volume. If you want to reduce this fee, you can buy cryptocurrency with SEPA transfer.
The main benefits of this platform are as follows:
It works in a number of countries;
High limits for purchasing cryptocurrency with your credit card;
Reputable and trusted broker.
However, there's one disadvantage too – extremely high fees among bitcoin brokers. Nevertheless, this platform hit the market a few years ago and now, it has a good reputation among users.
Binance
Binance is the world's biggest cryptocurrency exchange. This particular exchange is based in Malta but its greatest benefit is too low fees – only  0.05% per trade. Moreover, its website is available in different languages such as Russian, Chinese, French, Korean and others.
The main reasons to use this platform are as follows:
It perfectly meets the needs of big and small buyers.
It has a mobile application available for iOS and Android users. All you need to do is to download it on your mobile device and sign up. It has a clear user interface and a variety of useful features. Moreover, it is absolutely free.
It is capital efficient.
Bittrex
The main distinctive feature of the Bittrex trading platform is that it is considered to be one of the biggest ones. It supports a broad selection of coins and has a profitable volume across all the pairs. Therefore, the use of this platform might be the right solution for newbies and seasoned traders.
One of the main reasons why people choose Bittrex is the thing that it is available all over the globe. However, you should bear in mind that each country has its own demands when it comes to the registration process.
Another reason to use Bittrex is professional customer support. They use Zendesk, that's why its users can read new, informative blog articles and check FAQs. Customer support tickets can be views by logging in Bittrex support. All the trading pairs are listed in a very convenient way. The commission fees vary depending on the sum.
Luno
Luno is a bitcoin and the Ethereum trading platform is based in Singapore. Originally, it was developed for such countries as Indonesia and South Africa, but a few years ago, they decided to expand their services to the European countries too. When using this platform, users are allowed to buy bitcoin or Ethereum through the following payment methods:
SEPA transfer;
iDEAL;
SOFORT;
Credit cards;
Paypal;
Thanks to the Luno application and wallet, it is so easy to send and receive your crypto. If you don't understand how to use it, there's the Luno Learning Portal at your disposal. Due to a wide array of features, you can easily convert your crypto into fiat currency in a matter of seconds.
You should also keep in mind that its trading fees for makers and takers vary depending on increasing trading value. Deposits in Malaysia and Europe are free. It is up to you to decide which one to choose. Check the commission fees and learn whether this particular service works in your country. Good luck!
Conclusion: 
There are many crypto exchanges offering different services, different trading fee and other benefits for users. We have published a detailed article on the complete list of cryptocurrency exchanges where users can compare the features of the exchange platforms and select the best one for them.
It is highly recommended to read terms, fees, deposit, and withdrawals terms and limits. Never store your funds in exchange for wallets for long terms.
There are multiple trading tools that are also available such as automatic crypto trading bots and trading software. Users can also use them for making a better profit while trading cryptos.